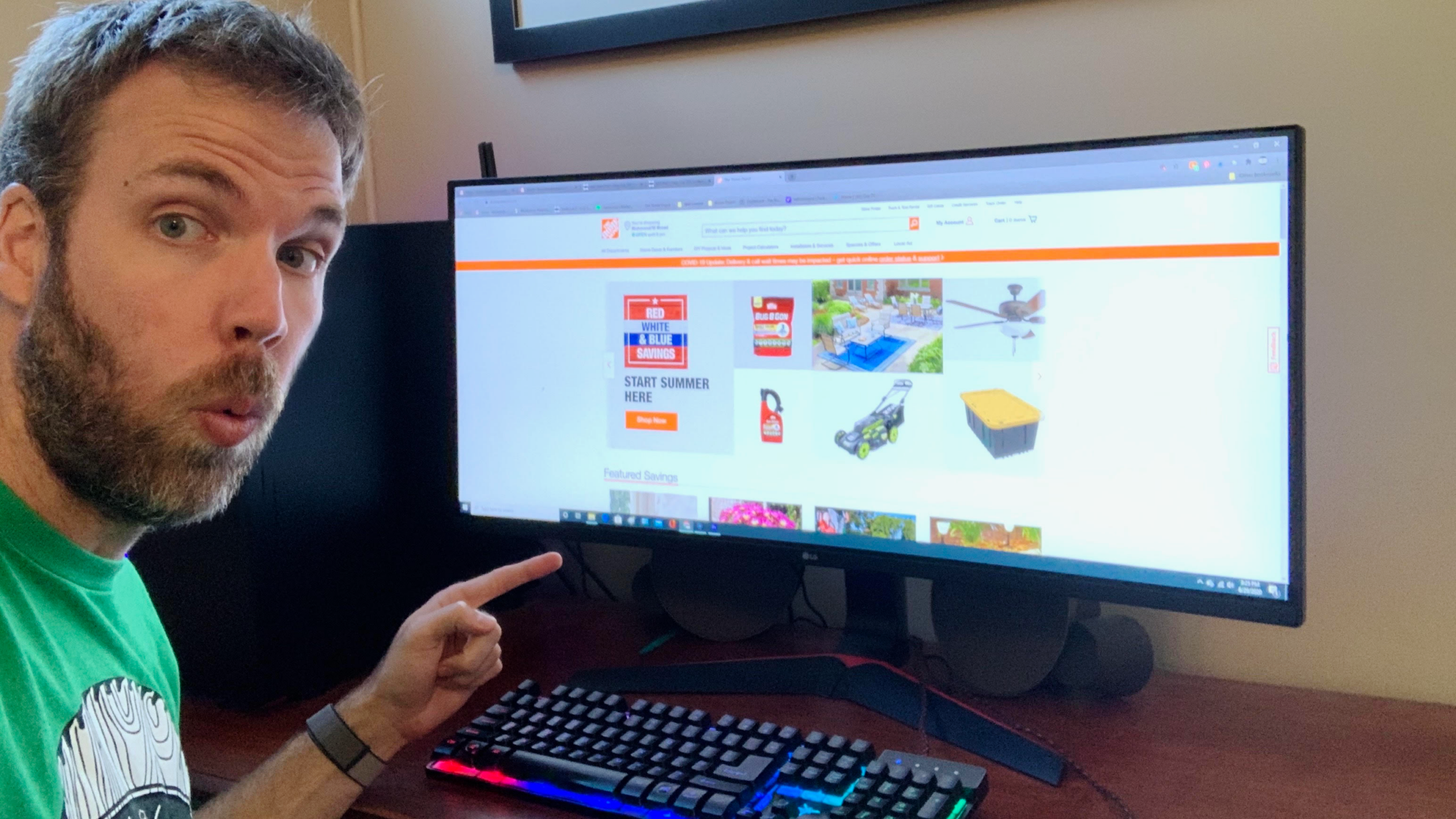 I'm a sucker for a great savings event. No seriously. I price compare and wait for discounts all year long to make sure I'm getting the best value in my purchase. So when my friends at The Home Depot told me to check out their Red, White and Blue Event I said game on. I have legitimately poured through the 4,000 plus items on promotion right now through July 5th and picked out my favorites that you can't miss!
*This post has been sponsored by The Home Depot. Affiliate links to follow! Place your orders Online and have them delivered right to your house!
**Updated** Picks!
Promotion ends July 5th! I went back through and handpicked a few more awesome upgrades!
Storage Solutions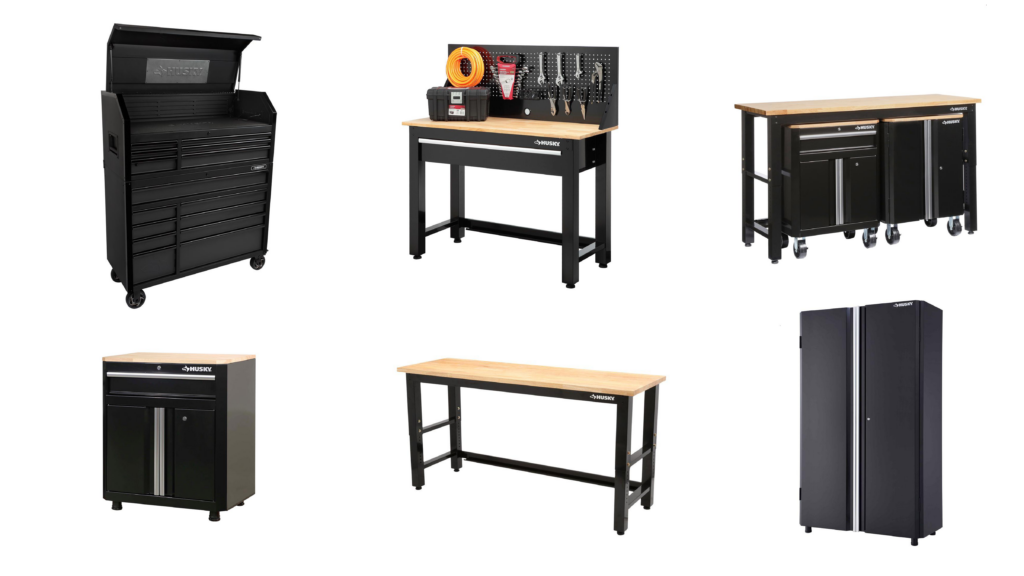 I'm a huge fan of the Husky Tool Storage line and now is apparently the time to take the plunge. I've been to the testing facility where they failure test the Husky line and it's impressive. So here are my quick picks from the Red, White & Blue promotion!
Compact Power Tools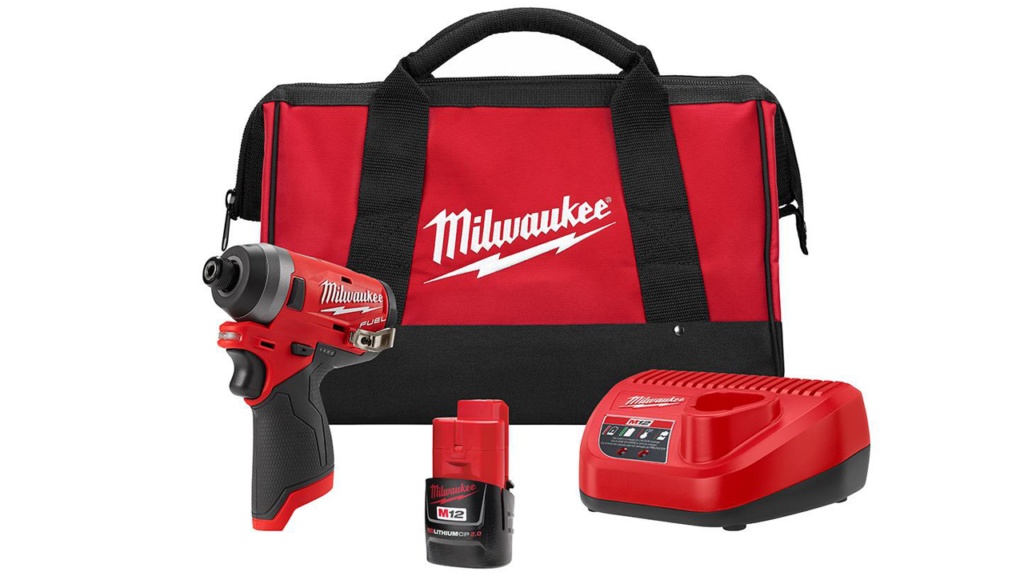 I'm a big fan of Milwaukee's M18 and M12 Fuel tool lines. The M12 kits are compact and pack an absolute punch. They're perfect for packout kits and onsite installations. The backbone of the M12 Fuel line is the 1/4″ Hex Impact Driver that comes with a bag, charger and battery. Right now it's $50 off bringing it down just under $100.
One of DeWALT's newest tool lines, the Atomic series challenges the ever growing compact power tool market but with full sized battery compatibility. This combo kit comes with a compact Impact Driver and Drill driver, plus two batteries, bag and charger. The DeWALT Atomic Kit is $70 off right now bringing it down to $160.
Saws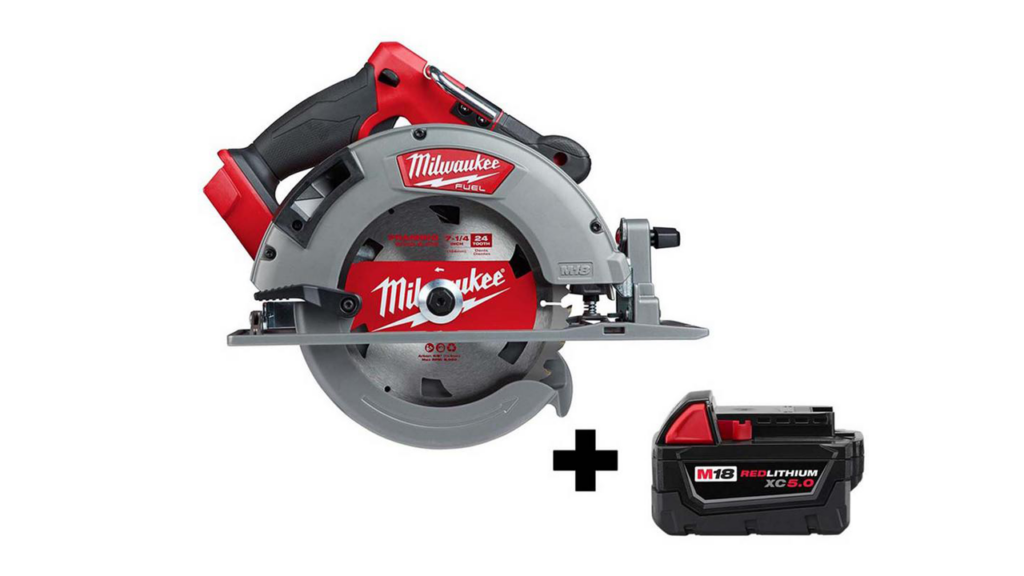 I've reviewed a handful of Milwaukee M18 Fuel Circ saws recently with the M18-2732 and the beefier M18-2830 and neither saw will disappoint. This right blade M18 Fuel 7-1/4″ 2732 Model comes with a free 5.0 Ah battery and is marked down $130 giving you a pro grade saw for under $250.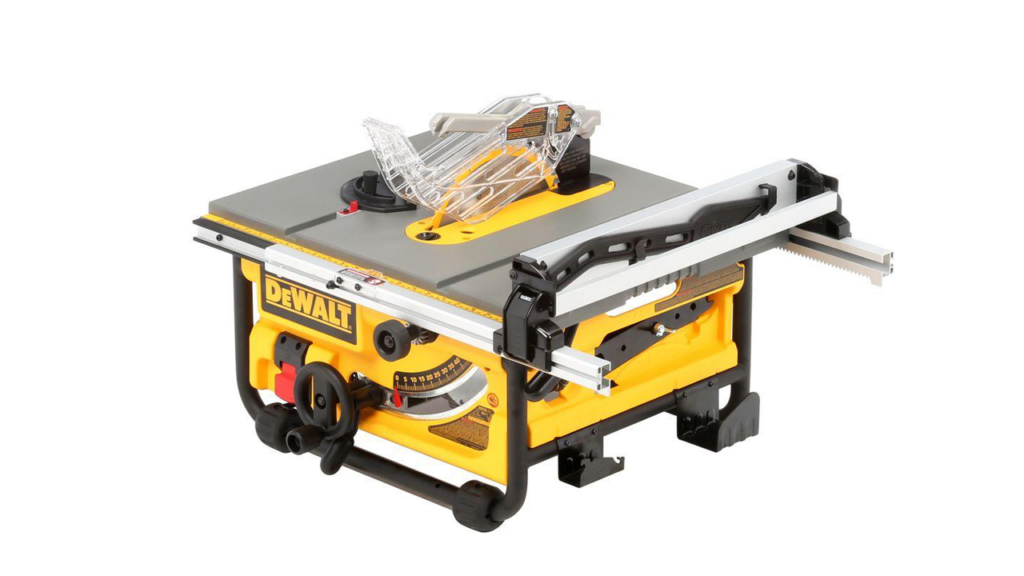 If you read my review of the DeWALT DWE7485 8-1/4″ Table Saw, you'll know there are changes coming to the compact table saw market. Which is why you absolutely need to pick up the DeWALT DW745S 10″ while you can. The 10″ variety of table saws from DeWALT is tough to find, so if you can find this model in stock near you, pick it up now while it's marked down to $280!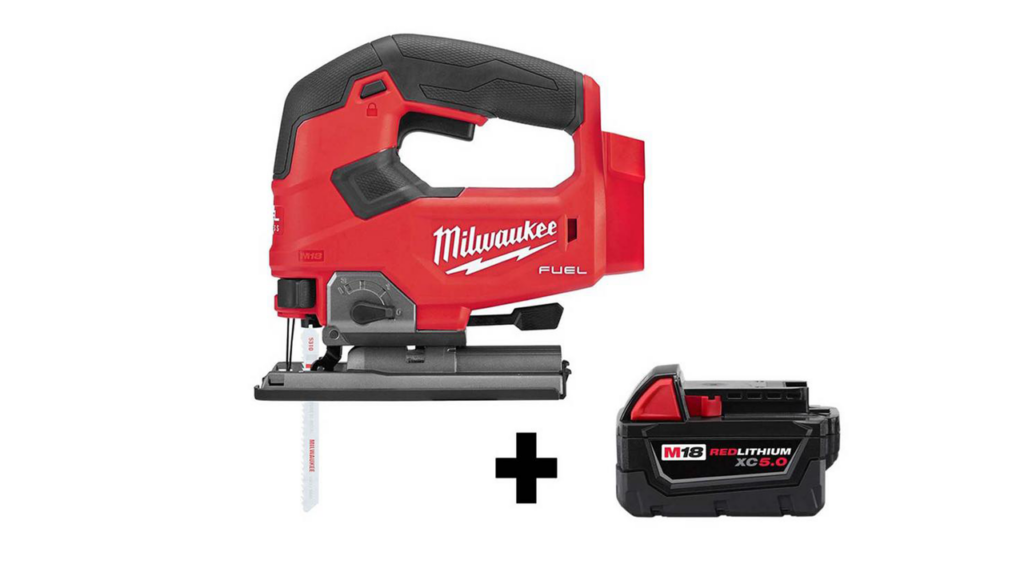 A cheap Jig Saw can ruin a project pretty quickly, which is why I was blown away when I tested the Milwaukee M18 Fuel Jig Saw earlier this year. The Milwaukee M18 Fuel Jig Saw comes with more features than any other saw in it's category that makes cutting more accurate and enjoyable than what you're probably used to with a budget saw. With a 5.0 Ah battery, you're saving $130 with this kit getting one of the better Jig Saws on the market for under $200.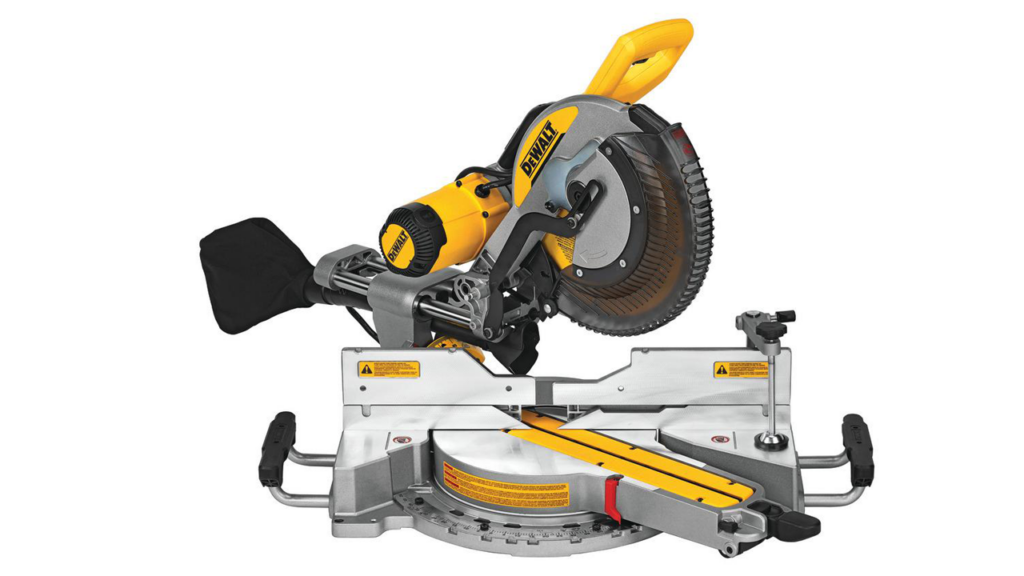 One of the most reliable Miter Saws on the market, the DeWALT DWS779 12″ Double-Bevel Sliding Compound Miter Saw is the purchase more woodworkers, contractors and DIY'ers upgrade to than any other saw. Once you go sliding miter you'll never go back. At $150 off, this is one of the best values in the entire promotion at $399!
Routers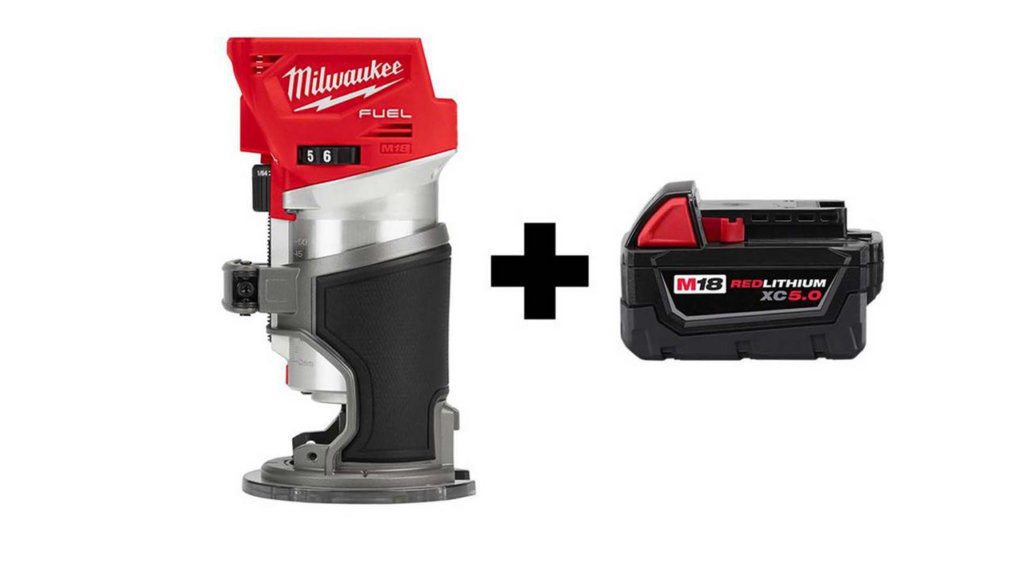 I reviewed this tool earlier this year and called it "The Best Compact Router" on the market. And I still think it. If you can find one. Much like the M18 Jig Saw mentioned above, this router comes packed with extras (plus power) that make it an absolute standout against the competition. With the addition of a 5.0 Ah battery, the M18 Router kit is marked down $129 and you can pick it up for $179!
One of the first tools I reviewed for my site, the Ryobi P601 One+ Trim Router is a perfect router for beginners. It's lightweight and easy to operate. Even though its several years old, this kit comes with a bag, charger and not one, but two (!) 4.0 Ah batteries for only $99! That's a steal.
Combo Kits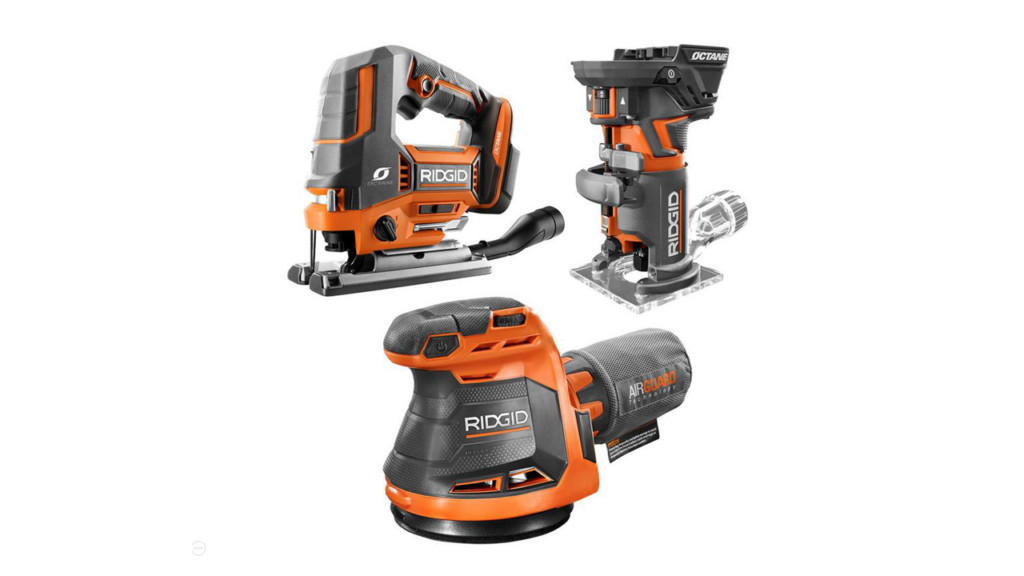 Here's what I love about this kit… normally you get a drill, impact and some random tool in a combo kit. Not this one. This is everything a DIY'er needs outside of a drill and driver kit. With a Jig Saw, Random Orbit Sander and Trim Router this is a one stop shop in what would cost you a lot more if you bought it individually. I reviewed the Jig Saw and Sheet Sander earlier this year and the OCTANE Tool line lived up to the hype! The RIDGID OCTANE 3-Tool Kit is listed for $219, but you'd easily pay $400+ purchasing individually.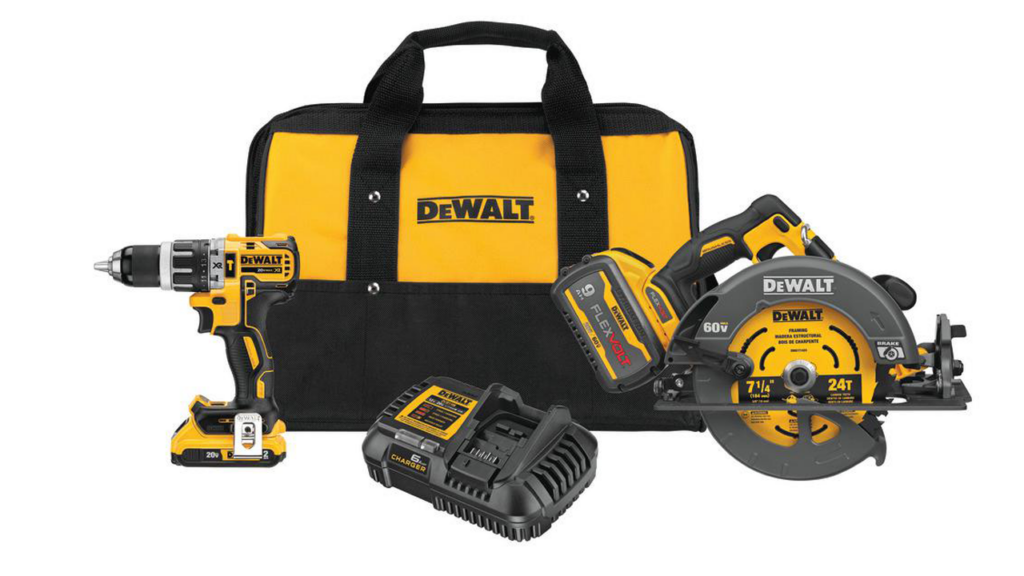 DeWALT's flagship battery line is the 60v FLEXVOLT that, much like the RIDGID OCTANE line above, adjusts its output for maximum effort. With a hammer drill, 7-1/4″ circular saw, bag and two batteries (20v Max & 60v FlexVolt) it's a steal. For $238 off the DeWALT FLEXVOLT 2-Tool Kit is giving you two tough tools that are compatible with rest of the DeWALT 20v and 60v battery line for under $300.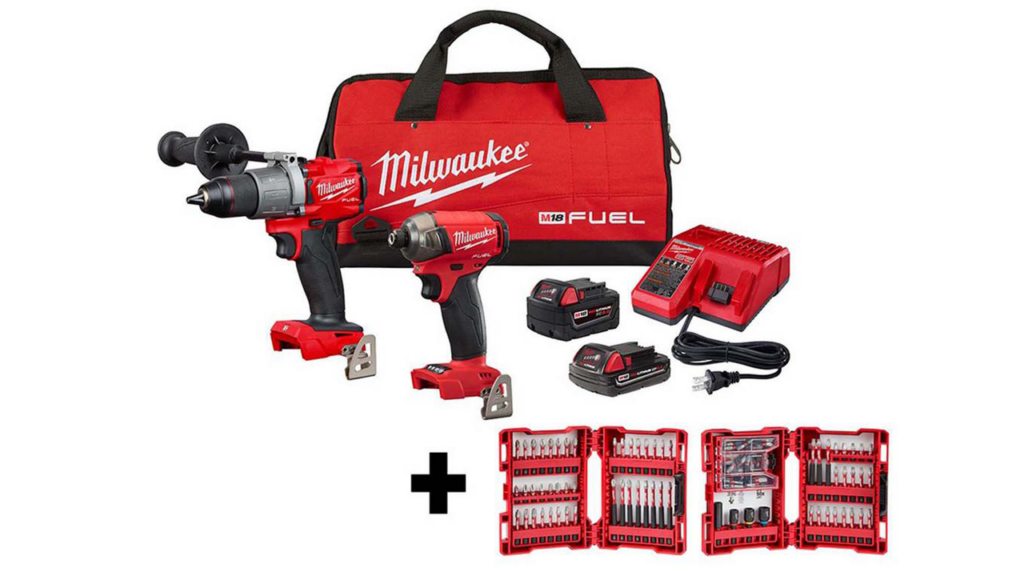 If you're looking for the most powerful Impact Driver and Hammer Drill combo kit in the promotion, this is it. The M18 Fuel Hammer drill is the industry's most powerful brushless cordless drill. While the Fuel Surge Impact uses a Fluid-Drive Hydraulic Powertrain for a quieter and more powerful performance. When paired the REDLITHIUM batteries like the pair in this kit, you're getting a Pro-Grade Tool. At $139 off, the M18 Fuel Combo Cordless Kit is a great buy at $329.
~Lazy Guy
*This post has been sponsored by The Home Depot. I've been compensated for my time in exchange for my experience with HomeDepot.com and opinions on these products. My opinion is my own.