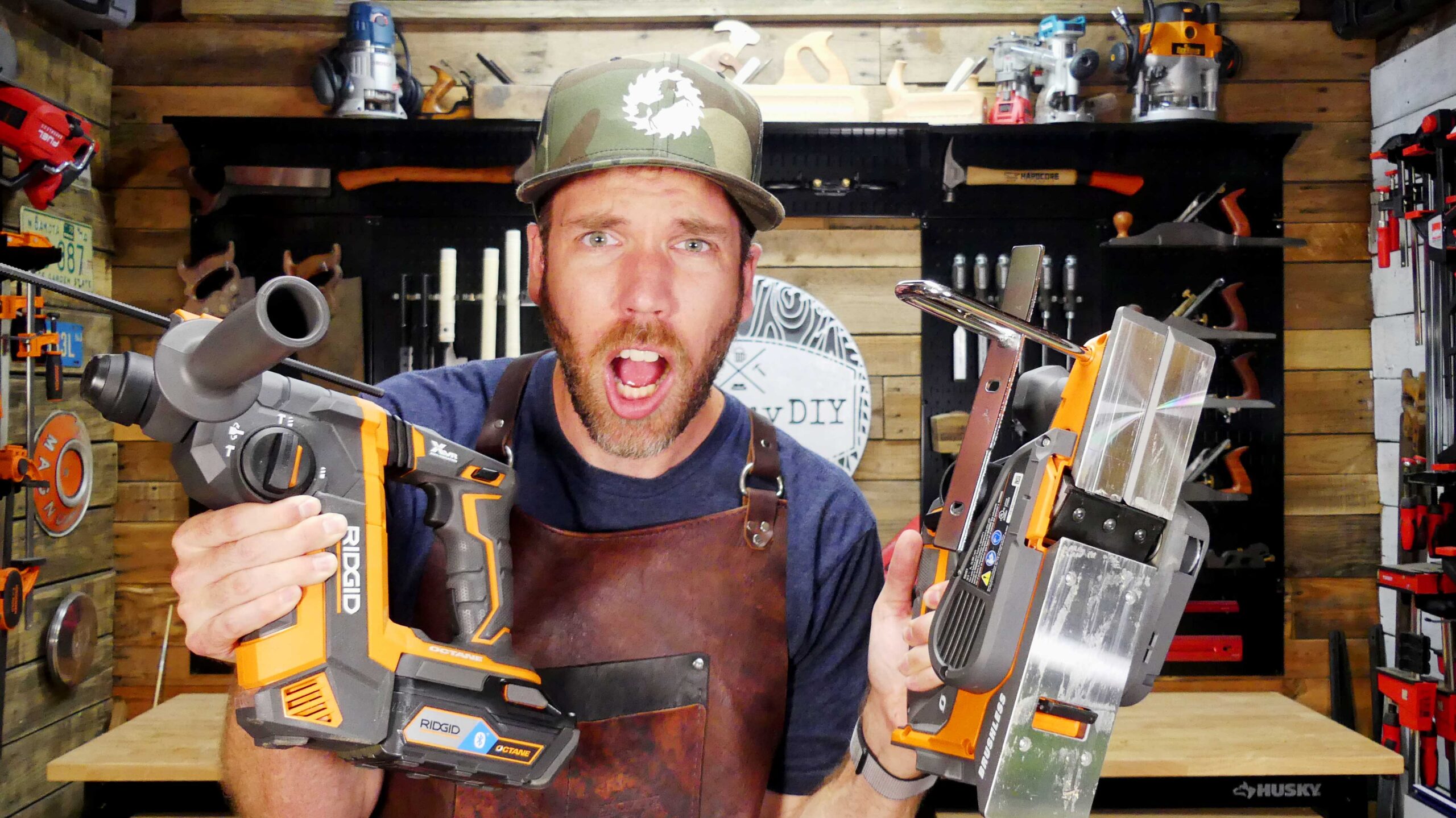 Uh oh.  It appears that you've clicked the "About" page and are attempting to dig deeper into who I really am.  I'll admit, this is a little forward of you.  We hardly know each other and yet you're clicking away at links all willy-nilly trying to discover my darkest secrets…  If you must know, that's what my old My Space page from 2001 is for (regrets… I've had a few).
Back to your mild stalking… this is the part where I tell you my name is Adam, I've been a master carpenter for over 25 years and an industry leader in sarcasm and useless movie trivia for the last few decades.  Most of that is a lie (except the sarcasm and trivia part), I have no formal training or real  carpentry experience.  Twenty five years ago I was probably starting middle school.
Speaking of flashbacks of middle school… I grew up in the Shenandoah Valley in rural Virginia reluctantly holding ladders while "helping" my dad with projects either at his office or properties he was flipping at the time.  If we're being honest, I was only there because I wasn't old enough to drive and he would buy me hot dogs, chips and a soda from Sheetz for lunch.  Whether I chose to admit it at the time or not, a lot of that experience observing the techniques and tools used by my dad sunk in… but then sat dormant until I was in college.  While taking a detour from my business degree at James Madison University, I quasi-pursued an art degree for a few semesters and ended up loving Industrial Design.  It was there that I designed my first original piece of furniture:  a collapsible wardrobe.  With clothing safely on the shelves and hangers, a push on the sides made a 5 foot wide piece of furniture collapse down to a space saving 3 foot wide footprint.  It still begrudgingly sits in the garage at my parent's house a decade and a half later.
Fast forward to an adult life (ugh) and a family of my own in Richmond, Virginia… I had just spent over a decade of my life mindlessly behind a computer screen at a desk job.  I was about to snap.  Excel sheets be damned!  I needed an outlet (and an excuse) for creativity again.  I started back up with pallet wood projects and basic home repair.  I then took the training wheels off, started taking on custom builds and then used that content to launch Lazy Guy DIY.  I'm pretty sure my only expectation was that my mom and maybe my immediate family would read my website if I forced it on them.  Maybe my wife too if I was lucky (just kidding, she's my editor, she has to read it).   Little did I know that shortly thereafter I would be working with some of the top brands in the industry while getting to build projects featured on major websites and oh yeah… getting the opportunity to regularly test and review some of the newest tools and gear on the market!  Pinch me please.
So as the Lazy Guy DIY team grows and our knowledge & experiences continue to expand… just remember that at the root of it all there's still a "lazy guy" who would rather spend his weekends napping on the couch, watching movies and eating beef jerky in here somewhere.
~ Adam