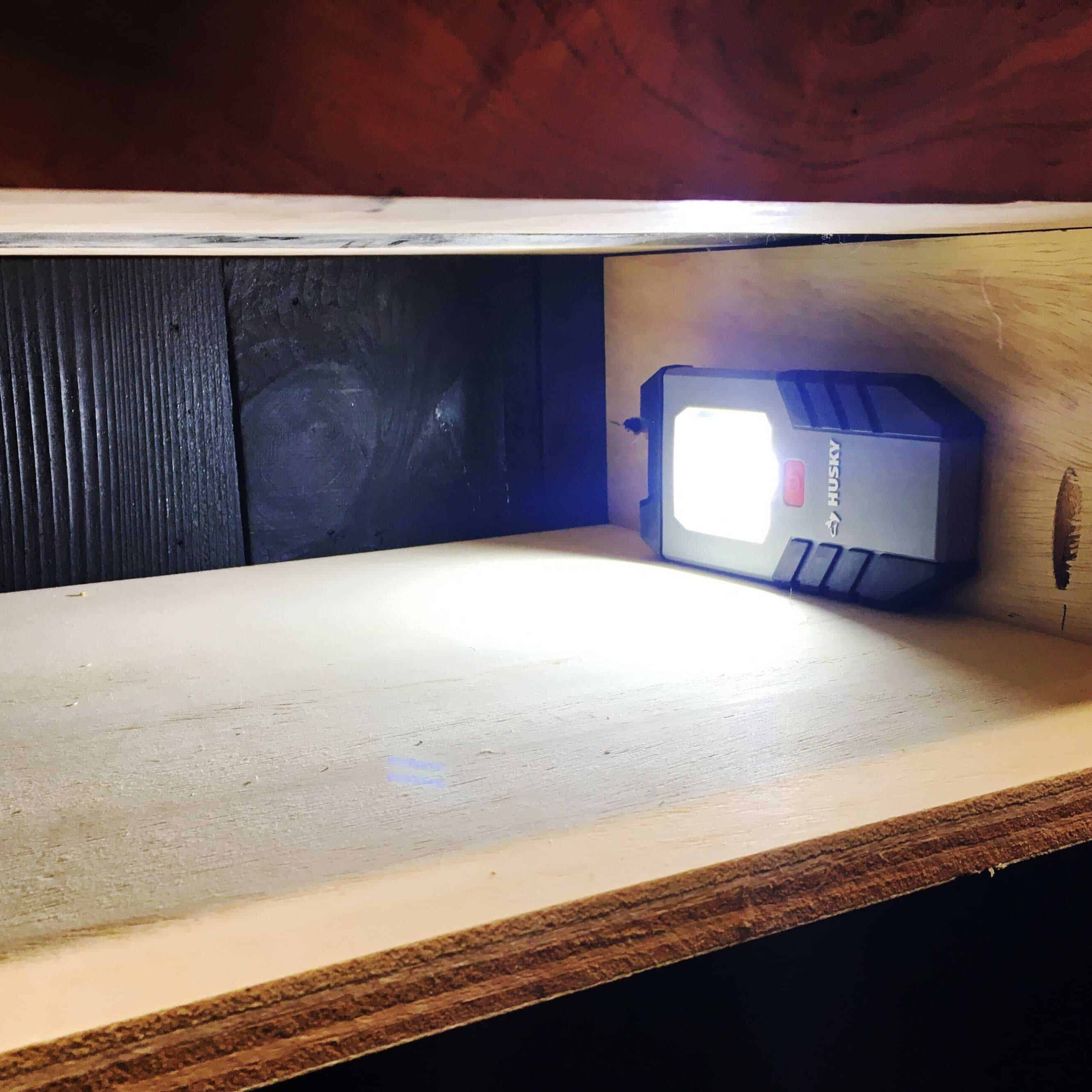 If you've been following along you'll know that LED Lights are a hugely popular segment in the tool community right now.  It's like the cranberry trend a few years ago where everything had to be Cran-Grape or Cran-Apple or even have tiny Craisins in them.  Now you'll find LED lights in some sort of Cran-form from every major manufacturer.  We've touched on quite a few of the LED Lighting options and even had a Portable LED Light Shootout, but how about the little guys?  Let's check out the new budget friendly Compact LED Lights from Husky Tools!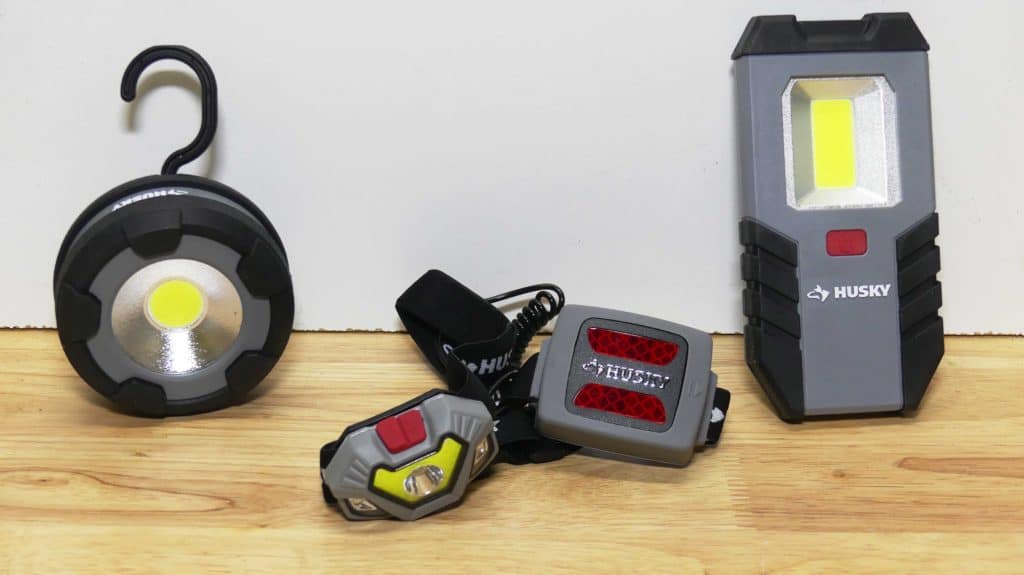 This post has been sponsored by The Home Depot as part of Pro-Spective Tool Review Program.  Affiliate links to follow.
Before we get started, one thing I should add is that ALL of these Husky LED Lights are covered under the Husky Tools Lifetime Warranty.  No questions asked, no receipt required, you break your light and Home Depot will replace it for free.   And just for fun… all of these LED Lights come with batteries too!
Husky 200 Lumen Multi-Use LED Clip Light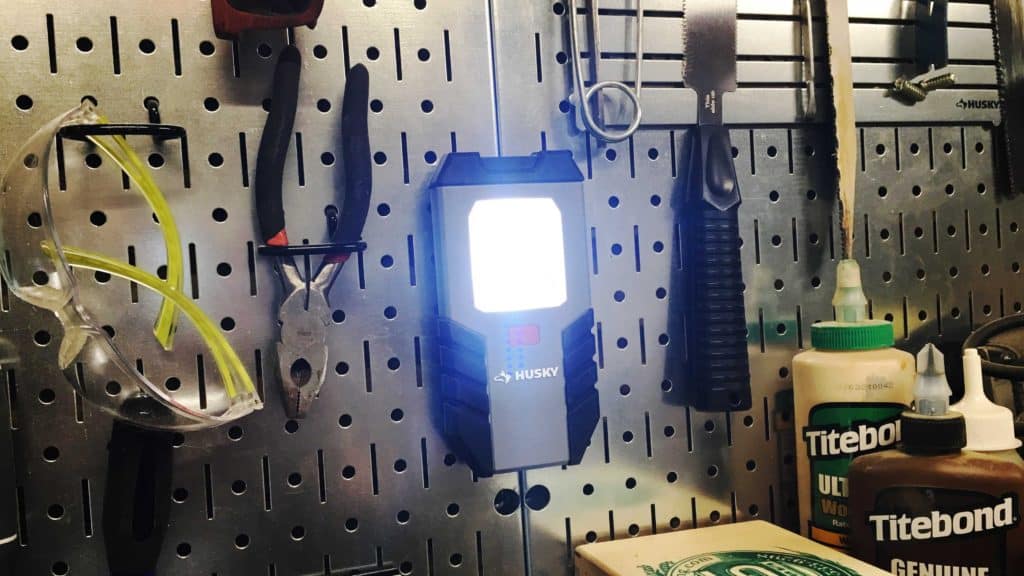 Low profile and easy to fit into tight spaces, the Husky 200 Lumen Multi-Use Clip Light weighs only half a pound and runs on three AAA batteries.  For under $10 you might overlook this little guy and think it's one of those impulse buys when you check out, but this is actually one of my favorite Compact Lights right now.  There are a lot of smart design elements on this light, like the rubber overlay on the edges that are great for gripping and oh yeah… even better at protecting it from falls.  The clip on the back is great as a kickstand for setting the light up or even clipping it to your belt or tool bag.  But what I really love on LED Lights are magnets!  It's great for storage or working in tight spaces like a crawl space where you can slap a little light on duct work and not worry about carrying a bulky light.
Husky 200 Lumen Mult-Use LED Utility Light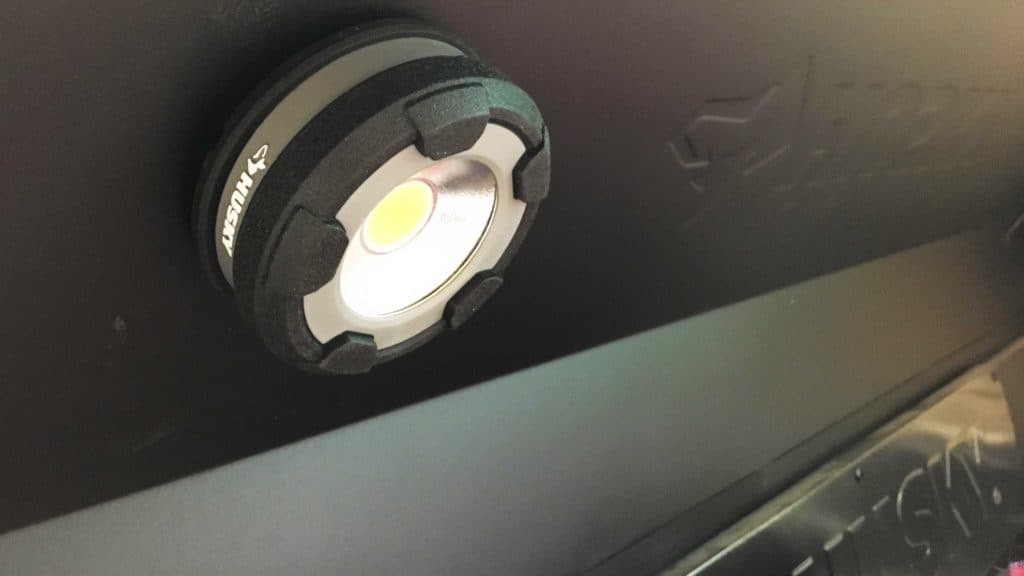 Sure we can talk about the similarities between the Husky 200 Lumen Multi-Use LED Utility Light and the Clip Light mentioned above, but let's be honest here… this light was specifically designed to be paired with another Husky product line… The Husky Rolling Tool Chests.  With the magnet on the back, this LED Light fits perfectly on the lids of a tool chest and shines light on an area that (if it's like mine) gets easily cluttered and is in desperate need of illumination.  Protected like with a rubber grip like a hockey puck, it's another tough little light (for under $10) that runs on three AAA batteries and has a convenient hook for hanging as well.  Plus, if you drop it, it has a drop resistance rating up to 10 feet.  But it's definitely going to live on my Husky Tool Chest!
Husky 300 Lumen LED Dual Beam Unbreakable Headlight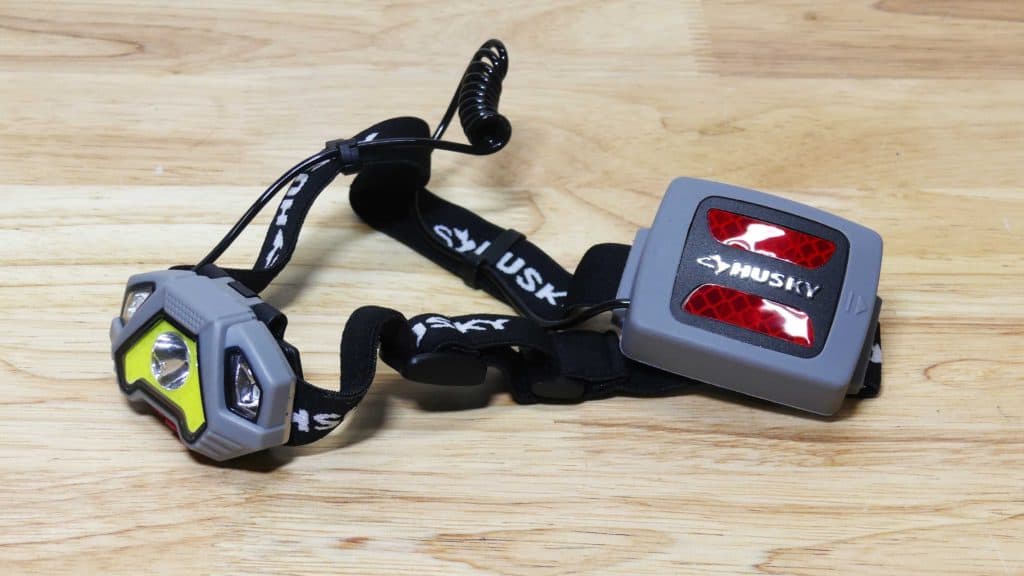 Smack in the middle of storm season, one thing I love to have when the power goes out is a good headlamp so I can be hands free if an emergency comes up.  The Husky 300 Lumen LED Dual Beam Unbreakable Headlight easily fits the bill.  You've got three light modes of Flood, Spot and Dual lighting, it's easily bright enough and has enough illumination to get the job done.  Drop resistant up to 30 feet, this tough little light also has a durable rubber coating for added protection.   Plus… if you're wearing this on the road or in a place needing to exercise a little caution, the back of the headlight also has a flashing red light for added safety.
~Lazy Guy
*This post has been sponsored by The Home Depot as part of the Pro-Spective Tool Review program. I have been provided with product and compensated for my time in exchange for my opinion on these products.  My opinion is my own.