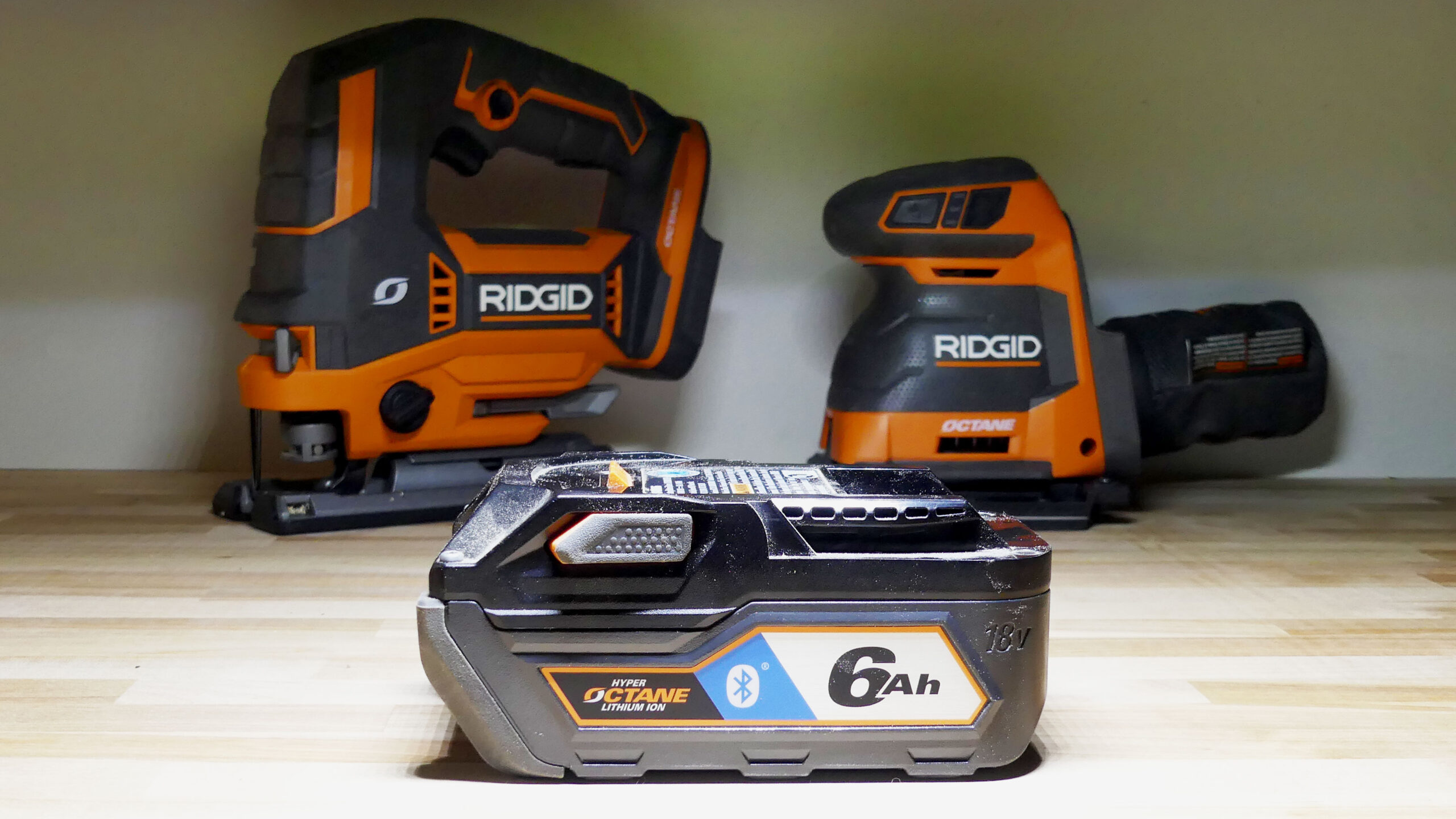 Looking to add to your collection of Orange tools from #TeamRIDGID? RIDGID Tools has two new power tools bumping into their growing OCTANE line with a Sheet Sander and Jigsaw. Need an upgrade? Check out this week's review!
*This post has been sponsored by The Home Depot as part of The ProSpective Tool Review program. Affiliate Links to follow.
You might remember the RIDGID Octane line from last year's review of the MegaMax Interchangeable Tool System. If not, you better click that link and then come back here. As a refresher, the Octane line utilizes Smart Batteries to ensure you get the most power and run time out of your tools. Which means… more time doing work, less time hassling with batteries.
Want to see these tools in action? Check out the Wooden Knife 2.0 Tutorial!
RIDGID Octane Sheet Sander
Full disclosure, a Sheet Sander is by far the least used sander in my arsenal. Probably because Random Orbit Sanders are much more effective in my opinion. Also, a lot comes down to design. If the 1/4 sheet is difficult to install or the dust collection is lackluster, why not just use an alternative?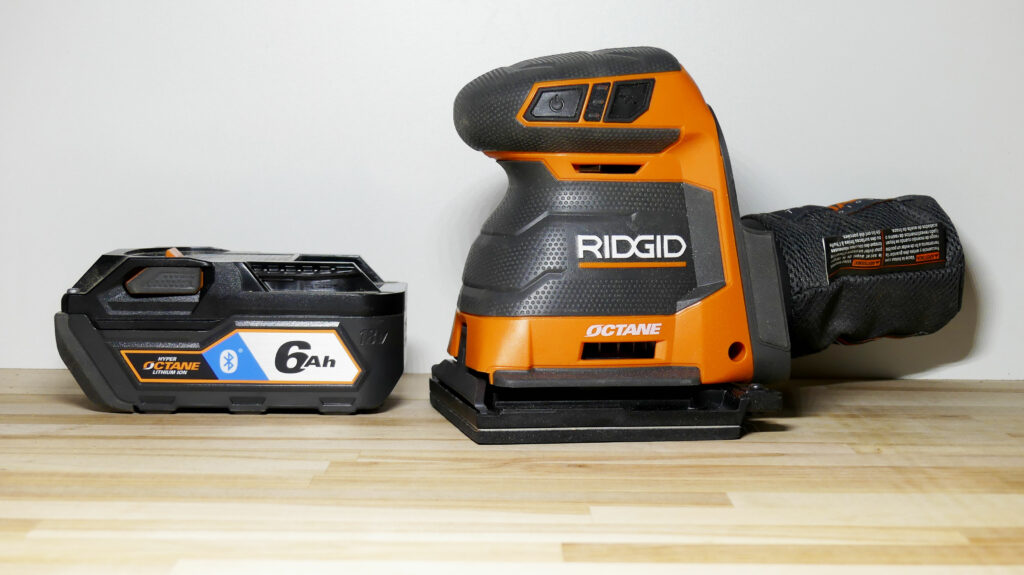 It's in my opinion that manufacturers either need to make 1/4 sheets of sandpaper slightly longer or make the base of sheet sanders slightly smaller. Neither side is willing to budge. The battle wages on (or I could cut my own sheets…).
Sheet Sander Design
While my complaint is being lodged, RIDGID does a pretty good job with the design of this Cordless 3 Speed 1/4 Sheet Sander. The sheet attachment is an upgrade over previous models I've used before, but it's still a tug o'war where one side always loses. Once you have it in place though, you don't have to worry about your sheet popping out because it holds fast.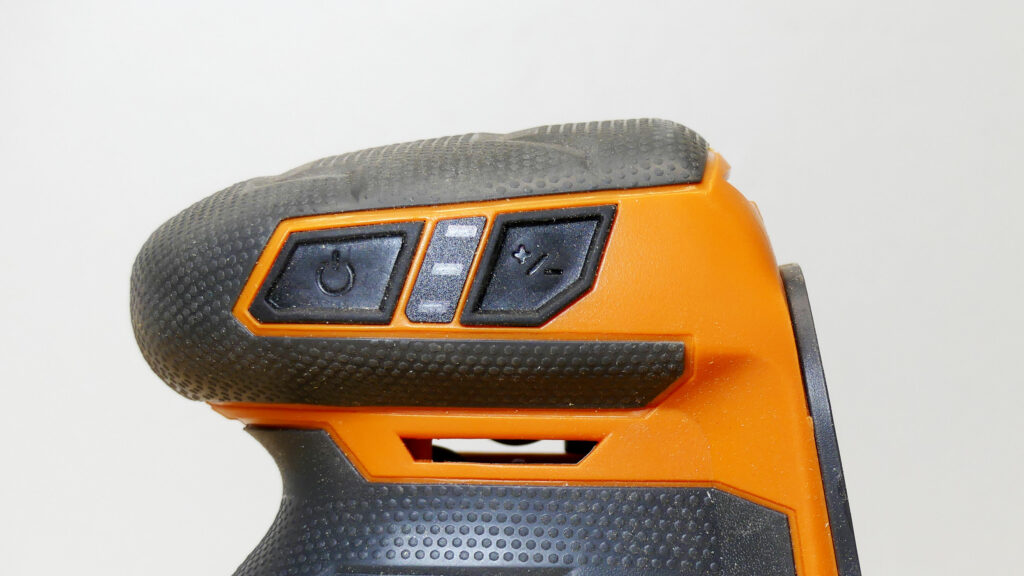 Ergonomically, I have bigger hands and I find this unit a little cumbersome. While the Random Orbit Sander conforms to your hand, the RIDGID sheet sander is basically a hand rest. I move between using the pistol grip on the side and or gripping on top and I never really find a comfortable home.
Sheet Sander Performance
While I might be critical of the design, the performance is actually pretty good. With a boost of the Octane battery line, the run time is definitely increased over other battery powered sheet sanders I've used before.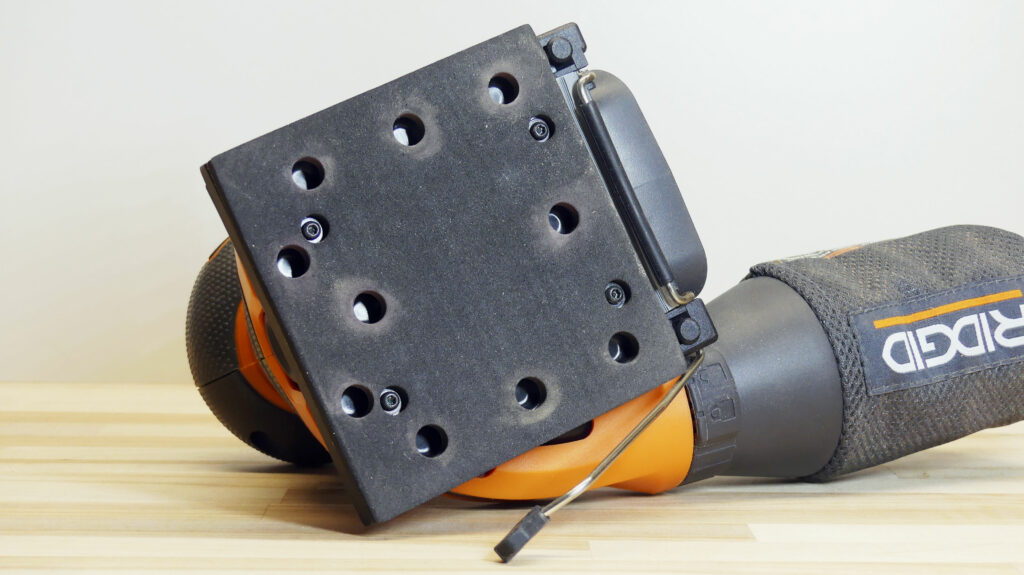 The run time is actually so good, that it more or less surpasses the performance of the corded model RIDGID offers. That makes this one of the best sheet sanders on the market honestly. However, if you're headed towards hot and heavy sanding sessions (sounds… dusty) I still like a corded sander over battery power.
RIDGID Octane Jigsaw
With the RIDGID Sander… my interest perked up… with the RIDGID Octane Jigsaw I'm eyes on fully engaged. Jigsaws were once my least favorite types of saws. It turns out that animosity was quality based.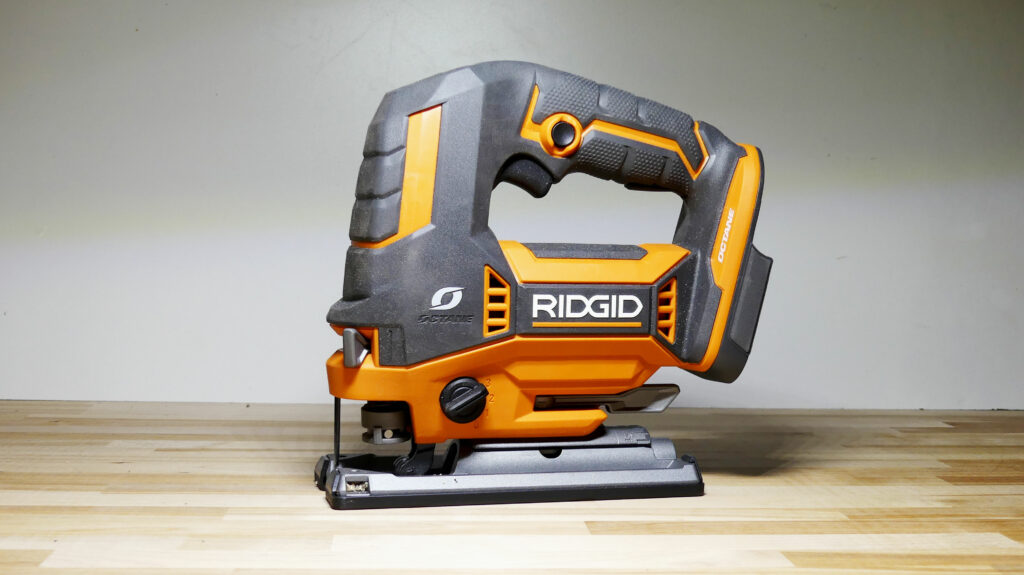 The better the saw and the better the blade, the better the results. So being a little more open minded I was excited to try out this newest model.
Jigsaw Design
There's a trend in the power tool inDUSTry that I love. Dust collection! From circular saws to routers to now jigsaws, we're starting to see dust collection ports everywhere! A dust port on a jigsaw is actually a well received addition to the RIDGID model. The traditional D-Handle is evenly balanced and presents an easy grip for precision cutting. My only real complaint is with the bevel in how there is no preset lock for being square.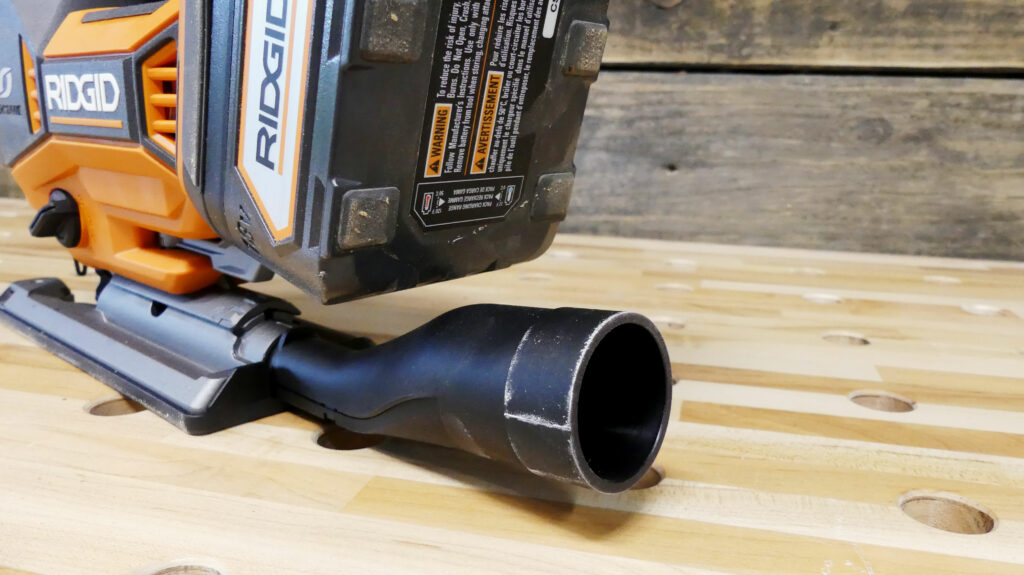 The speed adjustment is in an easy to reach position and is quite comfortable to use while cutting in stride. This model also offers a "lock-on" button that lets you worry about cutting accurately instead of Kung Fu gripping the trigger.
Jigsaw Performance
The battery powered, brushless Jigsaw market is a crowded space right now. Milwaukee's new Barrel Handle M18 Fuel is honestly one of my favorites. However, the RIDGID Octane model performs similarly and has pretty much the same feel. You can get a lot of vibration off a jigsaw that makes it difficult to make accurate cuts, but both of the models from TTI seem to manage it well.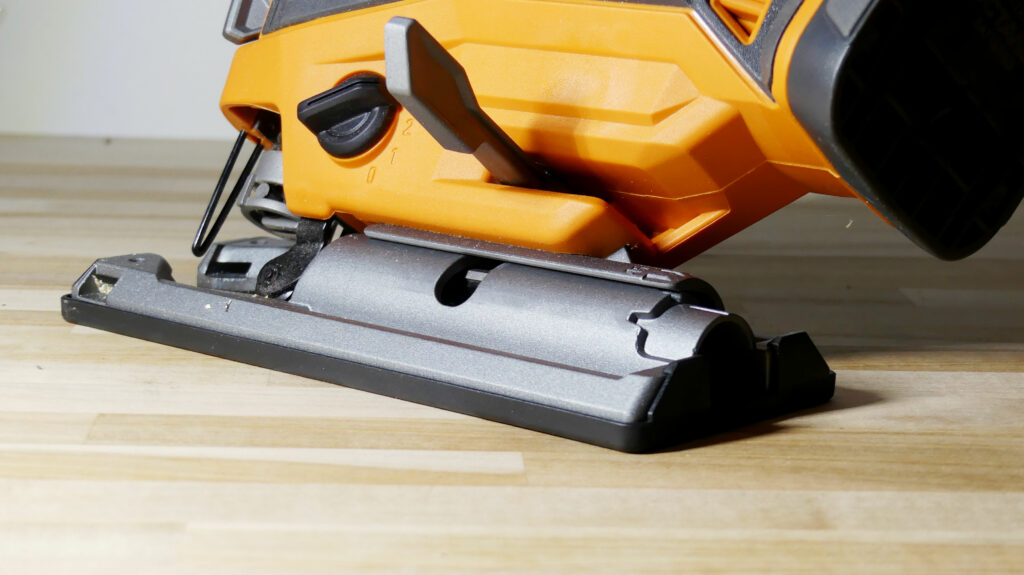 One of the features I really like is the Line Start Mode. The strokes start slow until the blade engages material, then ups the speed. That allows for a cleaner and more accurate initial cut.
Final Verdict
You can pick up both the RIDGID Octane Sheet Sander and RIDGID Octane Jigsaw exclusively at The Home Depot. Remember that RIDGID does offer one of the best warranties in the industry IF you register your product.
But would I buy these? The big investment here are the RIDGID Octane batteries. They are what make this system really excel and also what really drives the price. A brand new 6.0 Ah battery sits around $90 while a 9.0 Ah battery is about $170. That's not cheap. However, if you're on that platform you're getting one of the most advanced 18v battery systems on the market. Longer run time and tool specific improved power is a difference maker. These tools will work on the standard RIDGID 18v battery line, but expect a decline in both categories.
Also worth a mention… while using both of these tools I hooked both dust collection systems up to my RIDGID 12 Gal NXT Shop Vac with an upgraded RIDGID OSHA Compatible HEPA Filter Kit. You will need to pick up an after market attachment to fit the DC outputs on both the sander and the jigsaw… but it's oh so worth it!
~Lazy Guy
*This post was sponsored by The Home Depot and the ProSpective Tool Review program. I have been compensated for my time and provided with product in return for an honest review of these products. My opinion is my own.