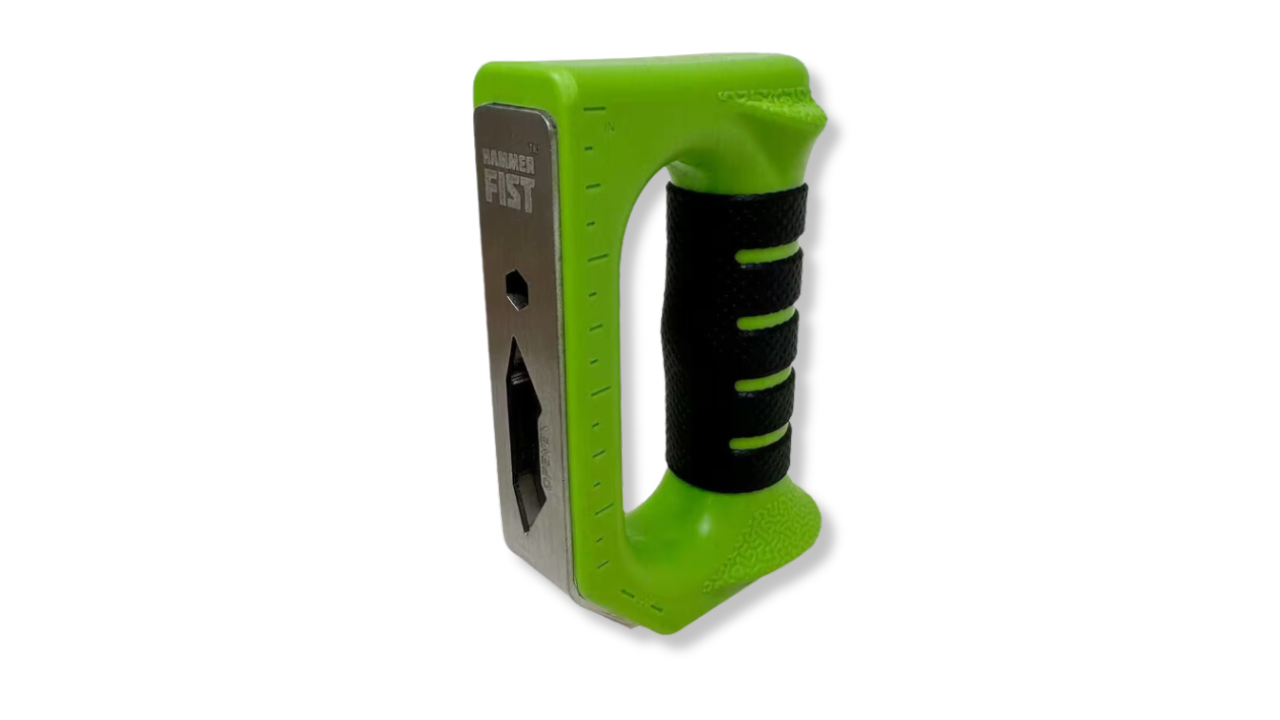 Like Batman's utility belt in the palm of your hand!  The hammer first is a great "Just In Case" tool to keep in your truck or stored in your camper.
The Highs
Budget price
Easy to stow
Packed with features
The Lows:
Not meant for heavy duty use
Hammer mishits can be disasterous
Alright, hold onto your toolbelts, because the Hammer Fist multi-tool is about to give your DIY dreams a whole new level of excitement! This bad boy isn't just a tool; it's a versatile sidekick that can tackle various tasks with the kind of gusto only a superhero could muster. It's like the Swiss Army knife's burly cousin that spent a bit too much time at the gym. Packed with features with a textured grip that holds like a bear hug, a universal ruler to measure up your obstacles like a skilled ninja, and a hammer head that's just begging for some nail-pounding action, this tool is your ticket to showing those stubborn projects who's boss. And let's not forget the nail puller, the unsung hero of the tool world, and a bottle opener because sometimes you need a cold one after a hard day's work – or just to celebrate your triumph over that jammed door.
Are you going to build a whole house with a tool like this? No, but if you're in need of a do it all in case of emergency tool you can stow in your truck or keep in the cabin without having to lug around a toolbox then the Hammer Fist is it.  For just under $20 it's part novelty, part secret weapon and worth the price of admission.
Available at The Home Depot