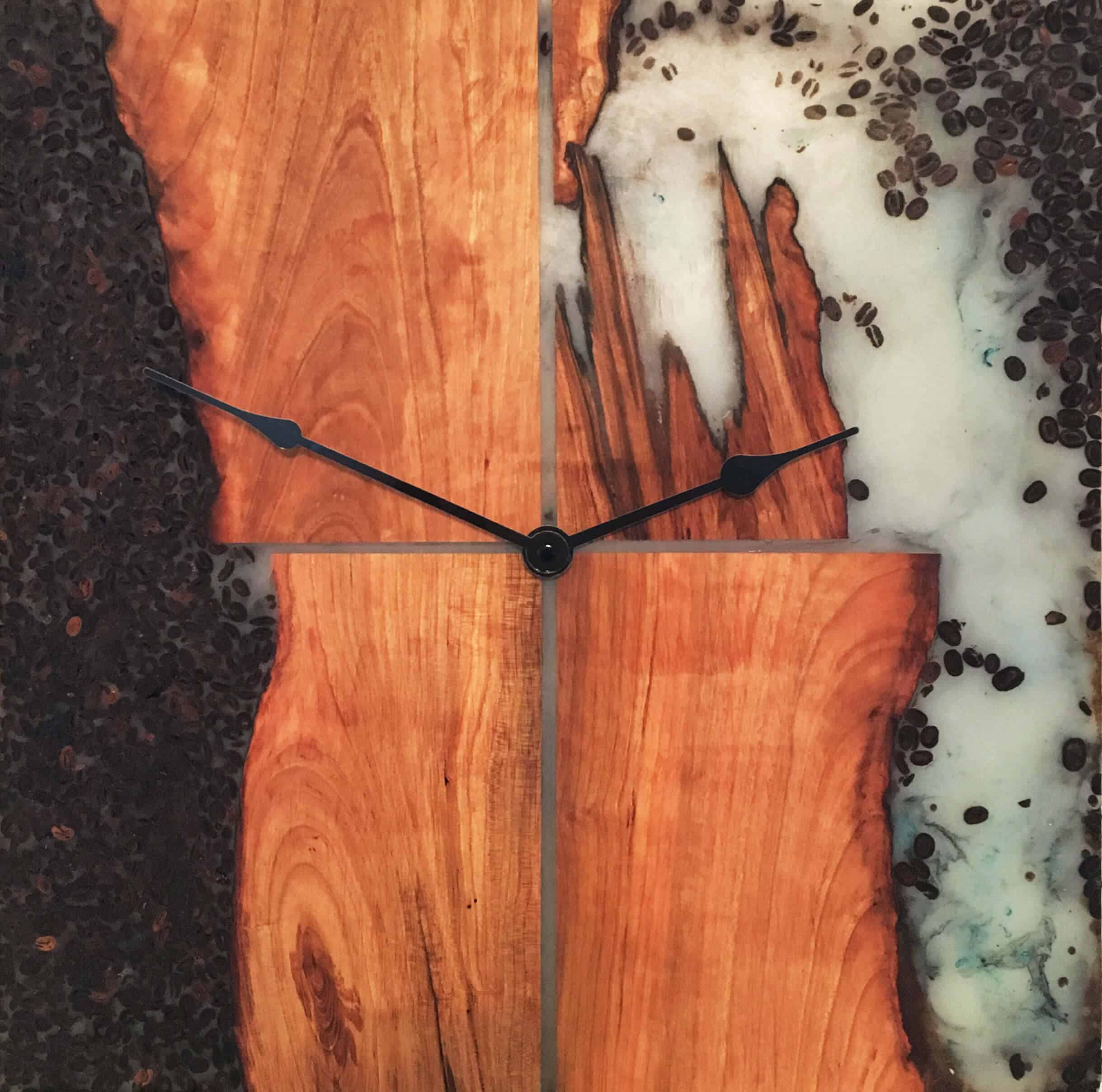 Back in the early 2000's when whale tails were socially acceptable (weren't they?) and graphic tees were actually funny (I still have my "I Heart Soccer Mom's" tee), I was in college taking a detour from my Business Degree and pursued a few semesters of Studio Art. The problem was… when you go from excel spreadsheets to having an eclectic professor telling you to be free and embrace the abstract, it can be difficult. Think outside the box everyone says. It was a struggle. The same goes for my builds in present day. It's tough to "let go" especially if you're building for someone under a commission. So luckily a couple of my friends are putting on this "Wood Art Challenge" with nothing at stake (but our pride) where we were given the parameters of "make it square" and "make it primarily out of wood". That's it. Time to let those creative juices flow.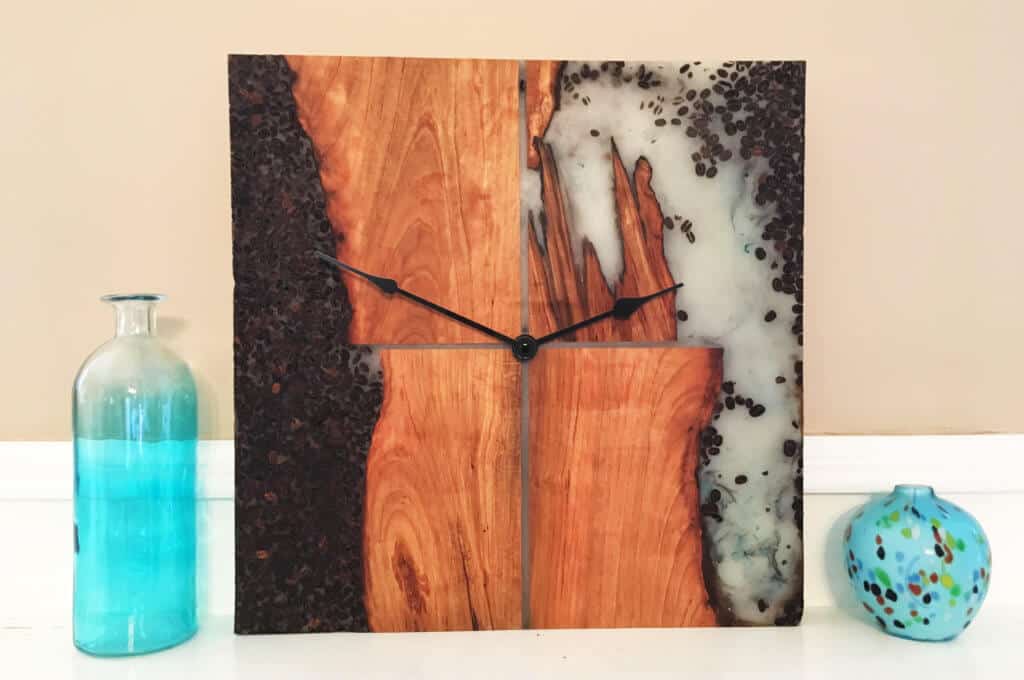 But then this Wood Art Challenge got away from me…
I had picked up an awesome busted up piece of live edge cherry from my lumber guy Jason that I knew I wanted to use. It had giant cracks and rotted out areas that would be perfect for an epoxy pour. But I've done plenty of epoxy work before from my Rustic Wedding Cake Stand to my cutting boards and executive desks. I need another element. How about two? How about I make it a clock AND have something extra in my epoxy? How about coffee? Brilliant! No. Not brilliant. Bad Lazy Guy. What does Coco Chanel say? "Take one accessory off before you walk out the door"? I should have listened. But I'm glad I didn't (what does she know?). There were definitely some trials and tribulations to this Wall Art Challenge, but in the end I love this piece! Check out the entire build video below:
---
Ready to make your own wall art? Here's what you'll need outside of the tools I used in the video (*affiliate links to follow):
---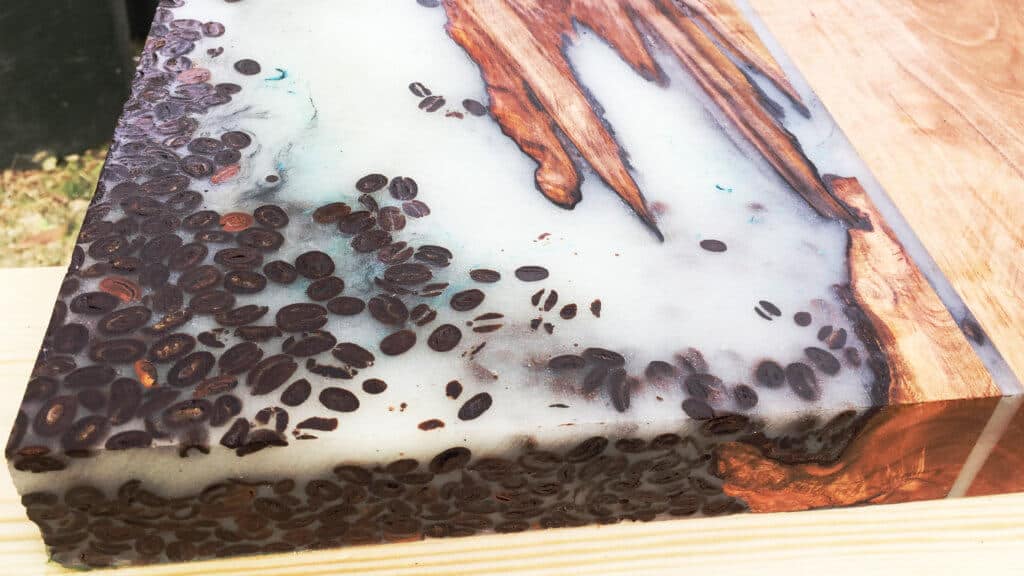 Like this Wood Art Challenge? Here's the fun part, there are almost 30 more projects out there from some of my friends in the blogger world. Take a look at them all and absolutely let us know in the comments who your favorites are!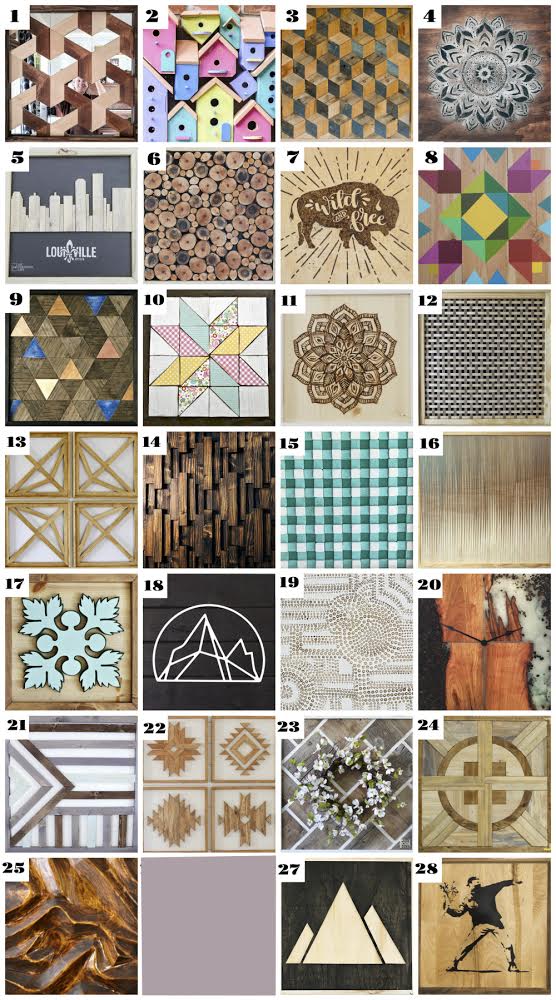 1) Reality Daydream / 2) 100 Things 2 Do / 3) House Becoming Home / 4) Anika's DIY Life / 5) My Repurposed Life / 6) 3×3 Custom / 7) One Project Closer / 8) Merrypad / 9) Chatfield Court / 10) Create & Babble / 11) Hazel & Gold / 12) Jen Woodhouse / 13) Sawdust 2 Stitches / 14) Wood Work Life / 15) Remodelaholic / 16) Evan & Katelyn / 17) Jaime Costigio / 18) Pneumatic Addict / 19) Bower Power / 20) Lazy Guy DIY / 21) My Love 2 Create / 22) Addicted 2 DIY / 23) Her ToolBelt / 24) Shades of Blue / 25) Ugly Duckling House / 26) The DIY Village / 27) DIY Huntress / 28) Mr Fix It DIY
~Lazy Guy