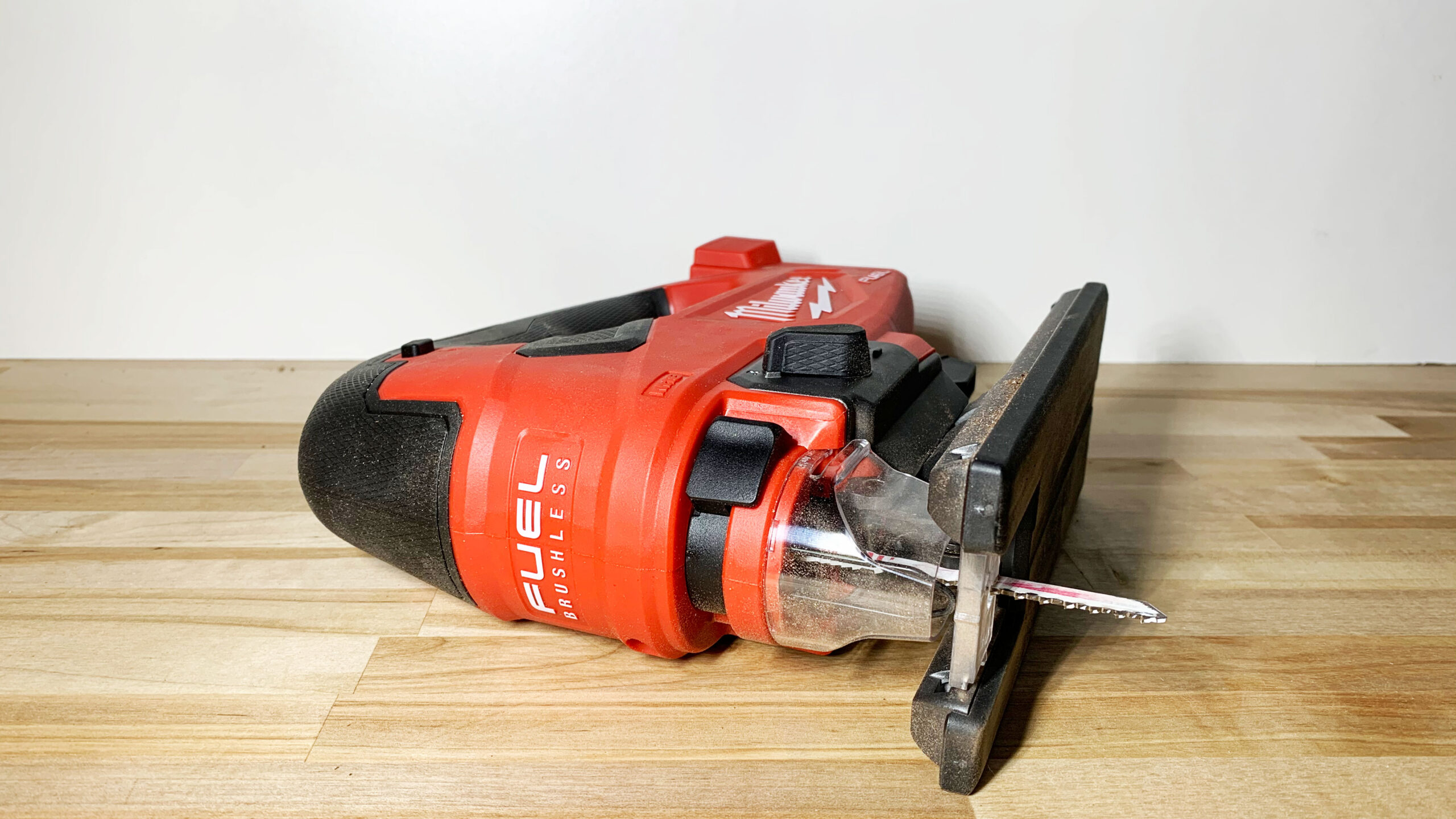 So what happens when take a solid Jigsaw like the RIDGID Octane we reviewed the other day and then pay an extra $70 dollars for it? Is there that much of a difference with the Milwaukee M18 Brushless Jigsaw? Heck yeah there is!
Three Takes On The Same Tool
If you weren't already aware, TTI is the parent company that owns RIDGID, Ryobi and Milwaukee Tools. So if you noticed a similarity between the brands then now you know why. But when you have three brands in the same space, how do you sell the same product and not cannibalize sales from the others?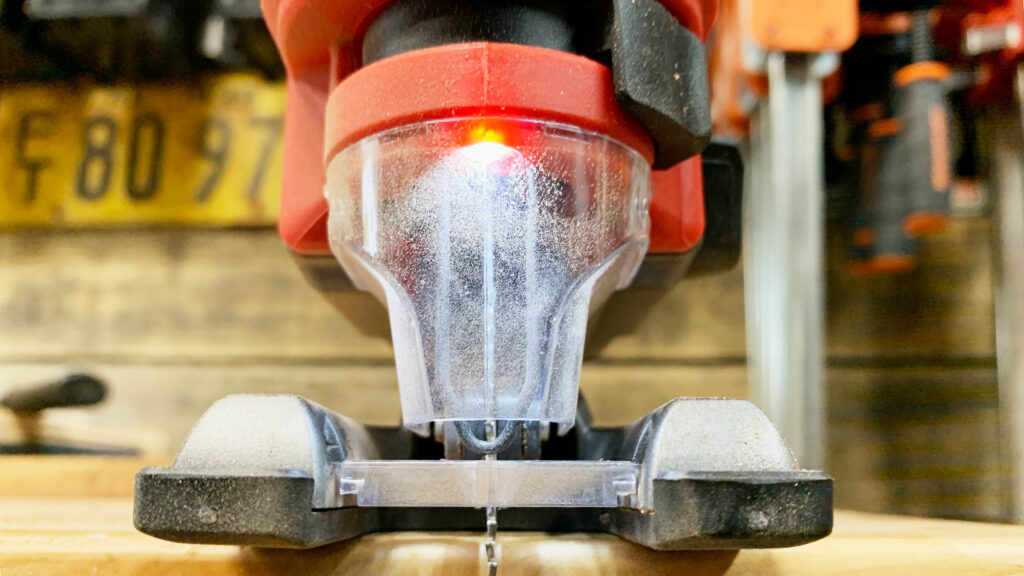 *This post has been sponsored by The Home Depot Prospective Tool Review. Affiliate links to follow.
You can break it down into who the tools are marketed to. Ryobi is the DIY Homeowner and beginner woodworker in a lot of cases. The Ryobi Jigsaw will run you just under $70. With RIGID you're looking at more of an intermediate level tradesmen and the next level up of woodworkers and DIY'ers. The RIDGID OCTANE Jigsaw we recently reviewed will set you back $130. So then we come to Milwaukee. Considered a job site tough Pro Grade tool, you're getting more power and more durability. Right?
Actually you get more.
Milwaukee Brushless M18 Jigsaw
So if you read the review of the RIDGID OCTANE Jigsaw you'll remember I was blown away by the improvement over the base model Ryobi I had been using. Their was less vibration, improved power and better cutting. But there were a few things I found lacking. For one, the bevel adjustment was a guessing game. There were no tick marks or locking point for 90 or 45 degrees. Dust collection was an upgrade in concept but not in execution. Then the site lines were a little tough to see when cutting. Guess what that $70 more for the Milwaukee gives you?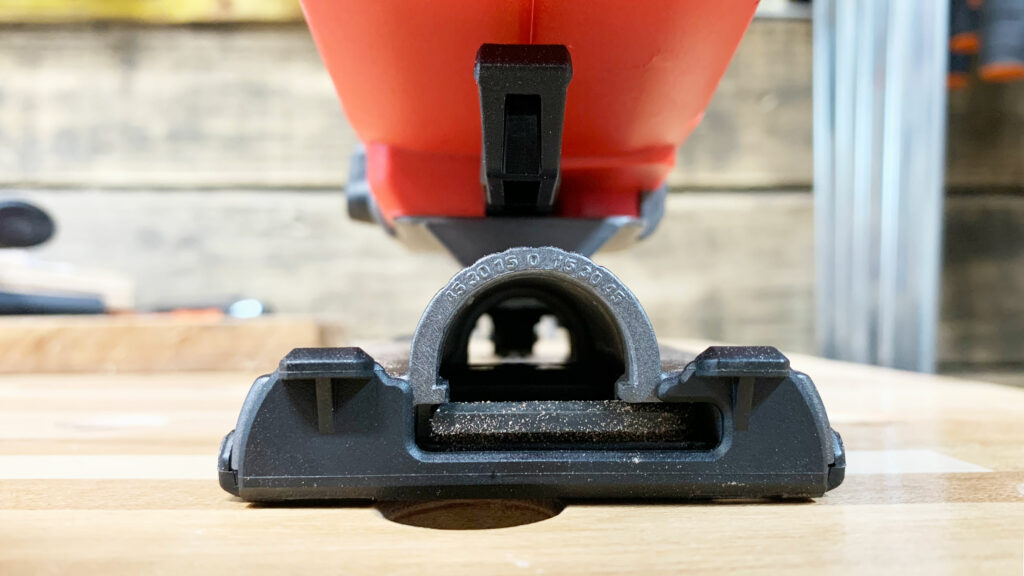 When I first pulled the Milwaukee Jigsaw out of the box I immediately saw the marked bevel! Hallelujah! And then a piece of clear plastic fell out of the box… what's this? Oh it's a dust shield that mounts on the front by the LED. Not only does it illuminate the work surface but it also keeps the dust under control and directs it back to the actual DC port. If that wasn't enough, you have the option to turn the blower off that pushes the dust away from your cutting path. So rather than making a bigger mess, it mostly collects where it's supposed to go.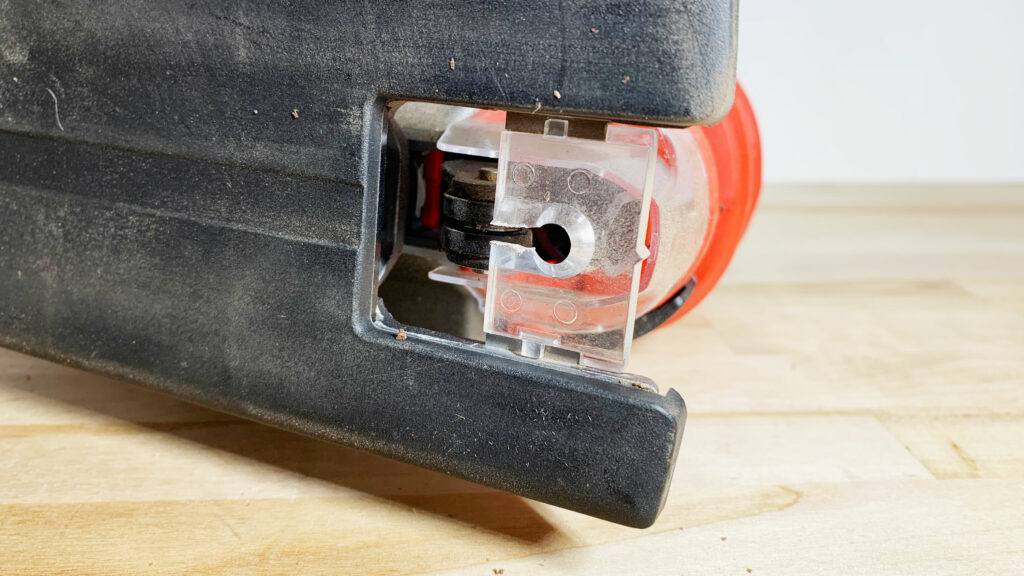 Then another tiny little piece of plastic fell out. What's this (consults owner's manual…)? It's essentially a zero clearance insert similar to what you'd make for a table saw. It reduces tear out which is seems like is almost inevitable when cutting with a jigsaw.
Milwaukee M18 Jigsaw Verdict
So how did it cut? Like a dream. I used this on my Mid Century Modern Bar Cart build which meant lots of templates to cut out and Walnut that had been drying for more than 30 years. Early on in my woodworking journey jigsaws were one of my most hated tools in my toolbox. Between tear out and blade deflection I ruined half a dozen projects despite handling with care. All this time I thought maybe it was user error, but instead it was the equipment I was using.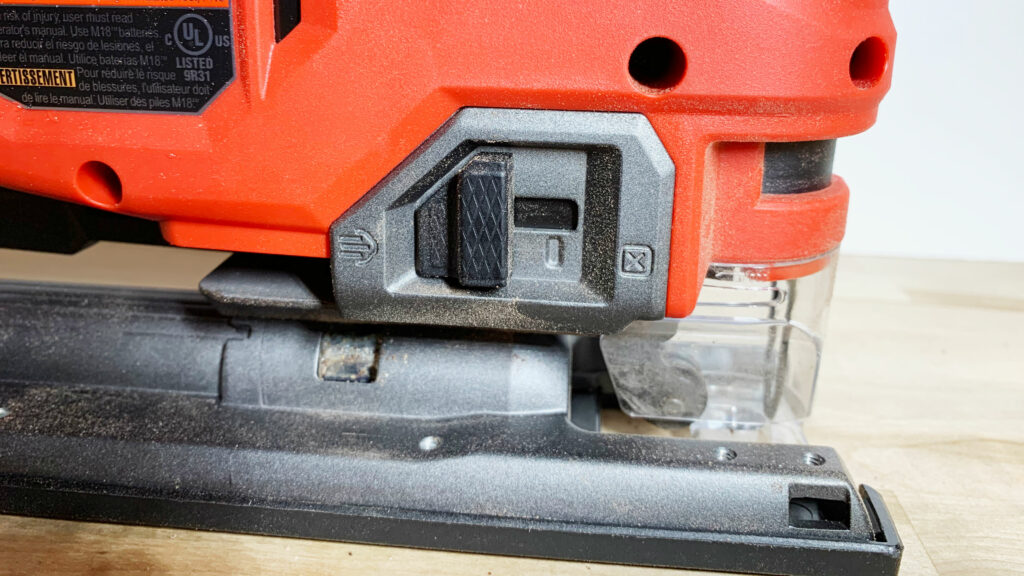 Paying just short of $200 for a jigsaw seems like a hefty investment, but then think about how you treat other saws in your tool collection? You learn quickly you can't skimp on buying a quality table saw. Why would this be any different. The Milwaukee M18 Brushless Jigsaw is a worthy upgrade even if you aren't already on the Milwaukee platform. It's worth the investment.
~Lazy Guy
Like Milwaukee tools? Check out the Milwaukee tool review feed!
*This post has been sponsored by The Home Depot. I have been compensated for my time and provided with tools for my opinion of this product. My opinion is my own.