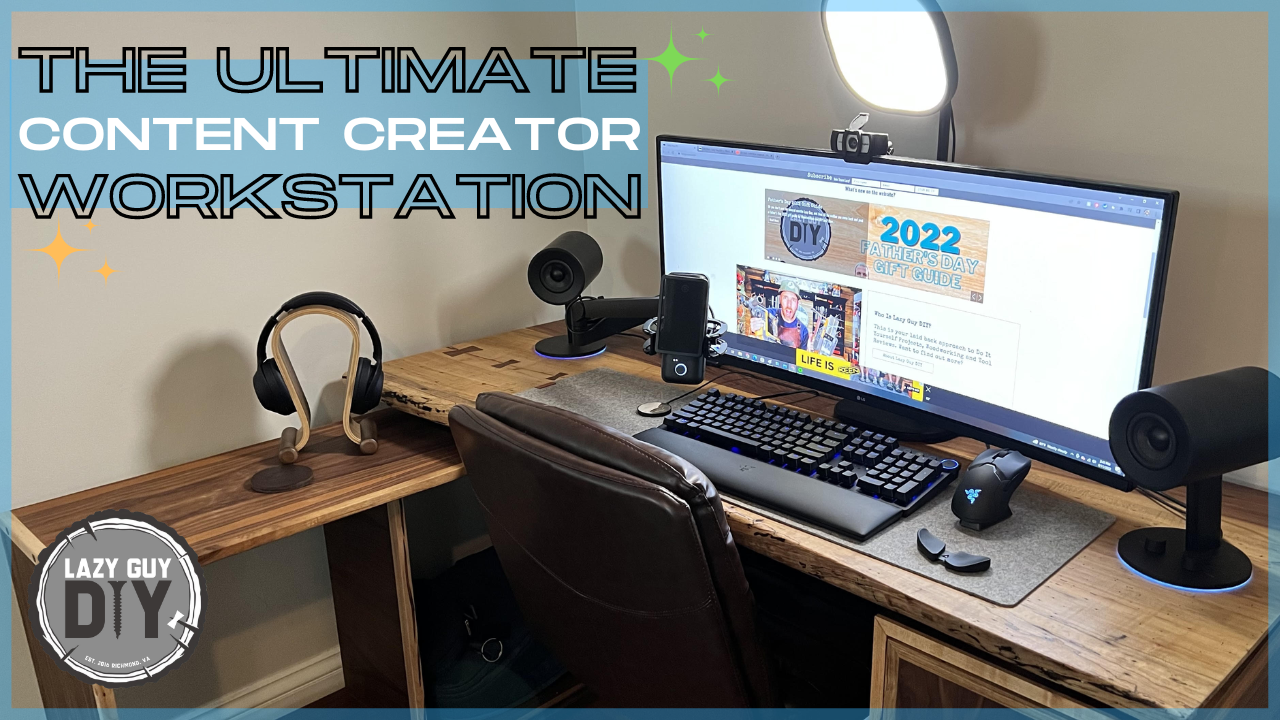 Building my own content creator workstation has been a passion project for a while. But this desk build kept getting pushed to the back of the line in terms of projects. We've had an extra kid, I quit my day job and I filmed a whole TV show in the amount of time it's taken to build this thing. Because of that, I've been able really hone in on the add-ons and components that make this desk work for me that is what I want to share with you.
About The Build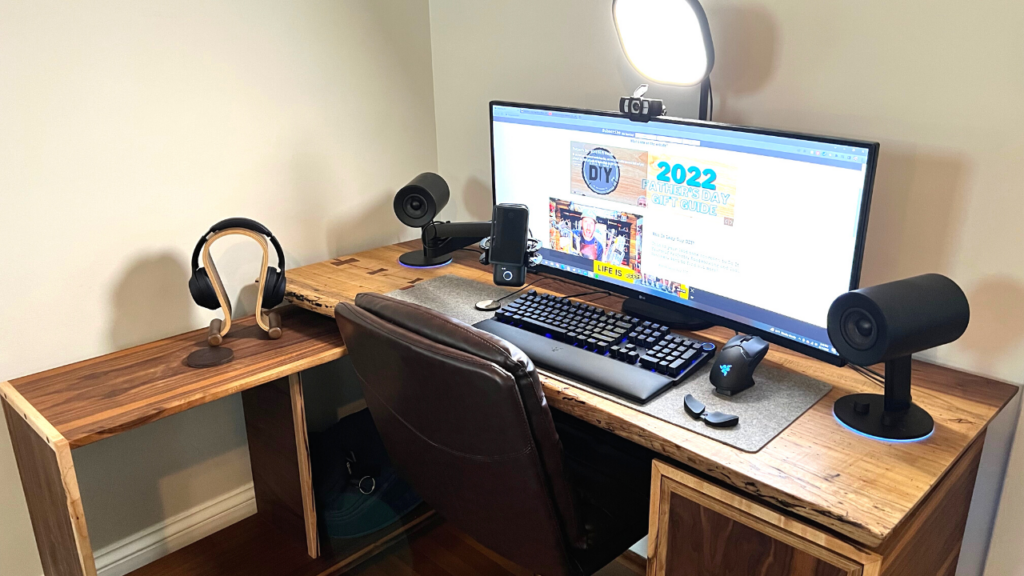 Since I often post build plans, I know I'm going to get questions about plans on how to build this desk. Unfortunately, I'm not going to post plans because so much of this is customized to my equipment, my height and my space. Not to mention the materials I had sitting around.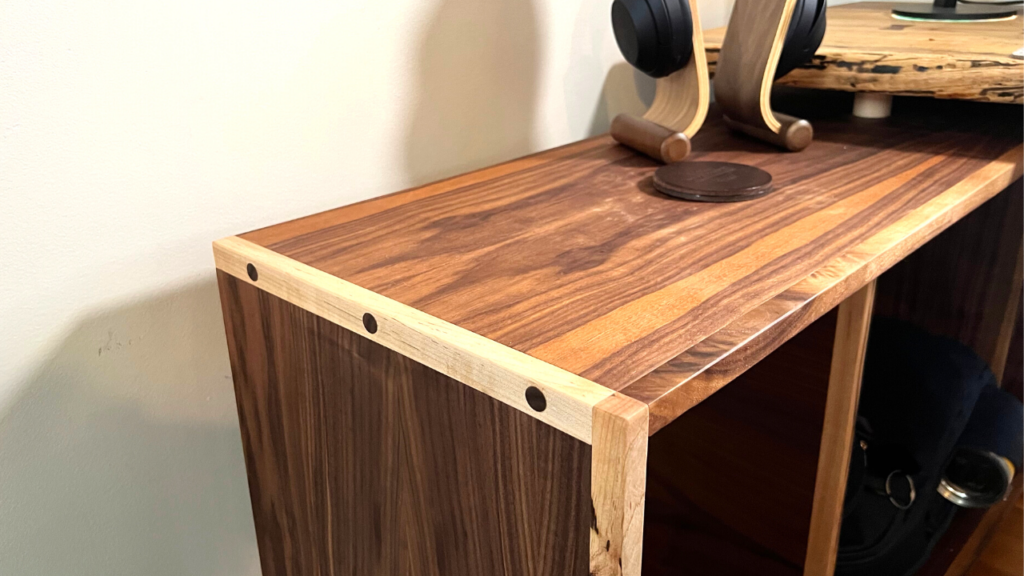 This is actually a Frankenstein of a build with a spalted maple slab for the top I stole from a console I built years ago, walnut wood leftover from an end table and then walnut plywood I had broken down for an entertainment center I ultimately scrapped. The whole thing has been rubbed down with Walrus Oil Furniture Butter for final looks! And… man do I think it looks good too.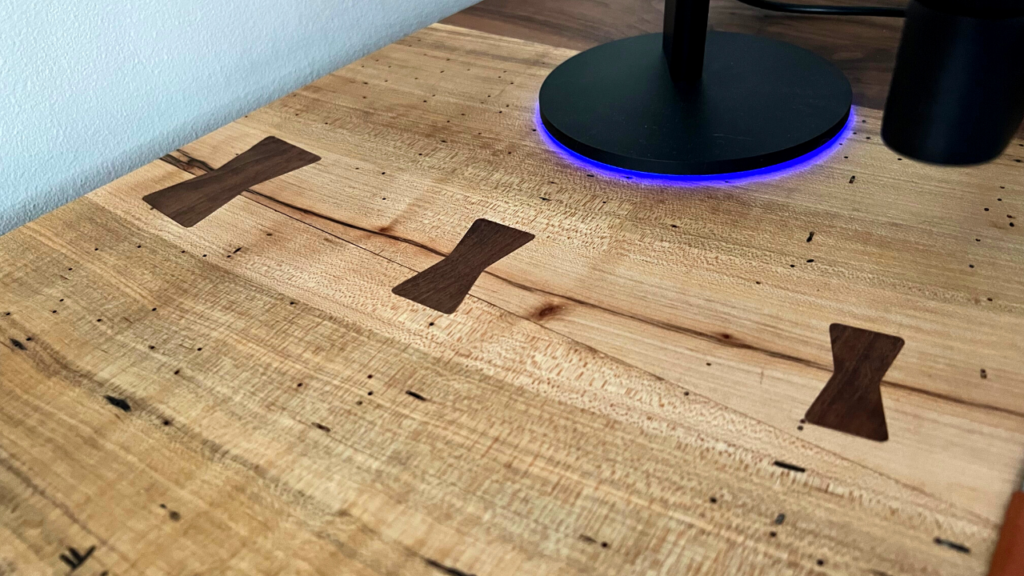 For this desk build I needed to accommodate a few computer based tasks. First off is a catch all for all of my computer equipment for blogging, picture editing, video editing, voiceovers and maybe a little Minecraft with my kids. Next is a station where I can run live streaming and record podcasts. So that means microphones, webcams and lighting. And finally, a spot where I can store my camera gear as well rather than tucked into a corner on the floor. Simply enough right?
Take a look at the video if you'd rather see it live and in video!
A Content Creation Workstation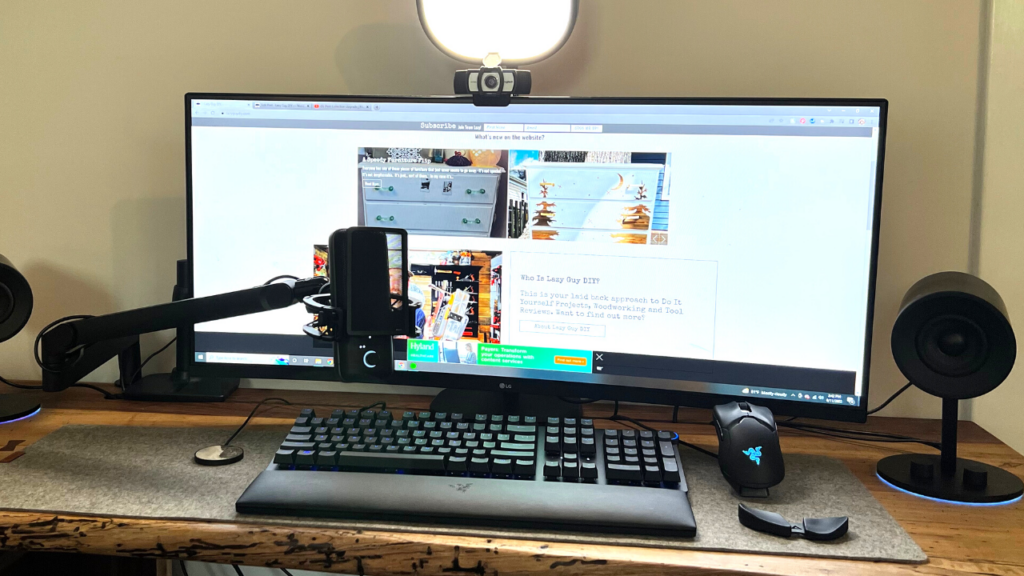 While the majority of the blogging and content creation community runs on laptops, I ran back to the mighty desktop CPU. Did I go Apple? Nope. I opted for a beefed up gaming CPU from Skytech Gaming with enough memory and computing power to keep up with anything I could throw at it and that I could easily upgrade as needed. For the monitor I ditched the second screen and opted for a Ultra Wide LG 34″ Curved Screen Monitor supported by a matte black Ergotron Ultra Wide Desk Mounted Monitor Arm. I had a little apprehension about the curved monitor at first and the lack of a second screen to separate my work, but honestly… I love it. I'll never go back.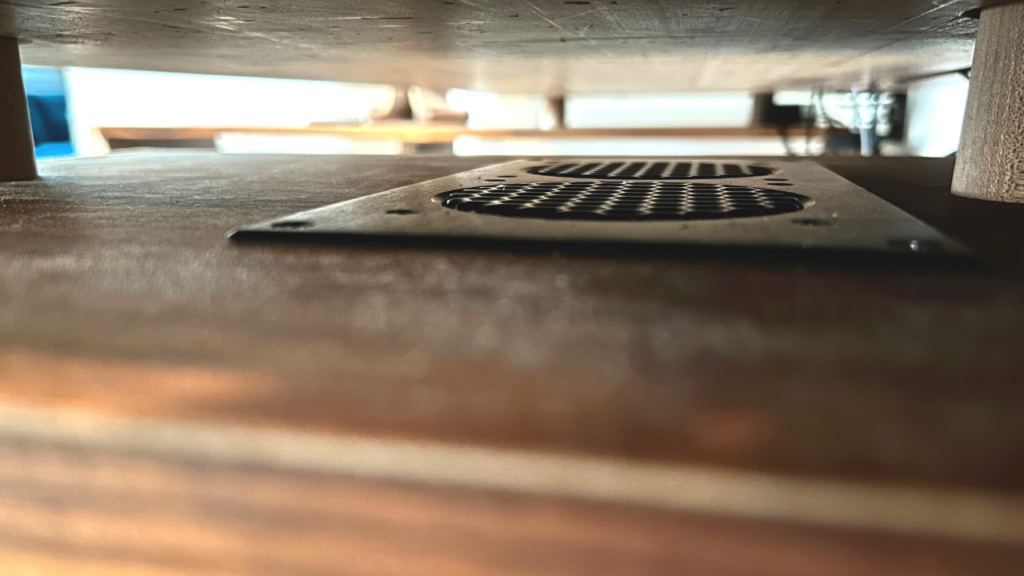 For the CPU case my biggest priority was making sure it didn't overheat. For starters, the back is a frosted piece of plexiglass with holes for airflow that can easily slide out so I can access the back of my computer if I need to swap out components.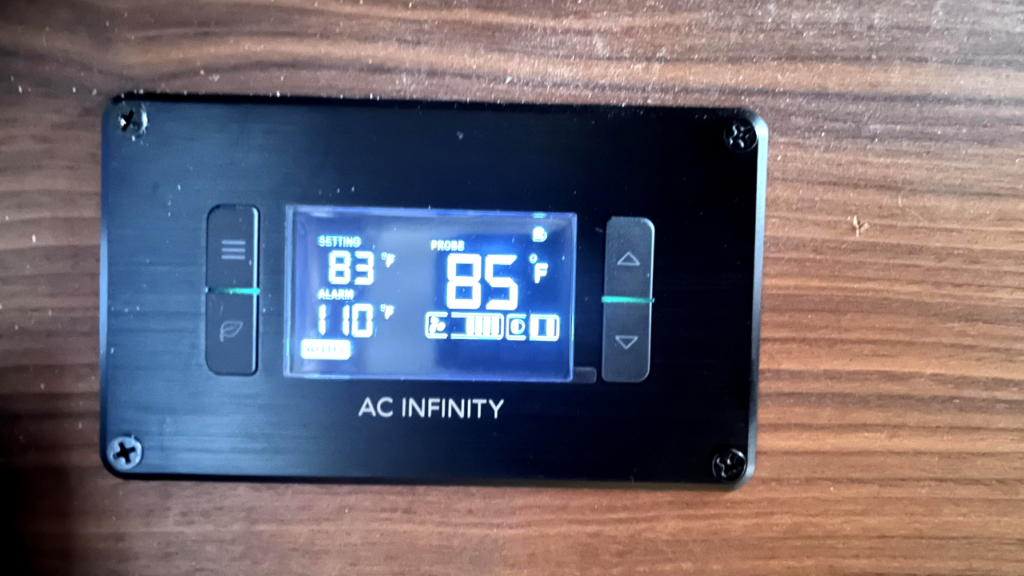 But the real star of the show is the AC Infinity Airplate S5 Dual Quiet Cool Fan System attached to the AC Infinity Fan Thermostat. If things start to heat up, the Thermostat automatically cranks up the fans to cool things down.
On The Desk Top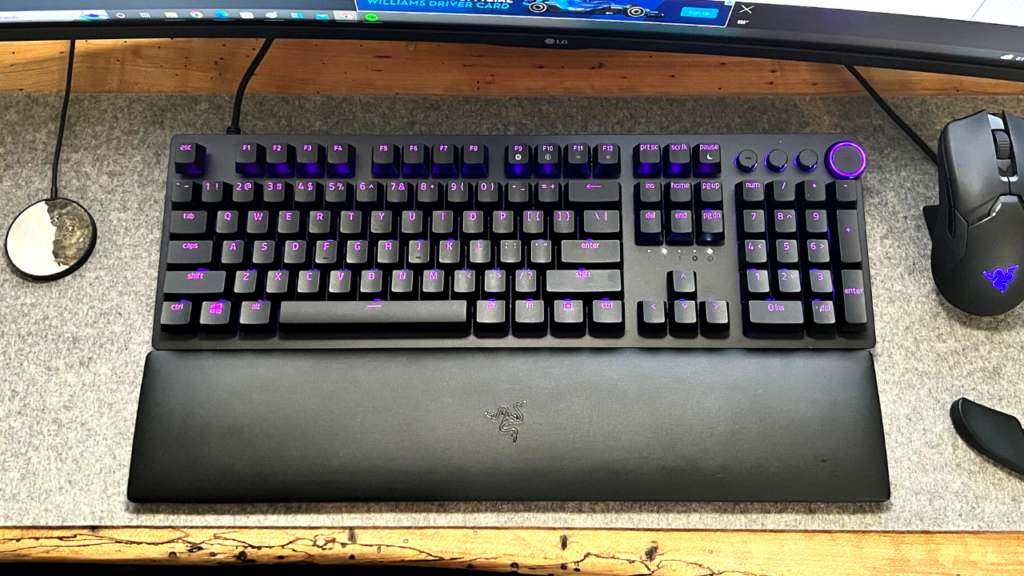 For peripherals I'm using the Razer Huntsman V2 Optical Keyboard with Linear Optical Switches for silent Keystrokes. If you've ever used a light up keyboard before you'll know that after a few months of use, the keys will start to lose their coating and get shiny and see through. These are PBT Keycaps with laser etching from the bottom. No more worn out keys.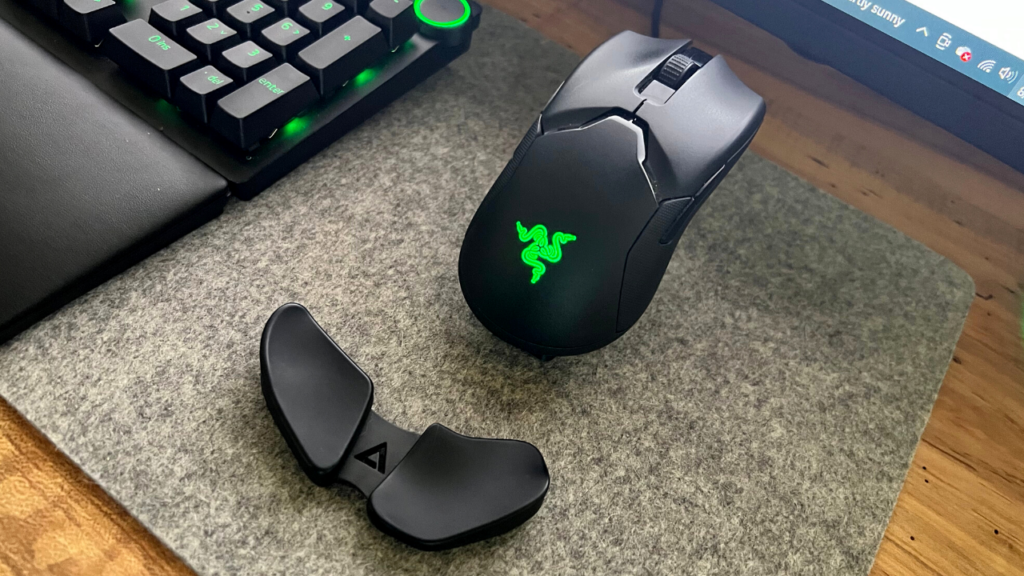 For the mouse, I'm also using a Razer Ultimate Wireless Mouse with Charging Dock and Chroma Lighting. This is ultimately the product that brought me to Razer as I was looking for a wireless mouse that had a desk top charging dock. Surprisingly, there aren't many out there. This one has 70 hours of battery life. Along with the mouse, I have the Delta Hub Carpio 2.0 wrist rest. Sounds sort of silly, but this is an ergonomic rest that reduces the chances of carpel tunnel syndrome and looks cool too. All of that sits on a GroveMade Merino Wool Desk Pad to product my Maple Wood desktop but also not cover too much of it up.
Light and Sound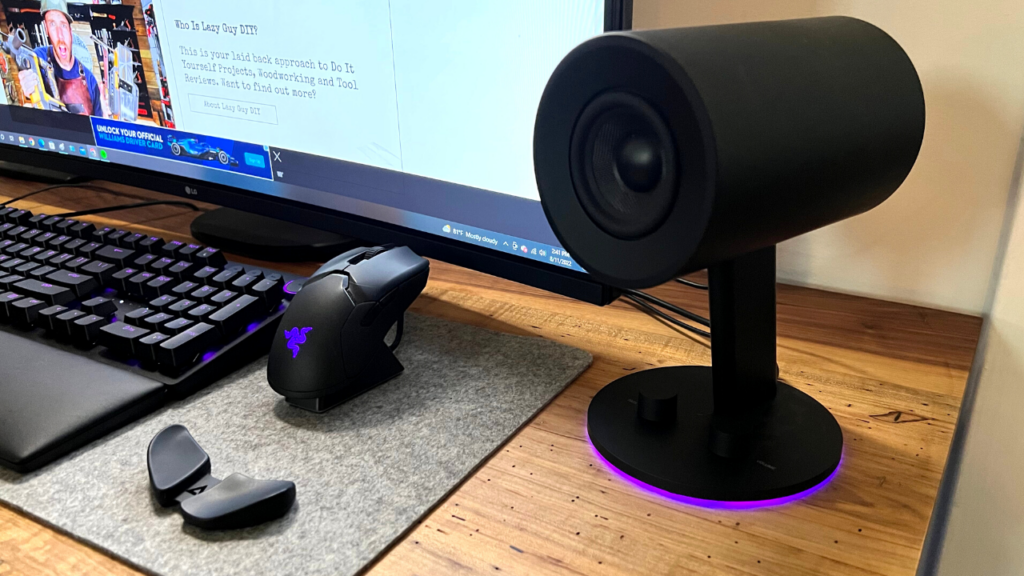 What about sound and color? First off, for sound, I'm using a pair of Razer Nommo Chroma desktop speakers. There's also a newer version of these that come with a THX certified set up and subwoofer called the Nommo Pro. It's not cheap. They also have the Razer Leviathan Sound bar I considered, but I didn't know where to put a sub. But what about color? The Razer speakers, keyboard and mouse all connect to the Razer Synapse system. The software lets me completely control the RGB colors running through all three peripherals from subtle color changes to keystroke reactive changes. Over the top? Yes. Awesome? Yes.
Livestreaming and Podcasting
For podcasting and livestreaming you need two very important things and maybe a third for good looks… First off for webcam I'm using the Logitech c930e 1080p webcam. I actually bought this at the height of WFH around the country and it took several weeks to actually find someone with a webcam in stock. There's a noticeable from my screen to others when we jump on a video chat. But looking good is half the battle, how about sounding good too?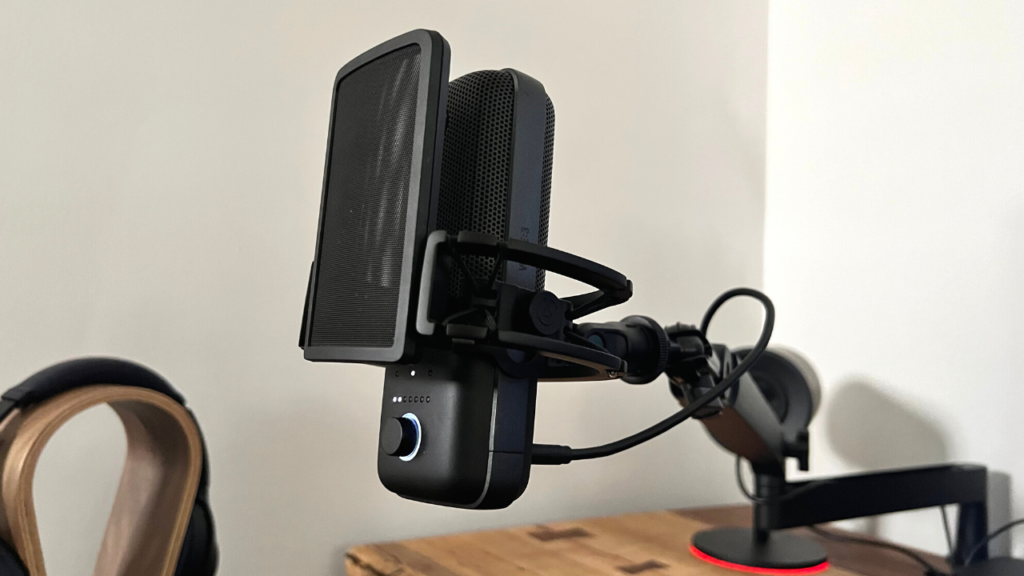 For that I picked up the Elgato Wave:3 Pro Bundle that includes a low profile desk mounted arm, shock absorber, condenser and of course USB microphone. Amazon doesn't have the exact bundle I picked up, but Elgato occasionally does in the storefront. Lastly, for lighting while filming, I added a pair of Elgato Keylight Air LED lights that make me look bright and cheerful on camera despite being tired and cranky.
Odds and Ends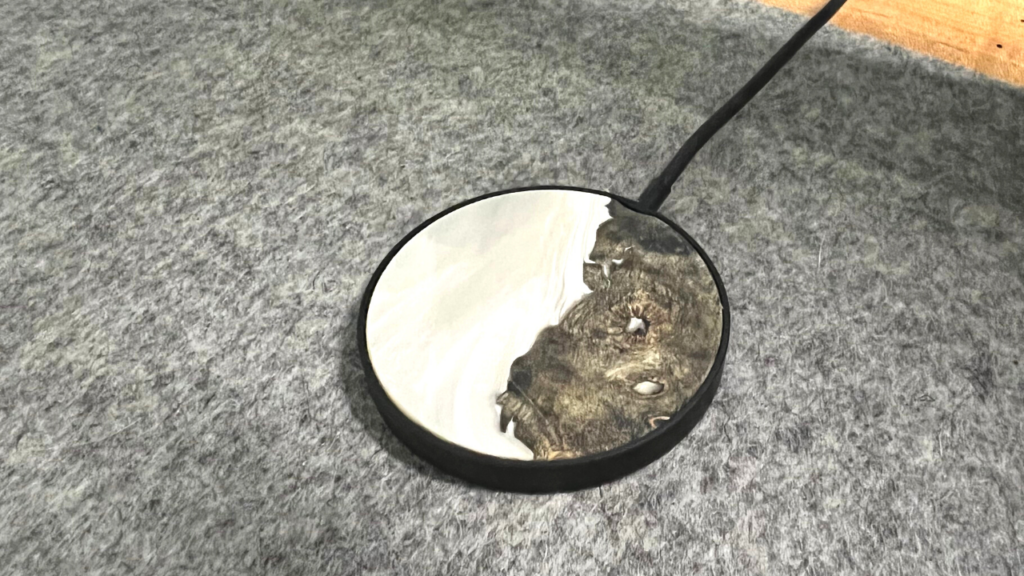 To round out a few last things on the desktop… I picked up this beautiful Wood and Resin wireless charger from Carved. They have everything from phone cases to pocket knives. They're all unique and beautiful.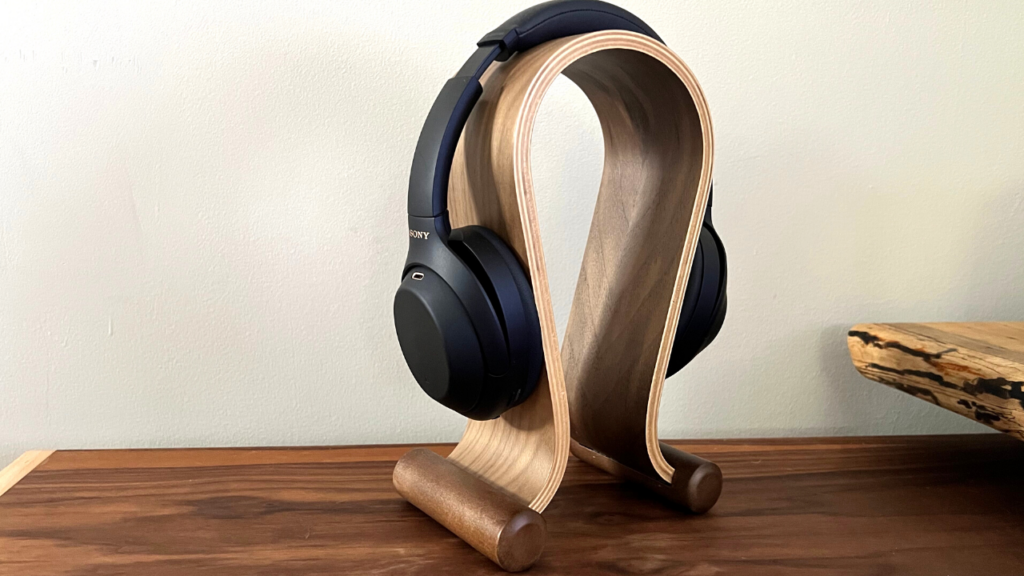 And lastly, this bent lamination, walnut headphone stand I picked up off of Amazon. One last thing to match and be organized.
So what do you think? I've been jumping back and forth from the kitchen island to the dining room table for almost a year now with my computer and it's finally come to fruition. I'm pretty stoked about this. Hope this helps you design your own dream desk too!
~Lazy Guy