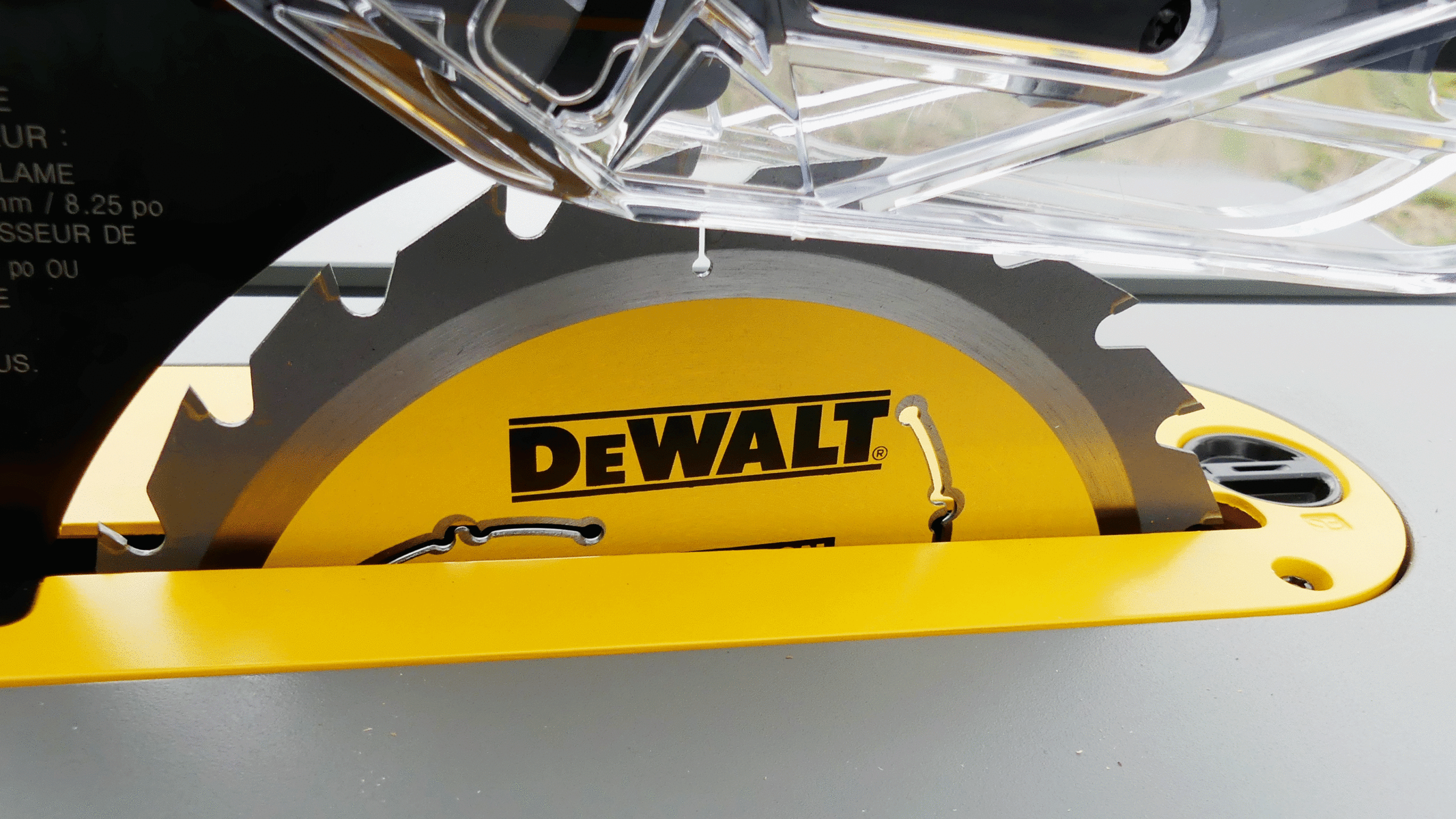 Recently, I found out that I was reviewing another DeWALT job site Table Saw and wondered what the deal was? The DW745S and the DW7480 are both consumer favorites with almost 2,000 reviews on Home Depot with a rating of 4.8 Stars. But now DeWALT is replacing those 10″ blade saws with the 8-1/4″ blade DWE7485? What gives?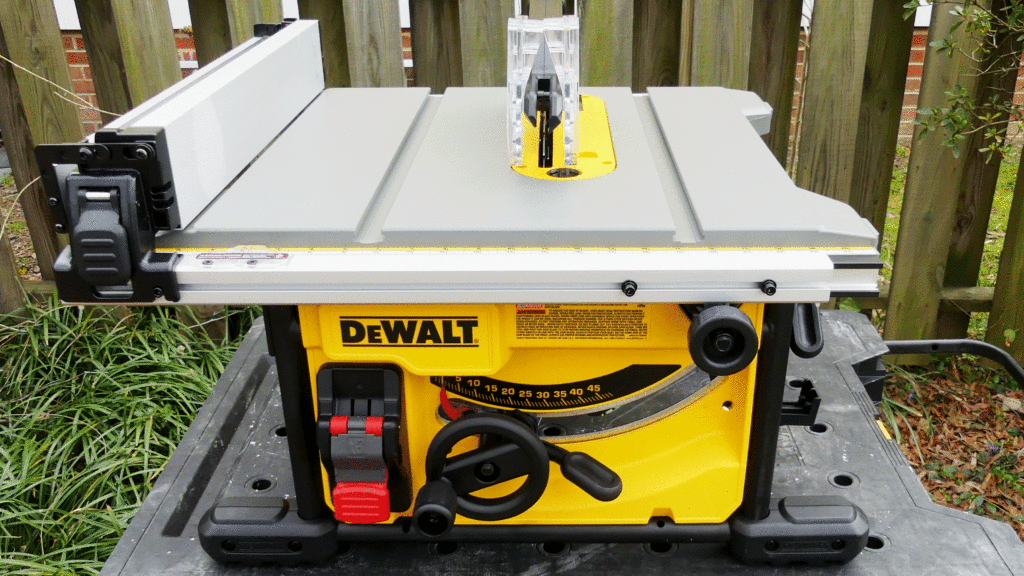 *This post is sponsored by The Home Depot ProSpective Tool Review. Affiliate links included.
DeWALT Shrinks The Table Saw
The 8-1/4″ Table Saw isn't anything new to DeWALT. The cordless Hybrid FlexVolt DCS7485 has been out for several years now. But a smaller table and a smaller blade isn't a subcompact trend most people are looking for in table saws.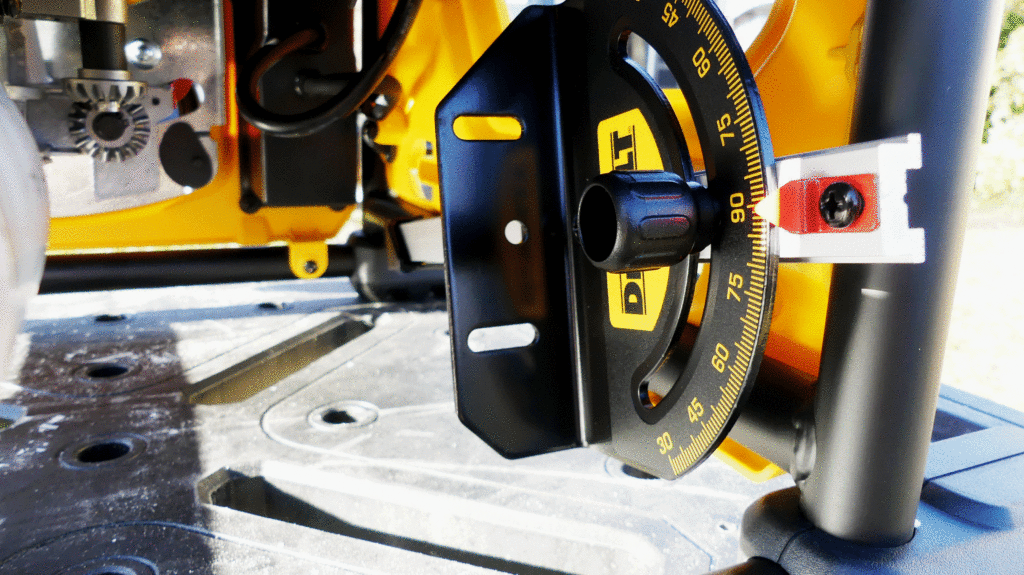 Despite the shrinking tool trend, it's actually a regulation that's causing the reaction. I first saw the reason over on ToolGuyd.com that the UL (safety standards org) is now pushing for a specific ratio of blade height to table size and spacing from the blade. The regulation went into effect at the end of 2019. This means we will being seeing a lot more smaller blades and tables or bigger overall table job site 10″ saws.
The DeWALT DWE7485 Review
The Good
DeWALT Job Site Table Saws are the workhorse of the woodworking and construction community for a reason. They get a lot of things right. On board storage is fantastic for your push stick, fence, riving knife, cord and miter gauge.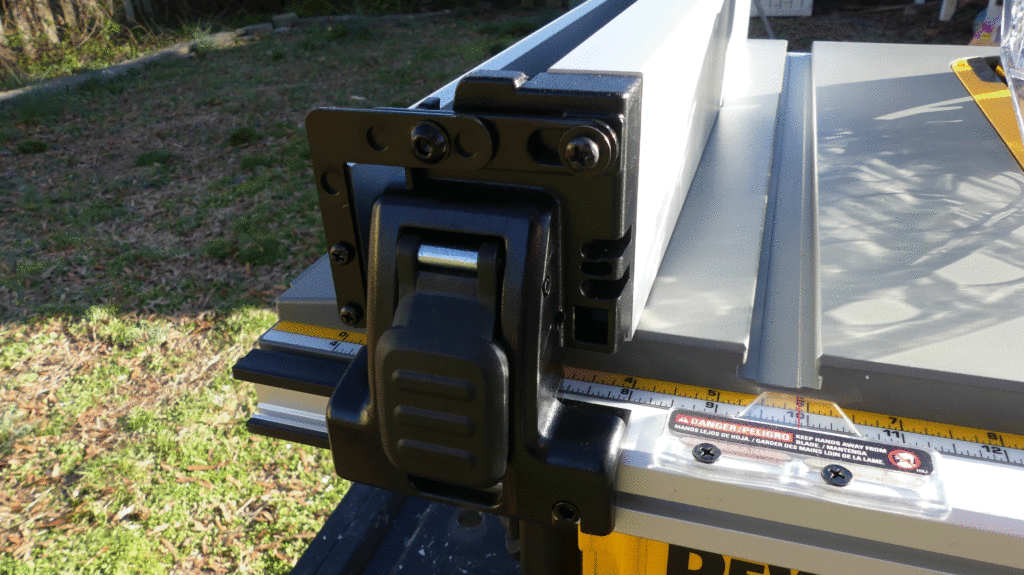 As long as you don't abuse it, the rack and pinion telescoping fence is one of my favorite features in the line up. The DWE7485 also has a 5800 RPM motor compared to the 3850 from the 10″ DW745. Smaller blades mean higher RPM's though.
The Bad
Despite the smaller saw blade, the DWE7485 weighs 10 lbs. more than it's 10″ DW745 brethren. In addition, as with most job site saws… ripping plywood is a nightmare without a built in out-feed table and a friend.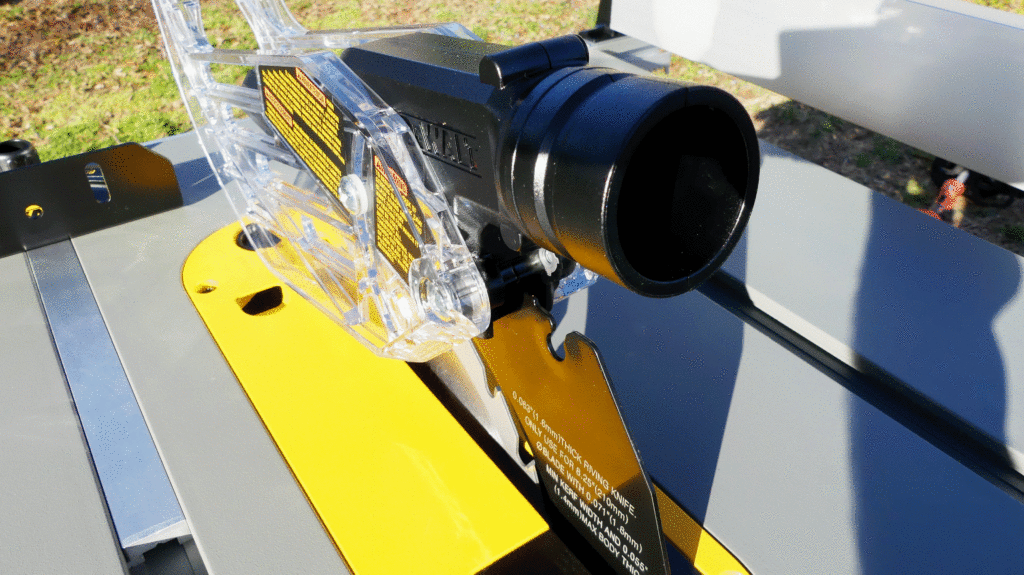 Like the other DeWALT job site saws, you cannot add a dado stack. This isn't exclusive to this model, but that's a deal breaker to a lot of woodworkers. Also… there's a TON of plastic, it's hard plastic, but that's the sacrifice you make for a portable saw. The dust collection on the blade guard is a nice addition as well, but I found that if there's any tension in your hose it causes the riving knife to deflect which can cause some issues.
The DeWALT DWE7485 Verdict
To me, blade size is a non-factor here. You aren't going to be ripping thick stock or running massive crosscuts on a compact job site table saw. The question is whether or not it cuts through standard stock? How accurately does it cut? And how secure and true is the fence?
The DeWALT DWE7485 checks all the necessary boxes for a job site table saw. Especially when you're looking at a $299 price tag at the time of posting. Just know that if you're a DIY'er or a Woodworker that wants to supplement a full sized table saw with this saw at a bargain… You're better off saving your money for a full sized table saw or planning to put this saw into an out feed table. A table saw that can't safely cut sheet goods because of the size of the deck makes me wonder if it's a good fit.
~Lazy Guy
Can't get enough DeWALT tool reviews? Check out the DeWALT Tool Review Feed!
*This post is part of an ongoing sponsored series with The Home Depot. I have been provided with product and compensated for my time in exchange for my opinions on these products. My opinion is my own.