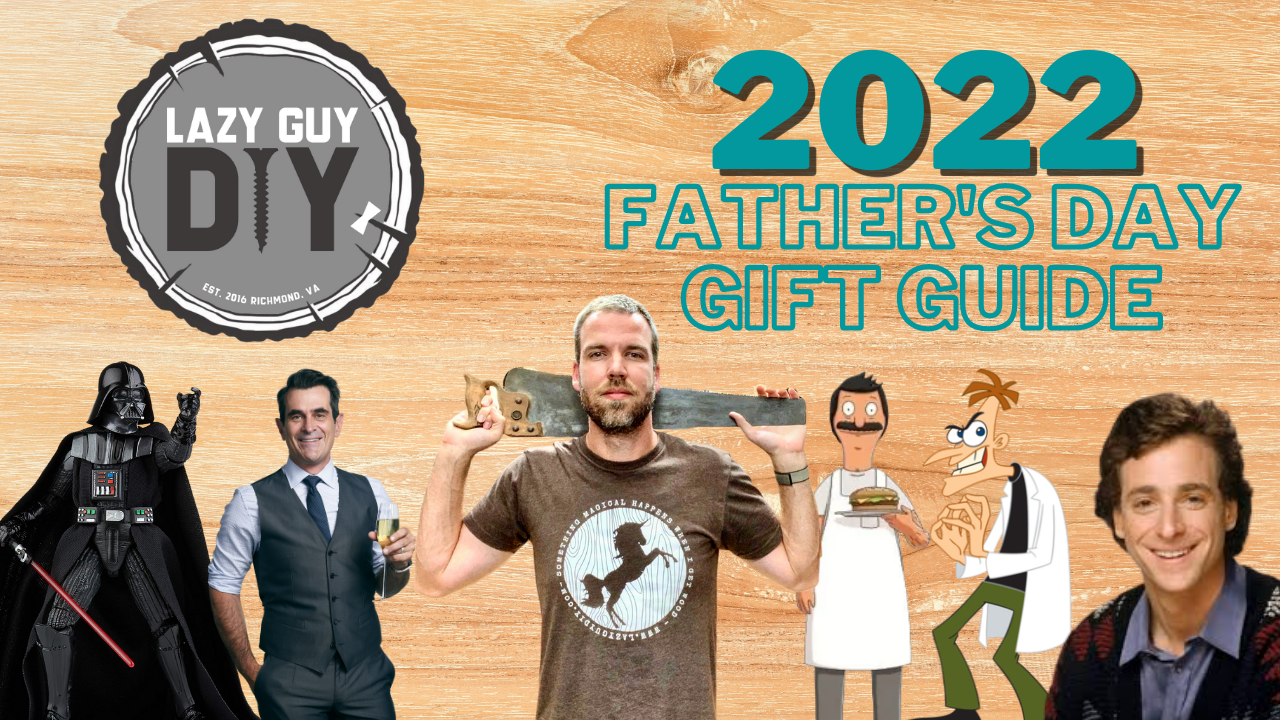 Oh you don't post for several months Lazy Guy, and then all the sudden you come back and post a Father's Day 2022 gift guide for Woodworkers and DIY'ers? How convenient it is you're able to share things you'd want or things your friends and followers should ask for this year like you haven't been absent for months at a time… YEP. I'm back. And it's Father's Day gift guide time! Like nothing's happened.
In some cases affiliate links will follow, in some cases not.
Tools To Get
In the shop or on the jobsite, it's okay to spoil yourself with a quality tool every once and a while. The argument can always be made that a skilled person can make any quality tool work for them, but let's be honest, sometimes cool tools do cool things. Case in point: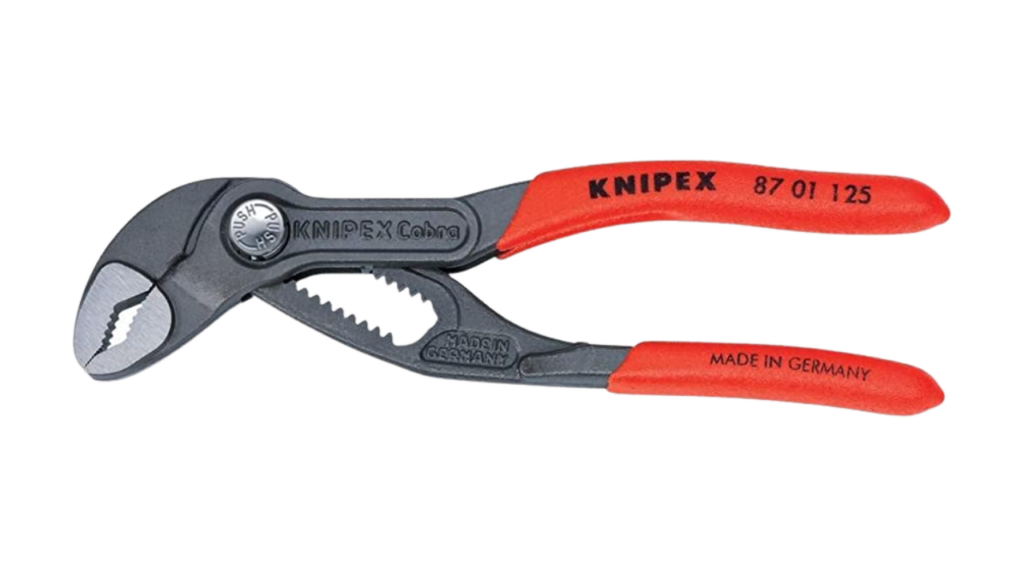 A funny thing happened when I was visiting friends in Nashville a while back… no one there was carrying a pocket knife, however, everyone was carrying the little Knipex 5″ Cobra Pliers instead. They're small. But it's the size that matters here. Small enough to fit into that little pocket on your pants or it's got a pant clip to wear it like a pocket knife. You'll be amazed at how often you use them in your day to day or in the shop. Bonus points… they're amazing at getting splinters out.
Want one more for the road? The Knipex Carpenters' End Cutting pliers are great for pulling nails, plus have a hammer head for well… hammering.
Original HARDCORE Hammer 2.0 Blackout Edition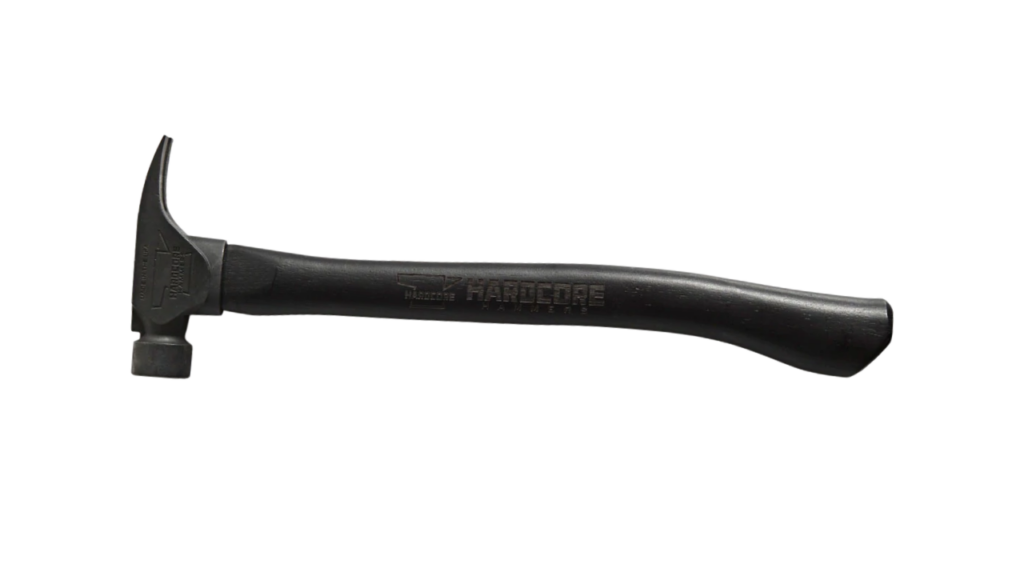 The HARDCORE Hammer is no stranger to Lazy Guy DIY. In fact, I own three at this point in addition to one of their survival hatchets. With a handful of other premium brands available in my shop from previous partnerships, I go back to the HARDCORE Hammer almost every time during a framing build. With a California Framer curved handle and a unique striking surface with an inset waffle face, the 2.0 is unlike any framing hammer I use. In a good way. This Blackout Edition is a tempting upgrade to a jobsite staple. Although, I'd worry I might lose it in some dark corner… which is why I have the Burnt Orange version currently as my go to!
Don't like a waffle faced framer? HARDCORE has a Blackout Edition of their smooth faced Blunt Force Hammer as well!
Martinez Tool Co. Titanium Pry Bar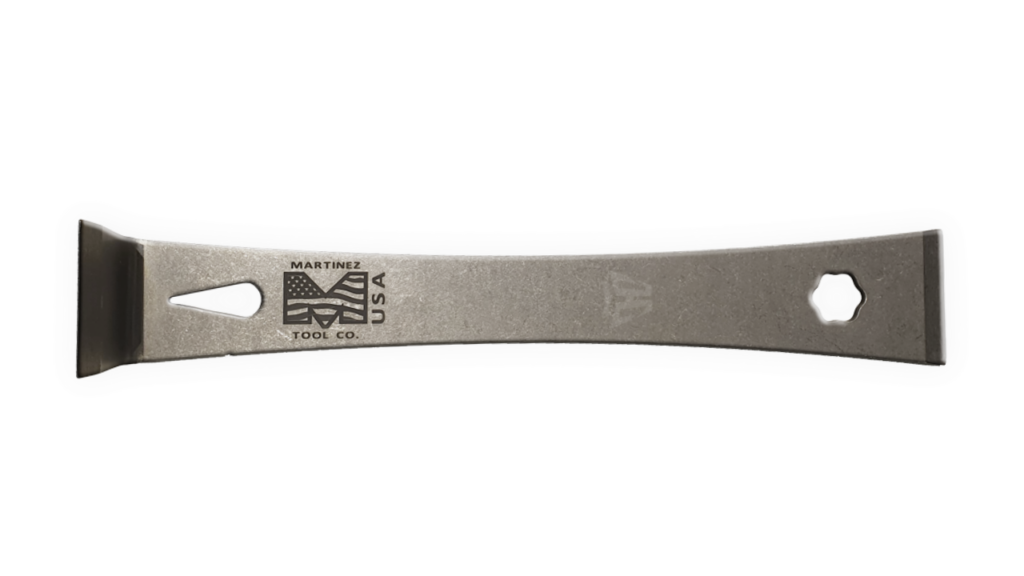 Go ahead. Try to pry this Martinez Tool Co. Pry Bar from my cold dead ha… well, that's a bit extreme. But this is hands down one of my favorite splurge buys if you're doing any demo or installation. You can take an ordinary little pry bar like this and snap it in half with minimal flex. The MTC Titanium pry bar can be bent at a ridiculous angle and flex right back to it's original bend.
Want a cheaper alternative? Stiletto (yes the expensive hammer people) have a Trim Pry-bar that's a little different, but still titanium and awesome.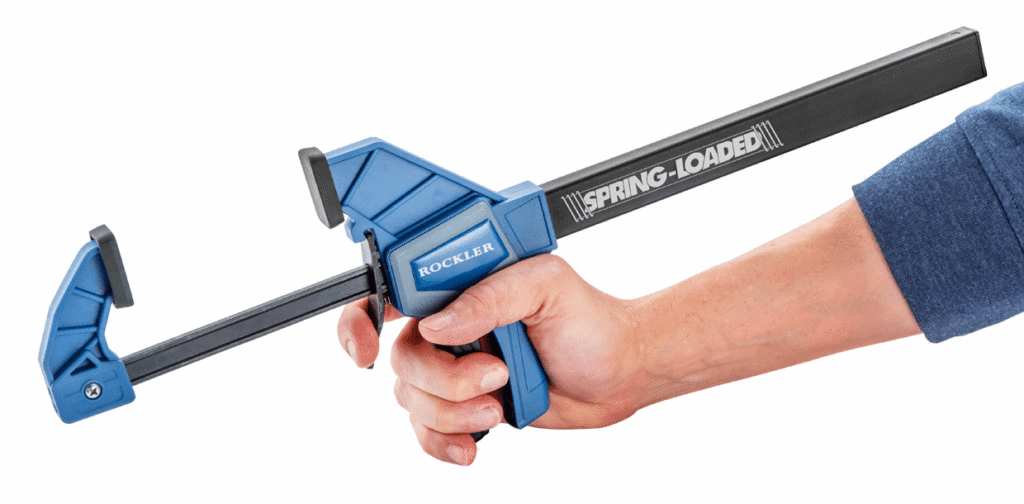 Full disclosure… I'm a Bessey Clamp guy through and through. But… I'm loving these Rockler Spring Loaded Clamps. Who has time to squeeze trigger clamps a bunch of times when you can just slam these clamps closed with the spring release? Seriously. This might have to be standard on all trigger clamps now.
HangTime Store Customized Wall Control Pegboard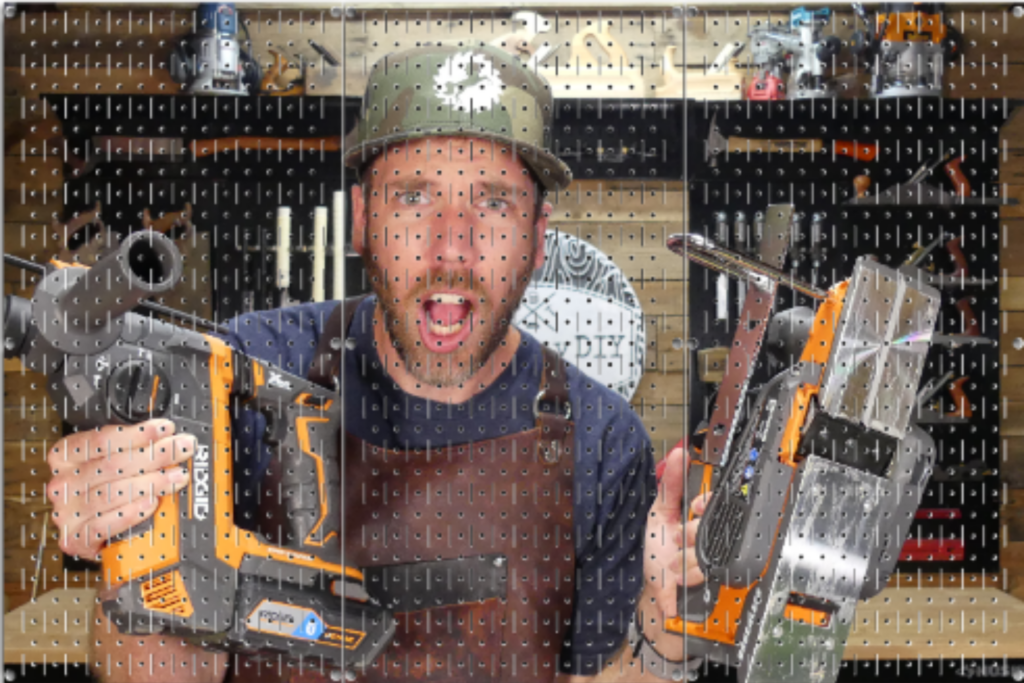 I'm gonna keep pushing this one because I don't think you all realize how awesome it is that you can take ANY image or ANY logo and apply it to Wall Control metal pegboards. Can you image how cool my shop would be if my face was on EVERY wall? Or how about how cool your shop would look with MY FACE on every wall? Yep. Upload your image on the "customize it" page and use PROMO CODE "LazyHang10" for a discount, then head over to Wall Control and use PROMO CODE "LAZYGUYDIY" for a discount for accessories.
Workwear He Wants
Let's start this off by putting our pants on one leg at a time. Or you can weirdly shimmy into this portion both legs at a time. Either way, these are battletested pieces of workwear that are worthy of an upgrade to the in-the-shop wardrobe:
Carhartt Rugged Flex Steel Cargo Pant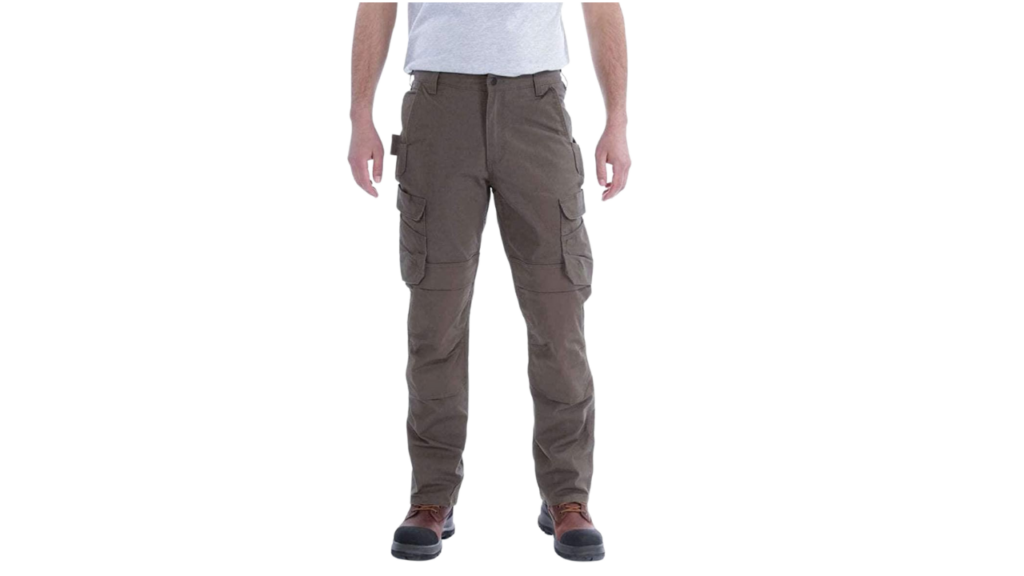 First off, let me say, as a tall, skinnier guy, Carhartt sizes are hit are miss. Even when they're labeled to exact sizes. You either swim in excess material or feel like you ate too much dinner and are carrying a food baby while wearing skinny pants. These Carhartt workpants are the Goldilocks of fit if you're not too big of a guy. Made with ripstop material with elastic in all the right places AND cargo pockets that aren't too bulky. There is smart storage space and reinforced areas that make sense for tape measures, pocket knives and Pica Pencils. They nailed it with these. While working 14 hour days on one of the toughest renovations I've been apart of, I went back to the comfort and function of these pants almost on the daily. They come with a high price tag, but are worth the investment.
Want an alternative? Truewerk T2 Werkpants are a lighter weight pant with a few less pockets worth a look.
Keen Utility Red Hook Composite Toe Boot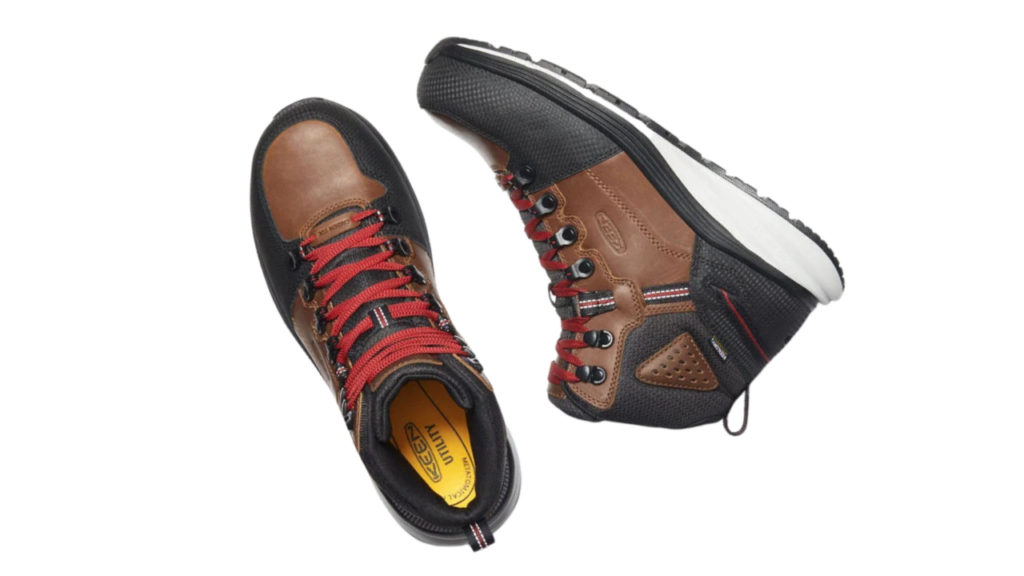 I did something silly a while back. I went into a multi-day build with untested work boots. Granted, I'm not that dumb, I packed my go-to work boots on this trip, but the first day I put on my Keen Utility Red Hook Composite Toe boots and basically never looked back. Break in time was immediate and the sneaker boots ruled supreme. Looking more like a hiking boot with a sneaker foot bed, these are my new every day work boots and even the ones I wear on little hikes with the family. The composite toe makes them light enough that hikes aren't labored, but they're definitely tough enough to wear on a job site or long hours in the shop.
Wear these with a pair of Darn Tough Mid-Weight, Full Cushion Boot socks!
Carhartt Force Cotton Short Sleeved Shirts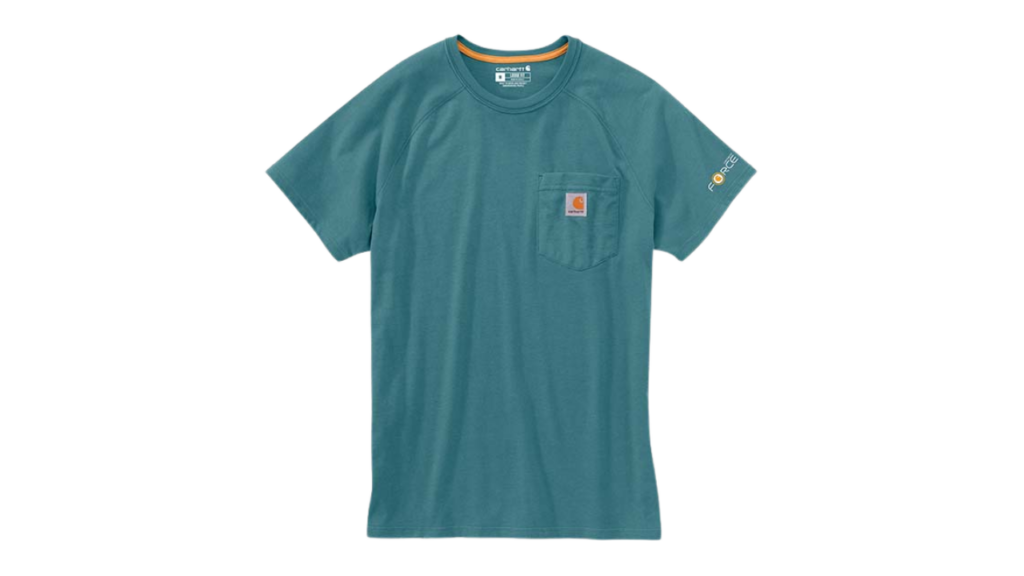 Did I mention the weird sizes Carhartt throws at us? Their T-shirts typically come in two sizes, loose fit (ginormous flowy , extra wide shirts) and relaxed fit (which is counter intuitively not as extra-wide). These shirts are made out of moisture wicking material and fit more like a traditional tee in that it clings like a t-shirt should. They come in a ton of colors, they're well priced and their perfect for wearing in the shop or on the job. I personally liked the Light Huron Heather blue.
While you're at it, have you picked up the newest Lazy Guy DIY Shop Tee with the updated logo? There's a ton of styles, colors and options now!
Just Cool Sh*t
For The Traveling Dad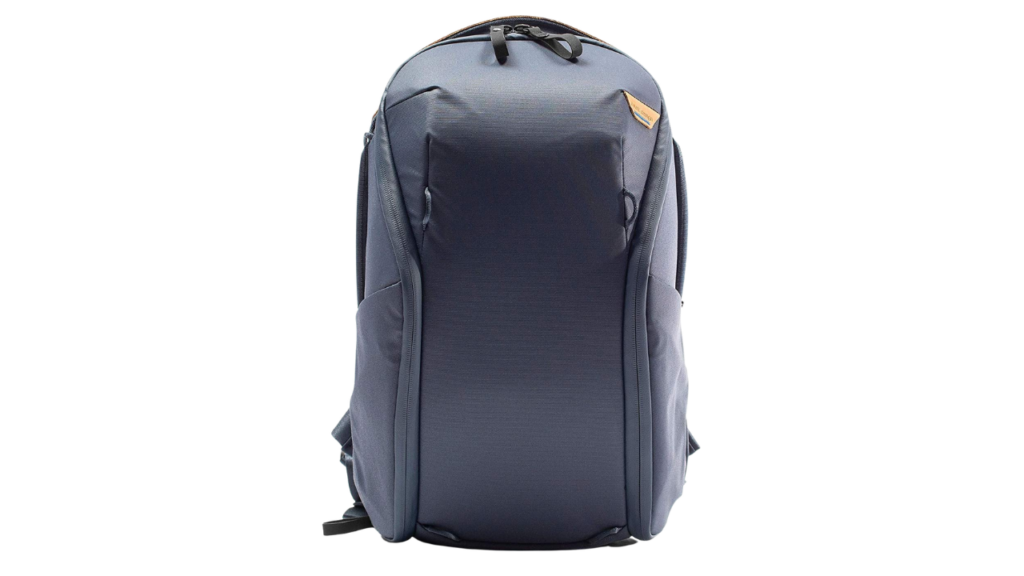 My buddy got me the Peak Designs Everyday Backpack for my 40th birthday and it was the travel splurge I never knew I wanted. It's got a sleek body, comfy straps and a million different pockets. With all the flying I do these days, it's my favorite carryon personal item I've had in years.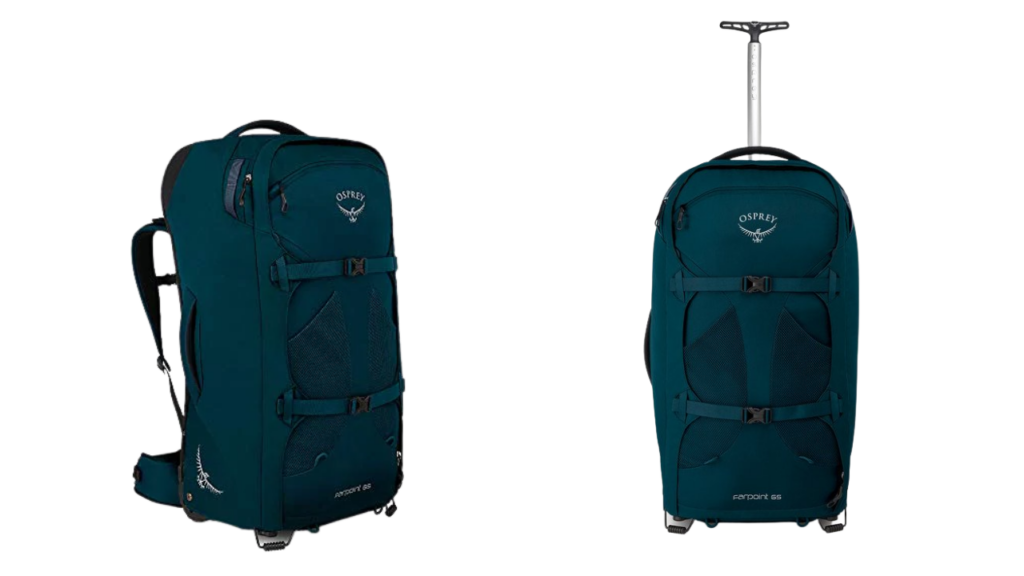 Which also leads me to my new favorite luggage. I picked up the Osprey Farpoint 65 Wheeled Luggage in teal at the start of travel season because I kept grabbing the wrong black suitcase on the luggage carousel. I wanted something rugged that would stand out and also could compress all the crap I bring with me. And oh yeah… it converts to a travel backpack!
For The Content Creator Dad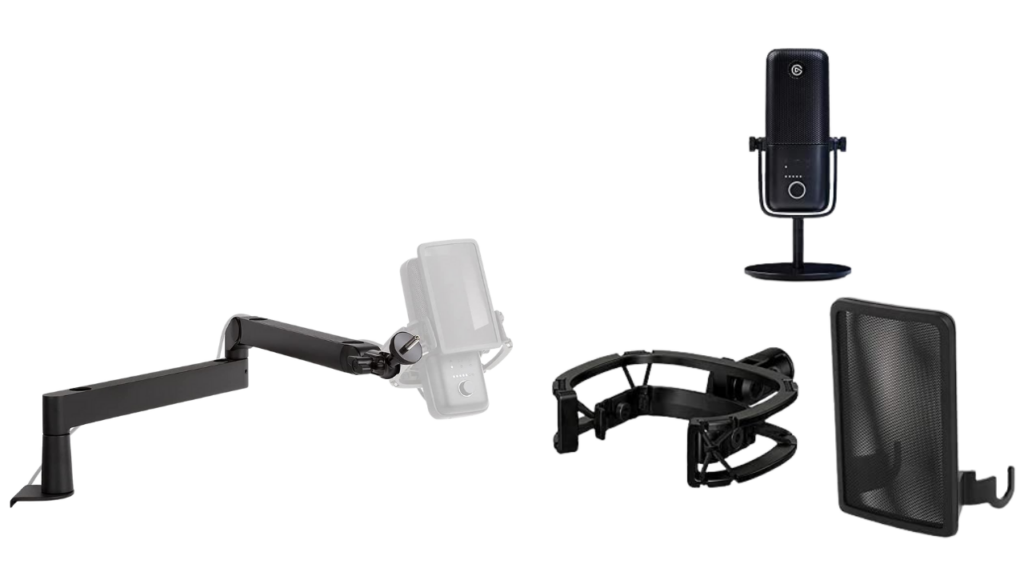 Because I'm apparently never finishing my desk build… I wanted to share the set up I picked up that is hands down a game changer for my voiceover game when creating YouTube videos. Yes… I'll start doing those again. The Elgato Wave:3 USB Microphone Kit with Desk Mounted Microphone Arm has been a favorite even if for my temporary dining room table office set up. The USB Mic is plug and play and the sound has been fantastic.
For The Grill Master Dad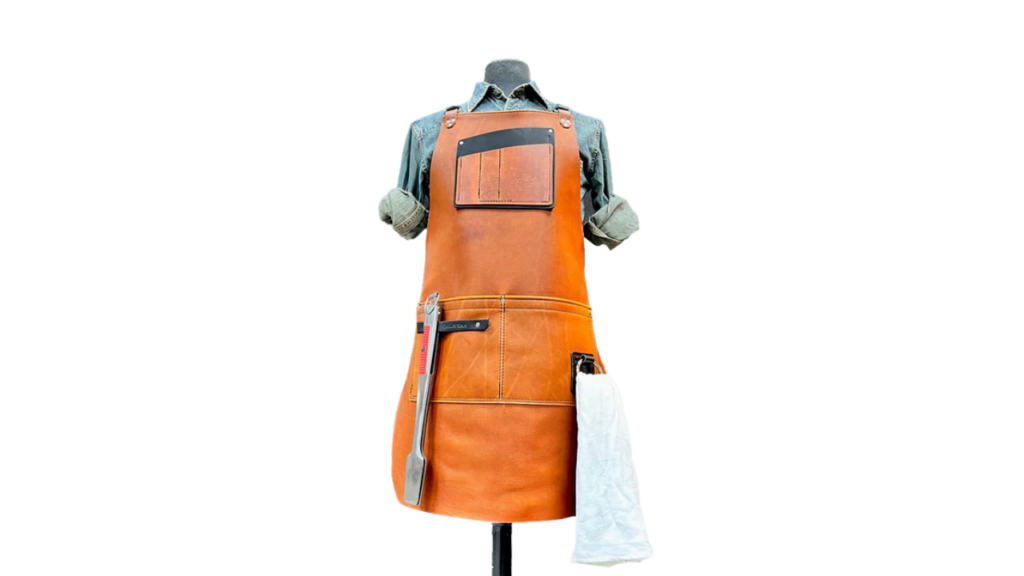 You know I love a Calavera Tool Work Apron, but if you want to go next level and show off your Apron outside of the shop, you should check out the Calavera Tool Grillmaster Special Apron! With the essentials you need to man the BBQ for your next cook out, the tobacco leather comes in Classic Brown or Hammer Swinging Black!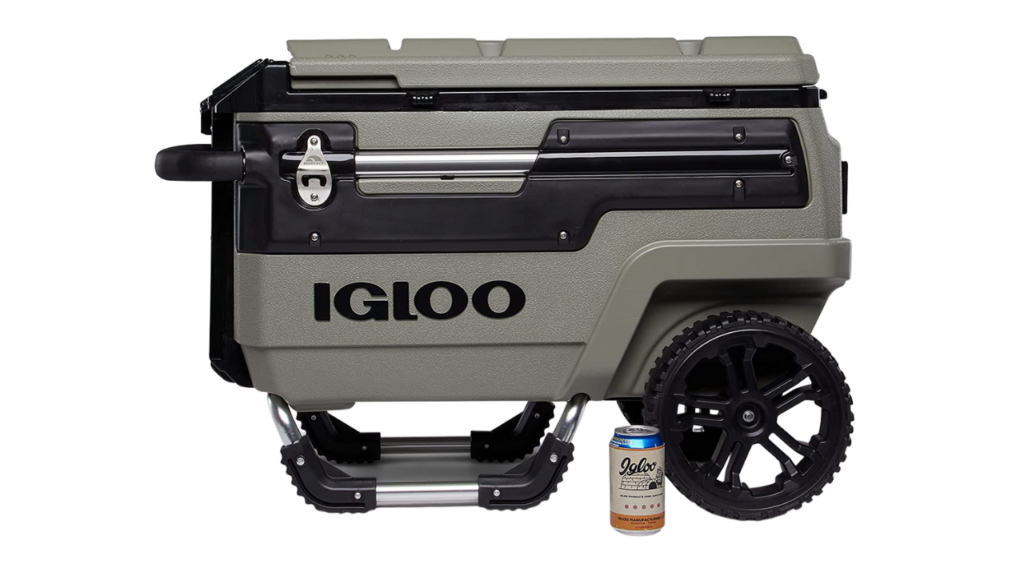 And just so your frosty beverages don't get too warm… I think I've found the ultimate cooler. The Igloo 70 qt Premium Trailmate might take the crown for off-road party cooler. It comes in a bunch of different colors, has a ton of storage, extension handles and even a spot to put your fishing poles with bringing your cold storage to the beach!
For The Dad With Kid Baggage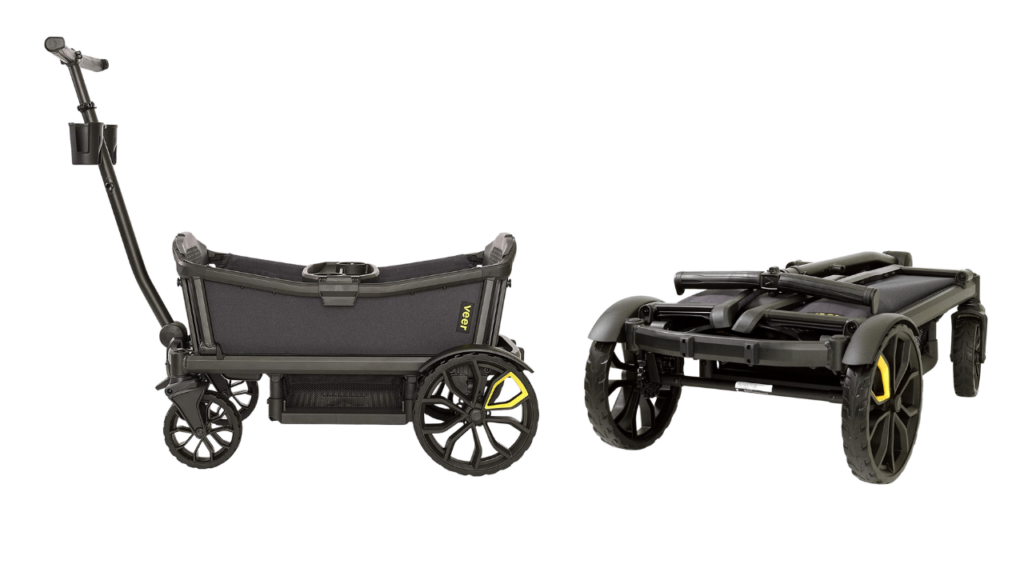 We've got 3 interns at this point. A seven year old, a 3 and a 1 year old. We've done the Bob Stroller thing and loved it. We expanded to the Double Bob with the second kid. However, for kid #3 I wanted something different and we picked up the VEER Stroller Wagon. I LOVE this thing. It comes with a ton of accessory options like cup holders, awnings and extended cargo space. It goes off-road anywhere and fits through doors where our double Bob did not. Also… it folds virtually flat. I love it. My wife hates it. You say potato, I say vodka. Every time we go out with this thing we get asked about it or hear people say how cool it is as we roll by. #streetcred
Yes. I am closing with a Stroller wagon. This is where I am in my life. I'd say come at me bro… but I'm too exhausted from my kids.
~Lazy Guy
Need more ideas? See what we picked for the 2021 Father's Day Gift Guide!