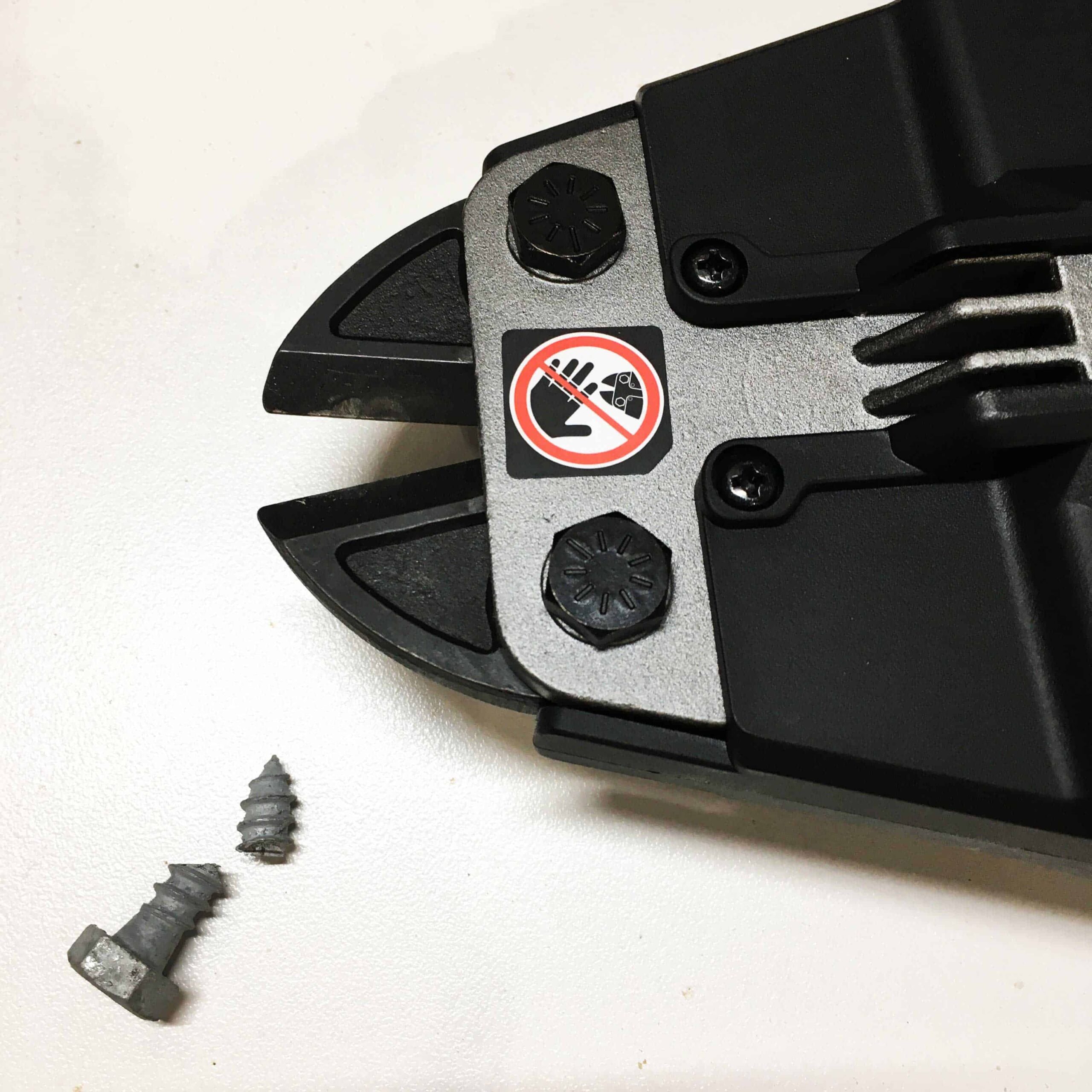 No, you read that title right.  Ryobi has been dabbling into a lot of different genres recently in their ever expanding One+ line.  From Cooling Coolers to Strut Vacuums, they've been exploring all areas.  This time, they're slapping their One+ 18v batteries into their Cordless Bolt Cutters.
*This post is part of The Home Depot Pro-Spective Tool Review Program.  Affiliate links have been included.
Cutting To The Chase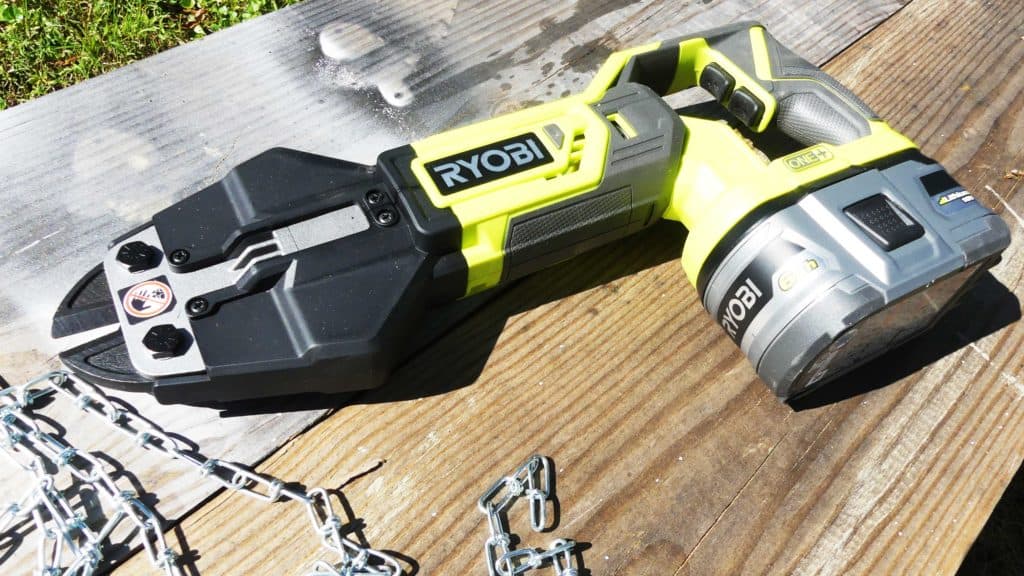 Alright… I'm going to be honest here.  When I first saw these coming in for review I immediately thought it would be fun to go out into the cover of night and steal all the bikes in the neighborhood.  Realizing all the heartbreak that would cause the children of Richmond, I opted I would be better off cutting the padlock off a neighbor's shed and go "shopping" for new yard equipment.
When I consulted with my legal team I was informed that even though my "real world application" would make for great content… it was also illegal.  B&E and theft to be exact.  This probably isn't what Ryobi and Home Depot had in mind for this review.  Ha!
Why Cordless Bolt Cutters?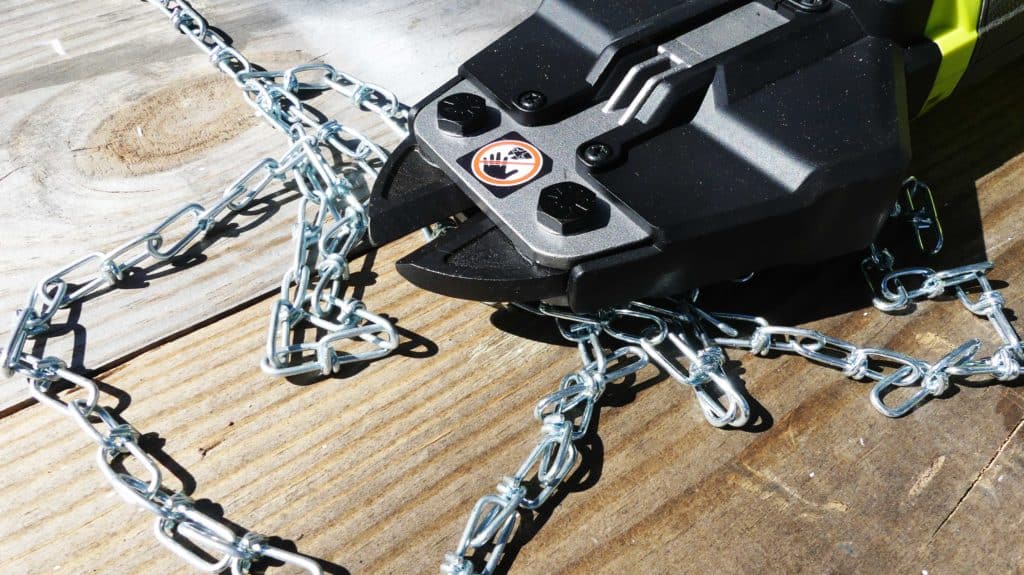 So if we aren't breaking the law, where would we use a Cordless Bolt Cutter?  Chains, bolts, wire shelving and fences immediately come to mind.  If you've ever built a custom closet before with wire racks you'll know exactly where these will come into play.
With a 4.0 Ah High Capacity battery, you're looking at around 200 cuts per charge.  With the new Ryobi One+ 6.0 Ah High Capacity Battery we used for testing (if my math is correct…) you're looking at around 300 cuts per charge.  I'm not sure when I would need to make 300 cuts… ever, but it's nice to know that the option is there.
Cutting Capacity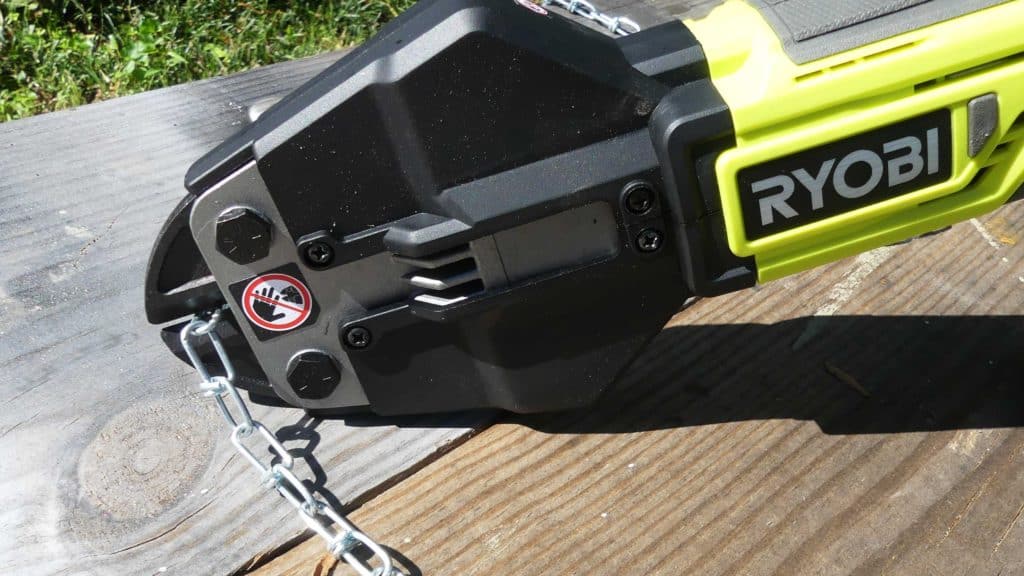 Other than avoiding a life of crime, one of the reasons I kept away from popping padlocks is the cutting capacity for the Ryobi Bolt Cutters is 3/8″ max.  That's plenty of cutting capacity for most jobs and I took it right up to the brink by cutting a 3/8″ galvanized lag bolt just for fun.  Will it cut?  It sure did.  However, depending on the type of metal, that feat might not have been as easy.
I tried to cut a little bit of everything from chain to even screws and nails and ultimately the Ryobi won out.  One of the surprisingly tougher challenges was with smaller chain, the first few tries I could not make it cut.  But after consulting with the manual, I used a 1/2″ wrench to adjust the blade alignment and I was back in business.
Do The Bolt Cutters Make The Cut?
With the ability to cut metal with a simple pull of the trigger, yes, these Ryobi Cordless Bolt Cutters make the grade, but then again, this is a highly specialized tool.  If I was in a profession where I was making multiple cuts per project or constantly needing a cord free tool for installs then they are a great fit.  For me personally, it's not a tool I'd need to rush out and get.  Much like my spindle sander, it's not a tool I use often, but when I need it, it knocks the task out of the park.
The Ryobi 18v One+ Cordless Bolt Cutters are available now at The Home Depot
~Lazy Guy
Want to see more reviews of Ryobi tools?  Check out the Ryobi Tool Review Feed!
*This post has been sponsored by The Home Depot Pro-Spective Review Program.  I have been compensated for my time and provided with product in exchange for my opinion.  My opinion is my own.