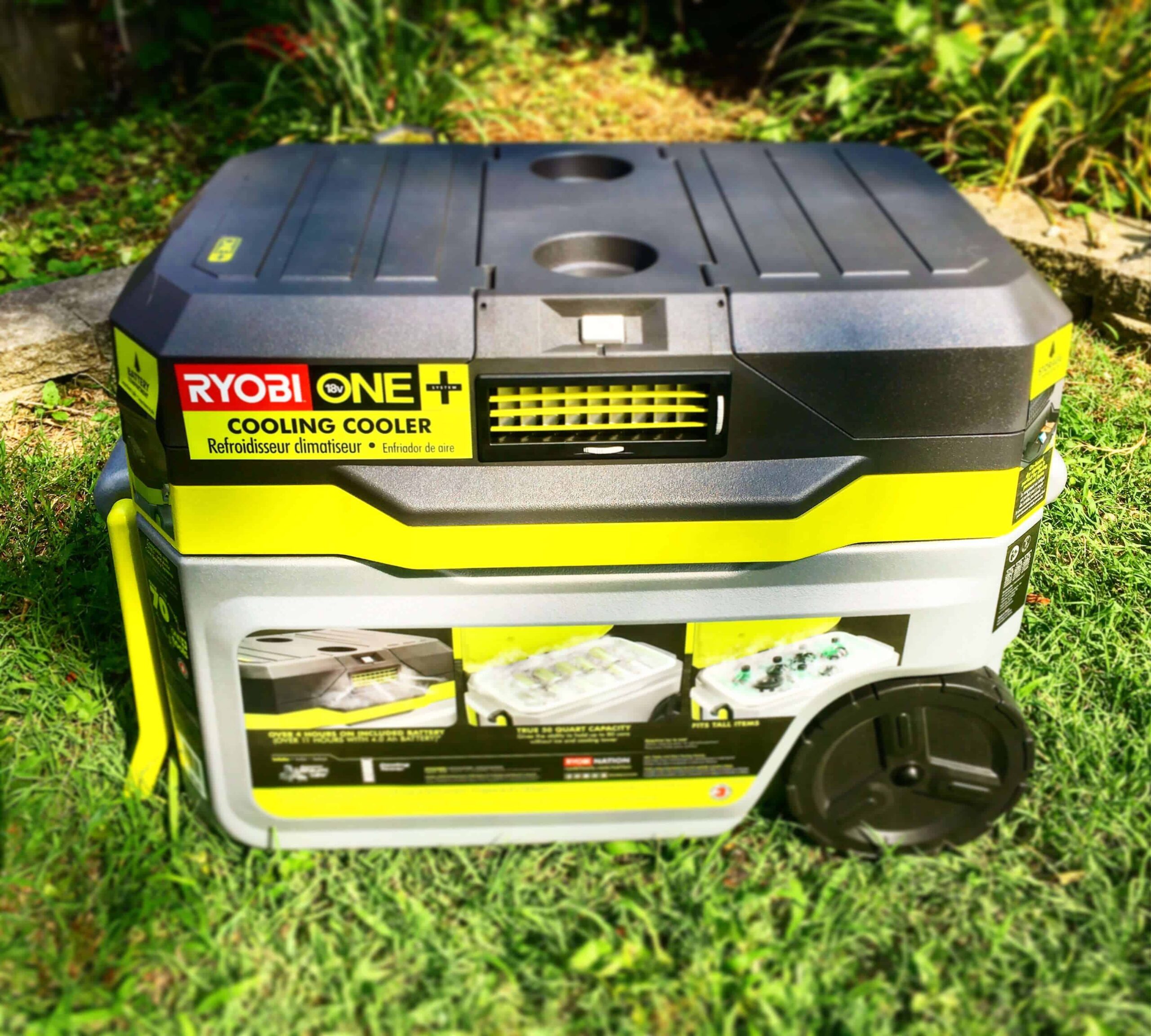 What has two wheels, cup holders, onboard storage, a large cooler and oh yeah, an AC like unit on top?  If you said an old man Honda Goldwing motorcycle you'd be correct, but far more useful and not requiring a license is the Ryobi One+ 18v Cooling Cooler.   Believe me when I say, it doesn't get any Cooler than this (*BEST DAD JOKE OF THE YEAR nominee!)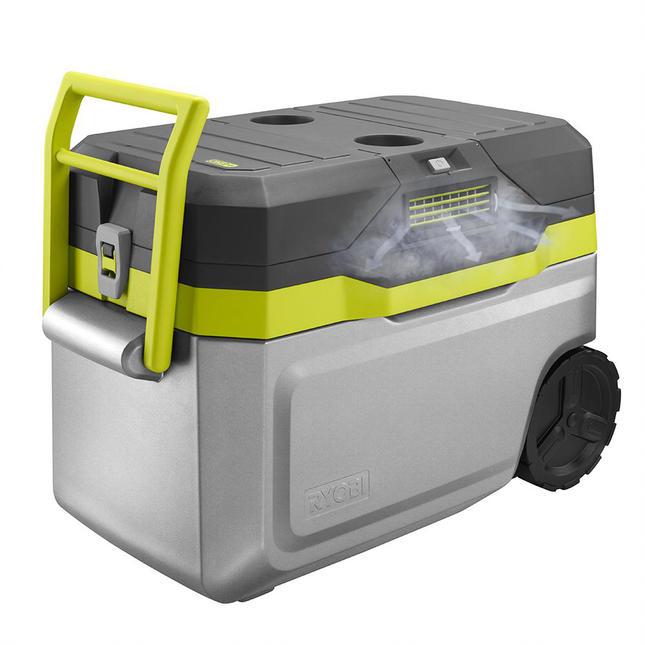 This is absolutely a double threat.  It's a cooler… with an Air Conditioner on top, well swamp cooler AC Like unit.  You read that right.  It comes with an 18v battery (and charger), holds up to 50 quarts and then still pushes cold air out into the world for about 4 hours with the standard battery.  This is perfect for tailgate parties, cooling off at the game or better yet, keeping your tent cool while camping on a hot night.   Me?  I'm going to use it in my shop to drop a few degrees when the thermometer starts boiling.  Check out my full review below and how this modern marvel truly works:
---
This is a truly unique product that you would not expect to find from a tool manufacturer (or anyone else at this point), but guess what?  They came out swinging and brought us something fun and functional.
The Ryobi One+ 18v Cooling Cooler is available now exclusively at The Home Depot for $199.
Want to check out more Ryobi One+ reviews?  Check out the Ryobi Review Feed!
~Lazy Guy