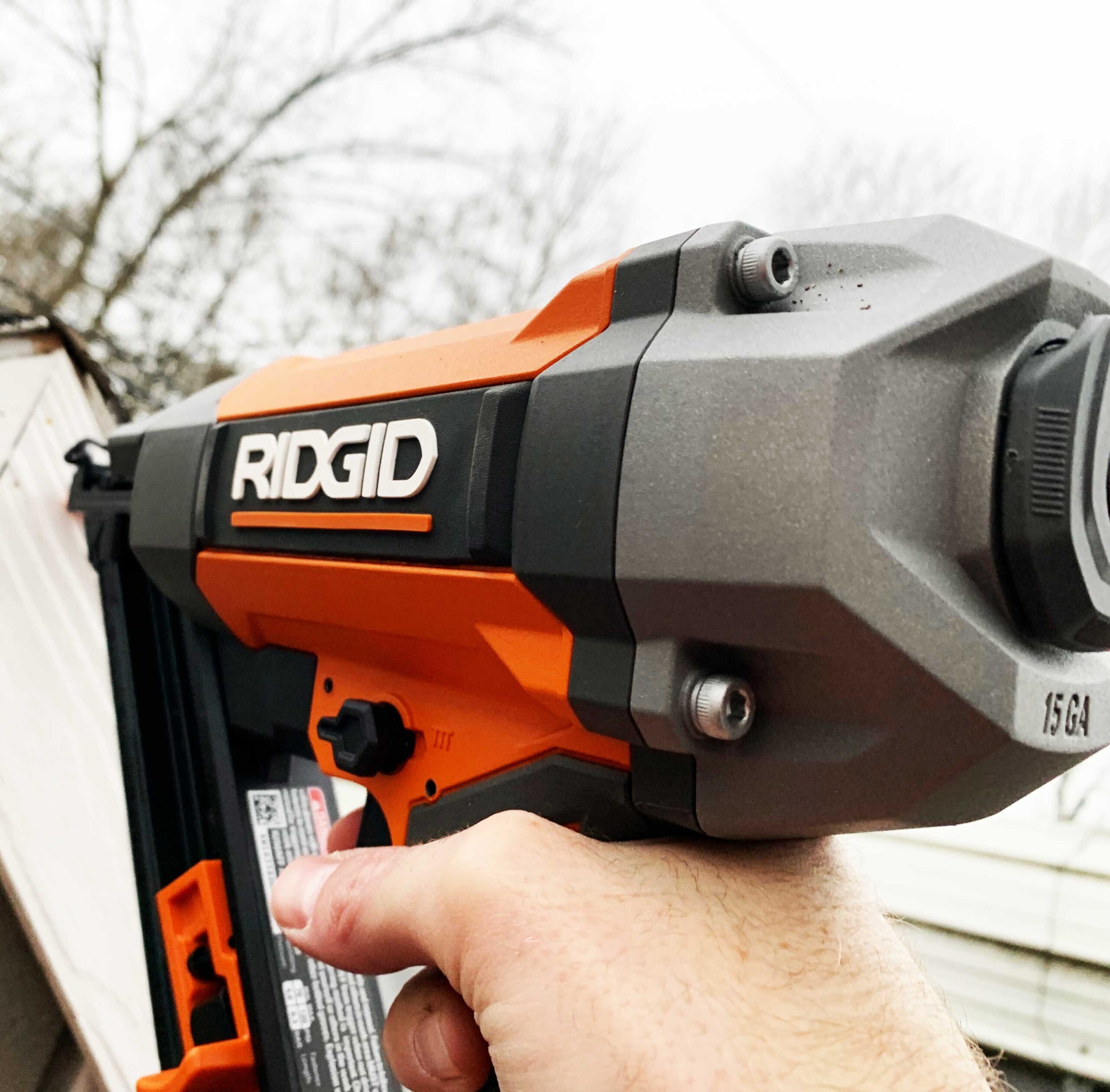 One of my earliest tool purchases was a pancake Air Compressor that came with a three nail gun kit. Although I've phased out my hose fed nail guns for pneumatic nailers I still keep the little Air Compressor around just in case. But will this new RIDGID Quiet Air Compressor replace it?
Portable Air Compressor*
Let's address the elephant in the room first. This is called a "portable" Air Compressor but let's be honest, at 61 lbs. it weighs more than both of my kids combined. The offset handle on top does little to make this less cumbersome to haul around. With my RIDGID Thickness planer coming in at just under 80 lbs. and the Jointer at 208 lbs… I guess this is "more" portable.
Then when you search your local Home Depot, you can also very quickly find a 6 Gal Pancake Compressor for half the price or even the battery powered 18v Compressor for a portion of the cost. So how do you justify the purchase?
Know Your Air Compressor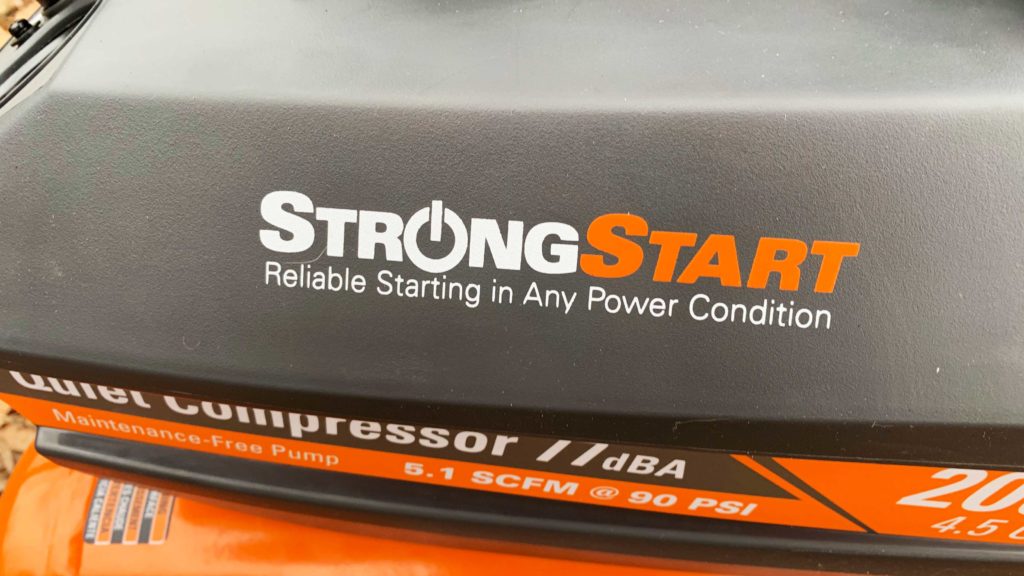 It's easy to assume you're paying extra because it has a "quieter" motor, but that's not where this Air Compressor fits in the catalog. This isn't a new look DIY'er tool. This is a job site tough compressor that keeps up with the demands of someone that is performing roofing or framing jobs. Those other compressors are for Trim Nailers. Not the same.
Okay, I sort of misdirected you, but it's easy to see how someone could easily miss the point when making an Air Compressor purchase. When you're comparing Apples to Apples or Pro grade Compressors to Pro grade Compressors, this RIDGID model absolutely impresses.
Just The Facts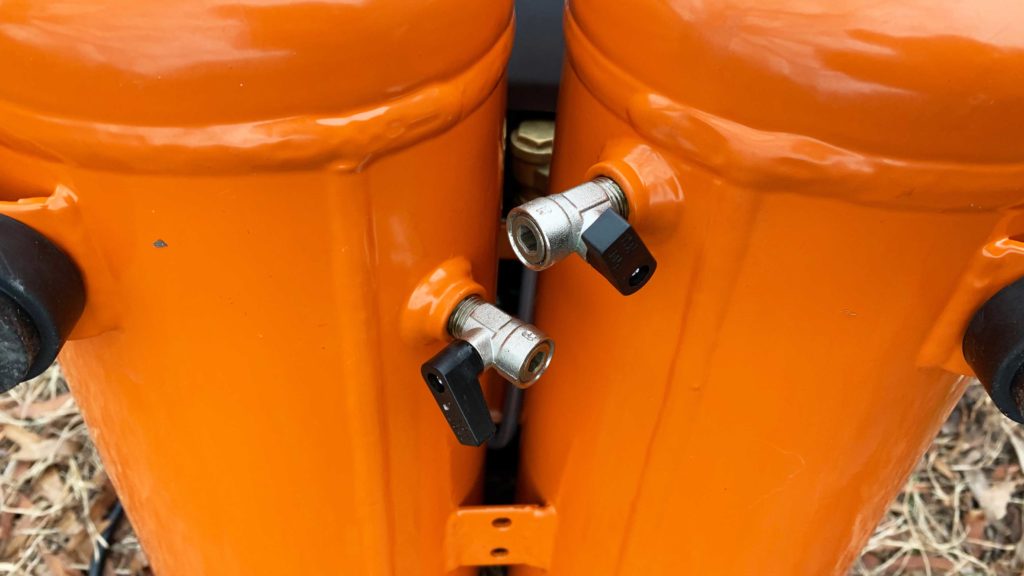 The RIDGID Quiet Air Compressor is in fact quieter than any previous model I've used in the past. If you've ever had your compressor kick on while in the middle of an unrelated project you'll understand why that makes a difference. It's 75% quieter than the leading competitor.
It also is more portable. RIDGID says it's more compact than the leading competition. When you start comparing models, the frame is smaller and weighs around 10 lbs. less than anything I've found.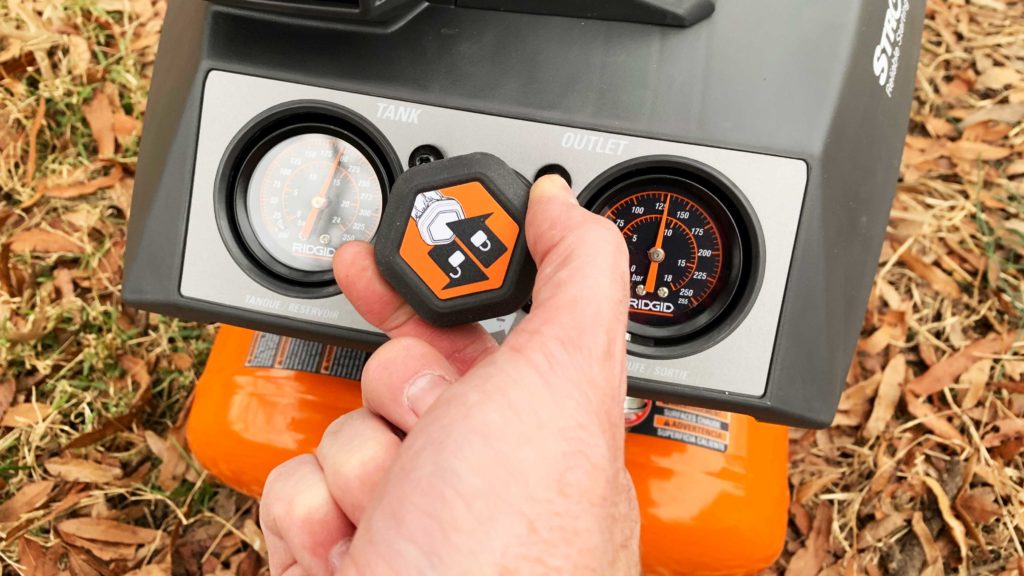 There are two universal push-to-connect couplers with 200 psi and 5.1 SCFM at 90 psi. So what does that mean? You can have two people in your crew using nailers at the same time and still have this keep the pressure up.
Speaking Of Nail Guns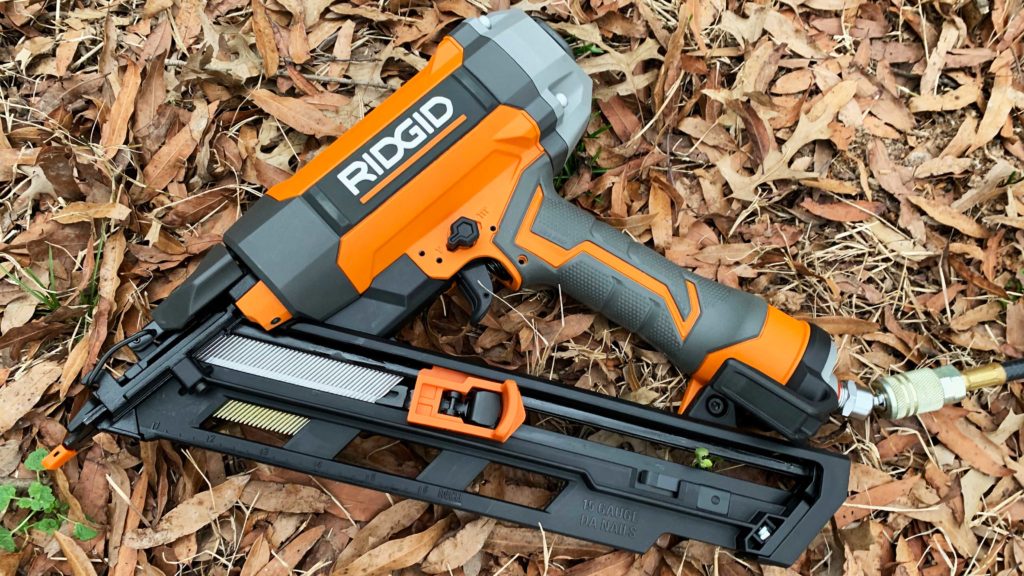 Home Depot also tossed in the RIDGID 15 Gauge 2-1/2″ Finish Nailer for this review, but this Air Compressor won't even be phased by this gun. You can dual wield a pair of the RIDGID 15 Degree Coil Roofing Nailer (though that's not safe) and it would be fine.
This 15 gauge is a great midsize finish nailer that's perfect for carpentry. While a 16 gauge is more common, those nails also have rectangular heads and the firing angle is limiting. 15 gauge nails have round heads and are angled which let you get into tighter spaces for more detail work.
The Clean Drive Technology is a major upgrade from the previous models. I've yet to hit a misfire, but if I did, there's a tool free jam clearing door that makes removal a breeze.
The Final Verdict
If you know your Air Compressors and the accessories that you're going to use with it, this is actually a great upgrade to the industry standard. You get a smaller and quieter model that will hold up to the competition.
This model does not come with a hose which actually bothered me at first. However, if I'm working on a roof I don't want a 25′ hose or if I'm framing a house I don't want a 100′ hose. So it makes sense that I'd pick up a hose for exactly what I needed this rig for.
~Lazy Guy
Love Team Orange RIDGID Tools? Check out these other great RIDGID reviews!
This post has been sponsored by The Home Depot as part of the Pro-Spective Tool Review Program. I have been provided with tools and compensated for my time in exchange for my honest review. My review is my own.