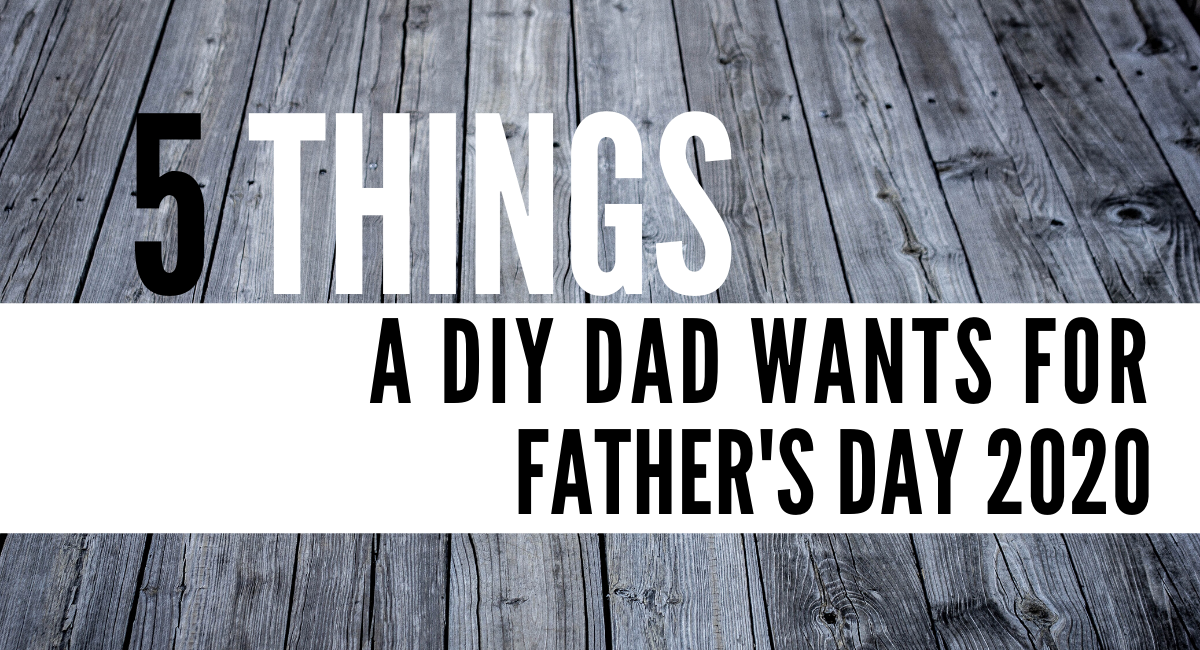 I know, I know. I missed the boat on Mother's Day gift ideas and that's only because quarantine brain got the best of me. But what you need now is 5 Things A DIY Dad wants for Father's Day right? And you want it now don't you Varuca? Affiliate links to follow.
Gifts For The Content Creator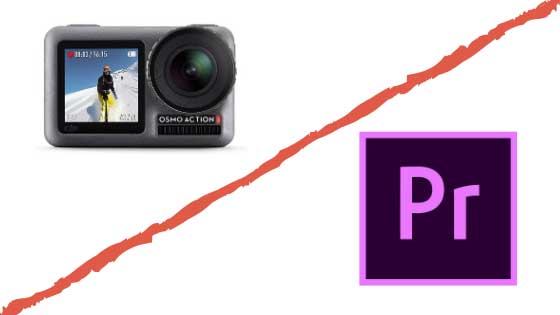 Chances are that if dad is a content creator he's got some big dollars tied up in equipment. It's not a cheap aspect of the whole online maker movement, but it is a necessity. Help him out with one of these gifts!
4k Action Camera
What sets content creators apart in great B-Roll footage. You know those random cut scenes that show up close action. The problem is that they often put your expensive camera right in the "danger zone" right Kenny Loggins? A good Action Cam like the GoPro HERO 8 Black ($299) or the DJI Osmo Action ($259) have an appetite for destruction. As they should, they're built for first person filming of extreme sports. What sets these two apart is the full color screen for playback and 4k recording at 60fps (which is better than most mirrorless or DSLR cameras).
Adobe Premiere Pro Subscription
Whether you're for Mac or PC, one of the best editing software suites for video is Adobe Premiere Pro. I've used iMovie and Power-Director, but now that I'm on Premiere Pro I'm never going back. It's not cheap. A year long subscription for Premiere Pro runs $239 for the year or you can go month to month for $21 a pop.
Gifts For When Space Is Tight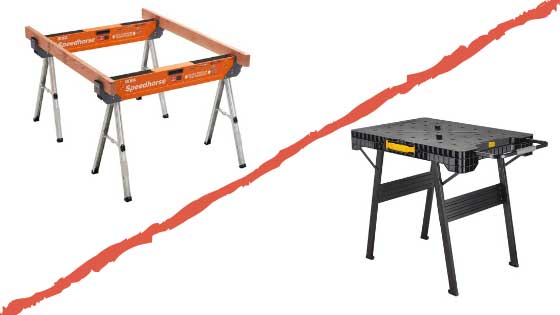 There are two products I've reviewed this year that have been game changers for my tiny workspace. Both are collapsible work surfaces that store away neatly and easily set up in the yard outside my shop. They're the perfect gift for the dad who is short on space but big on projects.
Bora Portamate SpeedHorses
Easily the toughest Sawhorses on the market. These one-hand-to-open sawhorses can hold up to 1500 lbs. between the pair. I'm not going to lie… for the Playhouse build I stored closer to 2,000 lbs. of lumber on them with no issues. They come with a bunch of bells and whistles that you can read about in my full review!
Bora Portamate SpeedHorses (2) are currently available for $139.00
DeWALT 33″ Folding Workbench
At first glance I was skeptical of the all plastic worktop on the DeWALT folding workbench. But with the push of a button and a pull of a handle, these fold out to a sturdy work surface. The slots are great for clamping and the bench itself, holds up to 1,000 lbs. I've found myself using a pair of these a lot for setting up my miter saw and compact table saw for outdoor projects.
DeWALT 33″ Folding Workbench is currently available for $87.88
Gifts For When He Screws Up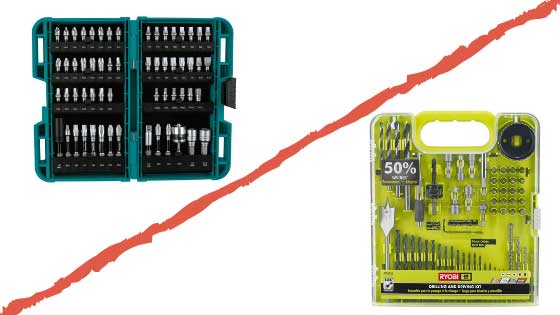 Okay, maybe it's for screwing up, screwing down or drilling and driving. A good kit of Drilling and Driving Bits is one of those things he's either lost all the pieces to or just never took the time to buy. It's not a flashy gift, but it's a useful one.
Ryobi Drill & Driving Kits for the DIY'er
Ryobi Tools are a staple for the DIY community with their budget friendly tools that deliver plenty of power and reliability. Which means they know what you need when it comes to Drilling & Driving kits. The touch-them-all 70 Piece Kit is impact rated and has attachments of varying lengths for drilling and socket driving for only $13! The 40 Piece Kit scales back on the repeats but at the same price… Meanwhile, the 60 Piece Multi-Material Kit includes drill bits, a hole saw and a spade bit for for $22.
Makita XPS Drill & Driving Kits for the Pro
One of the newest entries into the Driving Kit world, the XPS Series was just released this year by Makita. They boast lasting 90x longer than their standard bits. The 60 Piece Kit lists for about $29, while the 45 Piece Kit lists for $25. I'd also recommend an extra 15 piece set of the Philips #2 Power Bits for $14.
Gifts For Hands On Tools
Hand tools are personal. They're sometimes a status symbol and sometimes they're a tool you can hand down for generations. I say make that heritage gifted tool something unique and fun.
Hardcore Hammer Color Finish Series
One of my favorite hammers I've tested comes from HARDCORE Hammers with its unique striking surface and of course it's USA Made. Well the guys from HARDCORE have come out with a Color Finish Series of their hammers, hatchets and axes in Green, Purple or Orange that are a perfect special gift for dad. I picked up the Smooth Face Burnt Orange Edition Hammer a few weeks ago for $59 and I still reach for it over the $300 Stiletto. That's saying something.
Knew Concepts Fret or Coping Saw
If your dad is coping with poorly cut dovetails (see what I did there?) then maybe it starts with his saw? Knew Concepts Fret and Coping Saws come in a variety of sizes and prices from $74 to $230 depending on the model. It's a major upgrade from the ten buck cheapy dad already has and it's worth every penny. With a unique blade holder, the Knew Concepts saws are a woodworker's dream.
Gifts That Will Make Him Cooler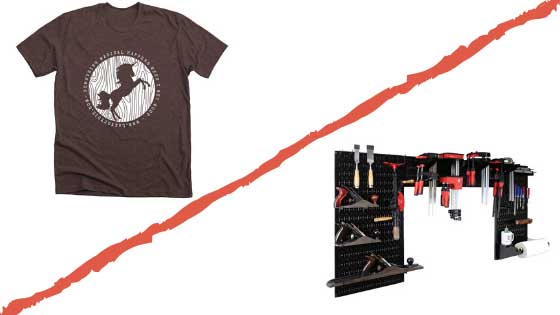 When your dad needs a little street cred, then you might want to pick him up some of this Lazy Guy DIY branded gear. There's no guarantee it makes him instantly cooler… but an independent study showed it raises your overall coolness 60% of the time… every time.
Lazy Guy DIY Shop Tees
From the Unicorn "Something Magical Happens When I Get Wood" tees to original logo shirts or even the "Size Doesn't Matter" Tiny workshop tees… the Lazy Guy DIY swag shop (shameless plug) has an awesome collection of gear. From tees, to tanks to hoodies… check out the full collection!
Wall Control Lazy Guy DIY Kit
After working with my friends at Wall Control Premium Metal Pegboards for a few years, we decided it was time for a Woodworker's kit. So we teamed up and created this Woodworker's kit that holds everything from clamps, to power tools to hand planes! If you head to the Wall Control website I've got a promo code running for 15% of with the code "LazyGuyDIY15".
Like The 5 Things Segment? Check out the "5 Things" Feed for more quick hits from Lazy Guy DIY!