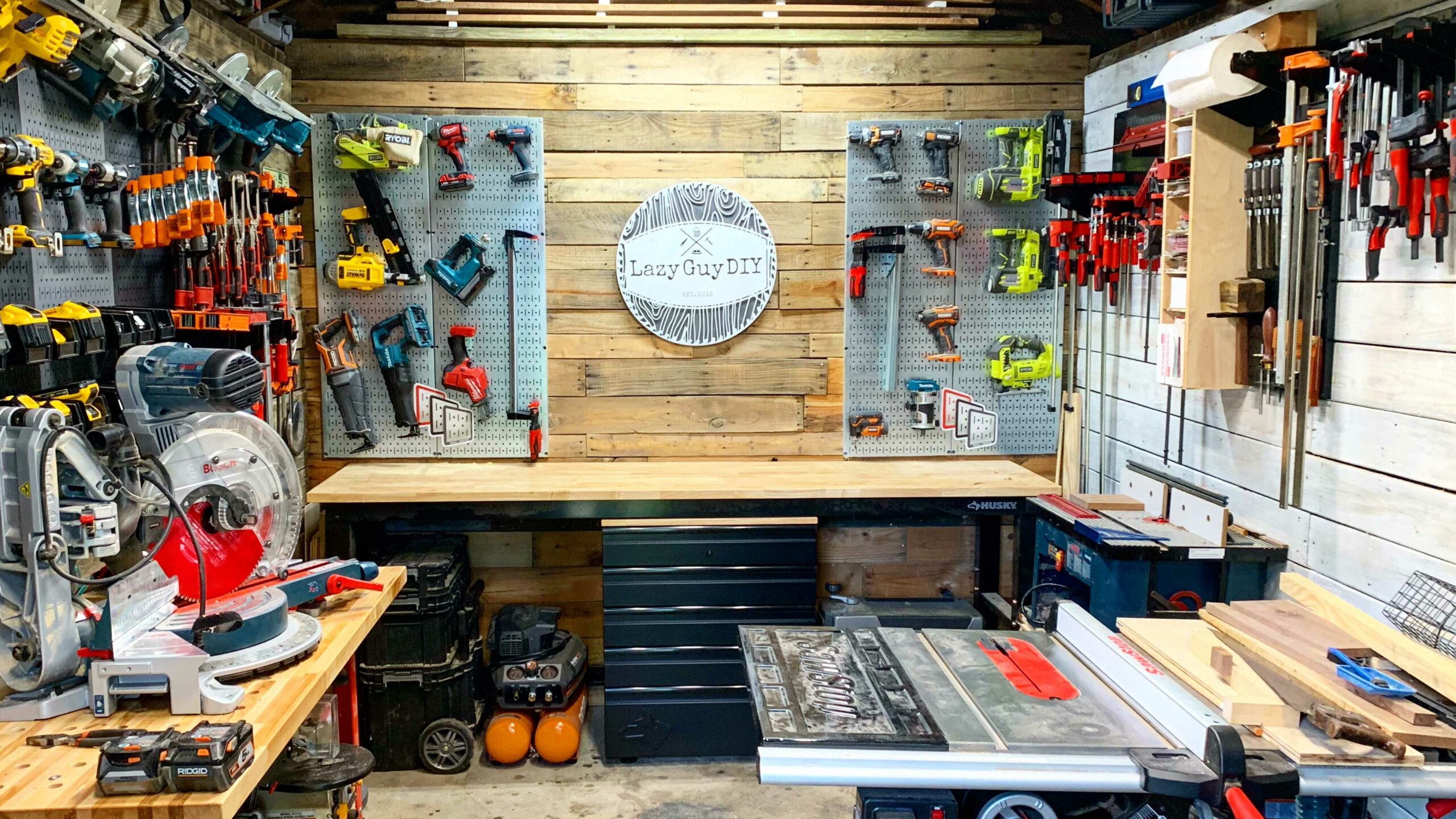 You wouldn't know it by asking my wife, but I'm a sucker for being organized. Well, that is in my shop. At home I just make piles of stuff… Efficiency is king in a Work Space when you have limited shop time. Which means I need to know where my stuff is and I need room to work with it. Which is where Husky Tools have come in recently.
*This post is sponsored and part of The Home Depot Pro-Spective tool review. Check out the full list of reviews! Affiliate links to follow.
Workbench Upgrade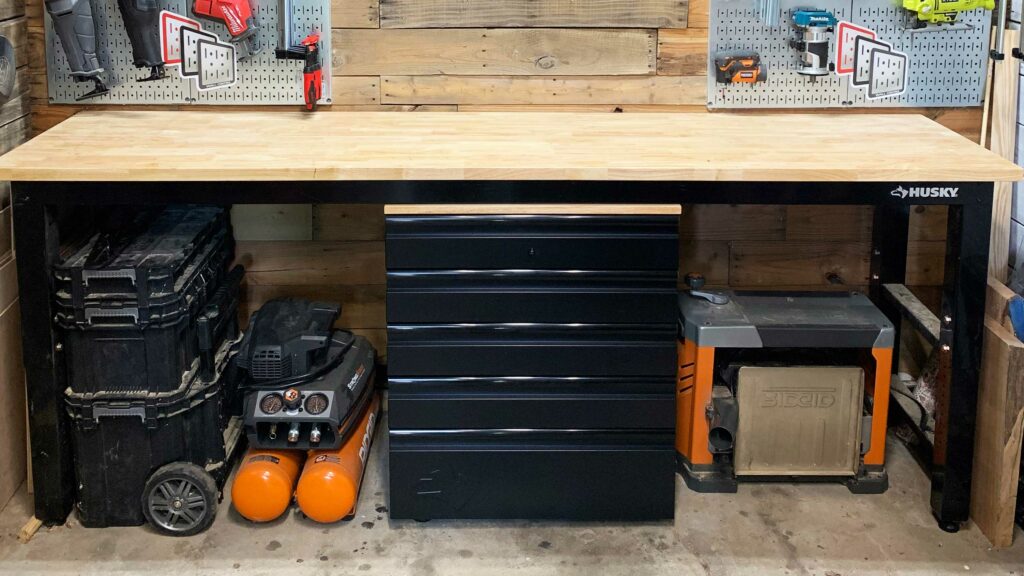 If you're familiar with my channel then you know I've got the walls of my shop covered with Wall Control Pegboards for my tool storage. With the wall space reserved, that opens up my floor space for something to work on. Of course I could build a workbench, but rather than fighting that procrastination battle for months, I instead picked up a Husky 8 foot Wood Top Workbench. My shop is only 10 feet wide (more like 9 on the inside) so this bench works perfectly on my back wall.
If you're not already tired of hearing it, I'm a tall glass of water as well, so my workbenches need to be taller than the average bear's. With the option to adjust from 28″ tall to 42″ you should be able to find a height that's perfect for you. The top is very solid and the steel legs make this sucker bomb proof (or at least able to support 3,000 lbs.). If the 8 foot version is too big, check out the Husky 6 Foot Workbench instead. You won't be sorry!
Look Out Below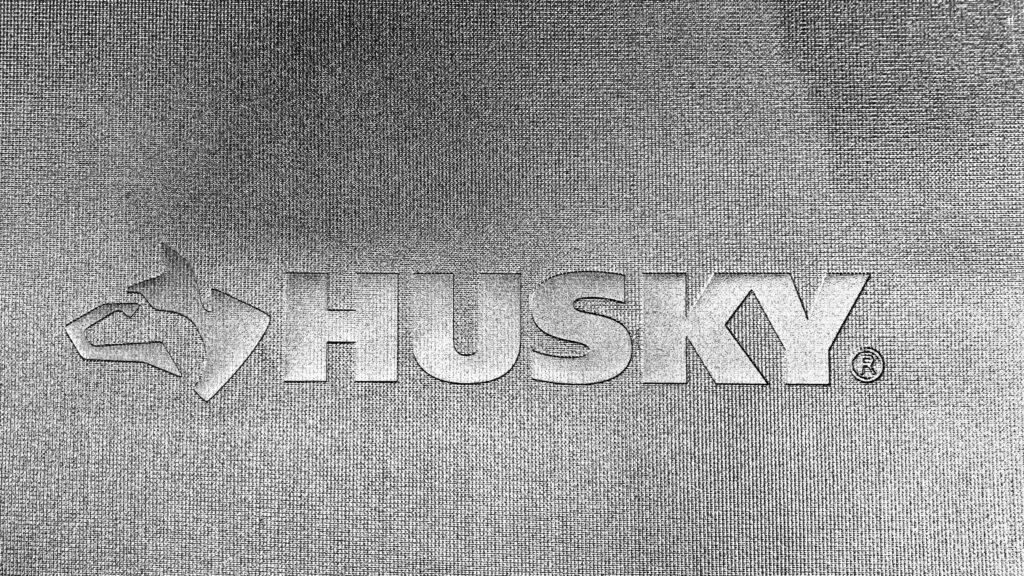 The benefit of adjusting the height of my workbench is that is also allows me to pair (a pair of) Husky Heavy Duty Steel Base Cabinets. They come with a textured matte black surface that goes perfectly with the Husky 52″ Rolling Tool Chest I reviewed a few years ago. If you look at that… please don't judge the state of the old shop. Ha!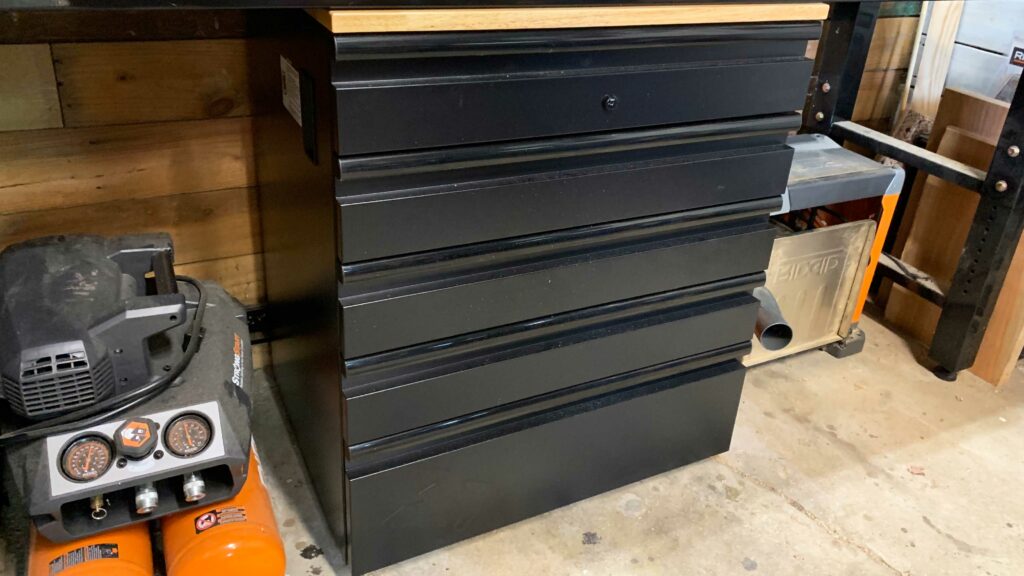 At 36″ tall, they'll slide right under the Husky Workbench above. Or if you want these cabinets mobile, you can add the Husky Caster Kit that brings the height up to 38″.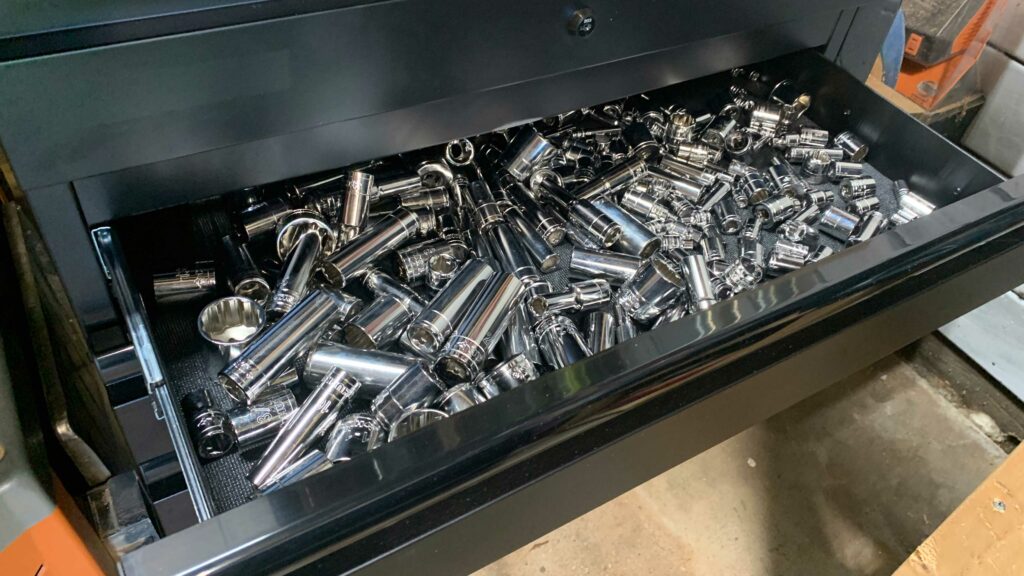 Each drawer is battle tested and holds up to 120 lbs. each so it's actually a perfect place to store my Husky 200 piece Master Socket Set and 18 Piece Wrench Set or the little Husky 3/8″ Stubby Ratchet I used for assembly. You'd be surprised at how I've had drawer bottoms bust out or track fall off when I load up a drawer or sockets and wrenches in a knockoff brand. And if I managed to overload these…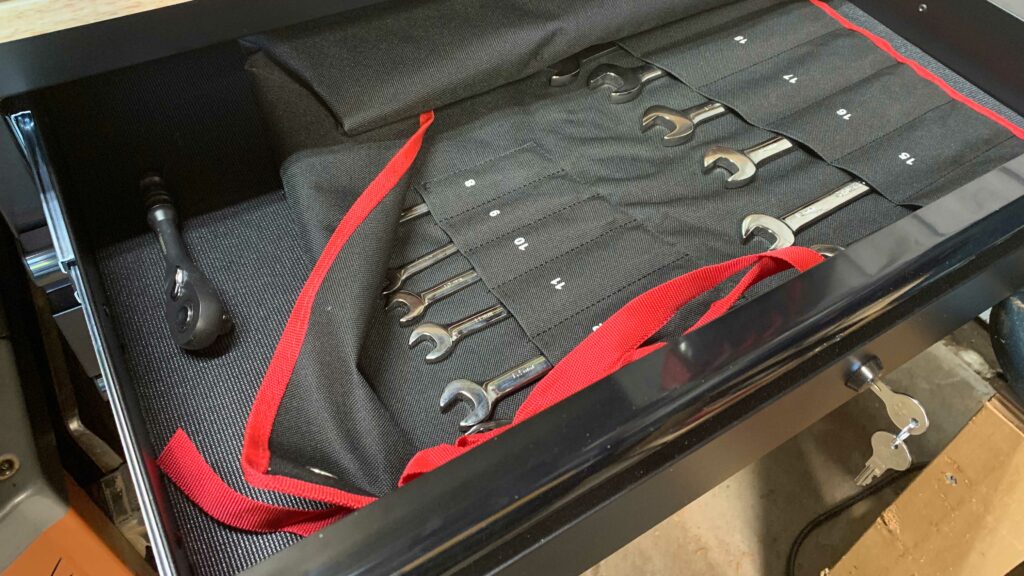 There's the Husky Lifetime Warranty that will cover the damage. The wood top on the other hand (as well as the workbench) is covered for up to one year.
~ Lazy Guy
Can't get enough posts about storage? Check out these ideas I've reviewed and tried on my site!
*This post was sponsored by The Home Depot Pro-Spective Tool Reivew Program. I have been provided with product and compensated for my time for an honest review of these products. My opinion is my own.