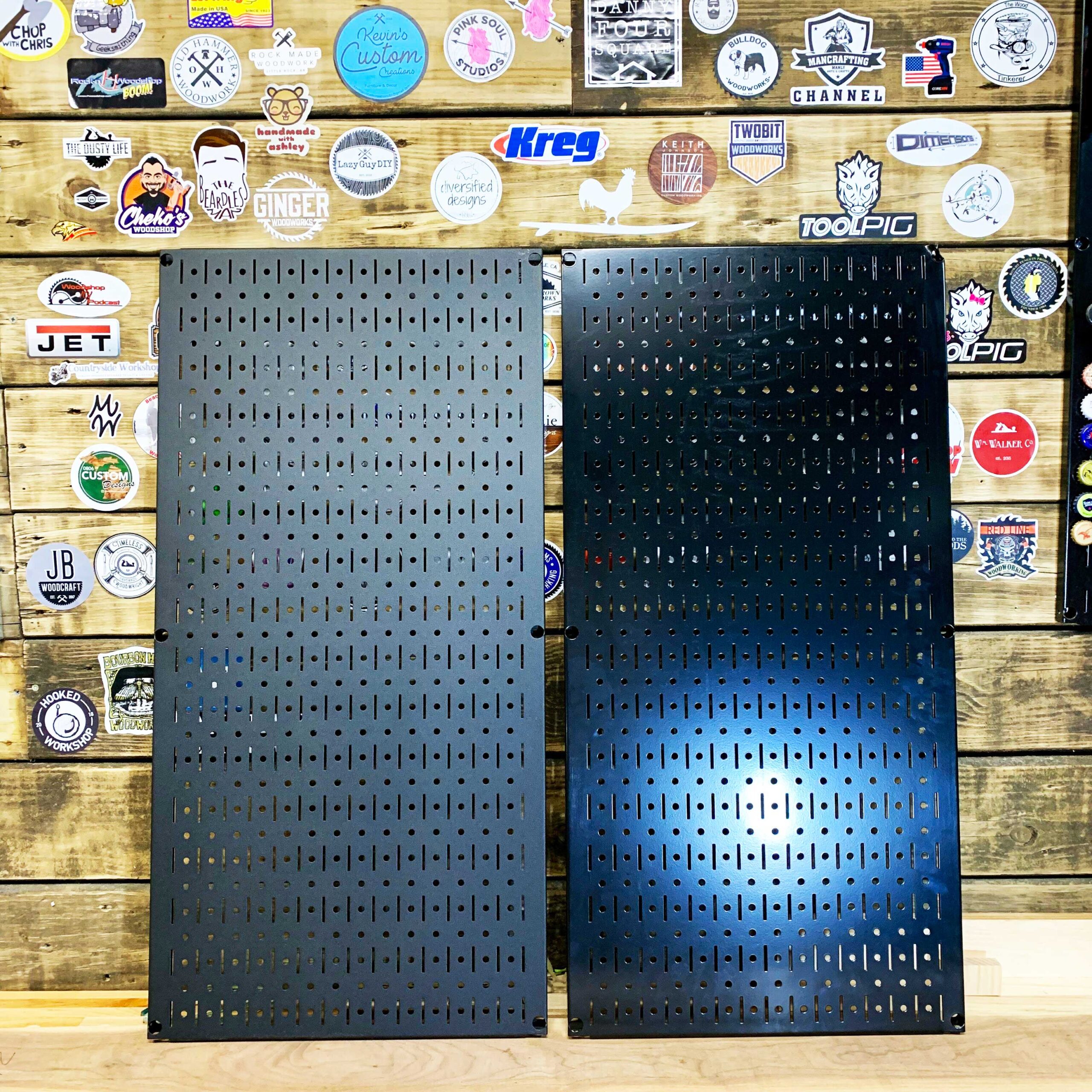 I'm a sucker for great storage solutions when it comes to keeping my workshop organized. That's why I've always loved working with my friends from Wall Control that make premium metal pegboards. My shop is tight on space but high on efficiency and organization with them. There's a slight problem though when it comes to my Wall Control pegboards and content creation though… but the new Wall Control Signature Series matte pegboards kick that issue to the curb!
This post is sponsored by Wall Control.
Wall Control For Content Creators
The powder coating paint used on the Signature Series pegboards is the same used on the chassis of ATV's. So it has a slight texture to it, a matte finish and is scratch resistant. So not only does it look cool… it doesn't reflect lights like the original boards. Why does that matter? If you're a content creator and you're filming anything in your work space, you'll know that reflections can really hinder your photos or video.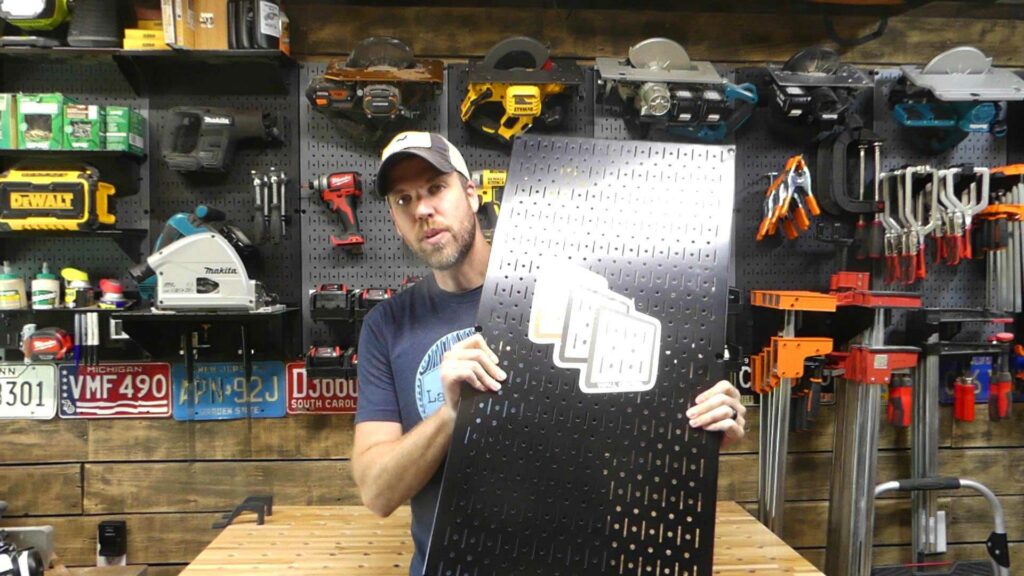 That's not to say there's anything wrong with the original Wall Control Pegboards. They are still the same great 20 gauge steel awesomeness like the set up I used for Woodworking Clamps and Power Tool Battery Storage or on ALL of the other walls in my shop! But if the boards are going to be on camera constantly… it's worth the upgrade!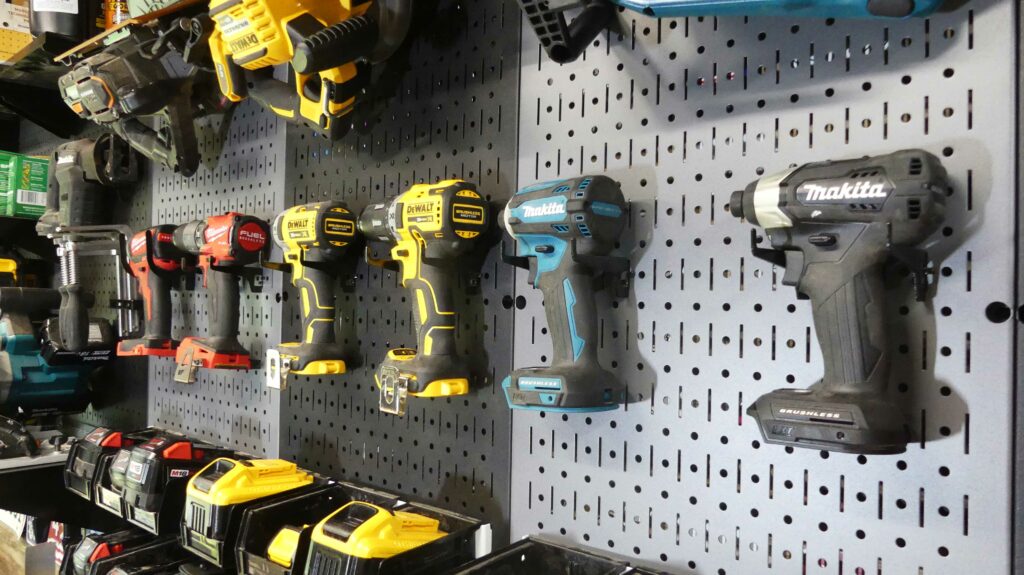 How About A Discount Code?
If you're going to order these awesome matte pegboards from the Signature Series or just get the original pegboard set up… how about a discount code? We're running a promo with the code "LazyGuyDIY" right now if you use this at check out!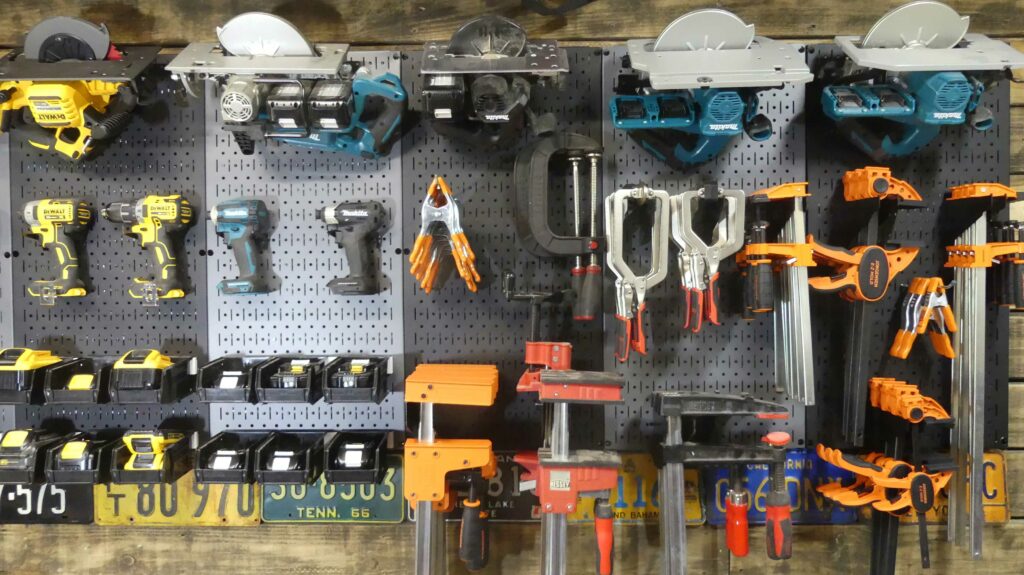 Stay tuned for another Wall Control update coming soon… The official Lazy Guy DIY Woodworking Kit releases soon!