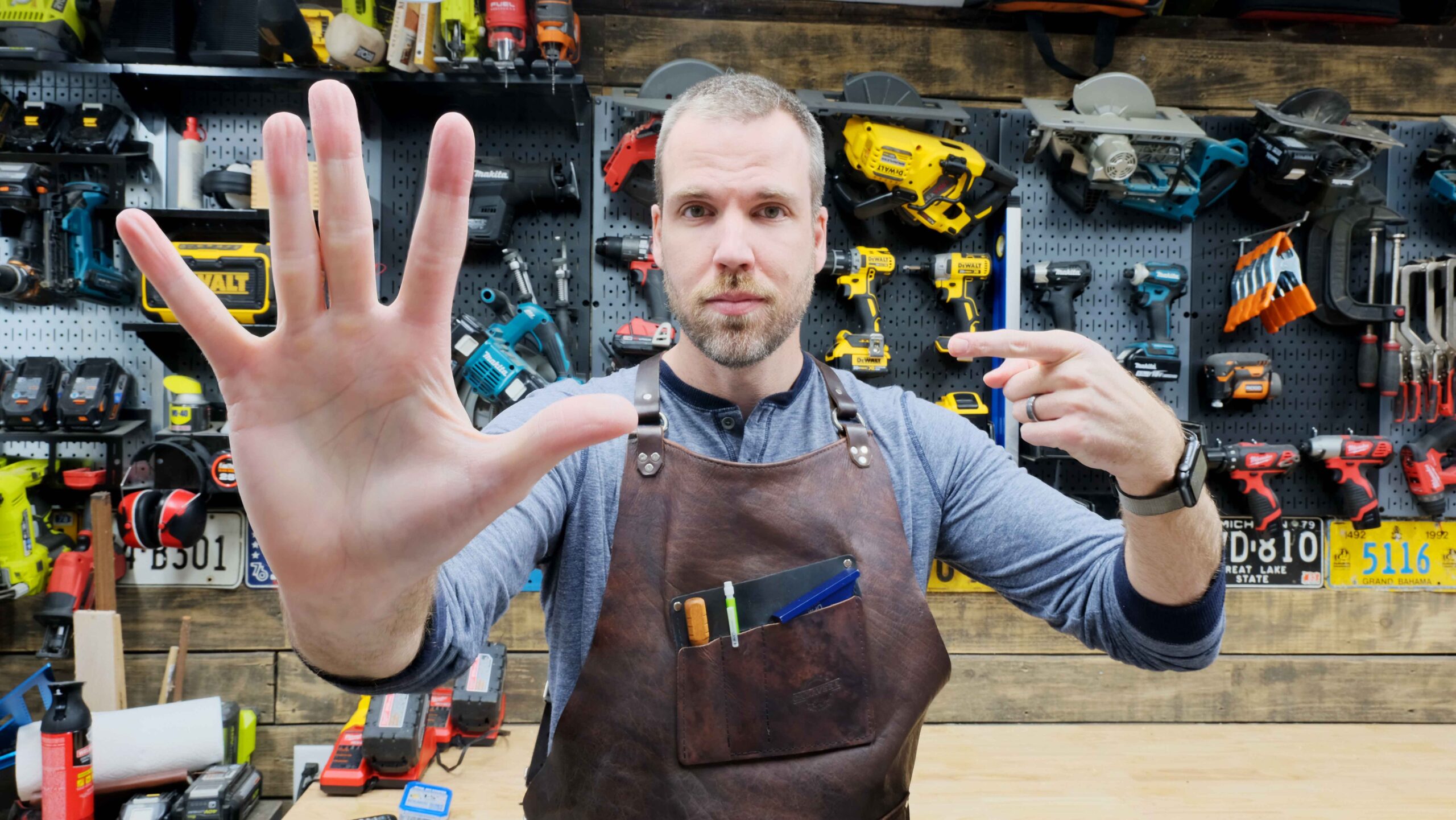 The one thing we can say about being at home A LOT more than usual is that we've picked up some new hobbies. No I did not start baking bread. In a lot of cases people have started to take up Woodworking and at home DIY projects. The problem is that it's easy to get started, but miss a few important steps not covered in videos. That's why this week I'm bringing 5 Things (or tips!) that every Beginner Woodworker and DIY'er should know!
Watch The 5 Things Video
After you've watched the video, make sure you subscribe to the Lazy Guy DIY YouTube Channel. Subscribing, turning notifications on and giving thumbs up to content is a great way to support this channel!
What Are Your 5 Tips For Beginners?
Now that you've seen my 5 in the video, what are your 5 best tips for a beginner taking on woodworking and DIY projects? I'd love to see yours in the comments below!
Before you ask… for my 1-5 what are some of the things I recommend?
Like the "5 Things" series? Check out more in the 5 Things Feed!