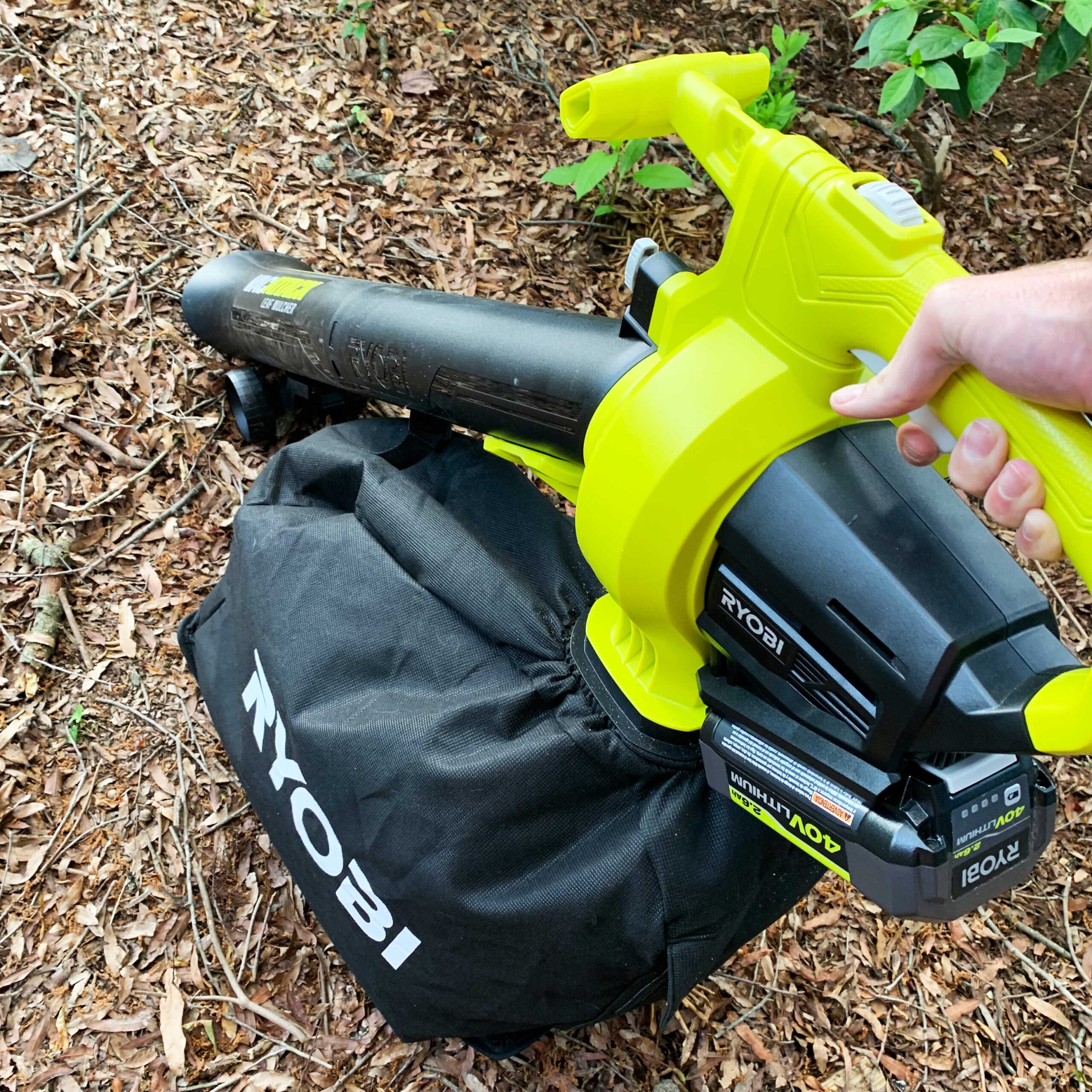 Did you forget (neglect) to pick up your leaves this fall like I did and now you're setting the stage for a mosquito breeding ground? I left my leaves out to research and test the Ryobi 40v Vac Attack Leaf Mulcher. What's your excuse?
This post has been sponsored by Ryobi Landscapes who has been making my yard look better since 2016! Affiliate links to follow.
Last year I upgraded my Ryobi 18v Lawn Care line with the beefier Ryobi 40v line. From mowers, to blowers to string trimmers, the whole lawn was in good hands with team green. That is except for my brown leaves. I still had to rake and bag those or if I was feeling especially lazy, run them over with the lawnmower in the spring.
Ryobi 40v Vac Attack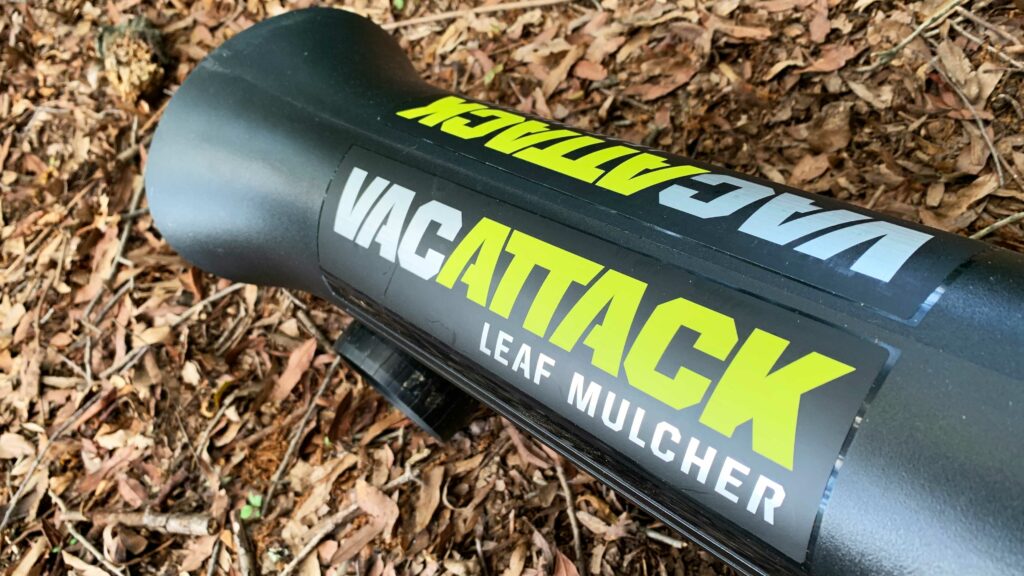 It sounds violently aggressive… and it is. The Ryobi 40 Vac Attack sucks up leaves, chops them up into little pieces and deposits them into the on board storage bag. This kit came with a 4.0 Ah 40v battery and charger and you can mulch up to eight 30-gallon bags with one charge. Yeah… that's a lot of leaves.
As you can tell, we have those little pesky leaves that come from a Willow Oak that are impossible to rake. So I set the Vac Attack loose on them and prepared myself for carnage!
Leaves Beware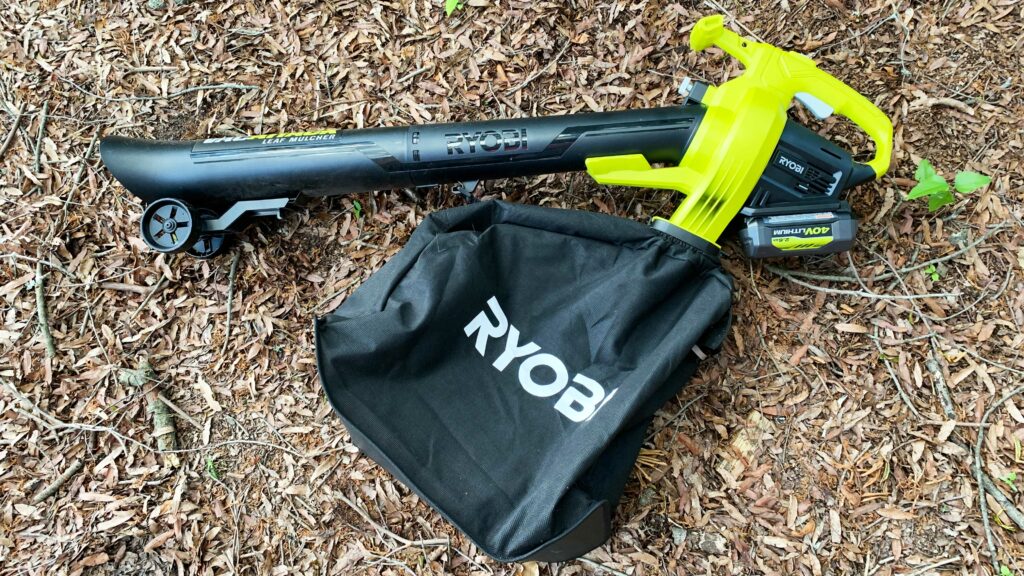 As a tall person… my biggest issue is ergonomics with lawn equipment. If a string trimmer is too short, then your back is definitely going to feel it the next day. In the case of the Vac Attack, the collection tube rolls on wheels, so you're not feeling the full brunt of its 12.7 lbs. However, if you fill the bag up with mulched leaves, it's obviously going to get heavier.
My only wish here is for there to be a shoulder strap for long term use. But I'm sucking leaves up instead of building muscles raking them, so I've got to get my exercise in somewhere.
Leaves Be Gone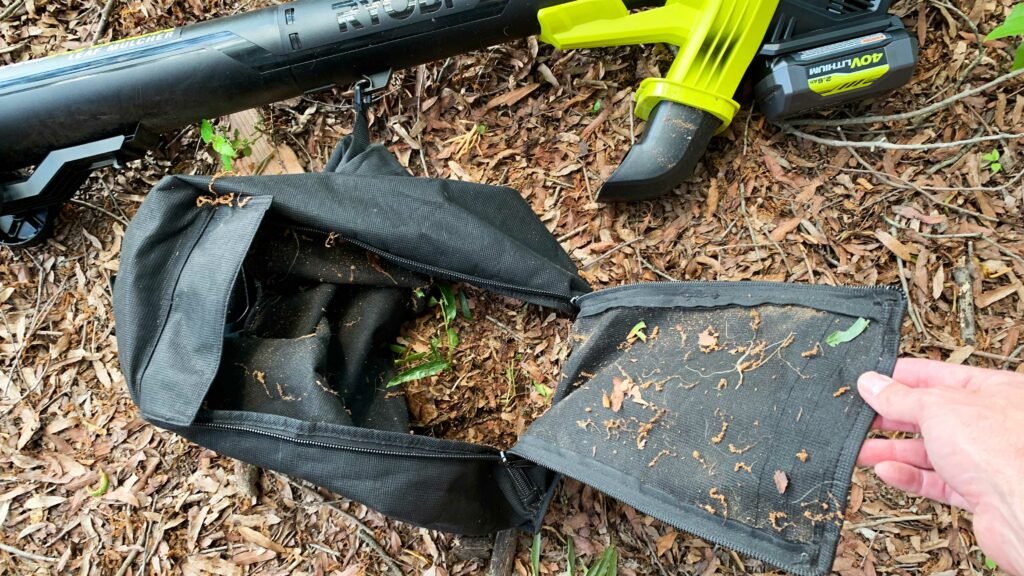 So how did we do? I actually didn't need to suck up eight 30-gallon bags of leaves, but I was able to really put a dent in what I left out in the lawn and flower beds. The collection bag has a two sided zipper pull that easily dumps out your mulched leaves into a compost bin. Or your trash can… you know who are you…
The one thing to keep in mind is that you want to make sure you leaves are pretty dry when sucking them up. We've had some rain recently and the damper areas were a little more stubborn for clean up. But that shouldn't be a surprise whether you're sucking up or blowing away leaves! Now if only I could get this to fit in my gutters…
The Ryobi 40v Vac Attack Leaf Mulcher is available now at The Home Depot
*This post was sponsored by Ryobi Landscapes. I have been provided with product in exchange for my opinion. My opinion is my own.