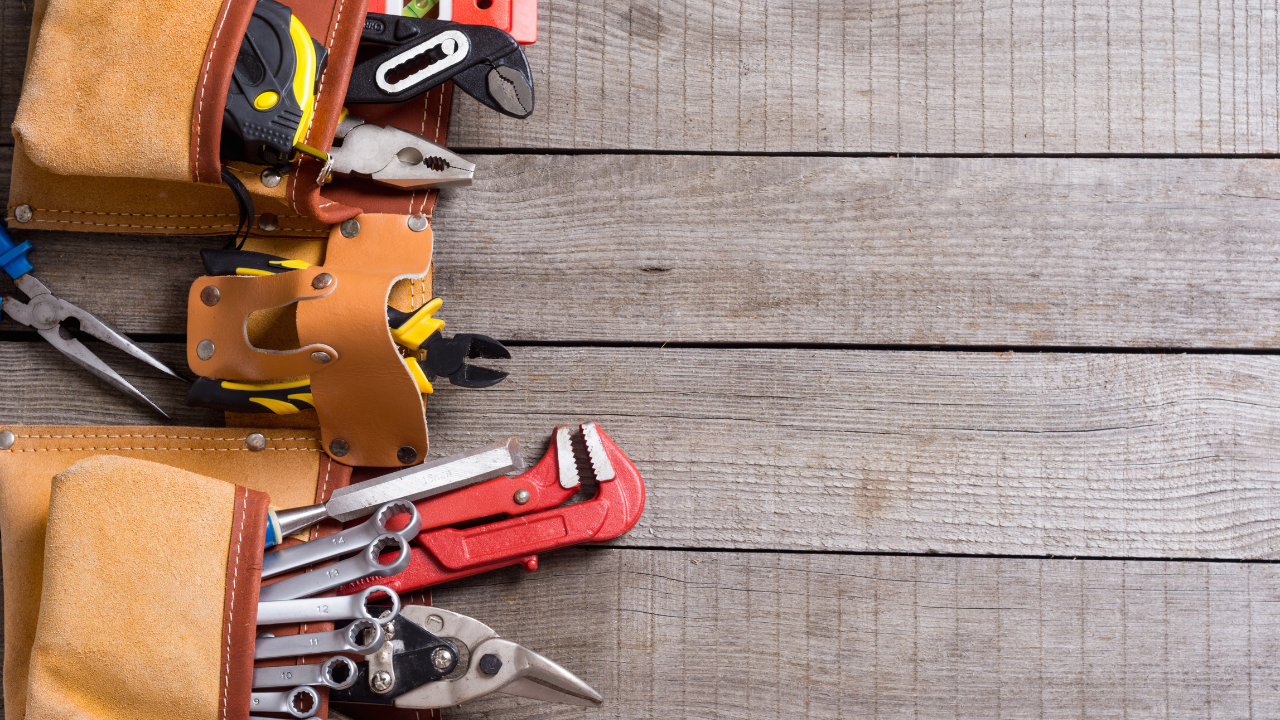 So your dad or your significant other is a woodworker and you're looking for the perfect gift for him this Father's Day?  Or perhaps you're a dad looking to give a hint about what to receive for Father's Day?  You're in luck!  I'm a dad and I've pulled together a few things for you this year from workwear to tools to stuff into your pockets for this 2023 Father's Day Gift guide!
When filming Renovation Hunter's, we're on our feet flipping a project house hours at a time. Which means the boots on your feet are one of the most important pieces of gear you can have.  My go-to work boots have been the Keen Utility Red Hooks, but those have just been passed by the Fort Wayne's.  Slip them on and you're ready to get to work with no break in period.  
Whether it's hanging out on the weekends or elbow deep in debris in a crawlspace, the Truewerk T1 Werkpant go with me everywhere.  I have one in literally every color they make.  The T1's are lightweight enough to not sweat your nuts and bolts off during the summer, but tough enough to wear in the shop or the jobsite.  When the bad weather rolls around you can pick up the same pair in the T2 format that are lined and a little toastier in the colder months.  Bonus points for a variety of asymmetrical pockets that hold everything you can throw at them.  
I already said boots are one of the most important pieces of workwear, but socks are just as important.  In the last few years I've swapped out all of my work boot and hiking socks to Darn Tough socks.  They're made in the USA and guaranteed for life.  If you wear a hole through the toe or your dog chews them up, send them back, they'll replace them no questions ask.  Bonus points if you pick up a pair with the rocket powered outhouse like the one pictured. 
I'm a huge fan of the Arcade Ranger belts as far as how comfortable they are, however, they stretch, which isn't great when your pockets are loaded with tools.  Which is why I picked up the Calavera Tool Works Triple Nickel leather belt.  Made from the same shop as the best work aprons you can find, Michael makes a mean belt that holds up to the rigors of the job site.  And keeps your pants from falling down.  
Let's get on with the obvious and say if you really want to find a stud, look no further than the guy writing this article… okay… eyerolls activated.  But there's nothing worse than smashing hole after hole into the wall looking for a stud.  The Kreg Tool Magnetic Stud Finder takes the guess work out with a combination of strong magnets and a laser for lining up that next pilot hole. 
This 9″ MTC Prybar is a little beast.  Made of Titanium, it has more strength than a traditional steel prybar.  Which means you can give it that extra little oomph when popping trim or pulling a nail and not have to worry about snapping it in two or bending it out of shop.  It's small enough to slide into a side pocket but big enough to get the job done!
So you might have noticed the theme in this year's Father's Day gift guide has a lot to do with workwear and stash and go tools.  Well to round out the topic, take a look at the Truewerk Tool Quiver.  It conveniently fits into the big pocket on Truewerk pants and shorts and gives you a not too bulky place to stash the tools you need to put your hands on quickly.  I'm not a huge tool belt guy, but rather than just sticking drill bits and screw drivers in my back pocket, it's nice to have something convenient like this quiver.