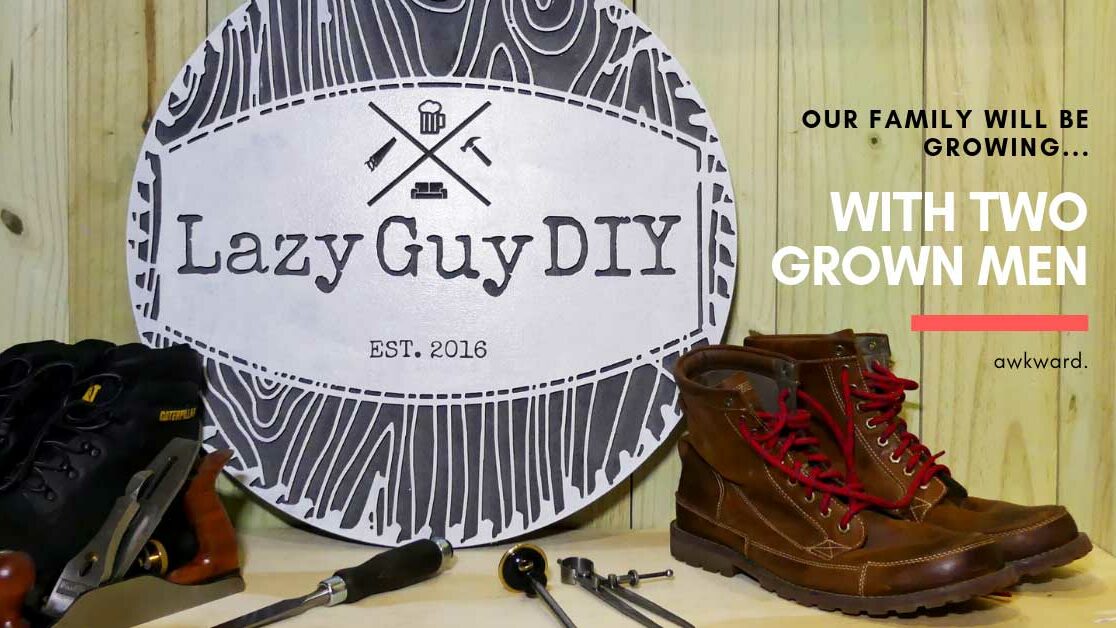 Lazy Guy DIY is getting bigger? Is that a comment about my weight? Is my wife pregnant again? Nope (maybe) and (please God) nope. There will be no more Lazy Guy DIY offspring… unless you count the addition of two full grown men. Wait what?
More Content More Often
Over the last year with the arrival of Intern Teddy it occurred to me that the amount of free time and sleep I have available is drastically shrinking. Which means I either have to plan better and improve my time management (bahahahaha…whatever). Or stop sleep-ifsdglj;dfk……………
Sorry. Fell asleep at the keyboard.
Luckily, there's a third option. I decided to bring on some new meat to the grinder with some talented content creators that you should absolutely get to know! So after months of creepily watching from the shadows (or meeting them in person and following their work online) I brought these two new woodworkers into the family. Does that mean I'm posting less? Nope. That just means you get more great (and probably better) content. Let's meet the fellas:
Chris – Cow Dog Craft Works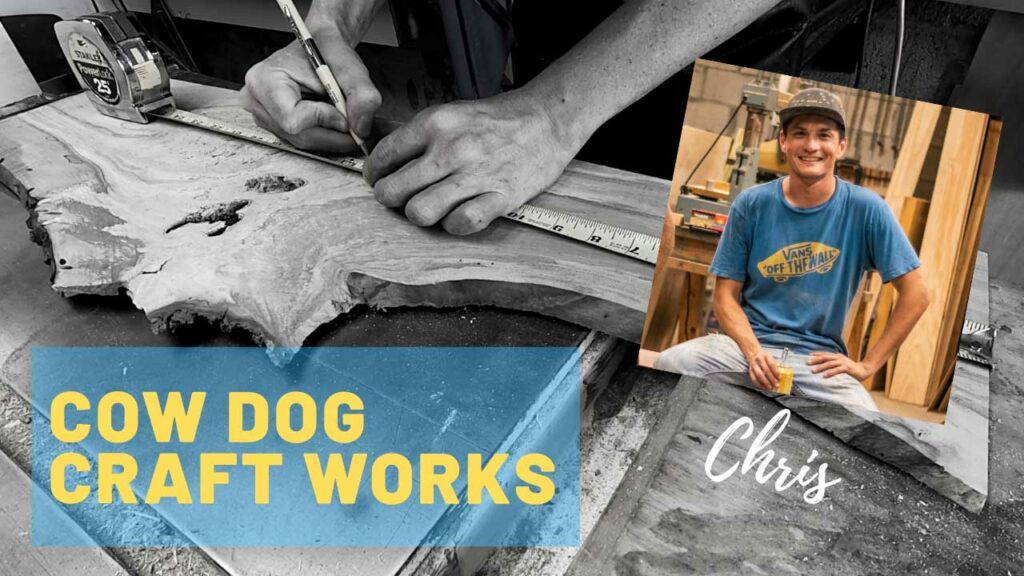 Based out of Fort Lauderdale, Florida, Chris' content comes with a form of sarcasm that speaks directly to my heart. If English is my second language… sarcasm laced English is my first. Also a card holding member of "Tiny Shop Nation", Chris works out of a one-car garage where he focuses on maximizing tool utility. That is, he's getting the most out of his tools blending traditional hand tool woodworking with modern power tools and techniques. Chris' furniture shop produces pieces with a flair of modern, mid-century modern and industrial style. His content is a lot of fun (especially if you don't mind a few caulk jokes) and fits right in with my "Something Magical Happens…" sense of humor.
Make sure you give Chris a follow and support on these platforms below:
Graham – Minerva Enterprises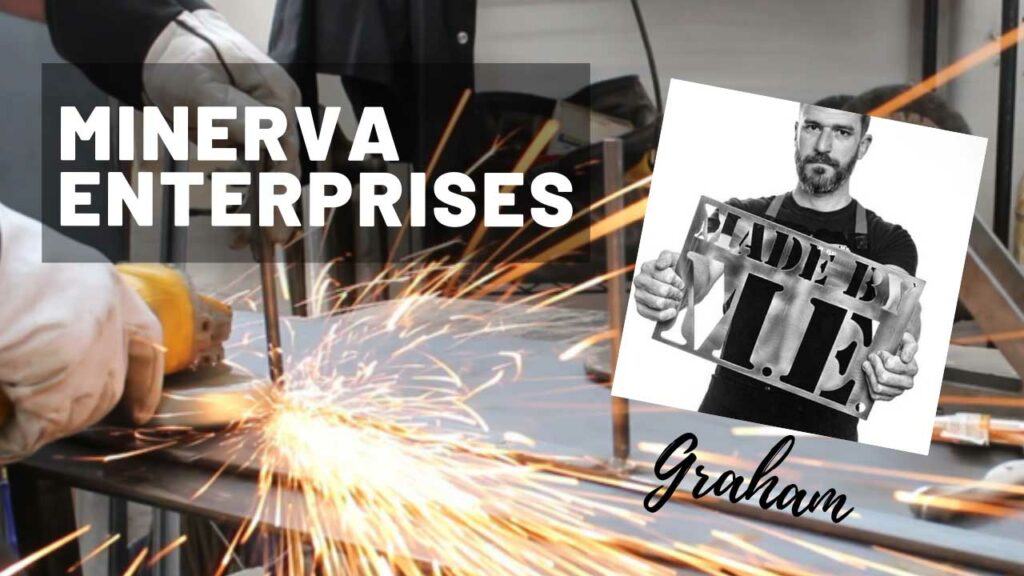 Based out of Philadelphia, Pennsylvania (and hopefully not an Eagles fan) Graham started Minerva Enterprises in early 2019. After serving 8 years in the Army and then joining the corporate world, Graham stepped out from behind the desk and has gone on to pursue his passion of woodworking full-time. Named after his daughter, Minerva, his shop's namesake is there as an inspiration to his daughter to feel empowered and chase after her own way of life. Working with both metal and wood, Graham's style leans toward modern industrial and mid-century modern. He is also tall and bearded like me so if I end up missing at some point the transition will be pretty easy.
Make sure you give Graham a follow and support on these platform below:
Think you want to join the Lazy Guy DIY team of collaborators? TOO BAD! I stalked these fellas for months before I brought them on. Ha! In all seriousness, if you are interested, drop me a line from the contact page. All content must be original and I WILL NOT accept corporate contributors.
~Lazy Guy