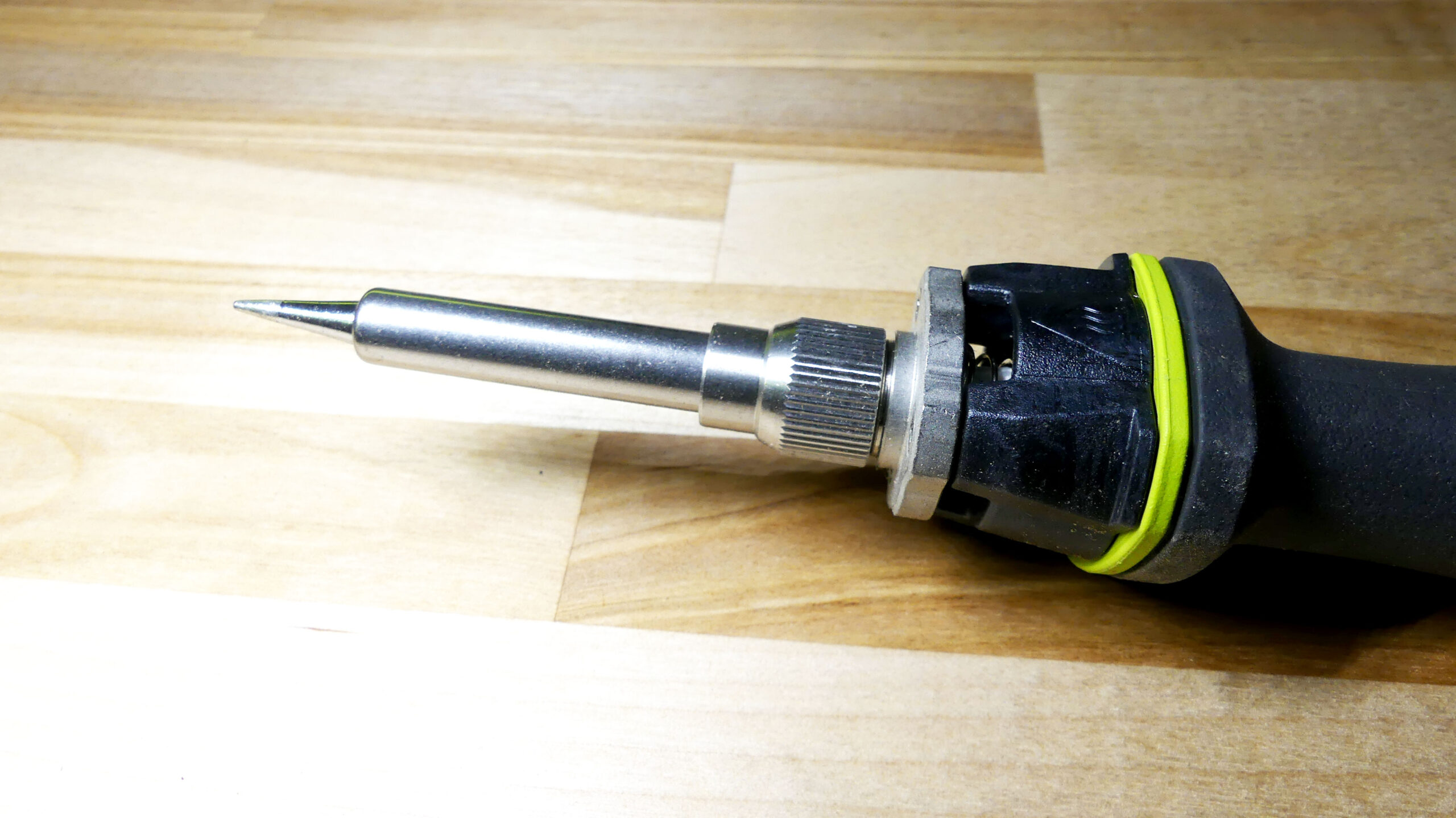 When you think of Ryobi Green tools (or blue and gold if you have throwbacks), chances are you are picturing DIY'er basics. Drills, circular saws or even the (recently reviewed) AirStrike nailers come to mind for me. But sometimes Ryobi comes out with a few tools you wouldn't normally expect from Team Green.
*This post is sponsored by The Home Depot Pro-Spective Tool Review program. Affiliate links to follow.
Ryobi Hybrid Soldering Station
Going for a two for one, Ryobi launched a pair of similar platforms that you might not expect from them. Using similar housing, earlier this year Ryobi launched a Rotary Tool Kit and a Soldering Station. Even better, the Soldering Iron kit is from the Hybrid collection. Which means not only is this Soldering Station portable with a One+ battery, it can also be plugged in for unlimited use.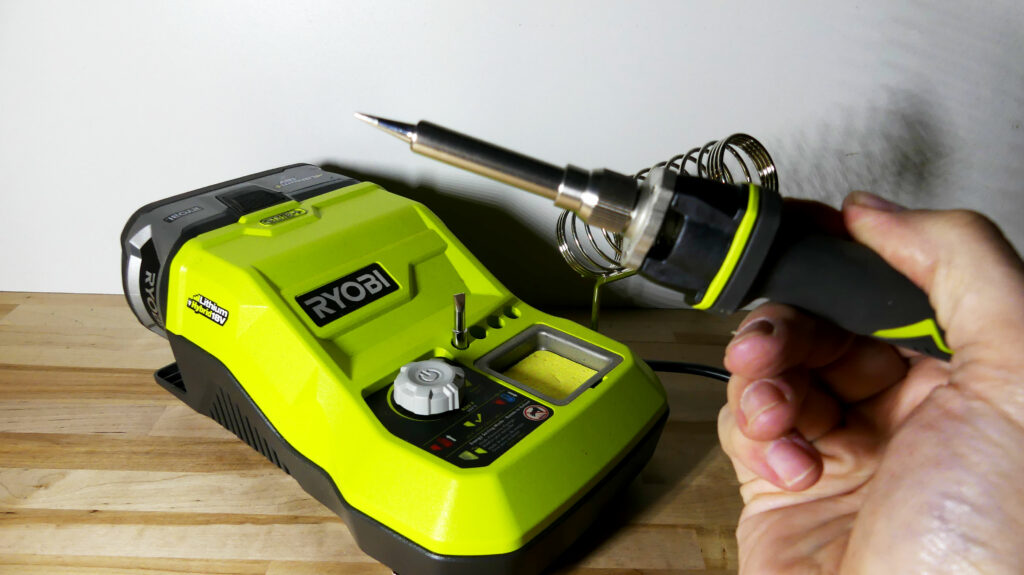 This seems like a no-brainer tool kit addition for someone that does speaker installs on cars. The Soldering Iron has an adjustable temperature range from 300-900 degrees with an indicator light announcing it has heated up.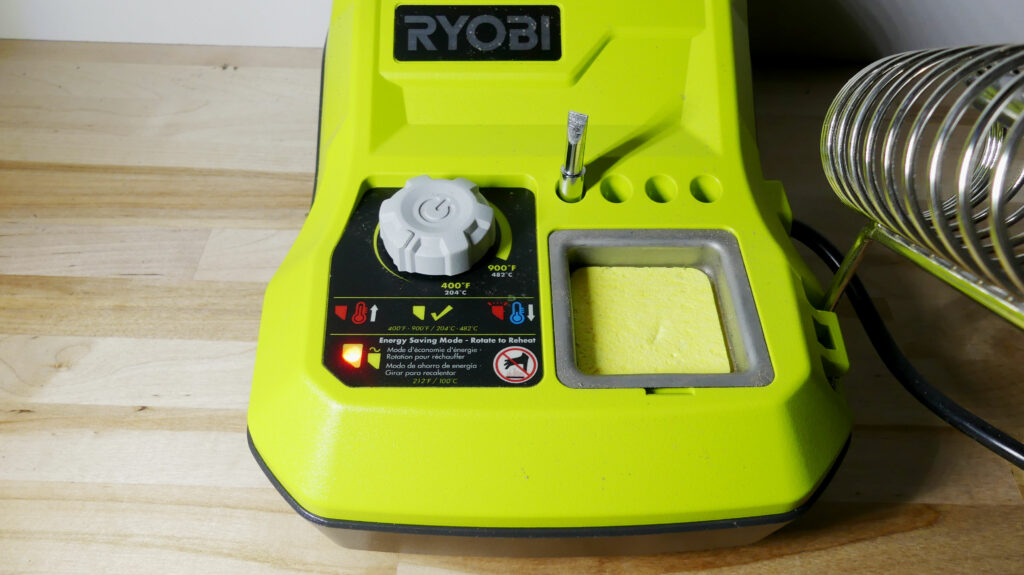 The three foot cord gives you plenty of reach for your projects, while the chisel point and fine tip point give you options to work with. I'm going to be honest… I've never soldered a wire in my life. Nor should I be trusted to. I did, however, attempt to repair the hand of one of my daughter's plastic toys. Heat it up… melt a zip tie and like magic… Princess Elena of Avalor has two hands again!
The Ryobi Hybrid Soldering Station is available at The Home Depot for under $80.
Ryobi One+ Grease Gun
If you've visited any Ryobi Nation message board in the last 3-4 years there was a common trend on tools the public has been demanding. Always near the top of that list were shouts for a Ryobi Cordless Grease Gun. Don't confuse this with the much lauded Caulk Gun (I still need one of those)!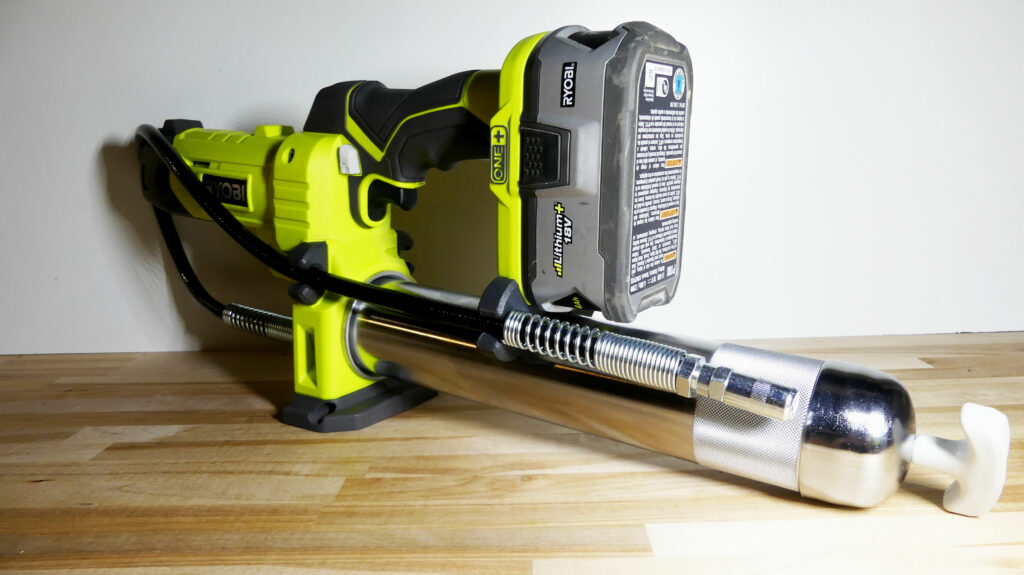 Perfect for large equipment and machinery, the Ryobi Grease Gun boasts 10,000 PSI and a 7.5oz/minute flow rate. From the people I've talked to that use this set up regularly, the LED light is a great addition for tough to see spaces. As well as the fact it has feet so you can stand it up without dragging the hose through your work space.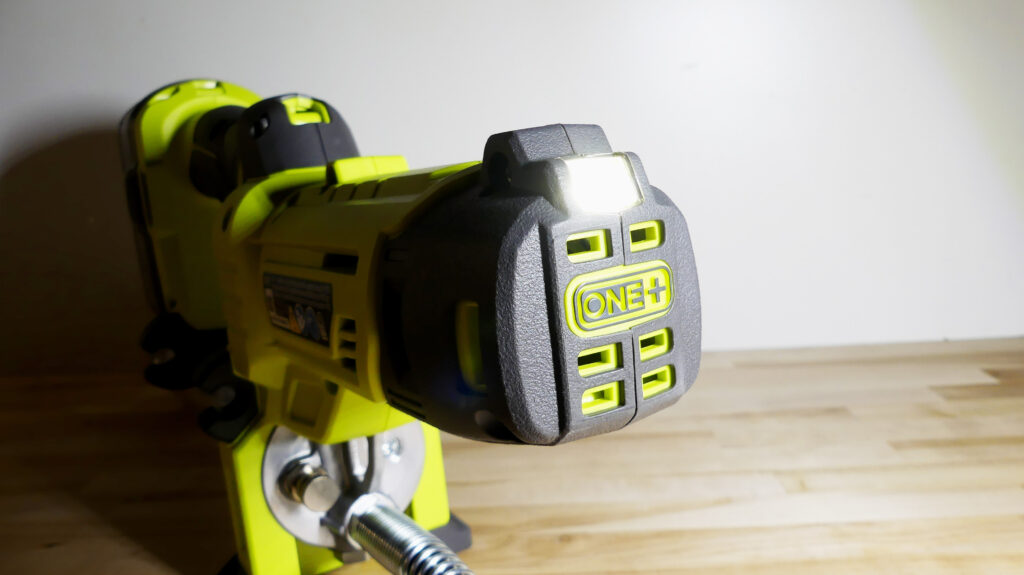 But what about run time? With a 4.0 amp hour battery, you're looking at a use of 19 grease cartridges per charge. I'm still working on my first grease cartridge years later…
The Ryobi One+ Grease Gun is available at The Home Depot for under $120.
Ryobi One+ 1/2″ Torque Wrench
Rounding out this A-typical Ryobi line up is the One+ 1/2″ 3-Speed Torque Wrench. This tool should feel familiar in the hands of anyone that uses the Ryobi Impact Driver. With a very similar platform, the 1/2″ Torque Wrench is a great addition for the weekend warrior that's working on their car.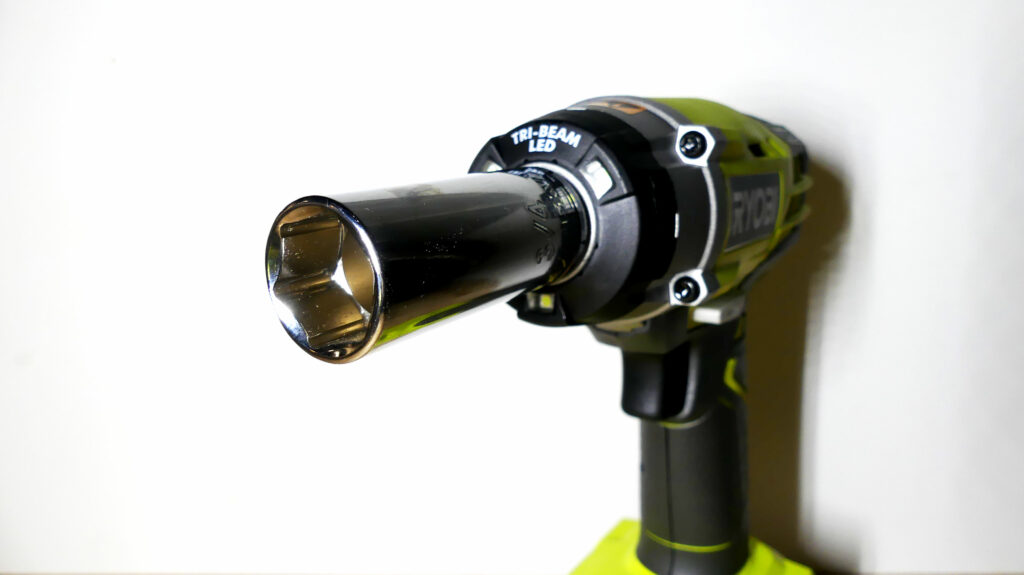 With 300 ft./lbs of torque, you will have no issue removing lug nuts from a standard automobile. While SUV's and trucks have a higher ft./lbs rating, I had no issues removing the lug nuts from my SUV.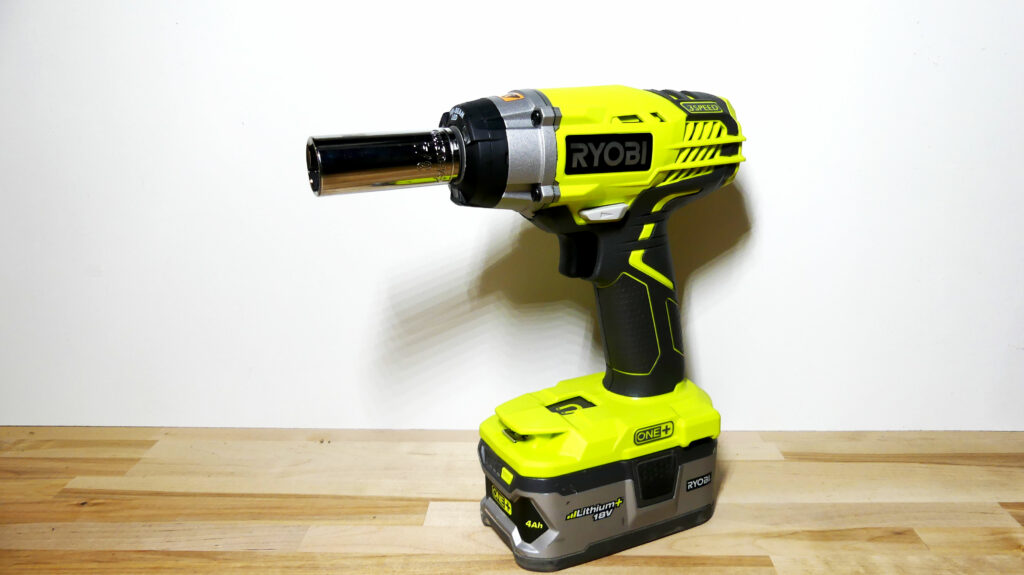 I do recommend using a 4.0 amp hour or better battery though. Using the standard 1.8/2.0 amp hour battery quickly drains the juice if you have a particularly stubborn lug nut to remove.
The Ryobi One+ 3-Speed 1/2″ Torque Wrench is available at The Home Depot for under $100.
Like Ryobi Tools? Check out a ton of other Ryobi Tool Reviews in the Ryobi Feed!
*This post has been sponsored by the Home Depot as part of the Pro-Spective tool review. I have been compensated for my time and provided with product in exchange for my review. My opinion is my own.