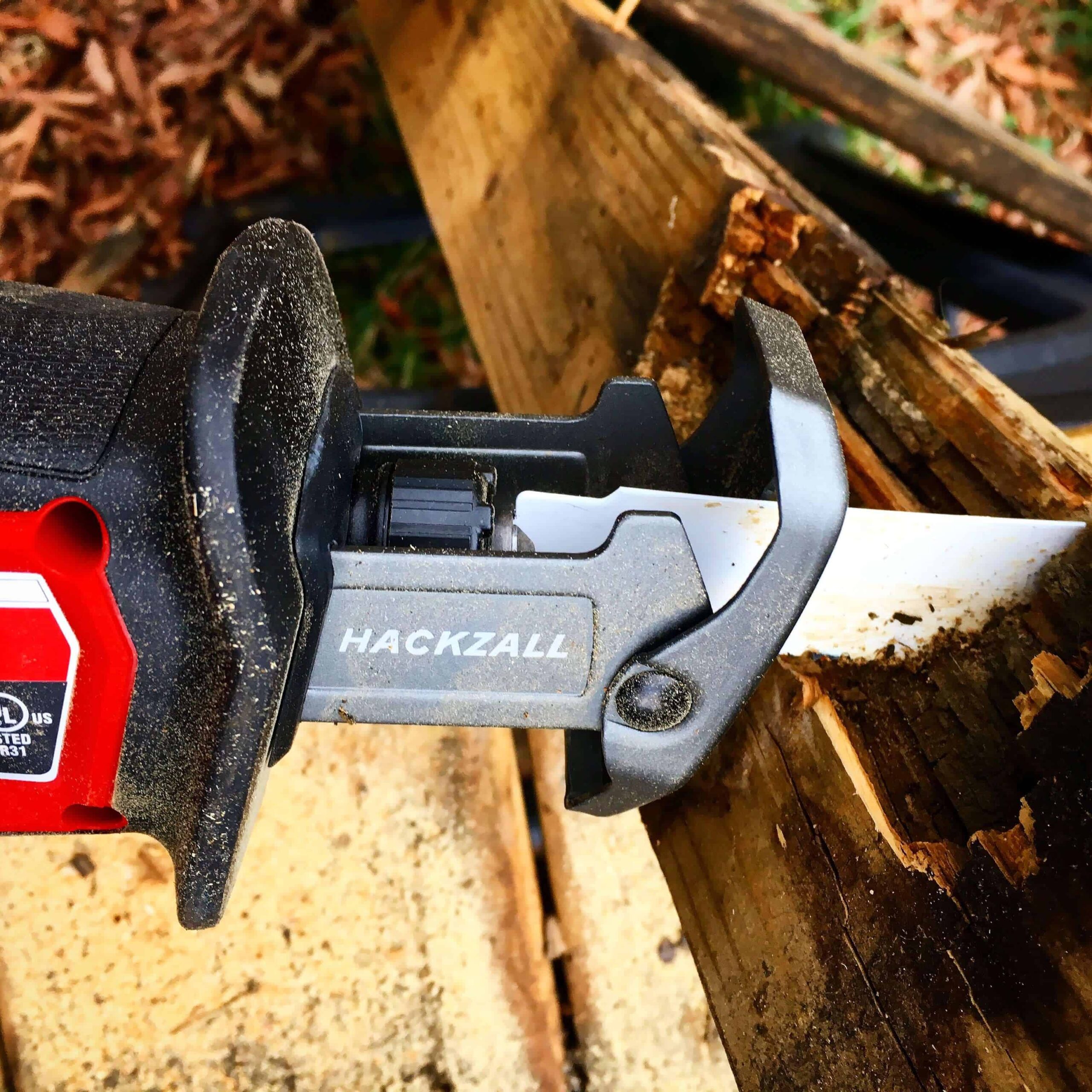 It's a "Nothing But Heavy Duty" tool review day for a batch of Milwaukee tools that are meant for the rigors of a tough job site.  We're checking out the Milwaukee M18 Rover LED Light, M18 Fuel Hackzall Kit with Wrecker Blades, Smart Swipe Performance Work Gloves and Cushion Grip Screwdriver set (*affiliate links in bold).  Milwaukee is one of the clubhouse leaders when it comes to Pro-Grade power and hand tools, so check out this short video and then come back for the specifics below for all the awesome tools.
Watch The Milwaukee Tool Line In Action
---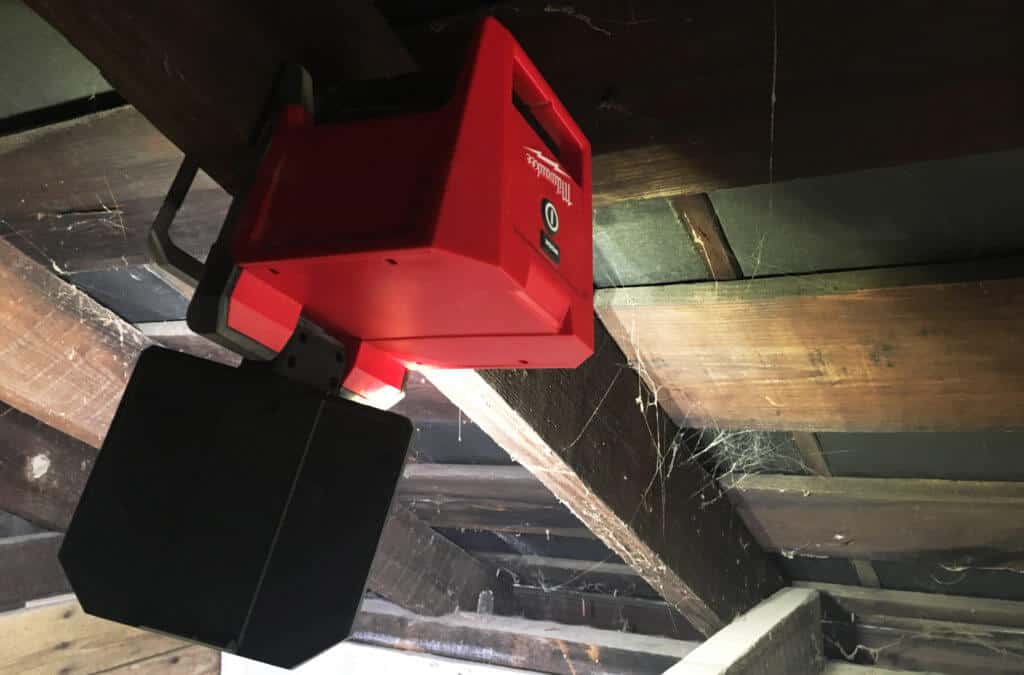 LED Lights have taken over the work space in the last few years and this little guy is no exception.  Able to produce 1500 lumens for 4.5 hours at maximum effort with a 5.0 Ah battery, this work light has a few other tricks up its sleeve.  Impact rated for up to a 9 foot drop (don't drop your lights folks), the Rover has a fold out rotating light bank that can be angled, twisted and turned.  Drop the power to medium effort (or medium power) and you're looking at 650 lumens for 10 hours of use.  Lazy Guy "Low mode" and you get 350 lumens for 20 hours of use!
BUT WAIT THERE'S MORE!  In addition to the powerful magnets mounted on the base to let you slap this light up in the shop or even under the hood of a vehicle, it also has a 2″ spring loaded clamp that's perfect for gripping onto beams in crawl spaces.
---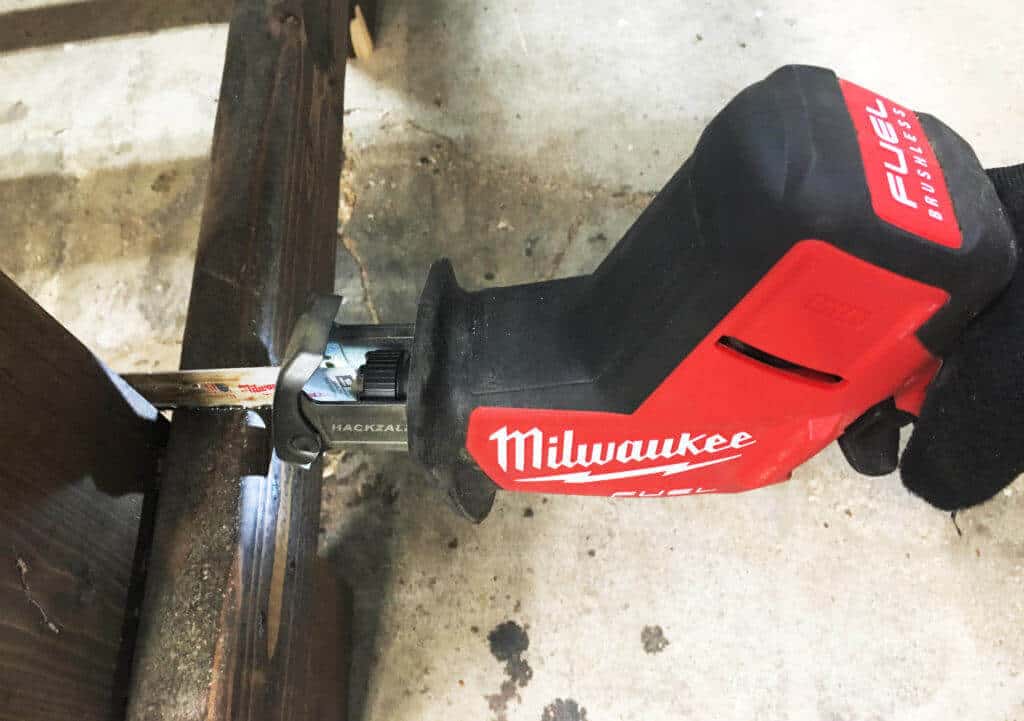 I know I know, this is the one you really wanted to see.  I made you wait until the end of the video to see it, so I'll give in and give you what you want in the second slot.  Traditional reciprocating saws are heavy behemoths that are meant to be wielded two handed for tough jobs.  Cutting embedded nails, metal piping or just plan demo worthy material requires a certain amount of oomph to get the job done.  Or so you thought.  The Milwaukee Hackzall is leading the way in the one-handed recip saw market.
With the addition of the Fuel (brushless) motor, this will be a new favorite for anyone looking for a light weight option on the job site or anyone that loved the M12 version (but now with more power and battery life!).  This is a new grip angle if you're used to the traditional models, but that's because it's based off of one handed cutting.  There is a comfortable grip zone on top to add additional pressure if needed.  The real showstopper, though, is the REDLINK Plus Intelligence that automatically adjusts the power levels to give you optimal performance out of your tool and battery.  Pair the M18 Fuel Hackzall with the best in class Milwaukee Wrecker Demolition blades and nothing will get in your way.
---
I've been waiting for this feature to expand in work gloves for months.  Ski gloves, driving gloves and probably even batting gloves (for those club house Tweeters) all have the ability to type on your Smart Phone screens with EVERY finger.  Work gloves, on the other hand (actually both hands), have been limiting their Smart touching feature to just the index finger.  Whether it was a durability issue with having to live up to the rigors of a job site, it always annoyed me I could only type with one finger.  I launch a full finger assault when I'm Candy Crushing or playing Words With Friends (outdated references… sorry, I refuse to say Pokemon Go)
---
It's hard to improve a screwdriver more than what's already been done.  You can add magnetic tips, fancy slip resistant grips and even multiple on boards tips you can swap out.  But that can only drive but so much interest in the competitive world of hand tools.  These Milwaukee Cushion Grip Screwdrivers have a lot going for them in terms of the (now) standard fare, including a new textured grip zone that's great for precision tool use.  However, what's really impressive here is the wrench ready bolster that allows you to get more leverage and more torque for your work surface.
Want more Milwaukee?  Check out these Milwaukee tool reviews on Lazy Guy DIY!
---
*The tools in this review are part of The Home Depot Pro-Spective Tool Review.  I have been provide with product and compensated for my time in exchange for my opinion on these tools.  My opinion is my own.