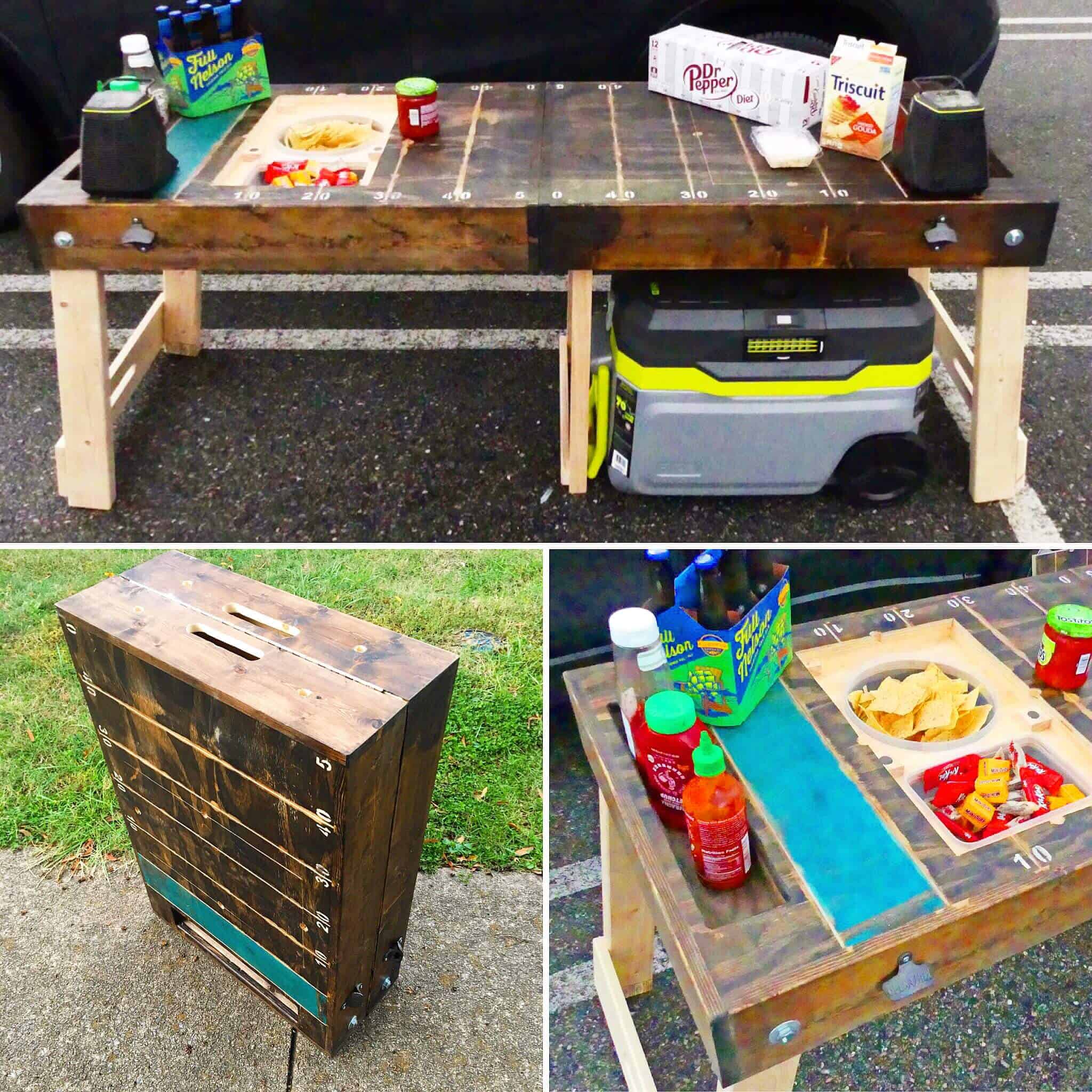 "Crab cakes and football!   That's what Maryland does!"  *gets handed note stating this is Virginia… not Maryland…  "Presidents and Hams!  That's what Virginia does!"
Well since I'm not planning on running for public office (because of the incident in 2003…) or adopting a pig no matter how much my wife threatens it… How about we talk about football?  More importantly football tailgating!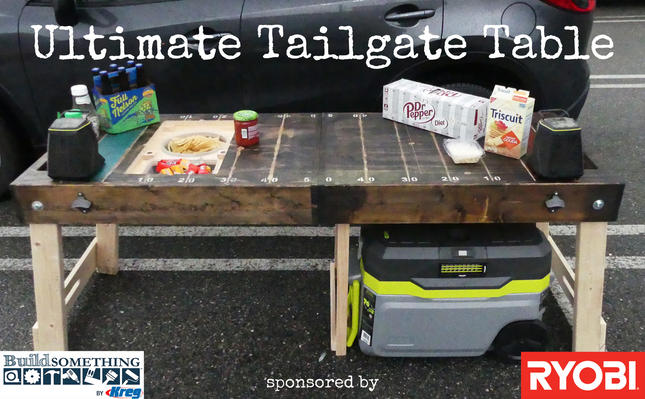 I used to go to NFL games regularly with my dad during one of the worst spells of rotating QB's in our team's history (Danny Wuerffel…?).  Even the Browns pitied our dysfunction.  But that didn't matter, the tailgate spread was on point thanks to my Uncle Dirty (that's what we call him… legitimately my Uncle though) who was usually one of the first vehicles allowed through the gate when the stadium opened so he could guarantee our prime tailgating location.   There would be plenty of great food from homemade chili to "9 inches of fun on a bun" beer brats.  We'd light up our SJ-9 stogies and have the perfect distance to walk from our tailgate to the stadium for a nice cold roadie to avoid the price gouge on booze when we got inside.  Well the last game my dad and I went to was against the Eagles…  you know… the fan base that threw batteries at Santa Claus one Christmas.  After an enjoyable afternoon (with zero interaction with the enemy) we walked back to my Jeep only to find the front windshield and sunroof had been smashed in by an Eagle fan.  Why does this matter in a DIY post about a tailgate table?  It doesn't, I just wanted to paint a pretty picture and then show how Philadelphia fans not only ruined Christmas one year, but my Jeep too.   That was a fun 3 hour trip home on a Sunday afternoon…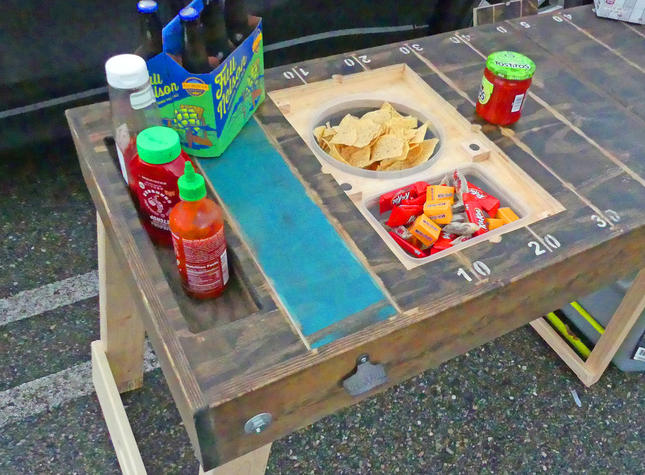 Despite my ill-will towards that entire fan base, I still have an affinity for tailgating and those Sundays (plus Saturdays for college football!) inspired this build.  If you're designing a tailgate table you need to keep the following aspects in mind:  Size (it does matter here), your table has to be big enough to hold your grub, but not so big it takes over your limited party space.  Is it just a flat surface (any college kid can steal a door and put red plastic cups on it)?  No way, this thing needs storage compartments for food and goodies, but not interfere with the "game' surface and oh yeah… it needs a built in bottle opener (or two!).  Most importantly, it needs to be portable.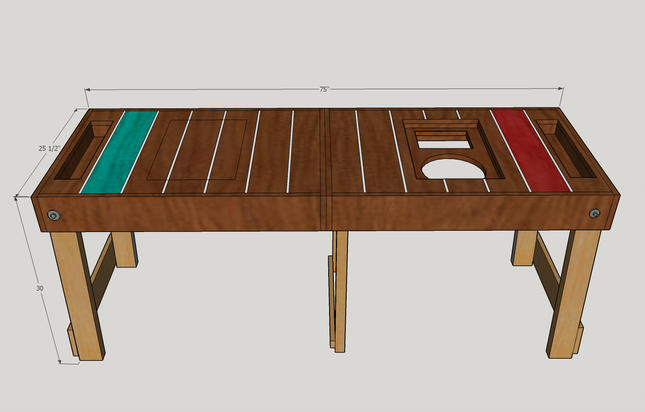 This table is big, it's 75" long and just over 2 feet wide when unfolded and set up.  But the whole unit folds down in half, small enough to fit into your trunk with only 11" of clearance.  It's also sturdy, so if an errant parking lot receiver comes crashing into your tailgate party, you're not going to have chicken wings and ranch dressing splattered all over your game day Zubaz pants.  How about storage?  Need a secure spot to set your beer or put the condiments?  How about end zone "seats" on this football field themed table to hold the essentials?  It's got that as well as hidden storage for replaceable plastic containers that are perfect for transporting and holding chips and your favorite 4-layer bean dip.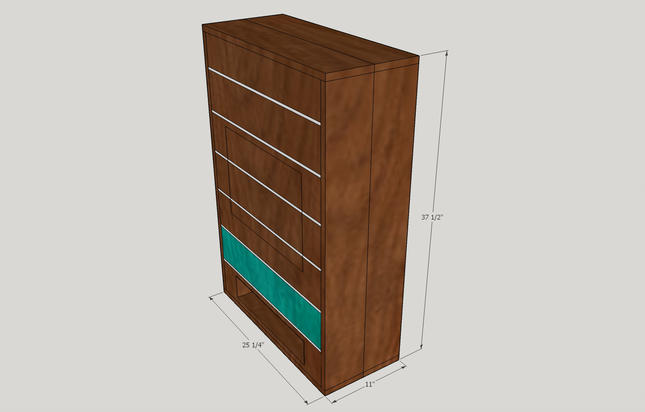 So where do you get one of these Ultimate tailgate tables?  You build it yourself!  The entire step by step tutorial is available at Build Something, brought to you by Kreg Tools.
Click Here To View the Build Plans!
But now that you're built your table, what else will set your tailgate party apart from the crowd?  You've already used your One+ 18v tools from Ryobi for the build, now it's time to slap those batteries into the Ryobi One+ Cooling Cooler and the Ryobi One+ SCORE Wireless Speakers (*affiliate links).  Yep, the same battery platform can come with you to the game.  The Cooling Cooler has a 50 gallon capacity and oh yeah… circulates cold air from your ice and frosty beverages and pushes it out like a portable air conditioner.  Check out my full review (and a video of me with a princess tent) to get the full specs.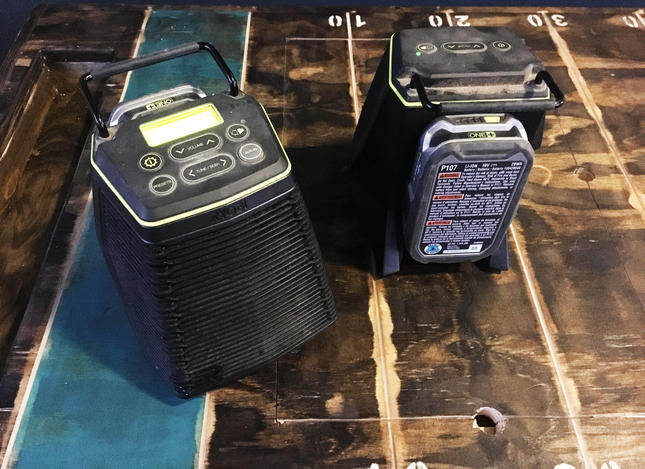 But what about the tunes?  The most important part of the day (aside from your team winning or you making sure you know exactly where the port'o'potty is) is that you've got to get your music right.  You play the wrong song and your team could lose (it's all your fault!).  You play the right song… and your team could still lose… but everyone had a really great time dancing and singing to "Call Me Maybe".  The Ryobi One+ 18v SCORE wireless speakers use SKAA technology to link up to 5 speakers that you can spread out over 150 ft.  That means you can provide tunes for all of Blue Lot!  The sound is great and they can link up to any Bluetooth playing device, auxiliary input or just plain FM radio.
*This post was sponsored by Build Something brought to you by Kreg Tools and Ryobi Power Tools.