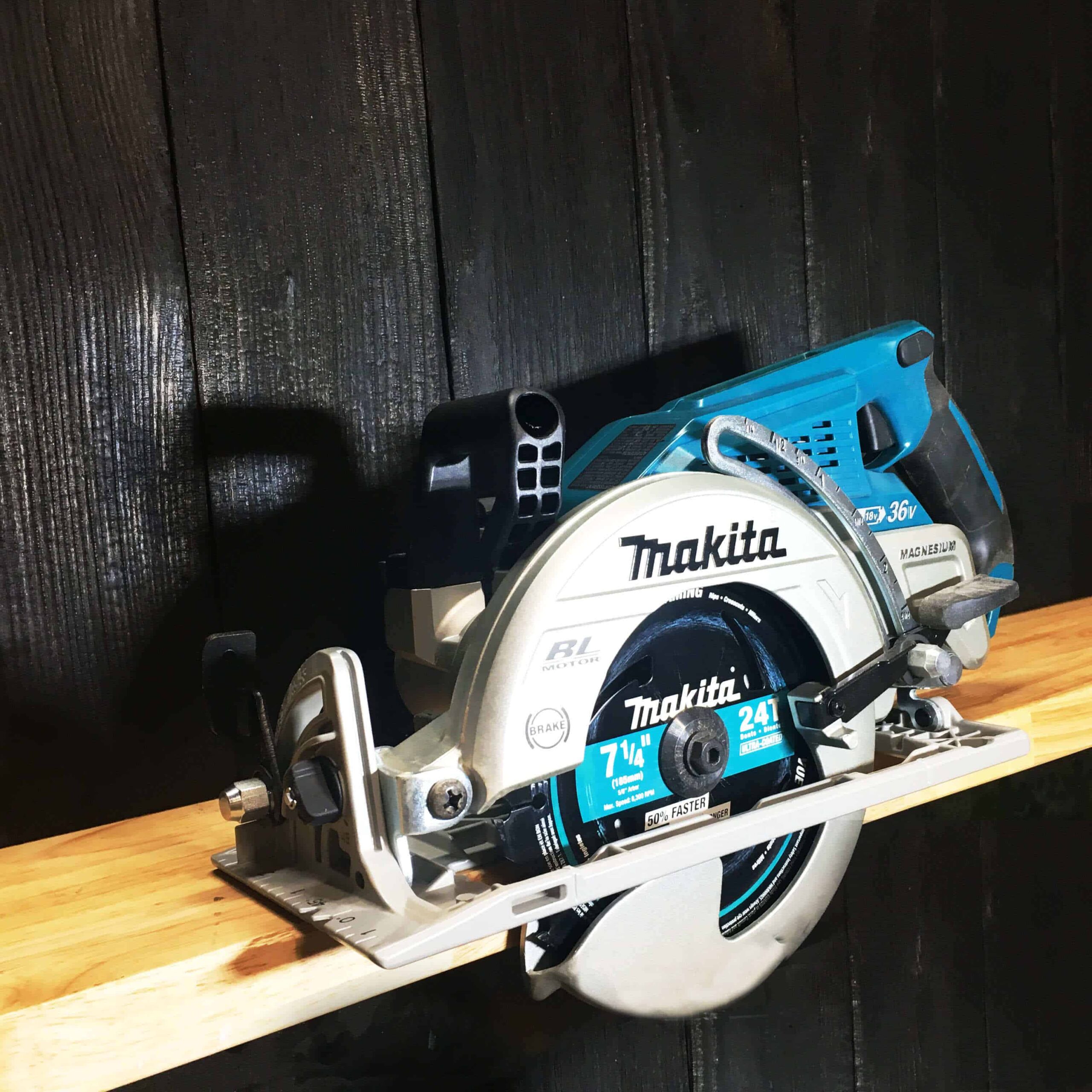 In 2017 Makita released what was at the time one of the most impressive cordless circular saws to ever hit the market.  The XSR01* quickly became the darling of the power tool community not out of admiration, but out of fear of what it meant to the industry… cordless power tools were no longer less powerful than their corded brethren.  Every booth at trade shows that wanted to demonstrate their saw blades popped them into the Makita LXT X2 Rear Handle Circular Saw* for one reason… it put the POWER into power tools.
Fast forward to 2018 and some competitors have finally started to emerge.  There's the yellow and black worm drive circular saw that runs on a unique battery platform and a red next generation M18 branded saw that's on it's way to market.  Each compare themselves to this saw specifically… and for good reason.  When you wear the crown in the heavy weight cordless arena there will be some younger challengers, but this street fight is well from over… sometimes the veteran fighter has to learn a new trick or two to stay on top.
Meet The Circular Saw
Before I divulge any secrets let's meet the reigning champion circular saw.  The Makita runs on the LXT X2 platform, which means it uses two of it's 18v batteries (yes at once).  It's not a dainty peach, like I said this is the heavy weight division.  With two 5.0 ah batteries slapped in (that are compatible with the entire Makita 18v line) and a 7-1/4″ saw blade you're talking over 12 lbs. of blade spinning fury.  But it's actually lighter than some of the cutting competition.  Rear handle and worm drive saws are notoriously heavier than direct drive saws, but with that added weight you get more RPM's and higher torque.  In this case you're getting 5100 RPM's out of the brushless motor and over 2.50″ of cutting depth at 90 degrees.  Compare that to Makita's former corded champion, the 15 amp 7-1/4″ Magnesium Hypoid Circular Saw* and we're talking about only 4500 RPM's and a cutting depth of 2-3/8″.  I first used the X2 saw at a Home Depot tool event in Atlanta last year and it was by far the most impressive hands on demo I've experienced.  When we say a tool is BEAST, this is the standard.
How The Best Circular Saw Just Got Better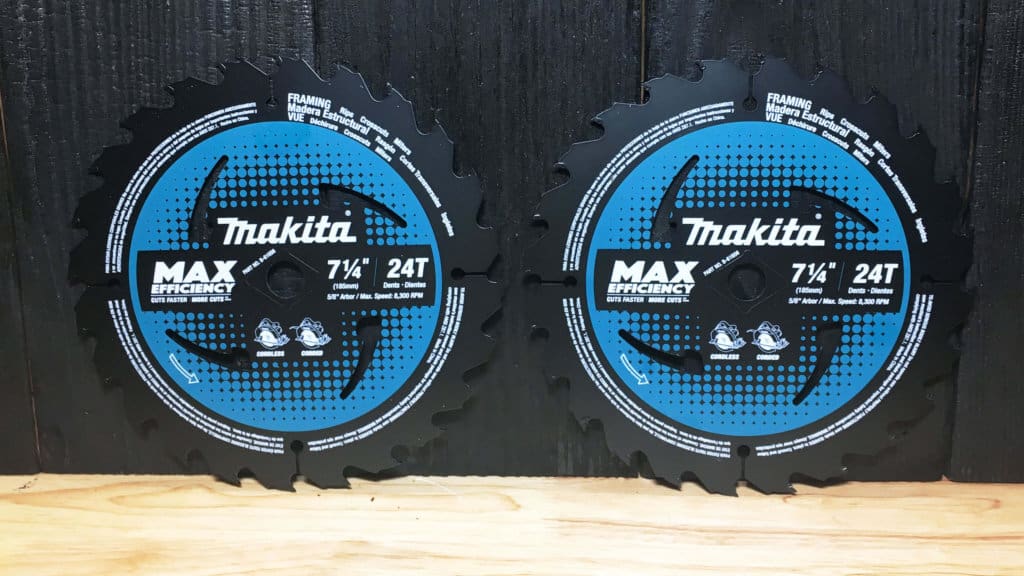 With a power tool, it's not like you can roll out a software update and all the sudden you get a jump over the competition.  This isn't a Tesla.  So if it isn't software, that means you're getting a hardware upgrade.  While the batteries are always getting bigger (6.0 ah are out now with bigger on the way) and they can give you differing power and improved run time, Makita didn't want to chance relying on another company's saw blades to showcase their saw… so they released their own new saw blades.  Enter the Makita Max Efficiency Ultra Thin Kerf Carbide Saw Blades*.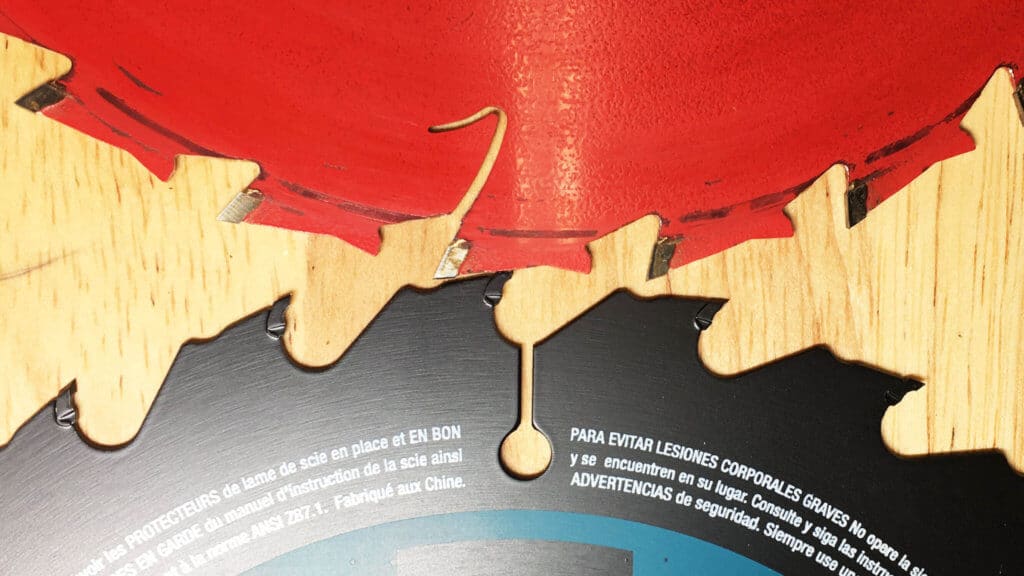 Makita is claiming 70% faster cutting and up to 70% more cuts than their standard blades with this launch (because you can only bash your own weaker product and not start a turf war).  But making claims against standard saw blades isn't impressive.  It's when you compare them to the industry leading "red" (cough* Diablo Demo Demon saw blade) that the eyebrows raise.  The numbers I've seen say you get over 30% faster cuts with this blade and around the same improvement of blade life with the tungsten carbide coated tips and unique teeth configuration that's supposed to reduce the cutting load.
The Cutting Edge
So when you slap one of these new Makita Max Efficiency blades onto your circular saw will the skies part and sunlight shine down from the heavens on every cut you make?  Probably not, unless you time it just right, but you will notice a significant difference.  With a 24T blade you're generally not looking for the same clean cut as say the 100T blade I have on my 12″ miter saw.  However, the ultra thin kerf on this saw blade gives you something very close to that and boy does it cut.  Side by side you do feel less bogging down through thicker material and the cut is quicker than the red blade… but there's an issue… which is why this advantage is only going to be seen professionally with Makita's circular saws…  You're not going to see a yellow or red saw using Makita's saw blade.  That's just not done.  Diablo's blades are Switzerland.  They are the neutral saw blade most tool companies use for their demos because it's a great product and one that everyone can use without feeling guilty putting it on their own tools and showing their cutting prowess.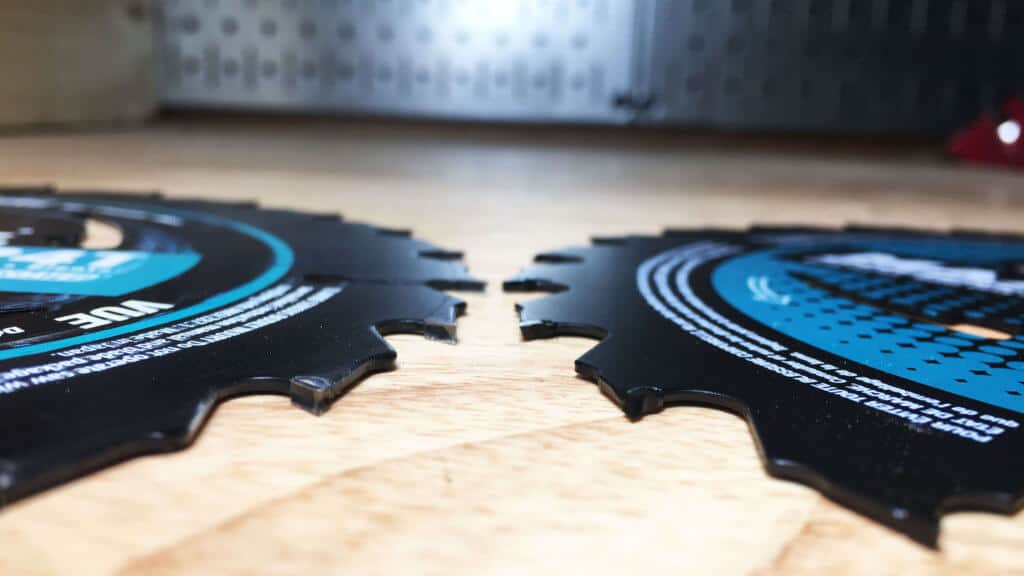 For that reason alone you're going to see a boost in Makita's LXT X2 saw's performance when comparing it to the competition and even their own standard blades (pictured above, the thinner Max Efficiency saw blade is on the right).  The competition will drop the red blade in their circular saws because it's a superior product to other in house saw blades, but when you combine both the Makita XSRo1 and the Max Efficiency Blades, the new kids on the block should be plenty scared about the older (by one year) circular saw still giving them a run for their money.  Even better… you can pick up the Makita XSR01* for under $200 now in bare tool form at The Home Depot compared to the more expensive newer models.
~Lazy Guy
The Makita circular saw and saw blades in this post were provided by Makita tools in exchange for my opinion on their products and performance.  My findings are my own.  Product links are affiliate links.
Can't get enough Saw Reviews?  Checkout out the Rear Handle Circular Saw Head to Head!