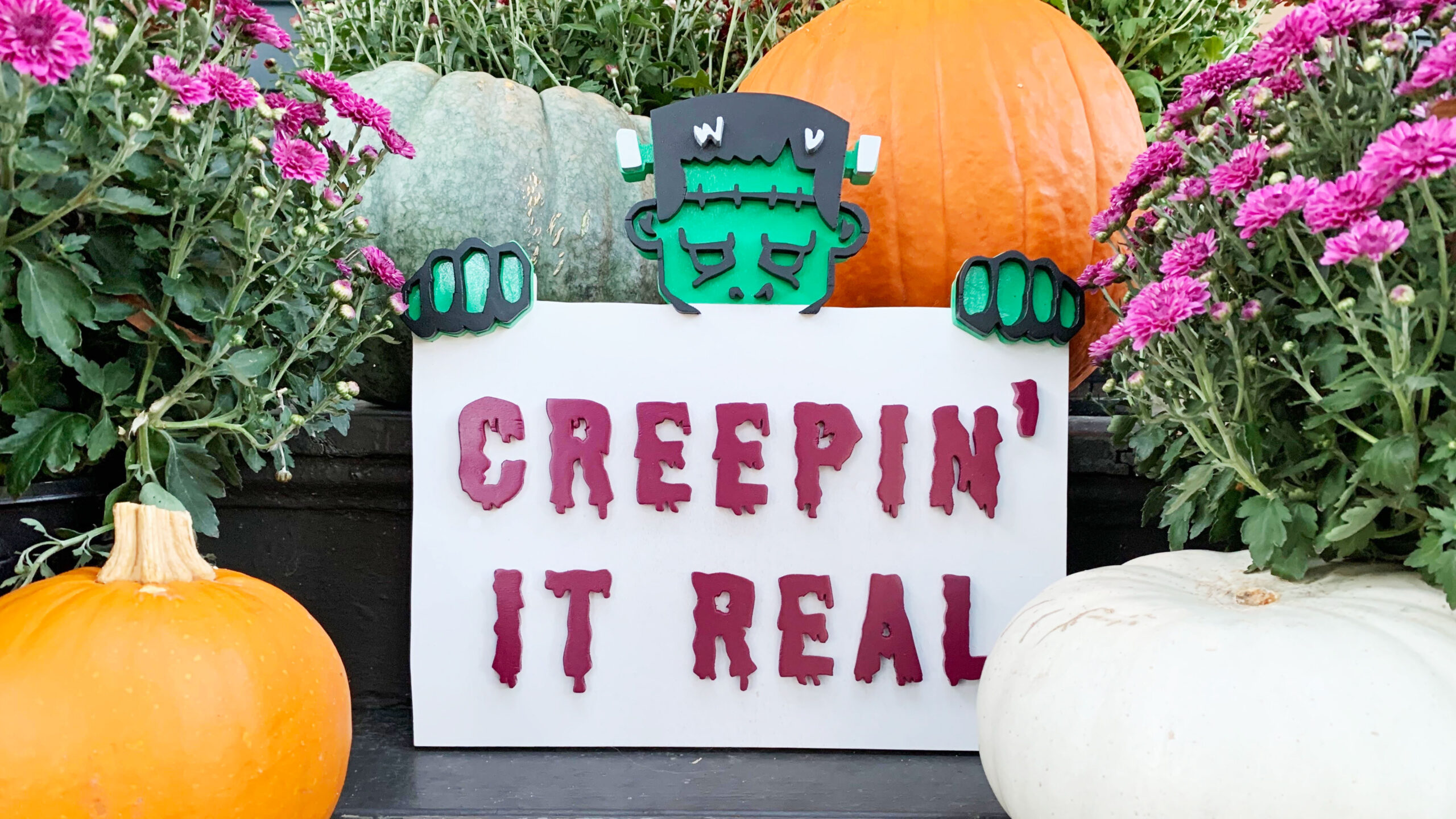 Remember when I said my wife was going to start scrolling her way on to the website with Scroll Saw projects? Well that was weeks ago, and you can see by the lettering on that post… this Spooky Halloween Sign has been done for weeks. So I am still quintessentially lazy and she made her first Scroll Project. Which means you can too!
Scrolling With My Homies
If you missed the original Scroll Saw Essentials post, check it out! We teamed up with The Home Depot and pulled together the best scroll saw kit for our budget to get my wife scrolling!
Spooky Halloween Sign
For her first project, my wife wanted something challenging, but also an easy win. With the "chiller" font, you can have accidents and no one will ever know. So it's beginner friendly. For Spooky Halloween Frankenstein, she used a free clip art file to create a layered cut for more depth. Want to print the Scroll Saw template out? Download it for FREE below!
The PDF is set up so you can just print and use spray adhesive to attach the template directly to your material. However, pro tip we learned was to place contact paper on your material and then attach your template. It stays in place but then you don't have to sand off the paper.
Scroll Saw Supplies & Materials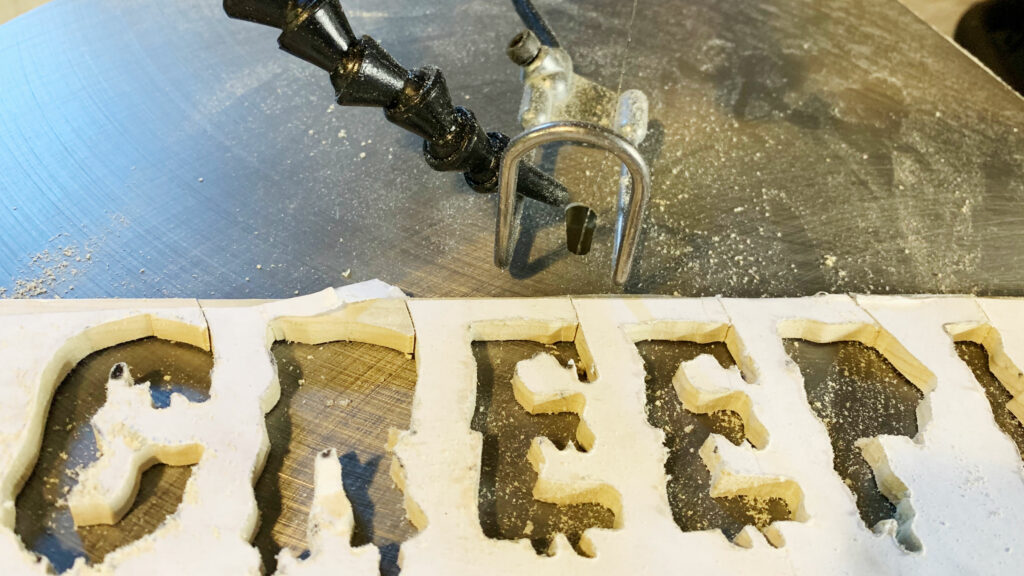 For materials she used 3/4″ plywood for the backer and 1/2″ poplar (available at Home Depot!) for the letters and Frank. Why poplar? It accepts paint extremely well. Speaking of painting, she used a white spray primer for all the pieces and the backer board. Sunrise Red for the letters. Spring Green for Frank's body and Granite for the highlights and a basic matte black for the rest.
If you make your own version of this sign, we want to see it! Happy Scrolling!