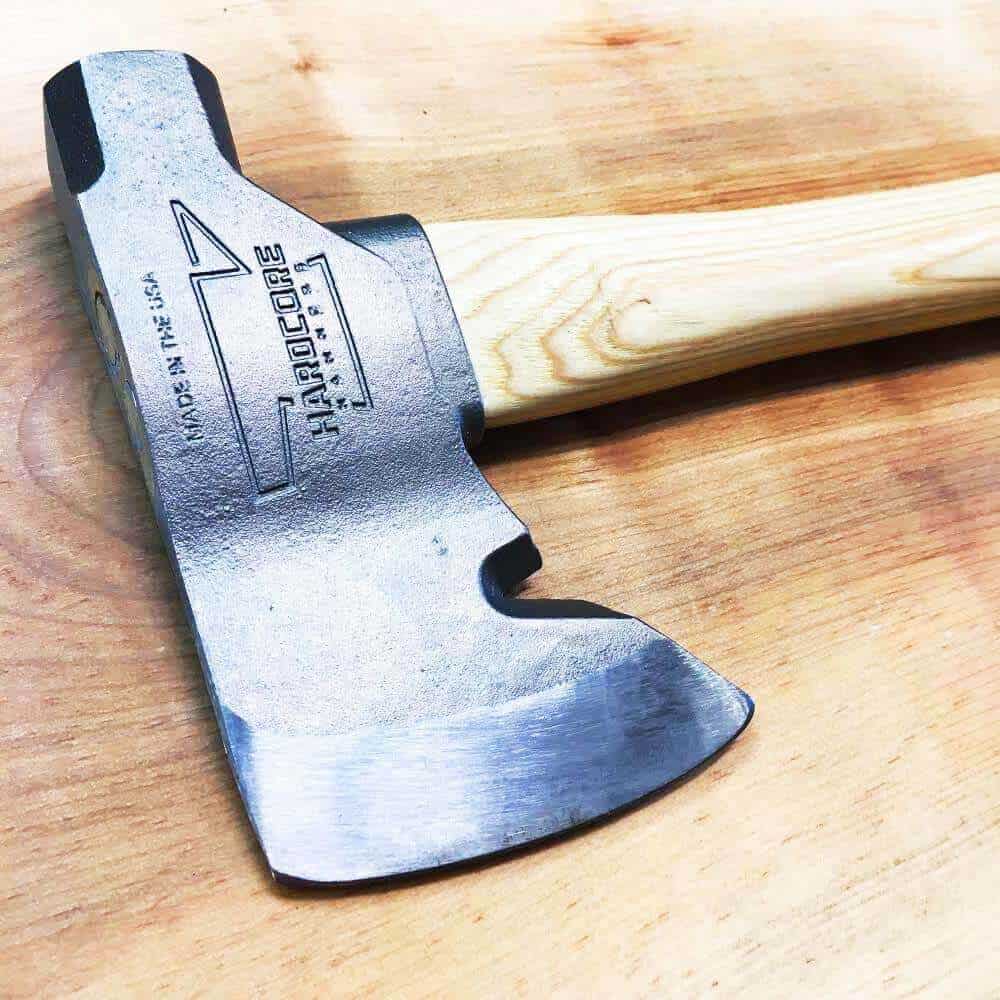 Zombie apocalypse aside, a good hatchet is something that's great to have on hand as an everyday useful tool or have in reach in case of an emergency (zombies be damned).  Whether it's yard work or you're headed out on a camping trip, you want your hatchet to be comfortable to swing, tough as nails and compact enough to throw on a pack.  Well we're all in luck because the makers of one of my favorite Premium Framing Hammers is heading into the wilderness with the Hardcore Hammer Survivalist Hatchet!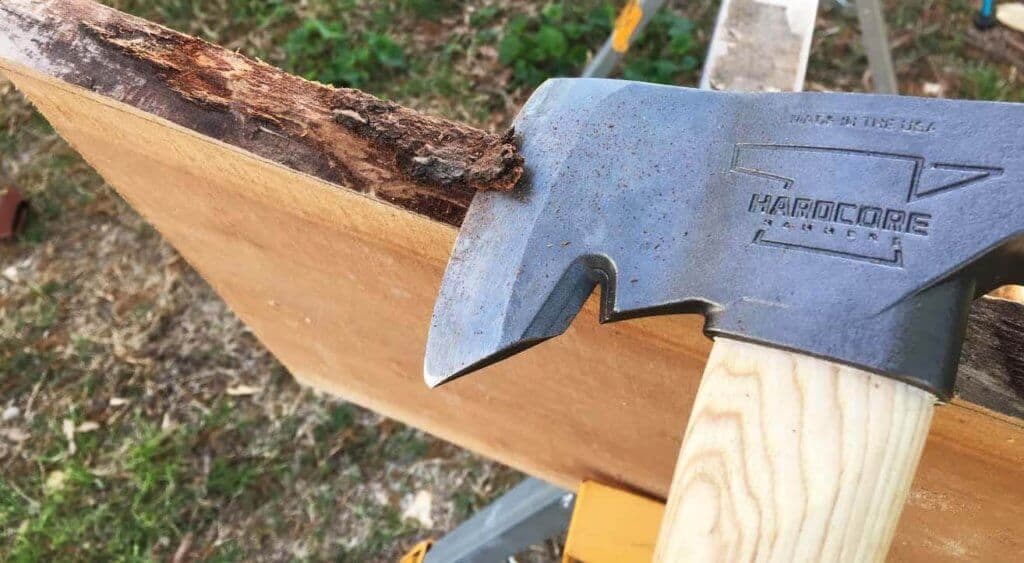 Camping Heritage
Back in my early 20's I spent a good portion of my summers working at a camp that nestled right up to a portion of the Appalachian Trail.  Throughout the week while each camp was in session we were teaching America's youth how to canoe, shoot bows & arrows and most importantly how not to store snacks in your sleeping bag in an area that regularly entertained encounters with Black Bears.  On the weekends, as staff we had the facility to ourselves with nary a child around to tattle on our cliche horror movie antics.  Secrets told around a campfire aside… this time in my life solidified a love for the outdoors and camping that I'll never be rid of.  So in terms of use, I'm immediately drawn to this hatchet for camping.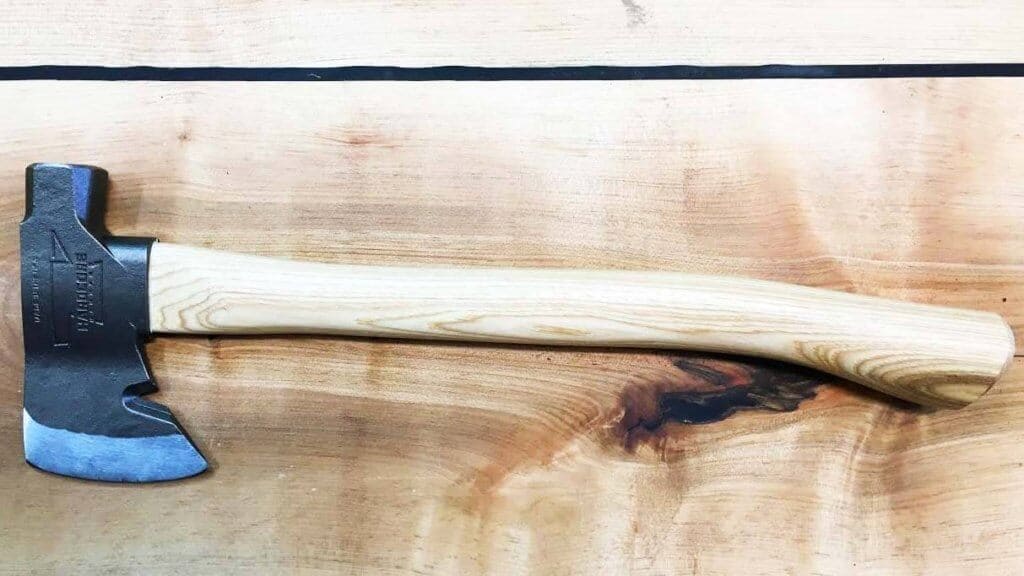 Survivalist Standards
Upon delivery this hatchet arrived sharp.  VERY sharp.  I could shave a patch of hair off my arm with it and take a picture, but then I'd have a bald spot on my arm for a few weeks…  In the world of hatchets, not all are created equal.  You can buy a budget hatchet at a big box store and you'll spend hours sharpening it to even get close to what you get with this Hardcore model.  Then that budget model won't hold an edge and you'll be back to sharpening soon enough.  On the flip side, you can drop a fortune on a premium hatchet ($300-500+) but guess where that model wasn't made?  That's right, the Hardcore model is one of the few premium hatchets actually made in the US of A and it won't break the bank.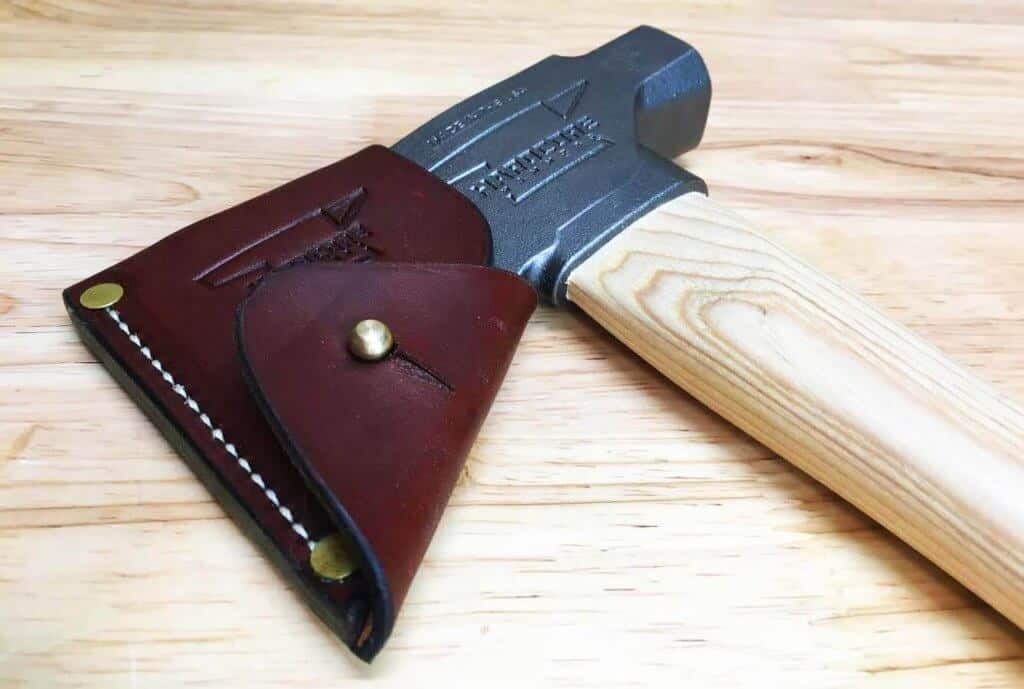 Hardcore Performance
The 18″ American hickory handle has a slight curve and feels like a California Framing hammer to me.  Which is a good thing.  I personally like the look and feel of a natural handle when it comes to hatchets and with hickory you know you'll get the perfect amount of flex and vibration dampening that naturally comes with that species of wood.  The curved hatchet head is made out of top quality 4140 "Ordnance Steel" that's legitimately tougher than nails.  The shape of a hatchet head determines the use and this one is a perfect meld of chopping and splitting.  This model also came with a custom leather sheath that makes it easy and safe to stow and oh yeah… even safer when swinging the opposite end…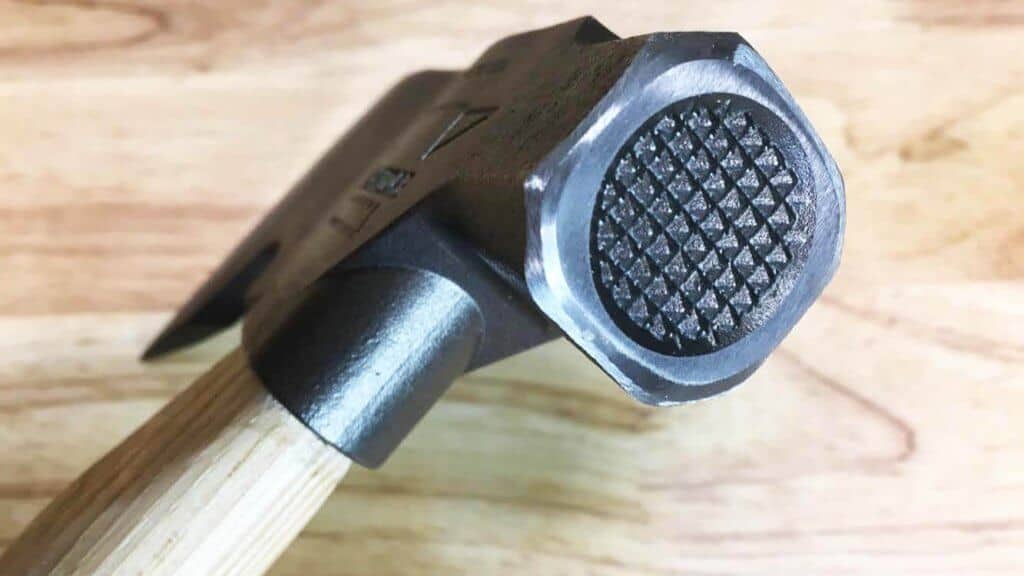 If you skipped my link at the top for the Hardcore Hammer I tested, this is where you'll want to go back and revisit.  What's unique to the brand is a patented striking surface with inset milling.  Milled faced hammers give you one of the best striking surfaces for efficiently driving nails but it also superficially damages the area of impact because of the waffle pattern.  Having the striking surface with an inset milled face means you can drive nails cleanly and use the smooth outer ring for finishing hammer applications.  Why does this matter in a review about a hatchet?  You guessed it, the Hardcore Hatchet comes with that same inset milled face on the hammer end of the tool.  If you weren't already in love with this Hardcore Hammer Survivalist Hatchet, you should be now.
~Lazy Guy
*This hatchet has been provided by Hardcore Hammers in exchange for my opinion on the product.  My opinion is my own.