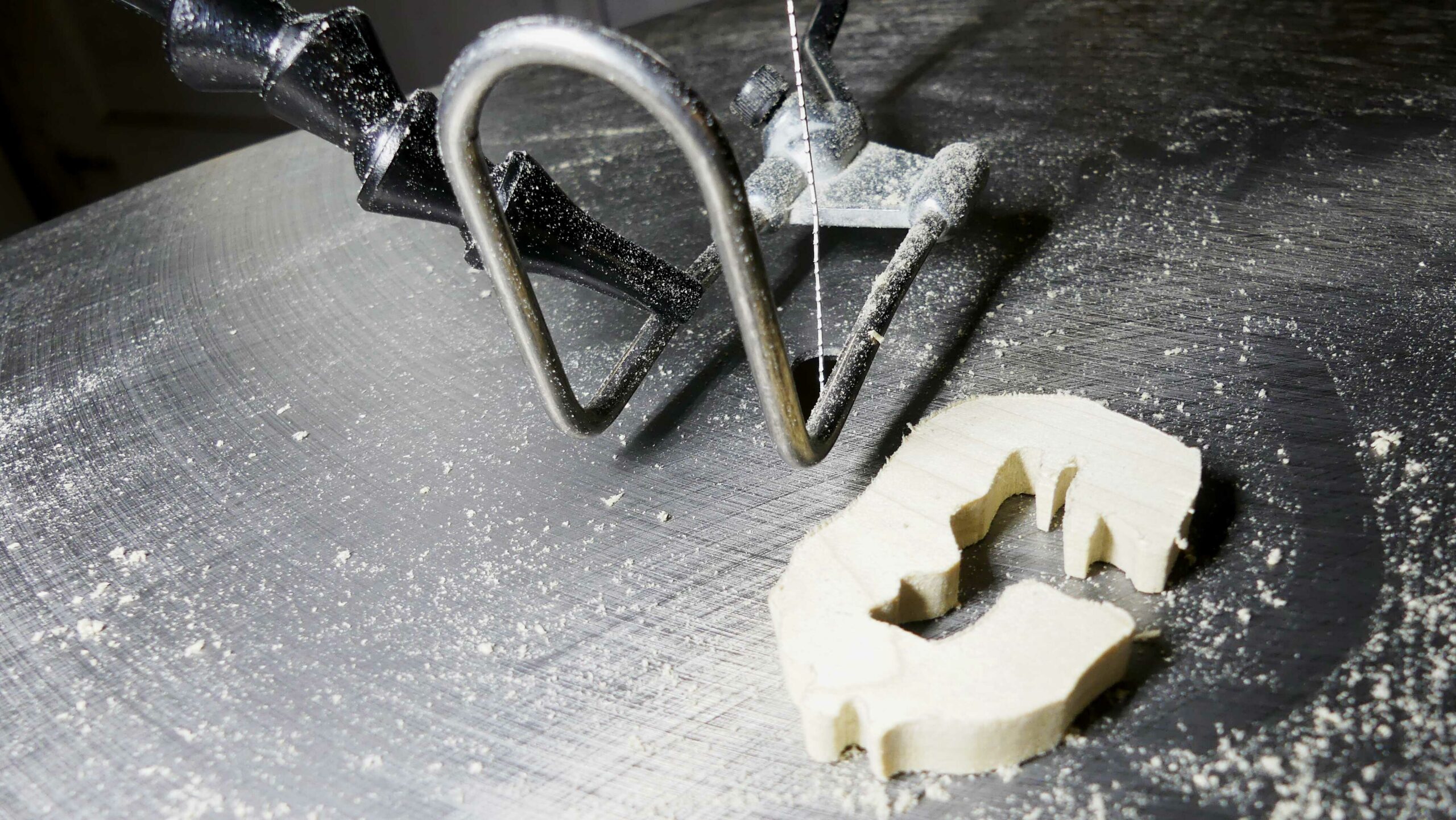 Looking for a woodworking side hustle that has quick returns? Your next tool purchase should probably be a Scroll Saw! But what's a reasonable budget to set aside and what equipment should you pick up? Let's find out!
*This post has been sponsored by The Home Depot. Affiliate links will follow.
Quality Saws Equal Quality Results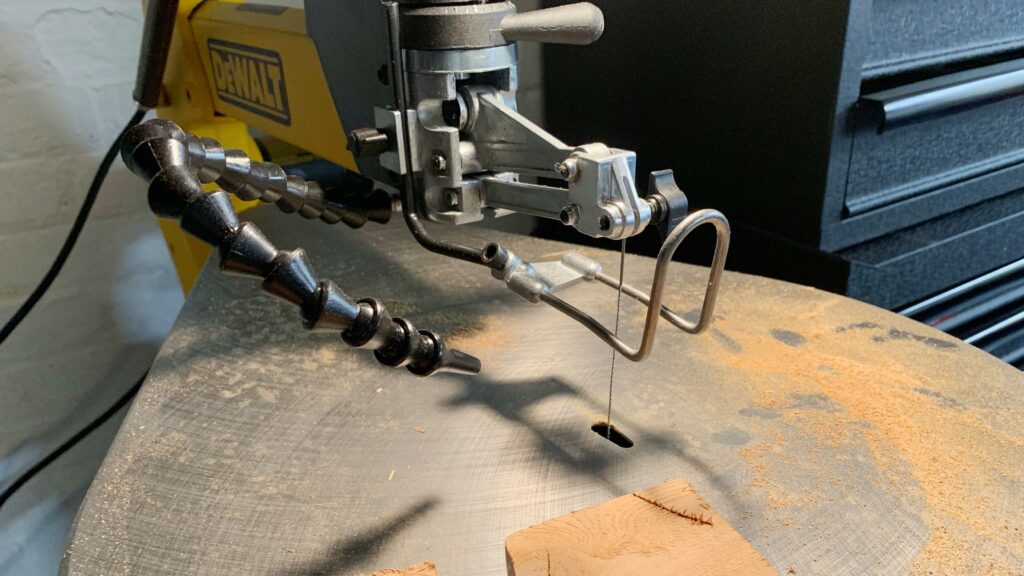 A few years ago I got a budget Scroll Saw that I've used all of 4 times. It's noisy, vibrates a ton and was a hazard to my fingers. So it now sits collecting sawdust from my other tools. As we've found with the tool reviews on this site, saws are one of those areas you can't skimp on quality and expect top results.
Fast forward a few years and I brought my wife (who still needs a catchy handle) to Haven Conference where she took a Scroll Saw class. If you're going to learn from someone, it might as well be from the Scroll Saw Queens Lizzy (@thehouseoftimber) and Jaime (@jaimecostiglio). She was hooked! So now she's now going to start contributing to the website with a little segment we're going to call "Scrolling With Our Homies".
It's Saw Good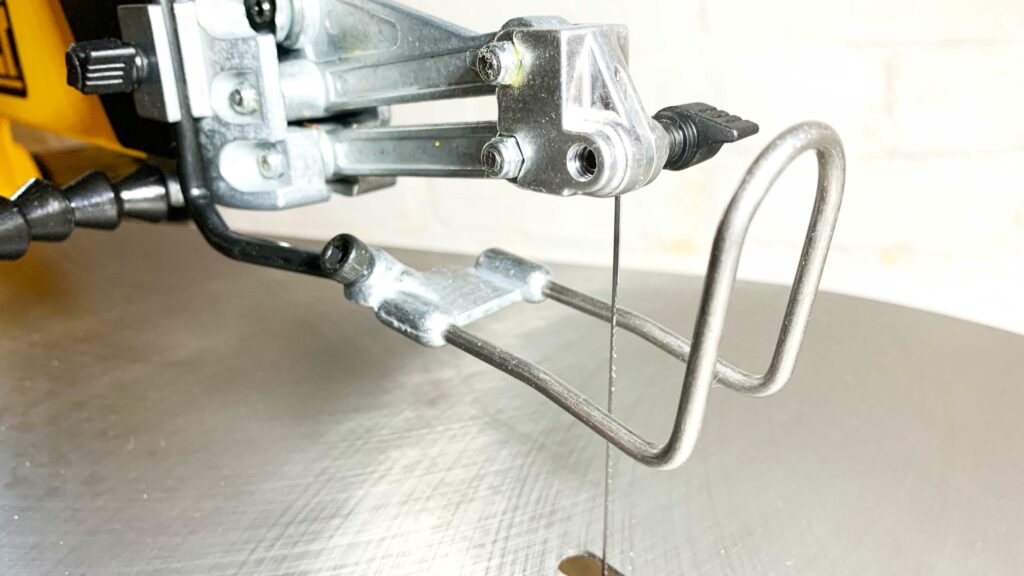 When you see someone ask for a tool recommendation in a forum you generally see mixed results, however, when it comes to Scroll Saws there is one overwhelming favorite… The DeWALT DW788 20″ Scroll Saw. That's sitting at just under $500, which, can feel like a lot. But think of it this way… the average Scroll Saw sign sells for around $100-$400. Obviously skill is a factor, but that's a potential quick ROI.
Sure you can go with one of the cheaper sub $200 saws… However, those cost cutting plastic parts don't hold up to the constant vibrations the saws dole out. Save up and buy right to begin with and then add on.
Work Space Add On's
Scroll Saw Stand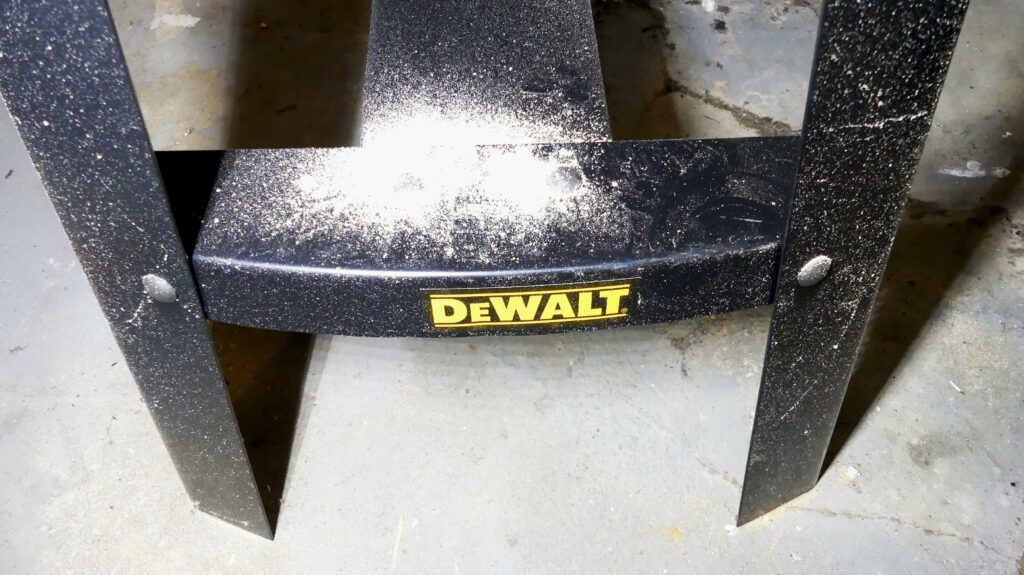 One thing you absolutely should do is mount your Scroll Saw to a work surface. If you don't bolt it down, it will run on you. So for that reason we picked up the DeWALT Scroll Saw Stand as well. For under $75 you get a stand built specifically for the DW788. Or you can buy the Saw and Stand in a kit (for the same price as sold separate).
Add A Light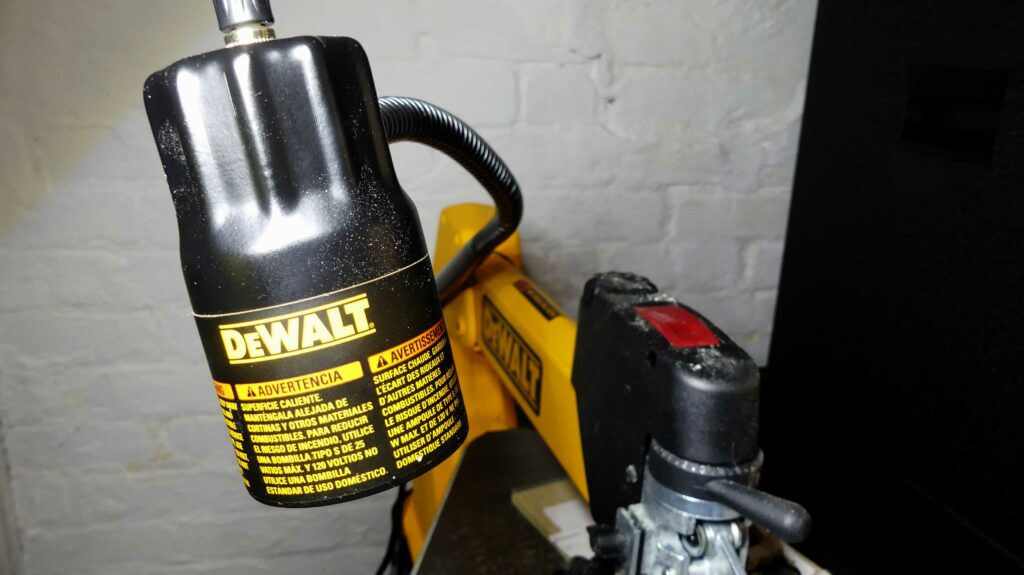 Like a Fast and Furious tuner car, the DW788 has quite a few customization options. Because I'm banishing my wife to the basement with this new hobby, we also picked up the DeWALT Scroll Saw Work light. Sure, any light would do, but this light mounts directly to your DW788 and costs only $30!
Get Comfy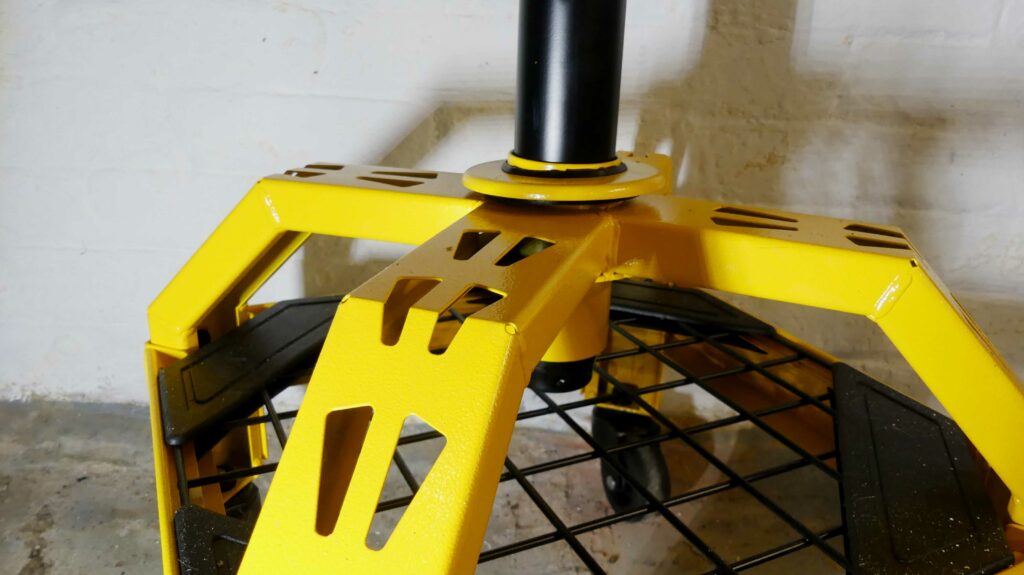 Once you start scrolling you're going to be there a while, so you might as well get comfy. To stay on theme we picked up the DeWALT Adjustable Shop Stool. I'm not going to lie… I want to steal this for my shop.
De-Clutter Your Space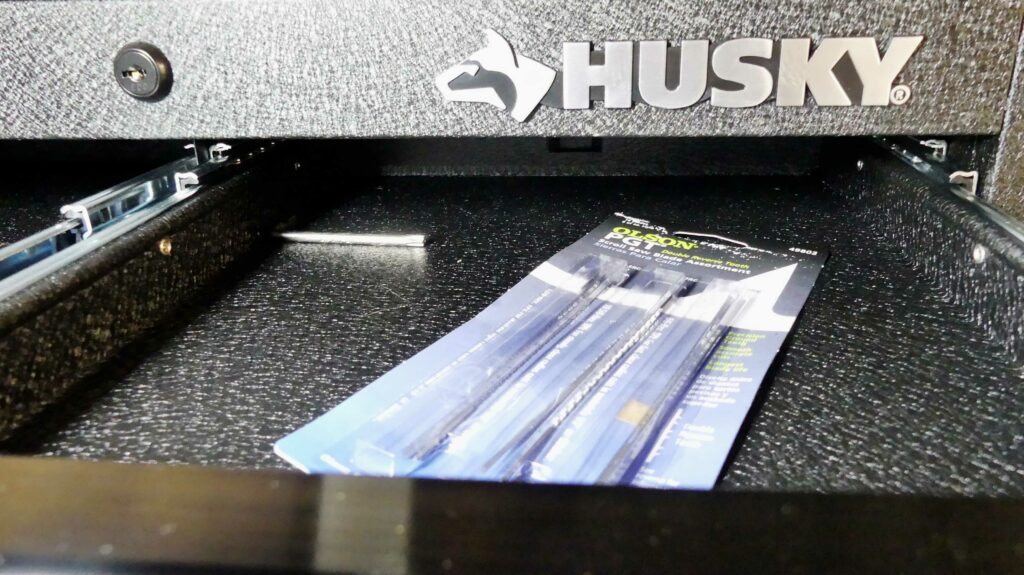 The one thing I'm habitually guilty of is just throwing stuff in a pile and calling it "put away". You can bet my wife is nodding and rolling her eyes at that statement all at once. But knowing how easy it is to just pile stuff up in the middle of a project I knew we needed storage.
For that reason we opted for the Husky 27 Rolling Tool Chest with an upgraded Hardwood Top. Full disclosure, my local Home Depot upgraded me with the additional matching Husky 26″ Top Tool Chest because they just had a return come in. So honestly… I'm going to steal some of that additional storage space so I don't always have to run out to the shop for tools.
Scroll Saw Essentials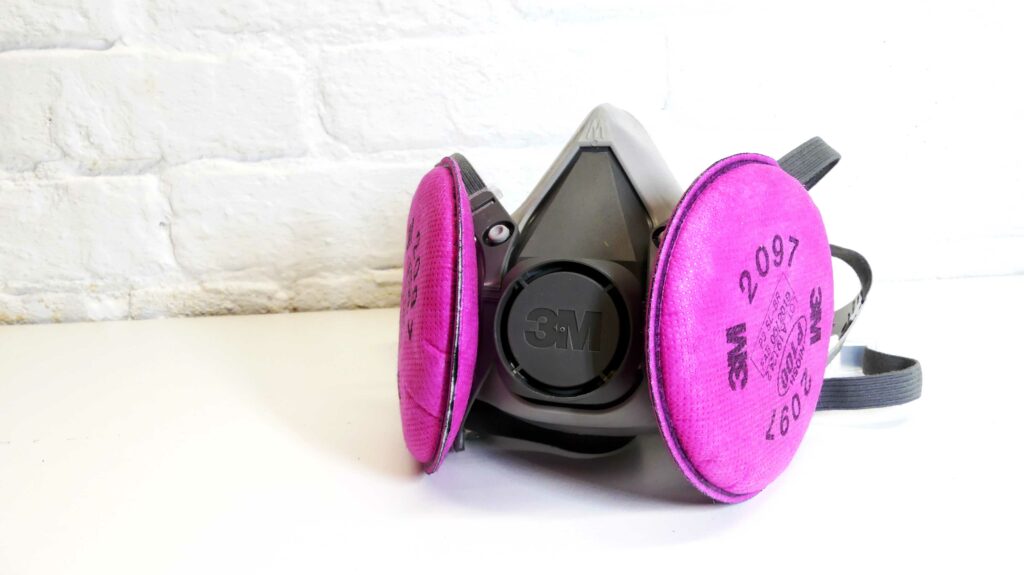 Last on the list are two of the MOST important items you need to buy with a new Scroll Saw set up… Quality Scroll Saw blades and a dust mask. Good clean cuts and good clean lungs rank high on my list. Or I should say, my wife's list (she still hasn't let me use the saw!)
At the recommendation of our pros, we picked up Double Reverse Tooth Blades from Olson. These type of blades are perfect for tight turns and lots of irregular curves. So pretty much anything most people are going to cut out. As for the Dust Mask or Respirator, just remember saw dust is not meant to be inhaled. If you have a dust mask, wear it, for my wife I picked up the 3M Multi-Purpose Respirator. As much as I love the raspy voice of Stevie Nicks singing… it's not a good fit for my wife.
The Total Scroll Saw Set Up
So where does that leave us? What's the damage? This total set up cost just over $900. However, the Husky Rolling Tool Chest upgrade put us around $200 over the initial budget. So really you're looking at right at $700 for the Scroll Saw, Stand, Light, Seat, Saw Blades and Respirator. That's a lot of bang for your buck right there that you can easily recoup in about a month of scrolling and then some.
My wife had never used a Scroll Saw prior to Haven conference and now she's cutting out tiny little detailed pieces like she's a pro. She's an avid quilter too so the cross-over hand eye coordination as actually very comparable. Especially if you upgrade your saw with a foot pedal. It's basically the same motion as a sewing machine.
~ Lazy Guy
Like this post? Pin It To Pinterest!