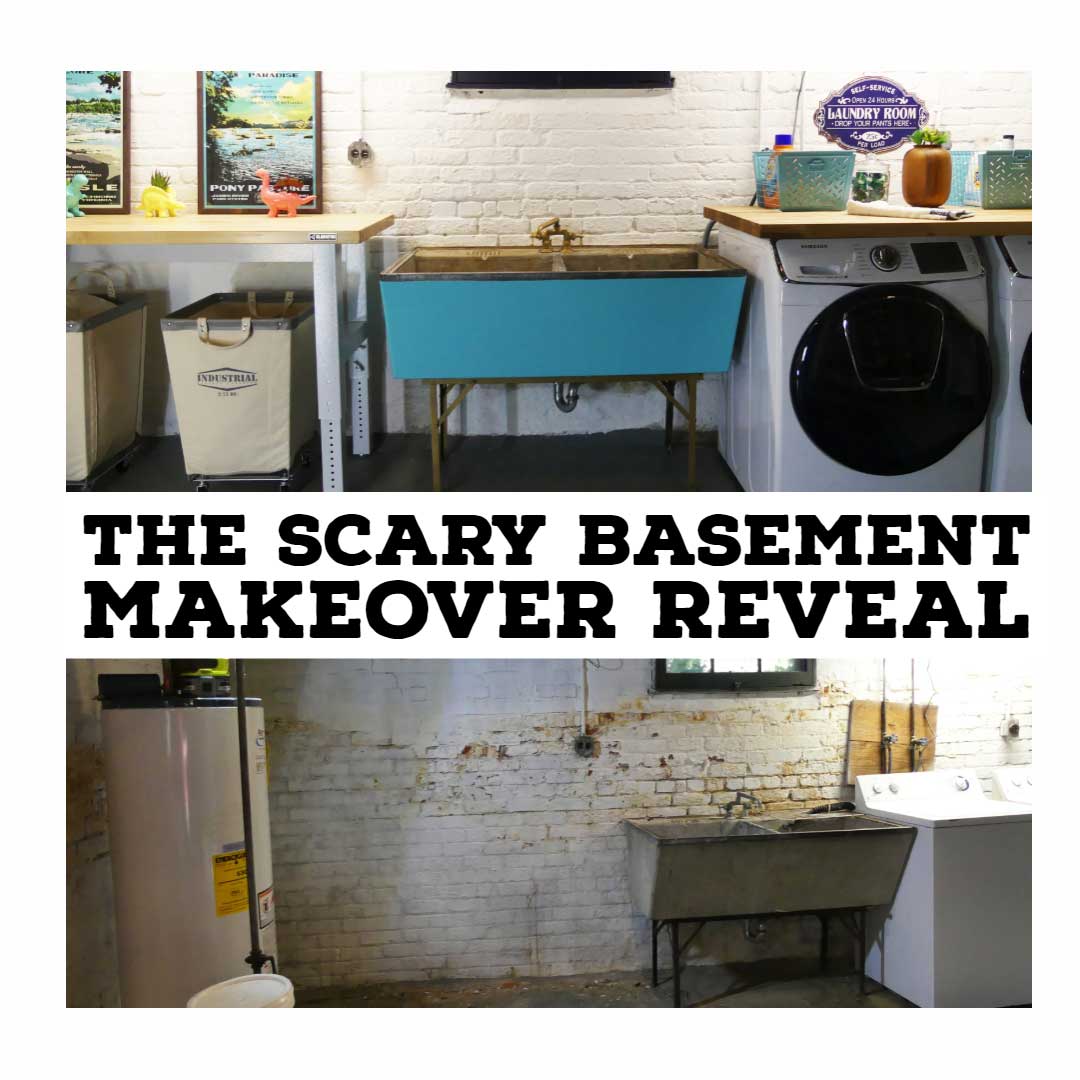 You've begged and pleaded. You've sat through weeks of clearing out Scary Basement monsters, water damage repair and more. Well now we can share the full Scary Basement Laundry Room Makeover!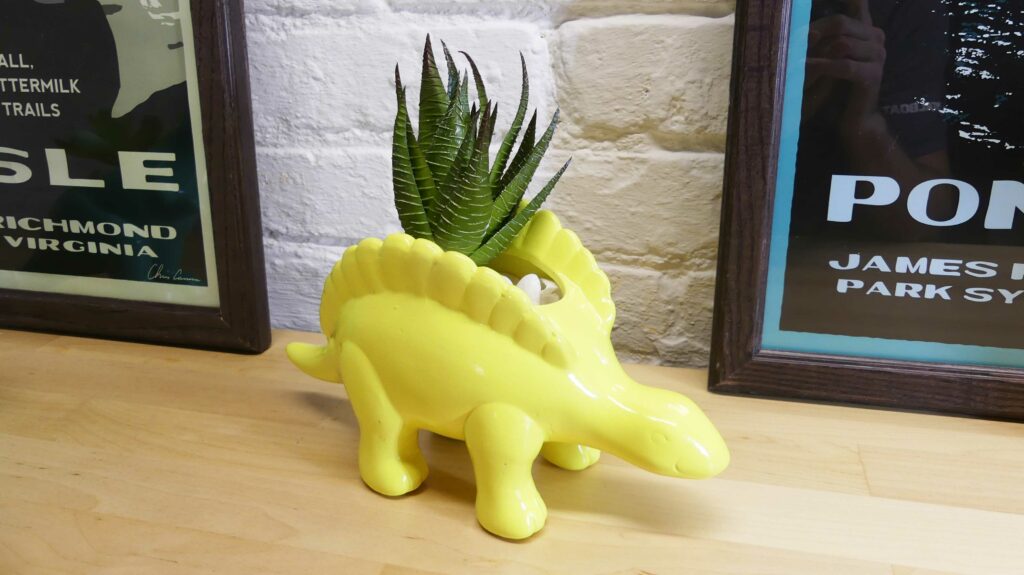 But first I want to thank The Home Depot for sponsoring this project! Without you guys it would still look like the Silence of the Lambs in here! Want to see the full reveal?
Head on over to the Home Depot Blog HERE to see the "From Scary To Funky" post so you can get a full reveal (and links) of all the products I used in this Laundry Room Makeover plus more of the beauty shots!
Laundry Room Of Terror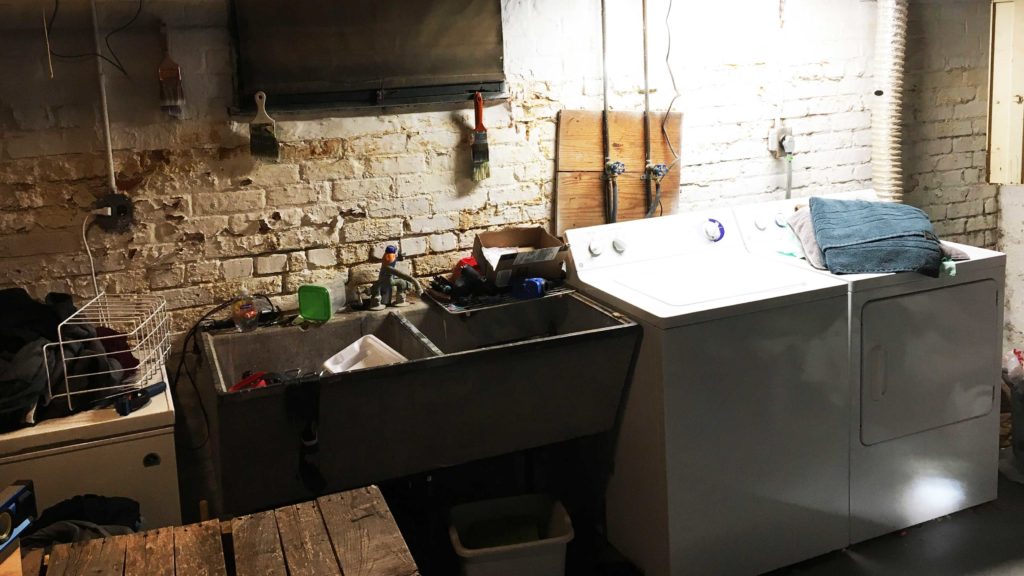 Don't be a skipper. If you haven't seen the original Scary Basement Makeover post, check out where we've come from before the reveal. It's more impressive when you see how we dealt with clutter, water damage, asbestos and other basement monsters.
Bringing In The Funk & Color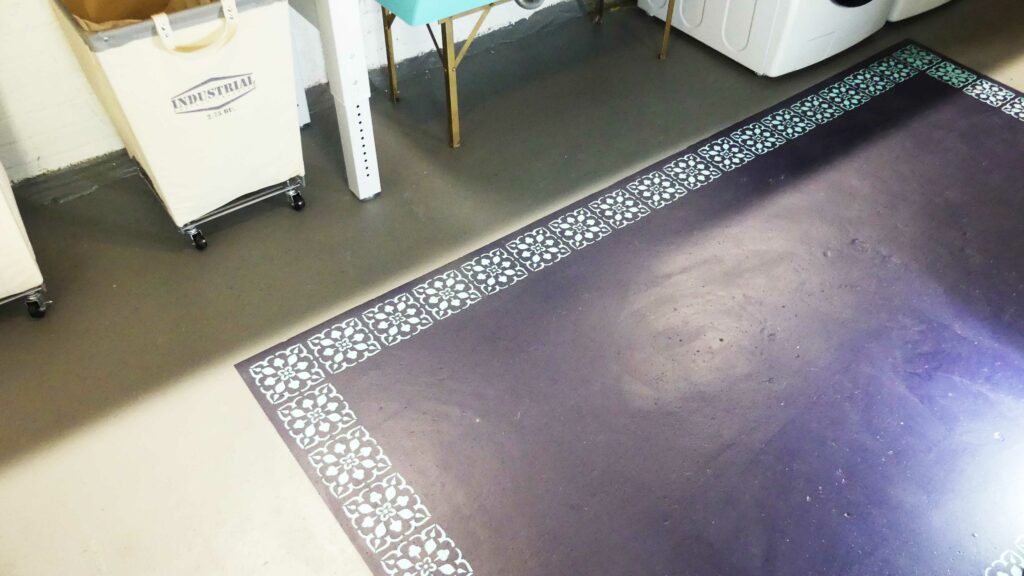 What about that floor? The floor stencil was a great way to bring in a little personality and a lot of color to really tie the whole space together. Make sure you head on over to the Floor Stencil tutorial to learn how we pulled an audible and were forced to put our math skills to the test.
What's Next?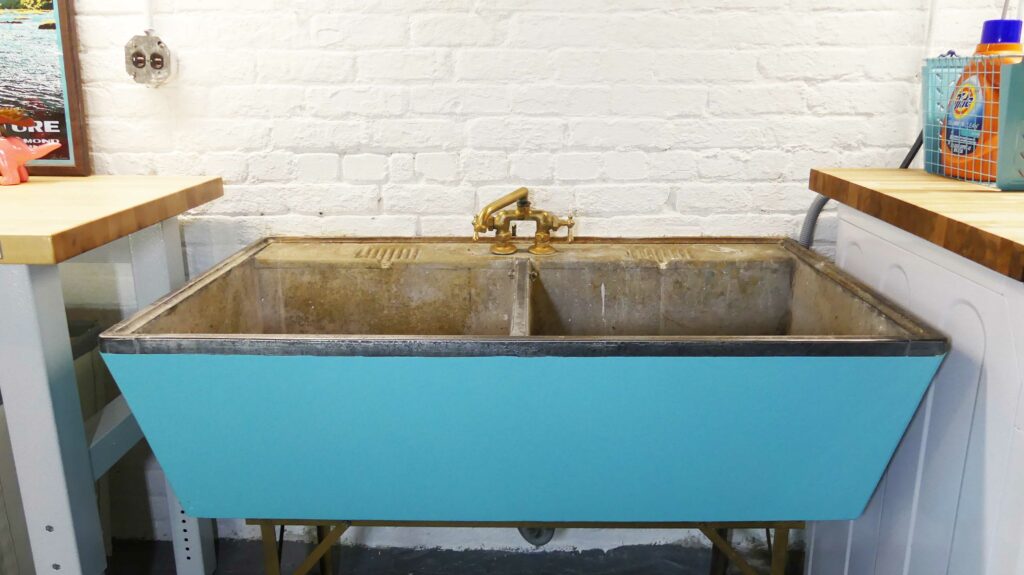 Wanna know how we brought the old wash basin sink back to life? Check that out here!
You've seen only one half of the basement (the awesome half!). The other side resembles an episode of hoarders so we need to figure out a way to tame the clutter monster over there. Stay tuned for more updates and storage solutions coming throughout the year.
~Lazy Guy
If you liked this project, make sure you Pin It to Pinterest!