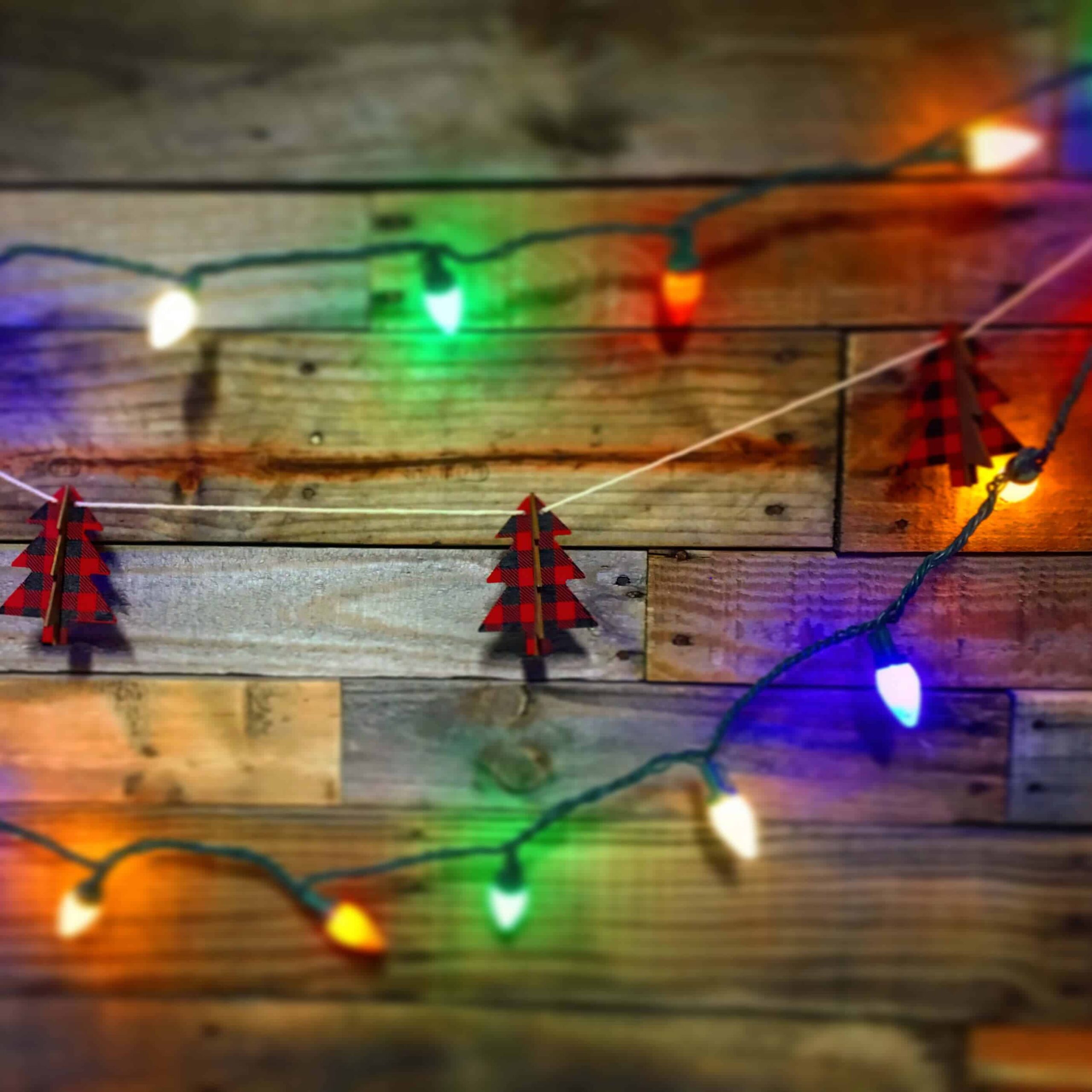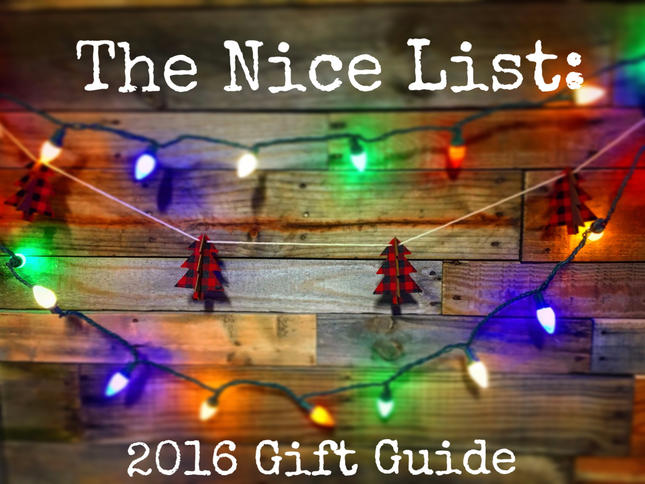 A few days ago we had the "This Is Not Your Grand Dad's Workshop" post giving you some of the newest shop upgrades for under $200.  Well after that went up there was quite a bit of feedback from people asking what do I recommend as far as a big power tool gift for their favorite DIY'er?  Looks like a few people have been taken off the naughty list this year and catapulted right into Santa's Nice list!  So because I have a bunch of woodworking projects that I can't currently share (because they're secret!), I've reached out to an expert (myself, because I'm never wrong…) and a bunch of my DIY peers to see what tools they would want crammed down their chimney and into a stocking.
*The products below are affiliate links, meaning if you buy any of these awesome gifts for your budding woodworker an Angel will get their wings and Lazy Guy DIY gets a tiny portion of your sale.  The price doesn't increase, but my love for you will.  
RIDGID 10″ Sliding Compound Miter Saw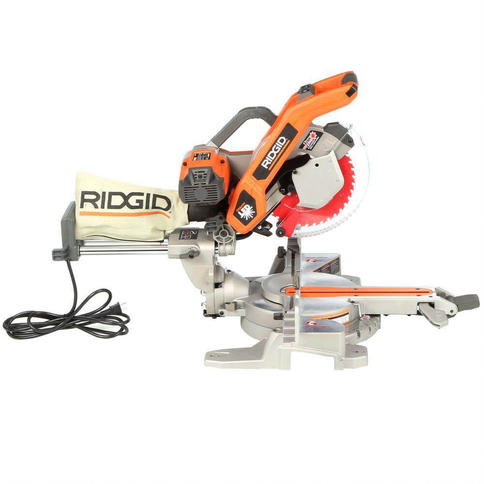 This was hands down the most recommended item out of ALL of the DIY'ers I talked to.  I know when I got mine, I realized that it was a turning point from owning the cheapest tools that could get the job done to investing into a passion.  I know that sounds sappy… but did I mention this model has dual lasers?  A sliding compound miter saw with dual lasers is way better than "sharks, with fricken lasers" any day.  The compound miter part is fairly common on base models these days, it's the slider that sets these model apart.  That means not only can you cut wider material, but you can also use your blade to run dado cuts and that's a DIY game changer my friends.  RIDGID Alternative:  Ryobi 12″ Sliding Miter Saw w/ Single Laser
Ryobi AirStrike Pneumatic Nail Gun Kit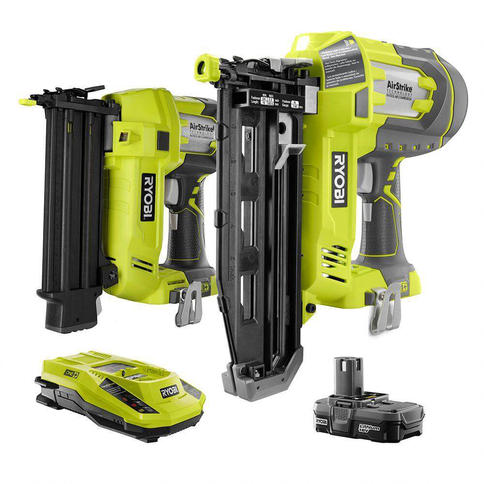 Compressor driven nail guns are annoying.  They require an air compressor and, well, sort of like what Ludacris said… "I've got hose in different area codes".  You've got a tether that always gets coiled around everything in your workspace.  That's the beauty of the AirStrike series.  Gone are the hoses and gas cartridges.  You just slap a Ryobi One+ battery pack on and start blasting nails into things.  Of all the new tools to come out recently, pneumatic nail guns are definitely one of the most exciting.  Plus they look badass when you use two at once… while diving through a window… taking out bad guys…  Okay.  Don't dive through a window and definitely don't use them on bad guys.  Ryobi Alternative:  RIDGID Brushless 18 Gauge (only) Brad Nailer
RIDGID 13″ Corded Planer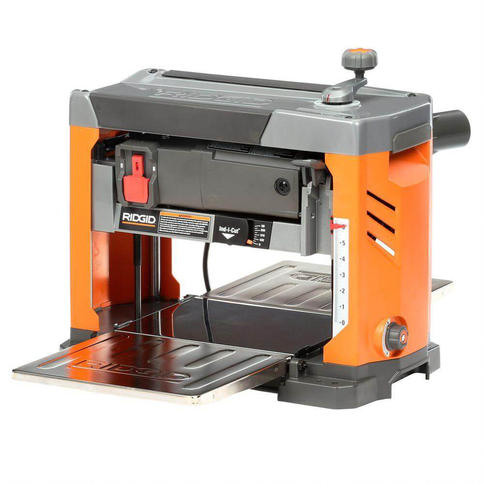 DIY'ers are no longer relying solely on pallet wood as their only means of using "reclaimed wood".  Yeah, you "reclaimed" that pallet from the back alley of one of your local stores…  or maybe you "reclaimed" a few cedar planks from your neighbor's fence.  That's called "stealing" folks.  More and more people are gaining access to legitimate (legally acquired) reclaimed wood from old buildings which means they also need something to clean and square those surfaces up with.  After removing the rusty old nails, run any of those pieces of lumber through a thickness planer to really bring out the hidden beauty.  Most of the lumber you get from the store is from newer growth and probably shipped from Sweden.  It just never looks as good as an aged piece of rough cut lumber.  If you want legitimate farmhouse style, you absolutely need a thickness planer.   RIDGID Alternative:  DeWalt 12-1/2 Benchtop Planer
DeWalt 10″ Jobsite Table Saw & Mobile Stand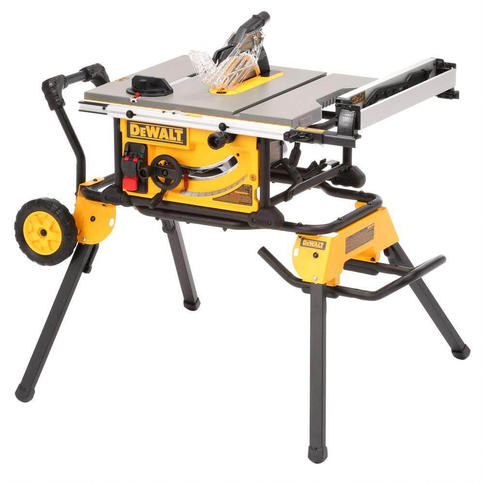 A budget table saw is a lot like staying in a budget roadside hotel room.  You might get lucky and find a bed with "magic fingers" for a quarter or you might get lice and bedbugs.  Table saws are one power tool you really shouldn't skimp on.  You can get by with a miter saw to begin with, but once you start ripping boards and making fancy cuts, a good table saw can actually replace a chop saw.  People were adamant about this DeWalt because of how versatile, lightweight and maneuverable this one is with the mobile saw stand.  I went with the alternative choice and love it.  DeWalt Alternative:  RIDGID 10″ Heavy Duty Portable Table Saw
OXX CoffeeBoxx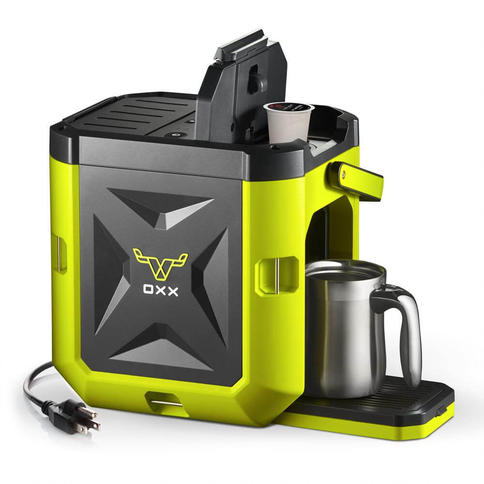 "Tell me, what does Judd Nelson eat for breakfast?""Oh, like all misunderstood rebels, he feeds on hypocrisy… and black coffee, to help with his morning dumps."  Aca-scuse me?  Yes, I just quoted the movie Pitch Perfect, but to bring things around, like Judd Nelson in The Breakfast club, I want something tough and rugged to give me my morning coffee if I'm in my shop.  I don't need something breakable like a fancy pour over coffee maker, I need something tough like Guy on a Buffalo tough (these videos are life changing), to stand up to falling tools and general shop carelessness.  The Oxx CoffeeBoxx is more than worthy to meet those standards and takes standard K-Cups.  CoffeeBoxx Alternative:  Makita Cordless Coffee Maker (does not accept K-Cups).
Milwaukee M18 Fuel Impact Driver Kit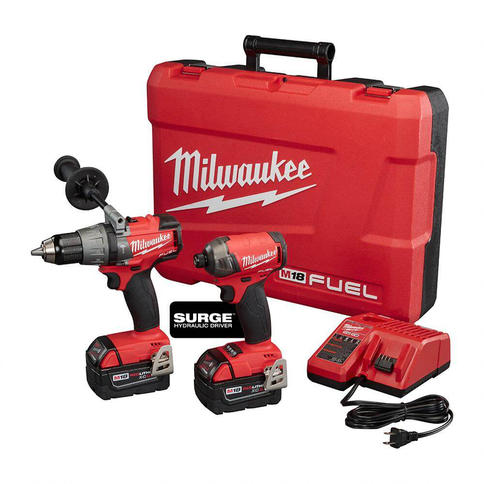 This is the Clint Eastwood "Man With No Name" of Impact Drivers.  This is one tough hombre that will take its licks in a shootout at noon and keep on going because it's hiding plate armour under its poncho (please don't shoot at this impact driver).  Milwaukee is a brand that's known as being one of the toughest out there with contractors on the jobsite.  Impact drivers have gone through a lot of changes in the last year with the addition of "brushless" drivers to most manufacturers.  That means you get more power, less battery consumption and even quieter trigger pulls (so you can be silent and deadly, but not SBD, that's gross).  Milwaukee Alternative:  Ryobi One+ Driver Kit 
DeWalt 1.25 HP Compact Router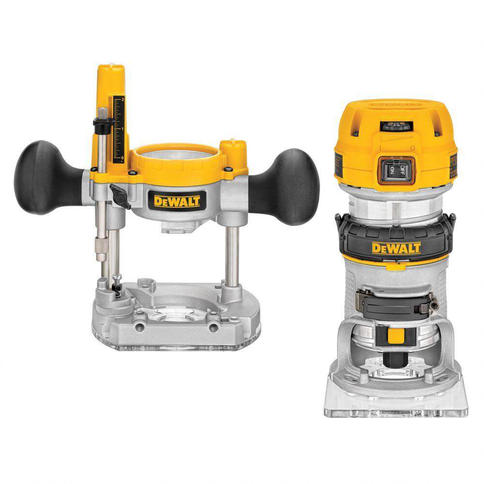 Everyone knows a guy that's 5 foot nothing and tough as nails.  Even though he comes in a "fun size" package, you know not to mess with him.  That's how to approach compact routers.  Sure there are bigger ones out there, but the speed and the overall toughness makes them more useful than a full sized router any day.  Throw in the fact that most compact routers come with an option to swap out for a plunge base and you have one of the most useful and convenient tools in the shop.  Want to go cordless?  DeWalt Alternative:  RIDGID Brushless Compact Router
~ Lazy Guy