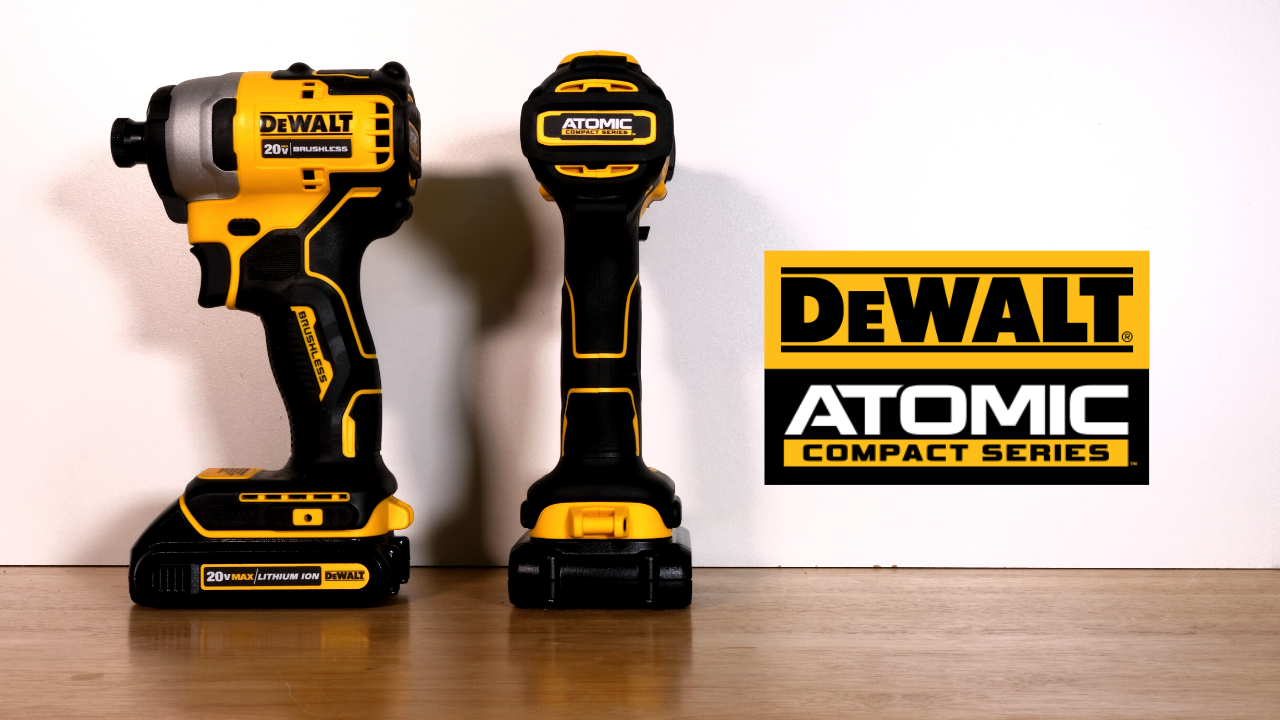 Are my hands getting bigger or are these power tools getting smaller? Towards the end of 2019, DeWALT released a new sub-compact series dubbed The Atomic. Similar to Makita's sub-compact series, this was DeWALT's entry into having more options based on the same battery platform. Flash forward and DeWALT has a new Atomic Combo Kit with Drill Driver, Impact and Black and Gold Drill Bits!
*This post is part of The Home Depot ProSpective Tool Review. Affiliate links to follow.
Is The DeWALT Combo Kit Right For You?
Check out the video review above! And after you've watched, make sure you subscribe to the Lazy Guy DIY YouTube channel and give this video a thumbs up!
DeWALT Atomic By The Numbers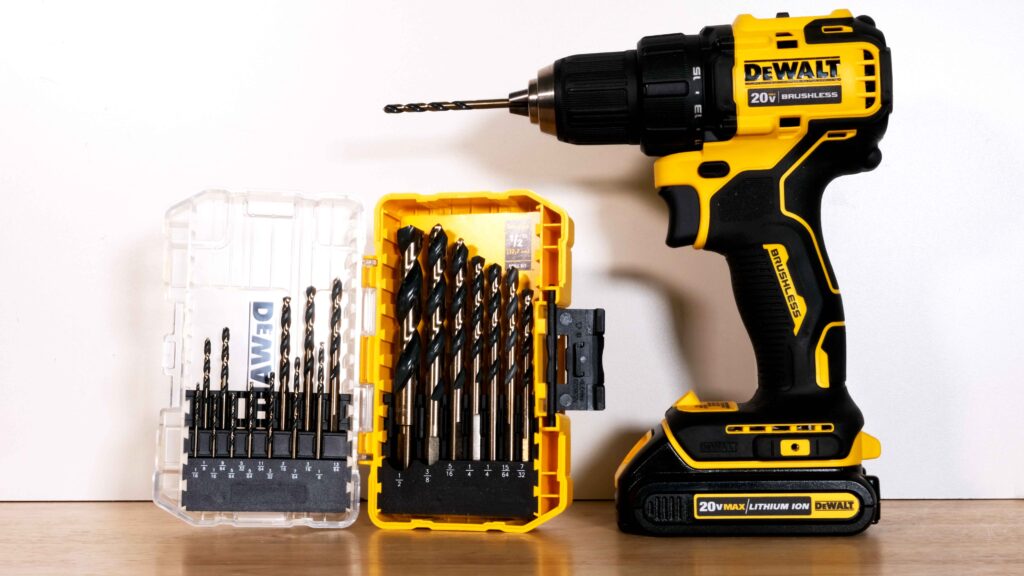 In this DeWALT Atomic kit you get the following pieces:
DEWALT DCD708B ATOMIC 20-Volt MAX compact 1/2 in. cordless drill/driver
DEWALT DCF809B ATOMIC 20-Volt MAX compact 1/4 in. cordless impact driver
Two 20-Volt MAX lithium-ion 1.3 Ah battery packs
20-Volt MAX charger
Contractor's Bag
At 5.1″ from back to chuck, the Atomic Impact Driver is decked out with 3 LED lights and 1700 in./lbs. of torque. Meanwhile, the Atomic Drill Driver comes with one LED foot light and 340 unit watts out (UWO) of power.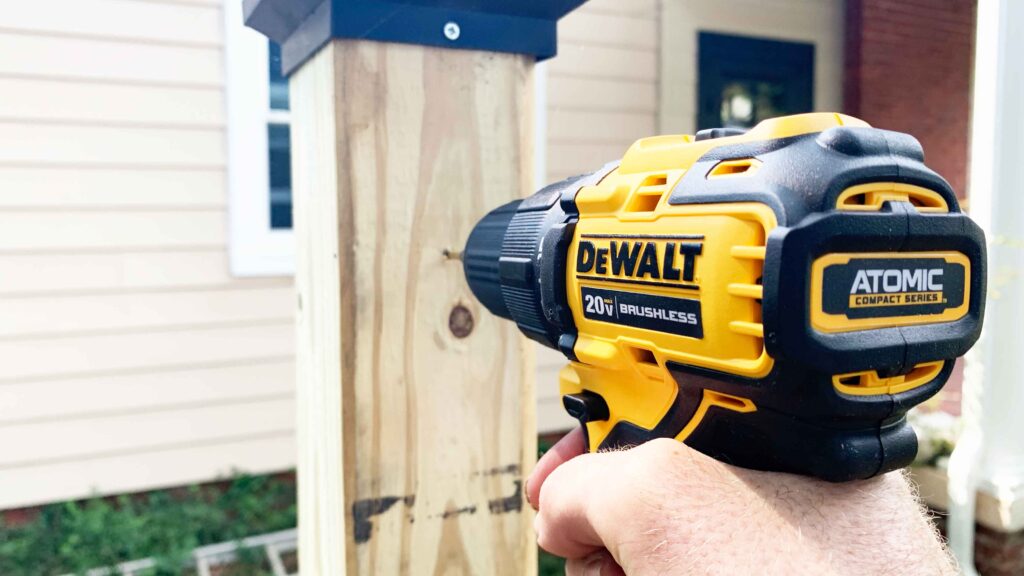 So what does that mean to you? If you watched the video above (go back and watch the video above!) you'll see who I recommended these tools for. With a brushless motor, you get a more efficient tool that doesn't drain a battery as fast. But in this kit, you're also getting a smaller battery. So will this tool with the included batteries be jobsite ready? In terms of tools in hand all day, no chance. But you can always swap out your batteries for some bigger DeWALT 20v Max.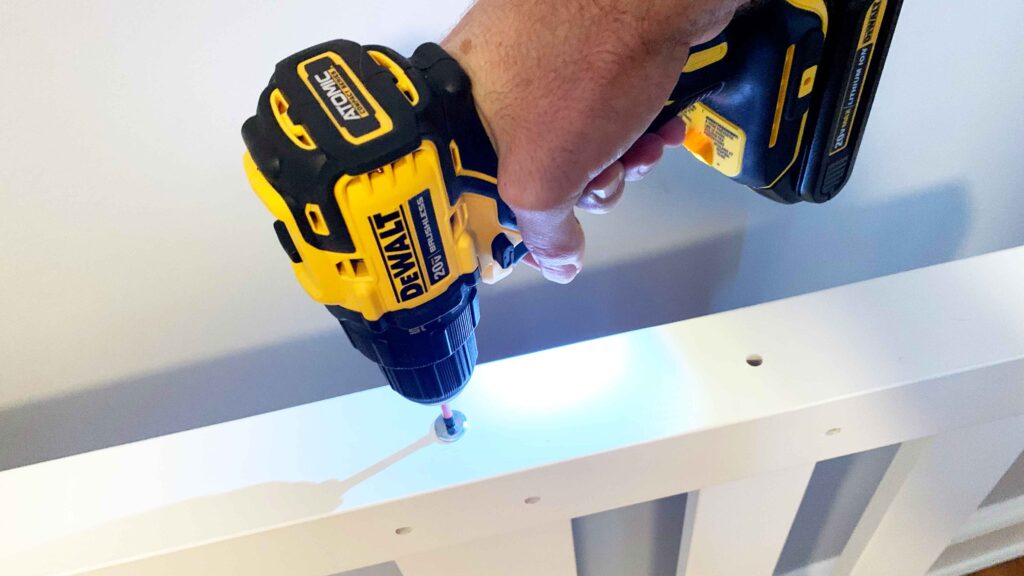 In terms of power, the DeWALT Atomic impact driver holds its ground to the sub-compact competition. You're very much in-line with the Makita XDT15 LXT. The DeWALT Atomic Drill Driver is what needs to pack a little more punch though in my opinion. But that's coming from someone who generally uses a full sized hammer drill instead of a normal drill driver. Basic driving and drilling are no issue. However, tougher tasks like using a hole saw or trying to driver bigger lag screws take it a toll on the driver and require a little patience. It will get the job done, but you'll hit the clutch a few times and have to restart before you're through.
You can pick this DeWALT combo kit and more at your local Home Depot!
~Lazy Guy