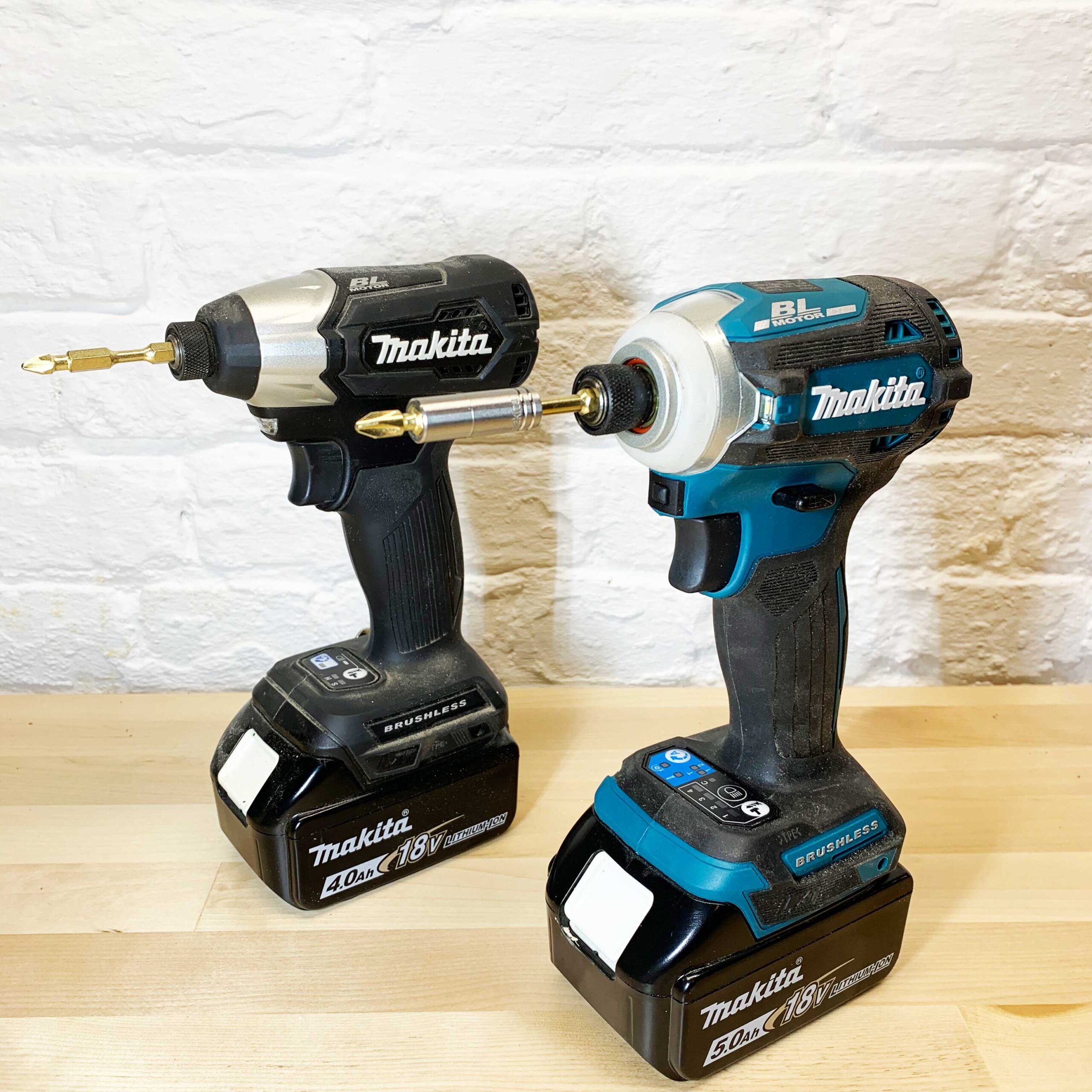 When talking power in tools, adding more oomph usually comes at the cost of getting a bigger tool. Not the case with these two very different Makita Impact Drivers. The XDT15 Sub-Compact Model has been a staple to tradesmen who don't want to give in to the 12v lines and now the brand new XDT16 is revolutionizing the Impact Driver market. The question is, which one is the right fit for you?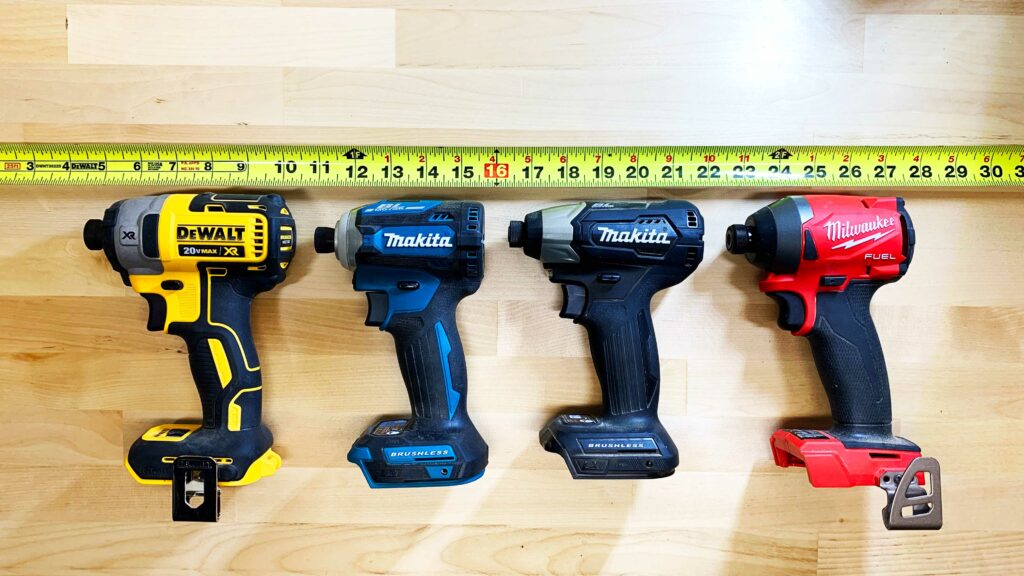 The XDT15 Impact Driver is part of The Home Depot Pro-Spective tool review while the XDT16 has been provided my Makita. Affiliate links to follow.
XDT15 LXT Sub Compact Impact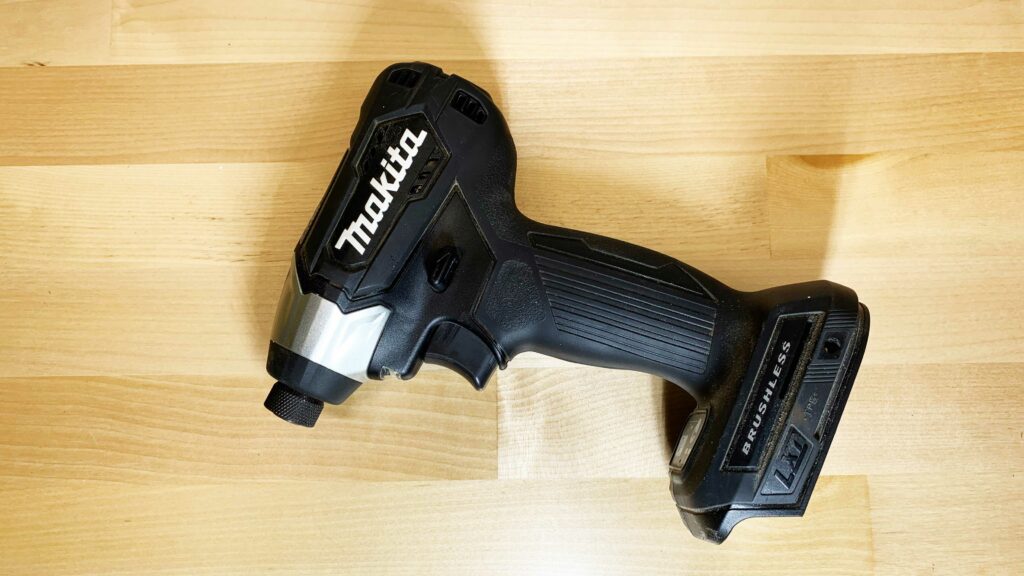 Prior to receiving the Makita XDT15 for review, I actually bought one for myself over a year ago. I wanted a driver that was small enough to fit into a tight space, but I wasn't willing to drop down to 12v power. Since I had been using clunkier models in day to day applications and tool reviews the switch was immediately noticeable.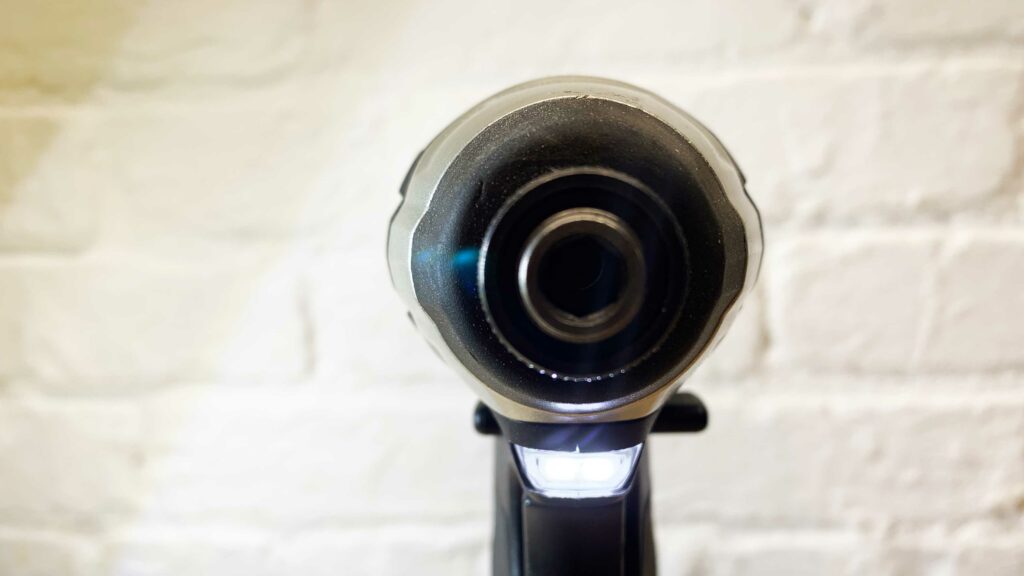 A few months ago we talked about the revolution of the Sub-Compact market with Makita tools and the XDT15 Impact Driver was flagship model. At only 2.6 lbs. and 5-5/16″ from nose to tail, you're getting a tiny tool that puts out 1,240″ lbs of Max Torque. That's more power and less weight than the very popular DeWALT 20v Max and 240″ lbs. more torque than the ultra tiny Milwaukee 12v Impact Driver.
Why The Makita XDT15?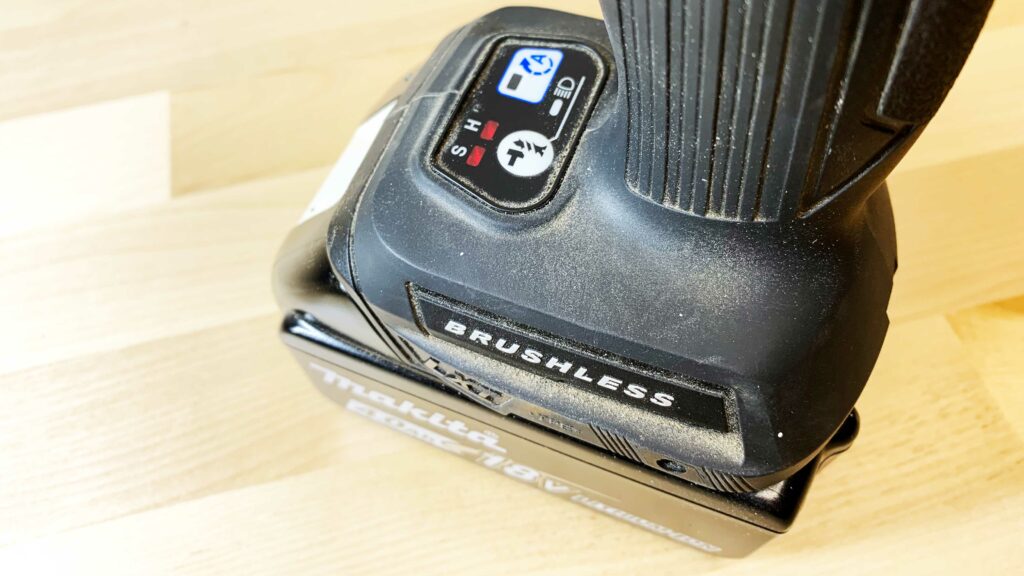 At under $120 For the XDT15 Bare Tool or $140 for the Charger, Battery and Bag kit you're getting a great value in a small package. But if you're looking for top of the line impact driver with a bigger budget…
XDT16 LXT 4-Speed Impact Driver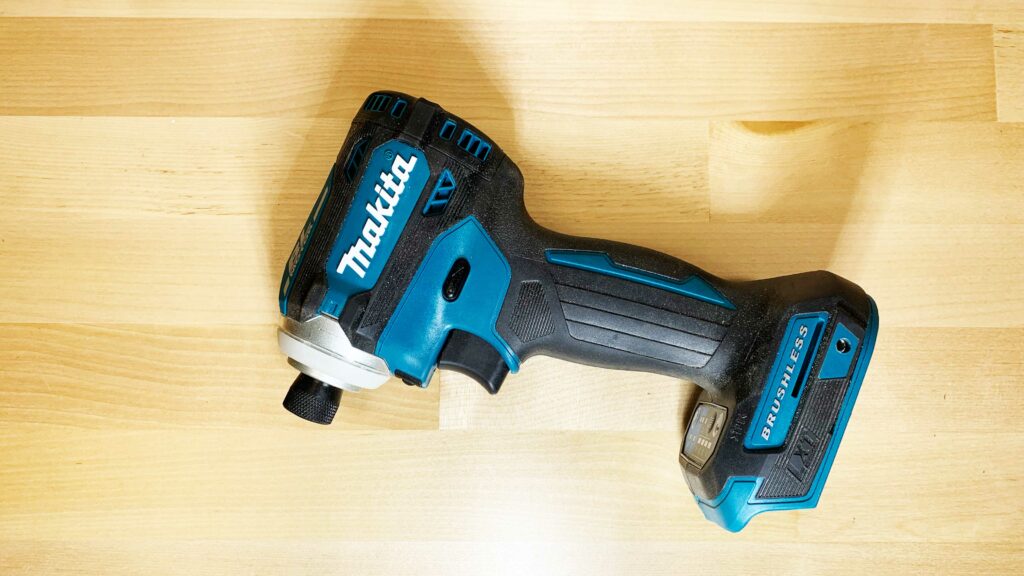 Last month Makita dropped a bomb on the industry with their revamped XDT16 4-Speed Impact Driver. It's a behemoth in features and power (1,600″ lbs), but not in it's tiny 4-9/16″ stature. The next closest in competition is potentially the upcoming DeWALT Atomic 20v Max Impact Driver with the rumored specs. For now, the Makita XDT16 is king of the hill in terms of checking all the right boxes.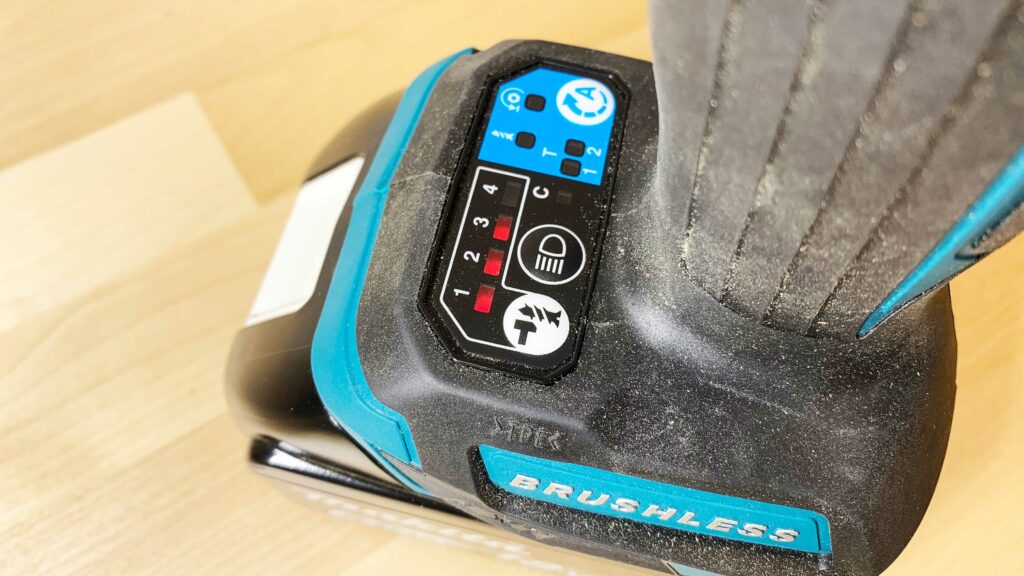 Aside from the 4 -speed power selection, this impact driver gives four precision fastening settings: Assist Mode, Auto-Stop, Tightening Mode 1 & 2. With Assist (A-Mode) you're set up for driving longer fasteners. The drive starts at a low speed until tightening resistance begins. Then it gears up for a full power drive which is perfect for those all too common cam-out. Auto-Stop Mode is perfect for removing nuts or bolts by stopping the driver when the head is loose enough to reduce resistance. That way if you're a mechanic or linemen you can safely hand loosen the remainder and not worry about dropping a nut or bolt.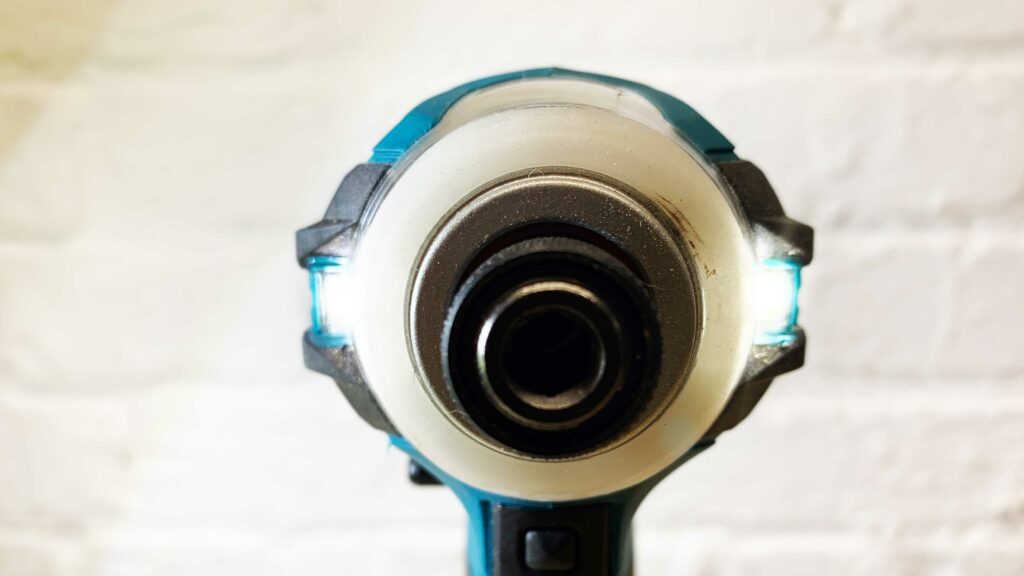 Tightening Mode 1 (T-1 Mode) is meant for driving self tapping screws in lighter gauge materials. The driver starts at full speed and then stops when it meets resistance. That will save from stripping material. T-2 Mode is meant for self tapping screws in heavier gauge material. The driver starts at full speed and then slows down when resistance is met. Perfect for drawing materials together with out snapping your fastener or damaging your material.
Why The Makita XDT16?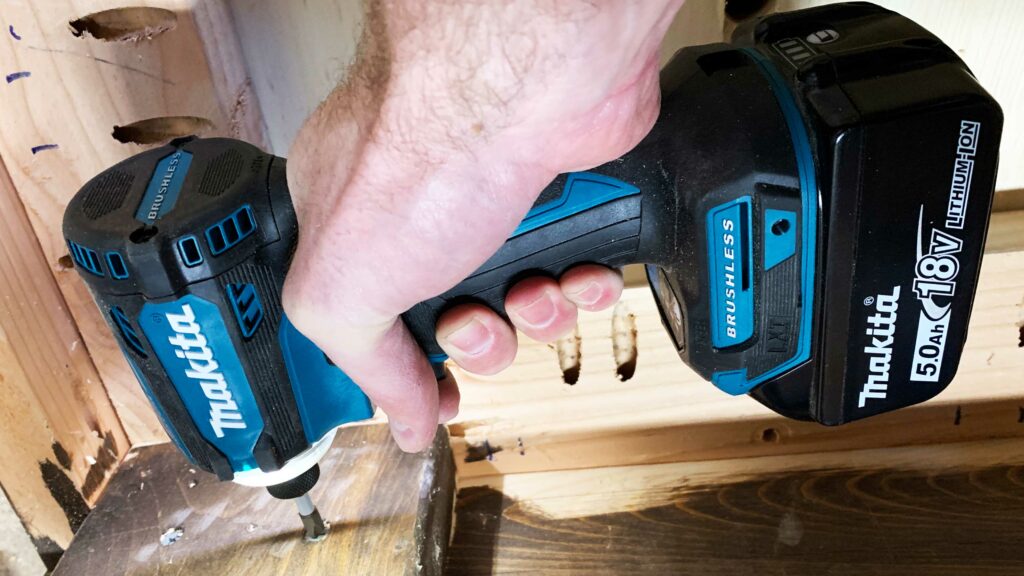 Keep an eye on the Tool Review Impact Driver round ups this year because this is my bet for the best impact driver for 2019. It's that good. With a perfect balance of compact size, loaded features and a ton of power, the Makita XDT16 is going to be one of the toughest Impact Drivers to beat. The Bare Tool Kit starts at $189 with full kits starting to roll out in the next few weeks.
~Lazy Guy
Like Makita Tools? Check out the Makita Tool Review Feed!
This post has in part been sponsored by The Home Depot Pro-Spective Tool Review. I have been provided with product and compensated for my time in exchange for my opinion. My opinion is my own. A special thanks also to Makita USA for providing the XDT16.
Like this post? Pin It to Pinterest!