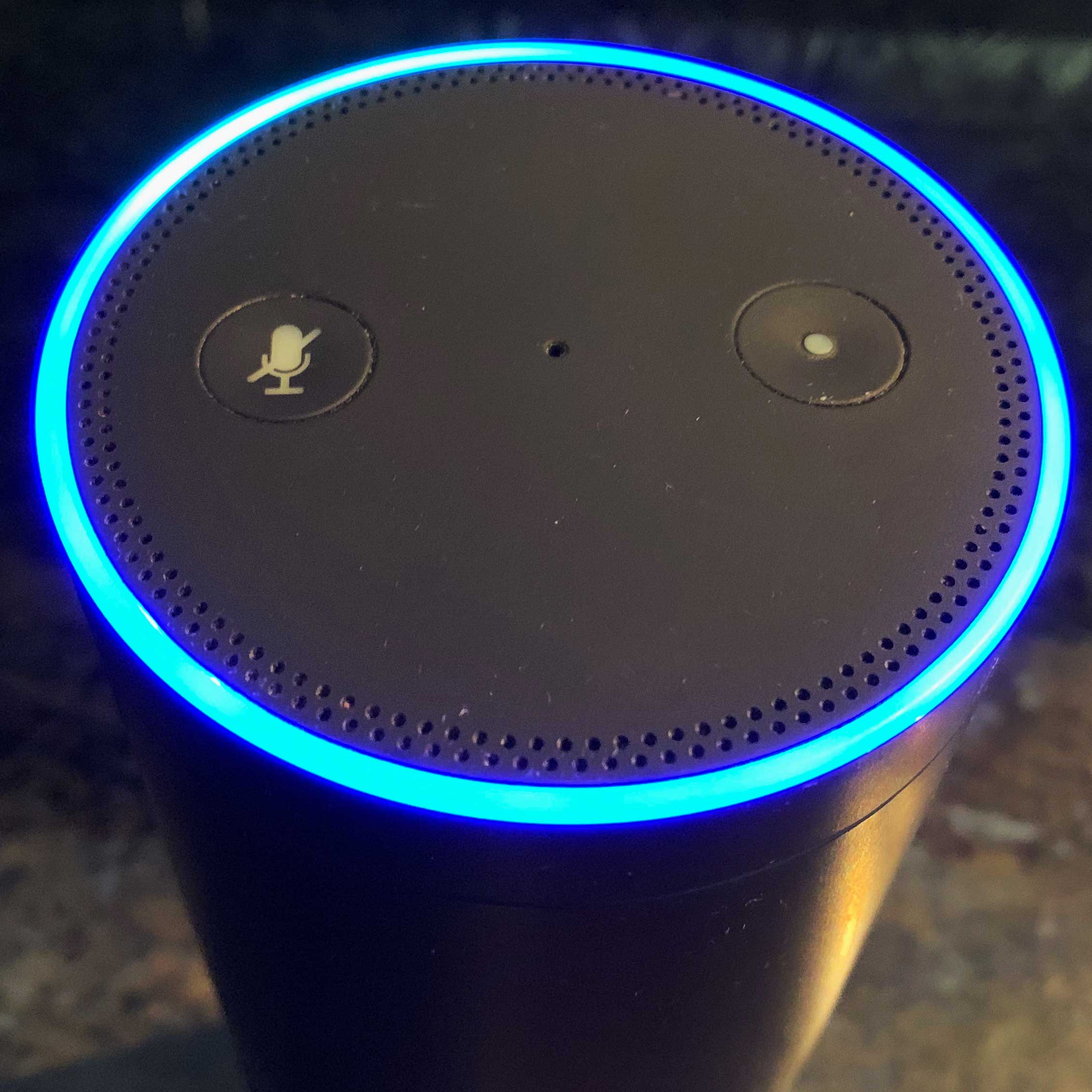 There's a battle raging in our house every day. It's a battle of wills and it's because we've converted our home into a Smart Home. It's not me though, I love the new tech. It's between two of the women in my life: My wife… and the Alexa on our Amazon Echoes throughout the home.
The Smarter Smart Home
I don't want to brag, but my wife and I are great at game nights and Jeopardy. She's a doctor and I'm a smart ass. We've been banned from playing anything with our friends after we finished a game of Trivial Pursuit (all pie pieces) in under 15 minutes. So it felt natural to update our smart people home to a Smart Home this past year when we partnered with Home Depot.
And that's sort of where the problem began…
More Convenient To Some
My four year old daughter and I have no problem telling Alexa to turn on the lights, lock the back door or play "Shake It Off" by Taylor Swift (my request, not hers, she's more into death metal). But Alexa hates my wife. She refuses to answer her or she gives a completely ridiculous response.
Asking her to "turn on the lamp" next to my wife's spot on the couch is the first and most used command we've set up. The next is turning out the bedroom lights. Alexa doesn't play ball when my wife asks. "Here is a list of things that are green and orange" (for over 5 minutes) or "now playing a sample of Boston's "Octopus Whisperer". Wait what?
Last night I came up from the basement and told Alexa to turn out the basement lights. She said "okay" immediately. Less than five minutes later my wife asked her to "turn on the basement lights" and Alexa told her "I'm going to need a minute". Seriously.
Why Can't Alexa Get Along?
I've tried to figure this out by searching the inter-webs and nothing has consistently worked. We have five Echoes around the house and an Ecobee 4 Smart Thermostat with Alexa built in. Three of these units can pick up your commands if you're speaking in the dining room. So is this cross-listening the problem?
Nope. Upstairs in our bedroom we have one Echo Show unit right by our bed that I use for an alarm clock. There shouldn't be any interference… but does it listen to my wife? Nope. The funniest part is that she speaks clearer and with more diction than I do. I mumble and speak while walking between rooms with my back turned. No issue.
Now What?
I love our Smart Home. My wife secretly loathes it. So what does that mean for you? Before you invest heavily into Smart Home Devices make sure you figure out if you have a Love/Hate relationship with your digital assistant. A basic Echo Dot is under $30. If Alexa and the Echo don't work for you, you can check out the Apple Home Pod or Google Home.
~Lazy Guy