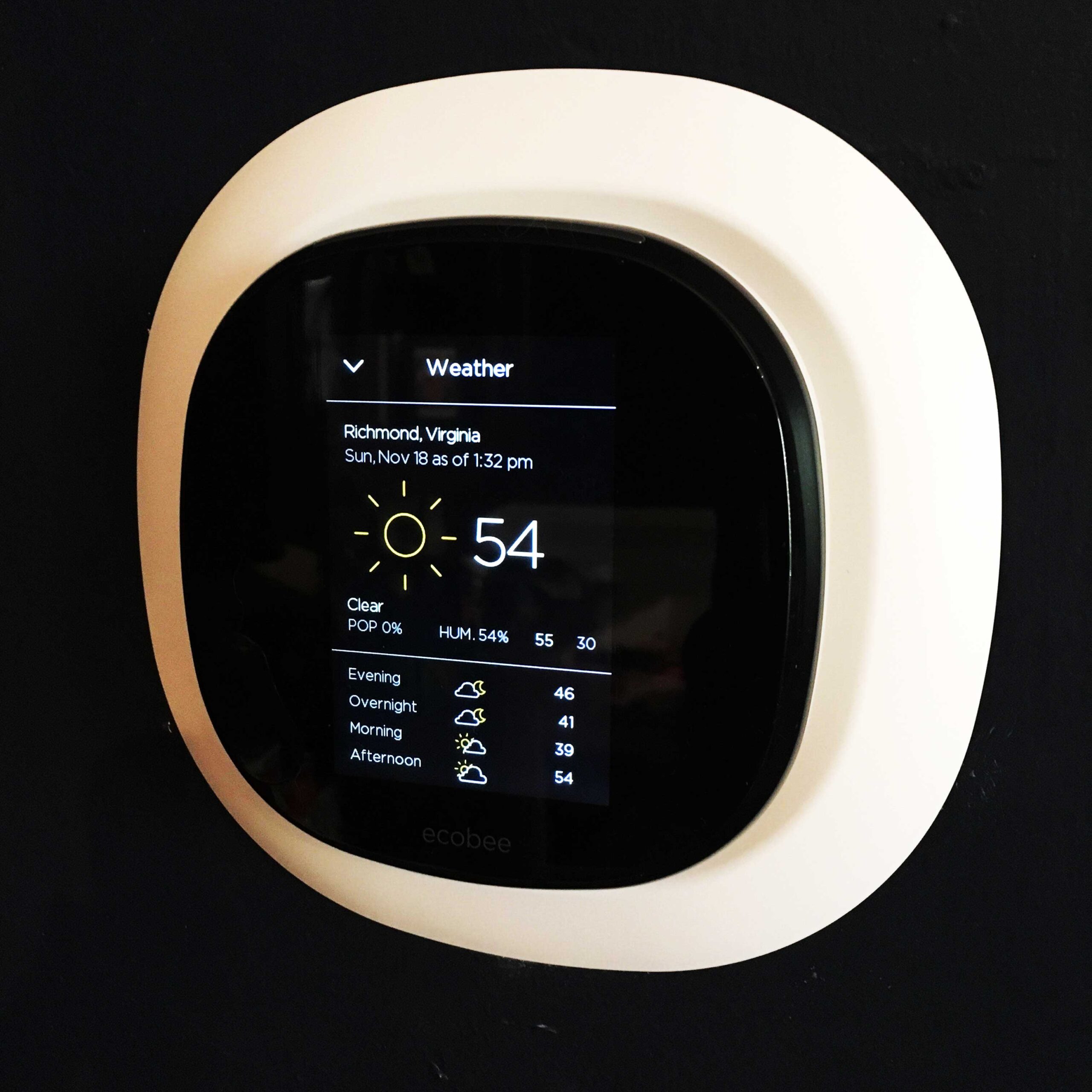 While looking ahead at this Smart Home Campaign with The Home Depot, there's been one product I've been on the fence about when it comes to installing and that's the Ecobee4 Smart Thermostat.  Why?  I've already been using a Nest Smart Thermostat for over a year now… so this feels like cheating.  But then why does this Smart Home upgrade feel so good?
*This post is part of an ongoing Home Depot Smart Home Series.  Affiliate links will be included.
Upgrading The Original Smart Home Upgrade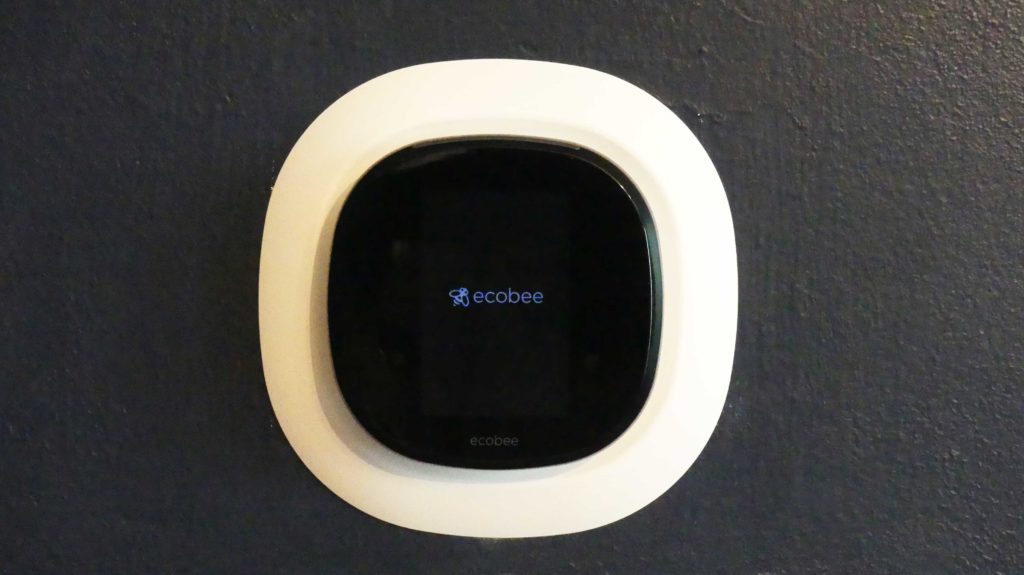 Look, it's impossible to talk about the Ecobee4 and not mention the Nest.  The simplicity and design of the Nest Smart Thermostat was a gateway into Smart Home Automation and it revolutionized the industry.  Paired with a home assistant I could control the temperature in my home with my voice or my smart phone.  When something went wrong and the temperature started to rapidly drop, I was notified immediately, the Nest Smart Thermostat is a great product.  But… the Ecobee4 has surpassed its predecessor.
A Smarter Thermostat
The turn dial on the Nest is nostalgically fun like an original iPod, but the touch screen on the Ecobee4 is all around easier to navigate.  The display offers the current temperature and conveniently, the outside temperature as well.  I love the fact that I also can see the daily forecast with all the highs and lows plus chances of precipitation.  It's a total climate command center for the inside and out.
The most obvious upgrade is the integration of the Alexa Smart Assistant.  Rather than buying another Echo, the Ecobee4 has one directly built into it.  So when justifying the cost, consider you're buying one less Smart Home Assistant with this purchase.  This also means if you're already controlling your other Smart Home products through Alexa, integration is as easy as syncing your account.
The Ecobee4 Advantage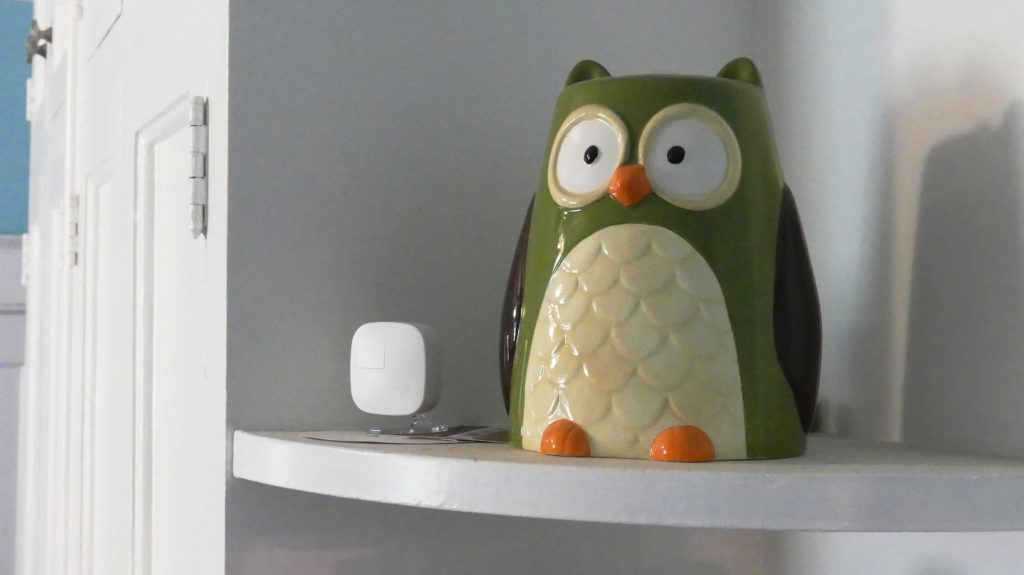 Ecobee was the first Smart Thermostat to offer satellite room sensors, that gap has now closed, but paired with the software, it's still superior.  Smart Thermostats gauge and set the temperature based on what's happening directly around the wall unit.  They also adjust according to motion when considering home and away mode.  That's nice and all, but what happens when your thermostat is in a hallway?  Does that reflect the temperature of your whole house and is it really a high traffic area to trigger routines?
The Ecobee4 comes with one room sensor that lets your thermostat gather information from additional sources if you've got a room that's usually too warm or too cold.  You can pick up a two pack of Additional Room Sensors for under $80.  They're battery powered, discrete and pair immediately.  Rather than drawing from a single source of data, you can cover your whole house to make sure you're comfortable in all rooms.
The Learning Software Conundrum
I mentioned the software being an advantage and that's because my Nest did some weird stuff.  I understand why, but it would "learn" my routine and drop the temperature during the colder months significantly during the daytime when I wasn't home or when we were in bed at night.   A few hours before I got up at my regularly scheduled 6 AM stumble to the coffee maker it would crank the heat to bring the temperature back up to par.
Okay for open spaces, but with our daughter's bedroom door closed at night the temperatures would drop down to 60 and then race up 78+ several hours before it was time to get up.  Also, if I was home and not walking by the thermostat for several hours it would assume I was "away" and adjust the temperature.  Paired with the external room sensor and syncing the location of my phone, the Ecobee4 gives a much more accurate schedule for temperature control and adjustment.
Ecobee4 Installation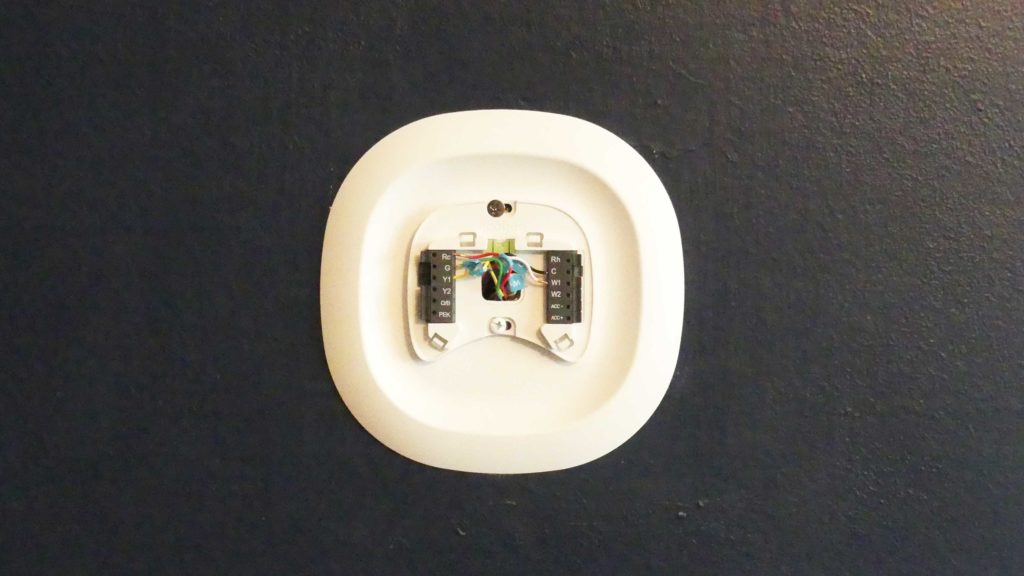 Hardware installation for both thermostats is extremely easy.  As long as you have a "C" wire running to your current thermostat you can have everything attached and ready in minutes.  If you have an older system in place without a "C" wire, you're going to need a professional to install the Nest.  The Ecobee4 comes with a converter that you can set up yourself if you're lacking the "C" (common wire) so your unit will properly run.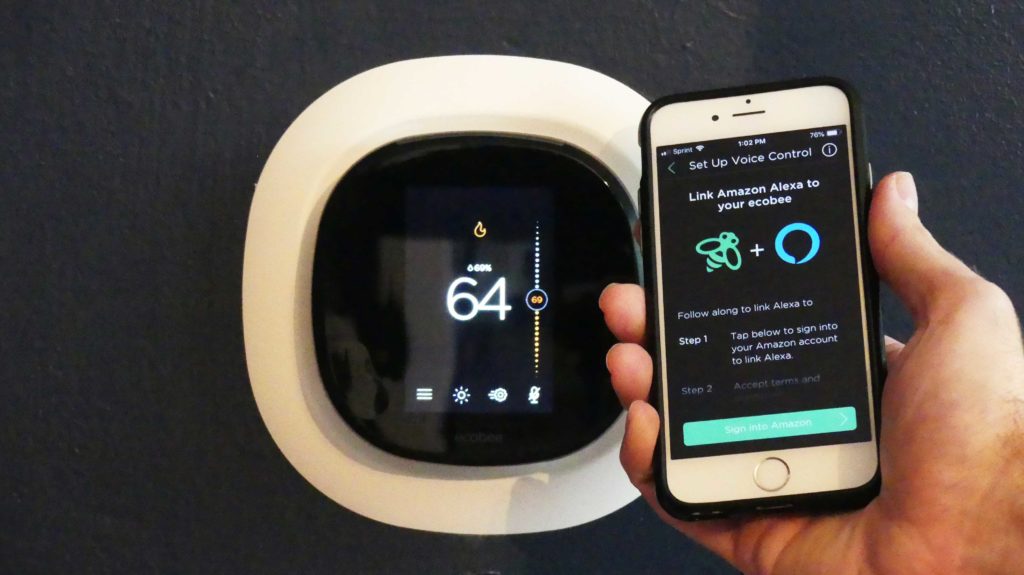 Because of the syncing of the Alexa account, the Ecobee4 software set up took all of 2 minutes.  That put my installation time from opening the shrink wrap on the box to having my HVAC running again around 6 minutes.  I kid you not.
The Final Verdict
Regardless of the Smart Thermostat you choose to upgrade to, you're going to see a difference in convenience and even a change in your efficiency.  However, if you're on the fence, or you're feeling your previous Smart Thermostat is lacking, I highly recommend the Ecobee4.  The user interface, the app, website and room sensor add-ons make it already stand out, but throw in the Alexa integration and it's going to be tough for anyone to challenge this model for a while.
You can pick up the Ecobee4 Smart Thermostat with Room Sensor at  The Home Depot.  If you're reading this during the 2018 Holiday Season it's also been marked down for under $200 for a limited time!
~Lazy Guy DIY