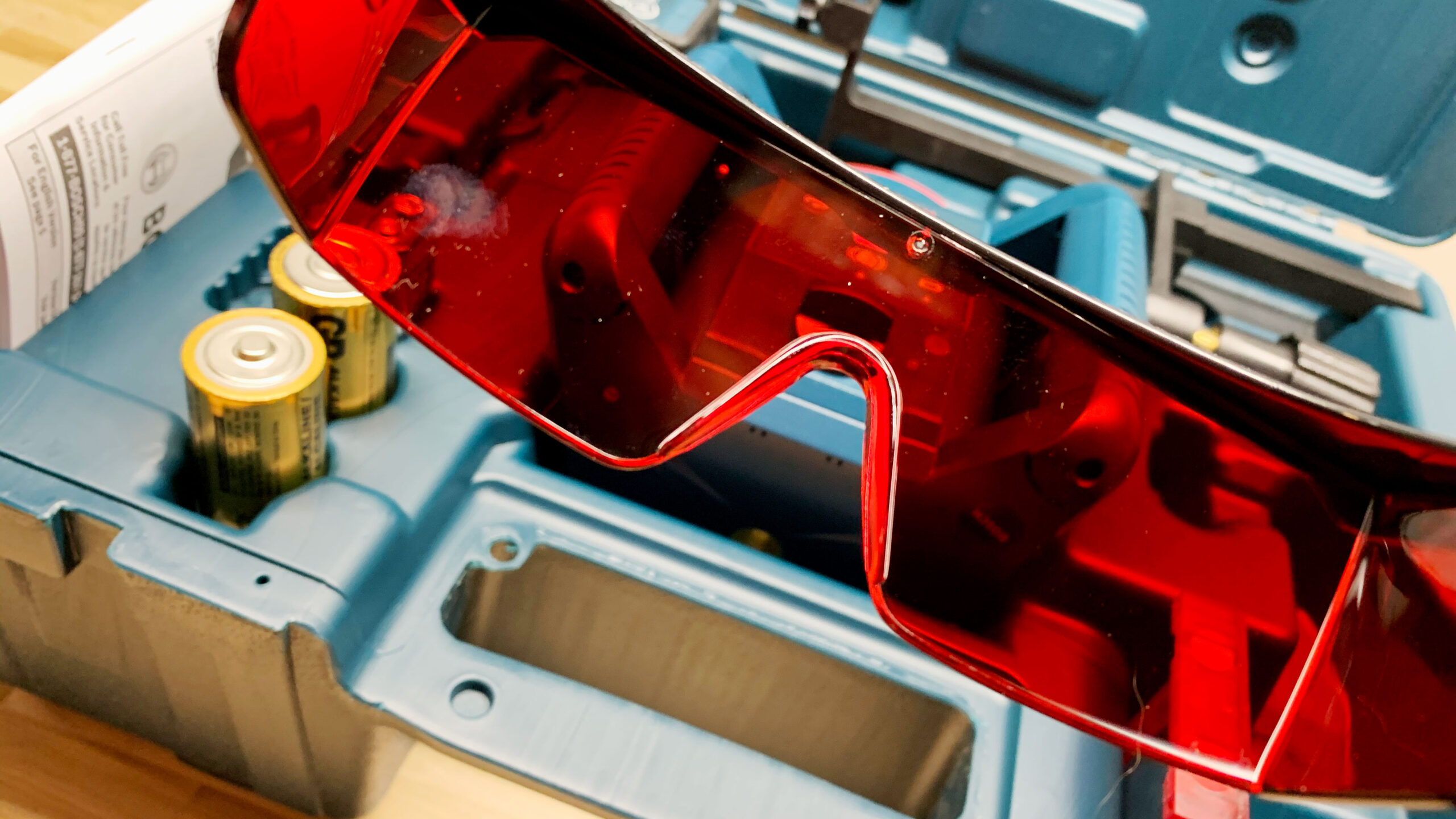 Occasionally I'll get a tool sent my way and I can just feel the eye-rolls coming from a contractor somewhere. Why would anyone send a Bosch Self Leveling Rotary Laser Level to this guy? A $300 hammer? He'll never use that! But then they need to remember I'm not a normal consumer. In fact, I'm here to help that normal consumer realize that the average Joe does or does not need to make that purchase.
When it comes to laser levels and range finders, I've tested quite a few from Bosch. All had suitable applications for the typical homeowner. But what about a several hundred dollar 800 ft. self leveling laser from Bosch?
*This post has been sponsored by The Home Depot as part of the Pro-Spective Tool Review program. Affiliate links will be include.
Why A Self Leveling Laser Level?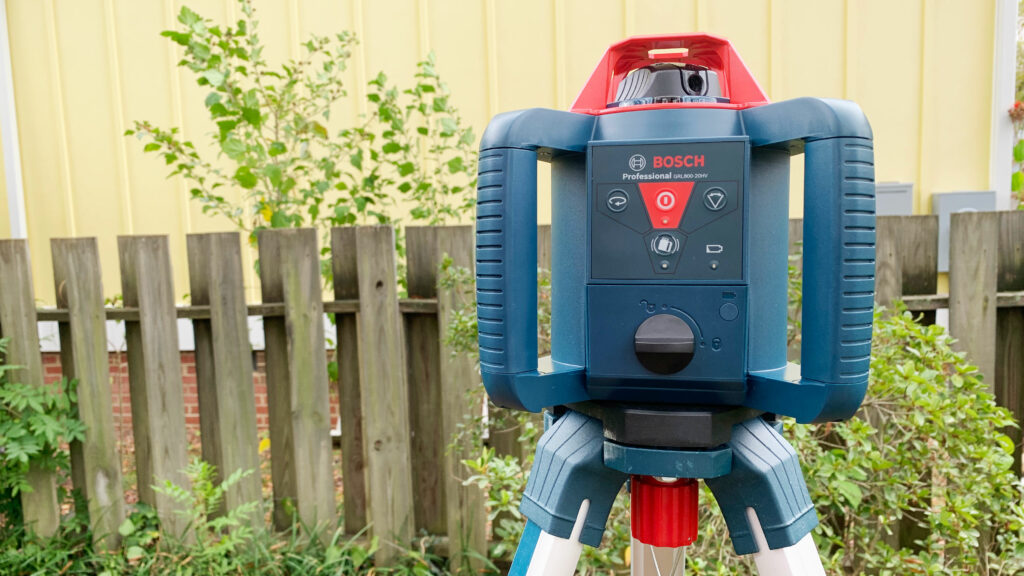 So let's get this out of the way first. The range of this level is 800 ft. Almost 3 football fields. That's longer than the city block I live on and I'll never use all of it. Bosch even has upgraded models that go up to 1600 ft. I'm not going to be on a job site grading a spot for a foundation any time soon, so what gives? Why would I need one?
While I might not be building a skyscraper any time soon, I have been working on landscaping and oh yeah… I need to expand my shop soon. You know what would really help me pour a concrete slab for the floor? Set up forms? Footers? Or even level an area for a new patio? You guessed it… a hired professional! Okay. Maybe it's a Self Leveling Laser level too.
But Why This Self Leveling Laser?
Like I mentioned, I have a collection of Bosch lasers I've tested out on various projects. Red lights and green lights, they work wonderfully indoors. However, outdoors… not so much. This beefed level is made to be used in the great outdoors.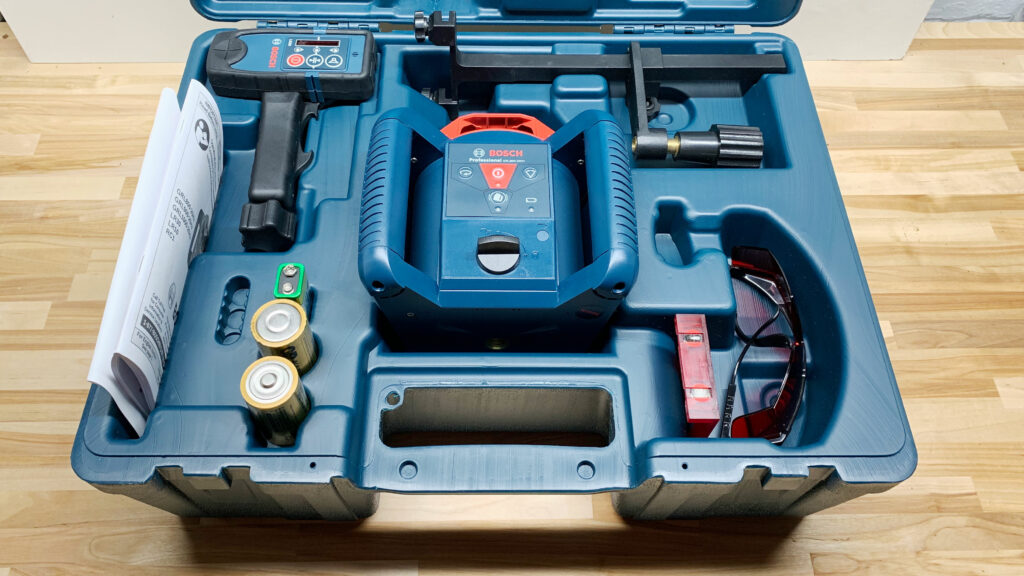 At this price point and range, Bosch makes one of the top rated Laser Levels in the industry. So you know it's a quality purchase, but is it a purchase you need to make for just under $500?
Should You Buy It?
If you're a contractor, landscaper or house flipper, then I say yes. A basically commercial grade piece of equipment like this is well worth the investment. It's actually a bargain too considering the other options out there. But if you're just Joe homeowner working on one project, I think you'd be better off renting one of these from The Home Depot Rental center.
Until I'm ready to kick off these new projects I'm going to be getting used to the Bosch Level indoors. From picture collages to installing storage in the basement, the Bosch might be overkill but it will be good for getting my practice in. Speaking of, when installing storage onto the masonry in the basement, I'll also be using Bosch Masonry bits. If things get a little crazy… I can always upgrade to the Bosch BlueGranite Turbo Masonry bits for the hammer drill too.
~Lazy Guy
Like German engineered Bosch tools? Check out the Bosch Tool Review Feed!
*This post has been sponsored by The Home Depot. I have been provided with product and and compensated for my time for my opinion on these products. My opinion is my own.