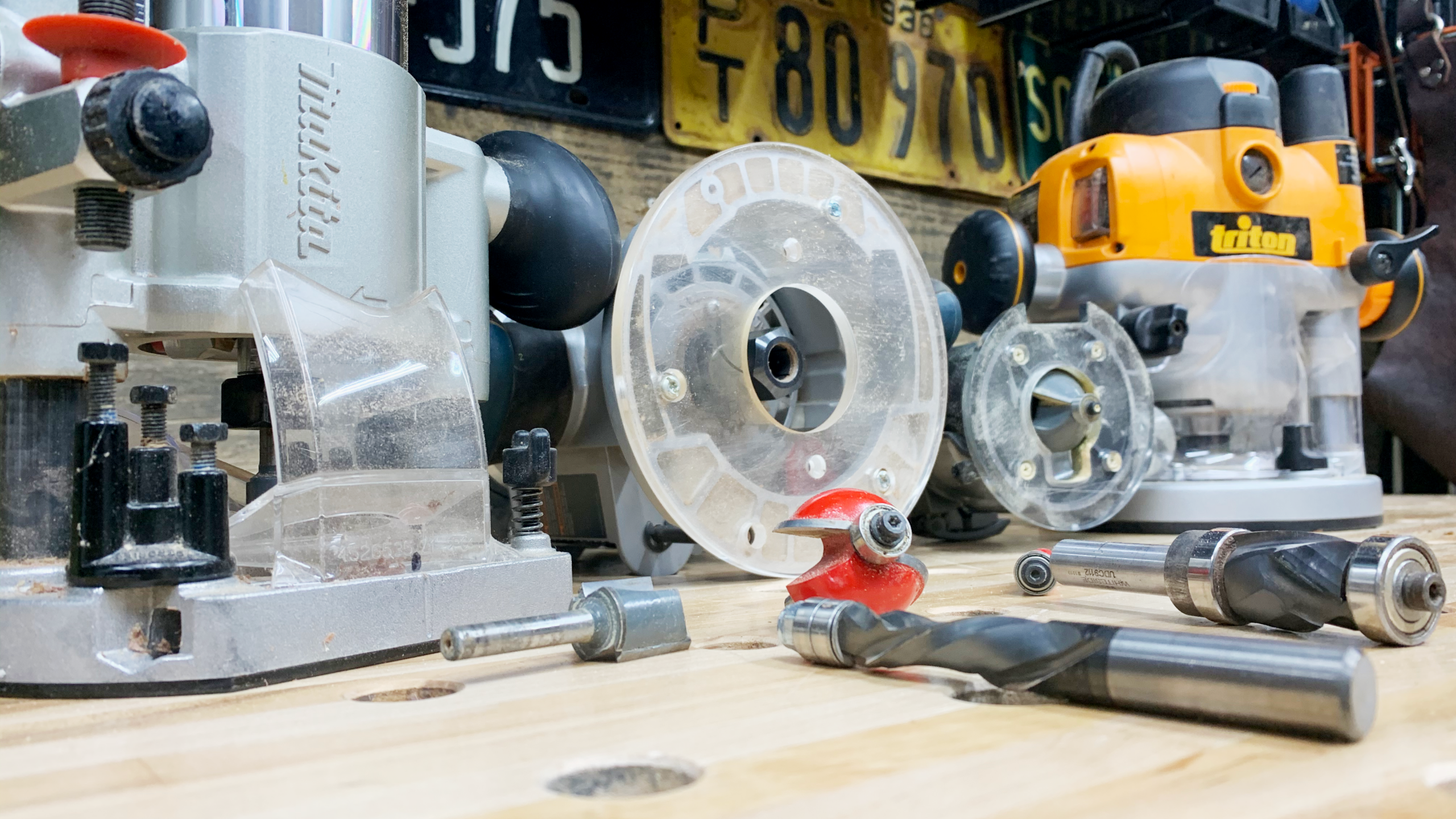 If there is one tool in a wood shop that's worth mastering… it's definitely a table saw. But if there are two tools in a wood shop worth mastering… then the second option is a Router. It's a tool that instantly steps your game up. The applications are endless, but so are the types of routers out there. So which router is the right fit for you? Let's find out!
Router Applications
Before you pull out that wallet and get buying, let's talk about what you should be using these magical tools for.
Finished Edges
The most basic router use is adding decorative (and functional!) edges to your woodworking and trim work. Whether that's a round over or an ogee, it breaks the edge for finishes and gives your piece a great look. You can check out me using a the router in my Trinket Box Video here!
Flush Trimming
Whether you're building out a plywood carcass or using a template for some mid-century modern legs, a flush trim bit in a router cleans up that overhang in seconds. I've got a quick video tutorial showing just how easy it is to make repeatable and unique shapes with a router and a template!
In-Lays
If you have any cracks in your material or want to strengthen a butt joint, an in-lay or a butterfly key is a stylish way to do this with a router. Using a plunge router and a template, you can add some beautiful and strengthening features to your next build in a minutes.
Joinery
Sometimes a big table saw is out of your budget, as it sliding miter saw. So what do you do if you need to cut some half-lap joints for your next project? Use a router! With minimal effort, you can cut half laps like a pro using just a router and a scrap piece of wood as a guide.
Leveling Slabs
So you bought a live edge slab or made a cutting board that's too big for your thickness planer? That's an easy fix with a router and a DIY Router Sled that you can use to level pretty much any sized piece of material. It makes one heck of a mess but is oh so worth it!
Router Guide
Alright… let's get to the meat of this. You want to know which routers to buy right? Last time I wrote a router guide, I had only 3 routers in rotation. At this point I've tested a ton and I keep half a dozen in heavy rotation in my shop. So here are my picks:
Best "Do It All" Router For Small Jobs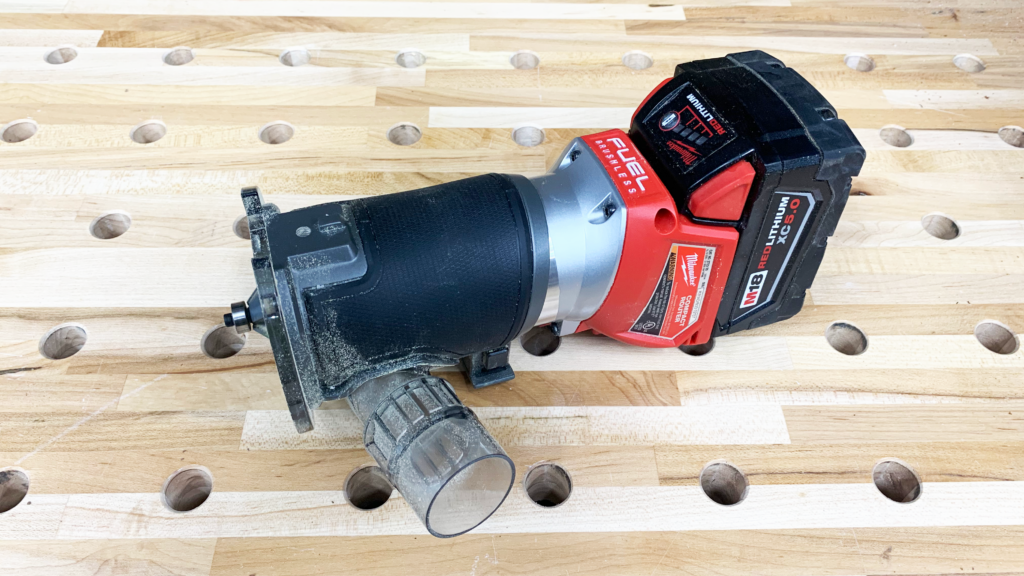 The Milwaukee M18 Fuel Cordless Router shows just how far the battery powered router market has come in just a year or two. Ergonomically, its very comfortable to use one handed and there's no fear of accidentally putting your finger near the bit (like some other models).
This router comes with all the bells and whistles with a dust collection port, two base plates, LED's and oh yeah… a ton of power. The Bare Tool Model isn't cheap at just under $200. But what you should really do is grab this model with the Plunge Base Kit for just under $260 at the time of this post. You'll still need to pick up a Milwaukee M18 Fuel battery though.
If you're looking for a Milwaukee alternative, the Makita LXT Compact Router is very similar with a few less add ons at a lower price for under $130. This model is also compatible with the old corded compact router plunge base that's under $50!
Best Full Sized Router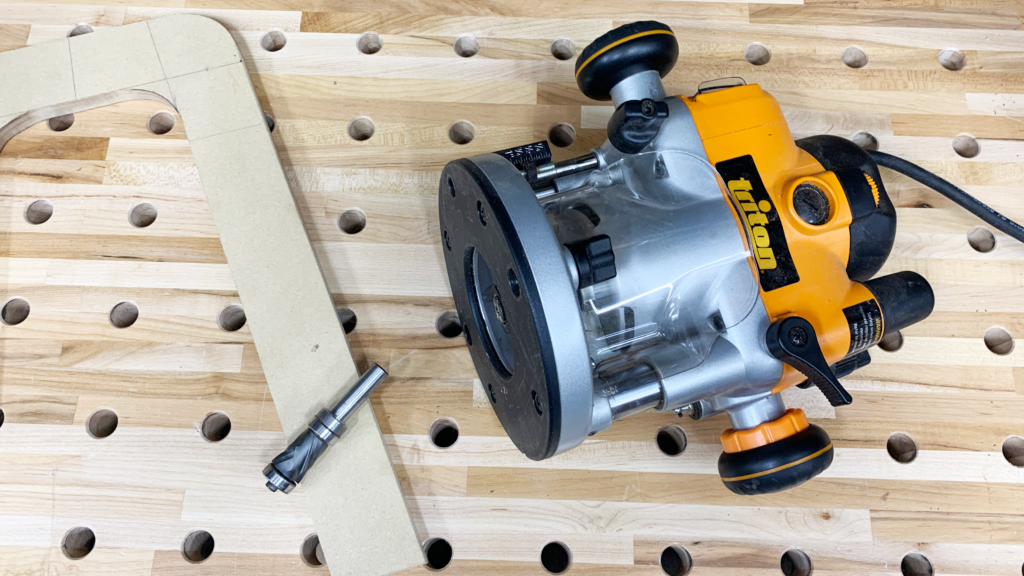 For leveling slabs, the Bosch 15 Amp 2.3 HP Fixed Base Router was always my champion. It was beefy and compact for my router sled build and is still my go-to for most hardwoods. However… The Triton TRA001 3-1/4″ Dual Mode Router is a monster. In a good way. Plus it comes with a plunge base and like the Bosch, can swap between a 1/2″ and 1/4″ shank.
At almost 15 lbs. it's not tiny. The little trim routers are closer to 4 lbs. if that gives you an idea of size. But with that extra heft you get plenty of stability and power for projects that need brute force. Paired with a premium router bit like the Whiteside Compression Bit, there are few projects you can't tackle.
Best "All Around" Router Table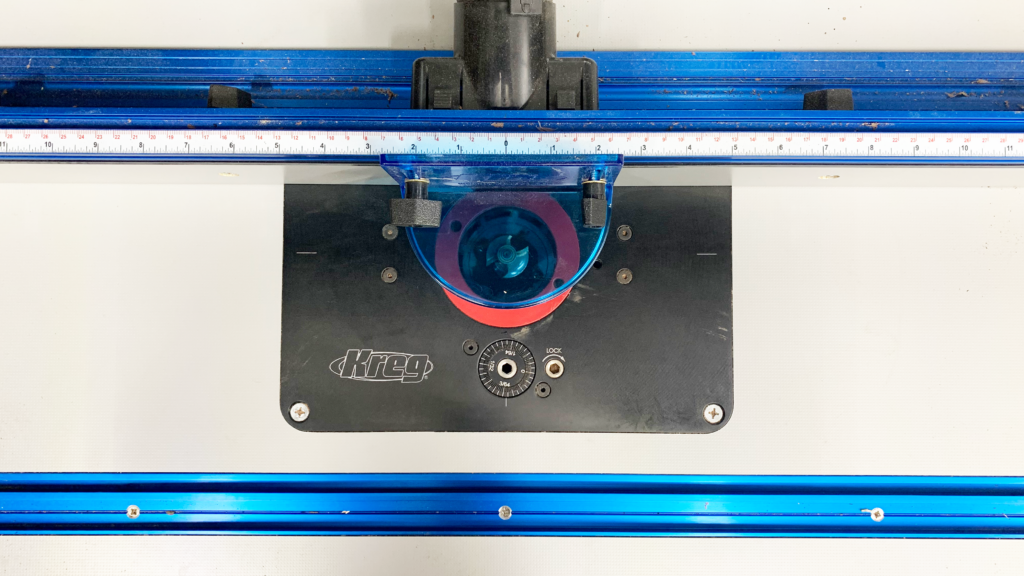 There comes a time in your woodworking where a handheld router is more of a hindrance than a help. This is where a router table comes in for precision work that's repeatable. With the use of rails, a fence and a flat surface for support a router table is a game changer. For years I used the Bosch RA1181 Benchtop Router Table with the Bosch 1617 2.25 HP Router. While it's a great entry level router table, the light weight plastic makes it a little flimsy for demanding jobs.
Which is why I've upgraded to the Kreg Precision Router Table System. While still using my Bosch 1617 Router and paired with the Kreg PRS5000 Precision Router Lift, this one serious router table set up.  When you start opening up your budget there are some great options out there like Rocker's ProMax Cast Iron Top Table, or the Saw Stop Standalone and In-Line Router Tables. But for me the Kreg table gives you the most bang for the buck and is compatible with a ton of other aftermarket accessories.
Re-Routing
Of course there are a ton of other routers out there. The DeWALT Compact Router is a favorite in the CNC and Sign Making Community. As long as there are different brands and different loyalties to those brands the debate will rage on as to which routers are best. So that's why I want to hear from you in the comments. What's your go to router and what do you use it for?
~Lazy Guy