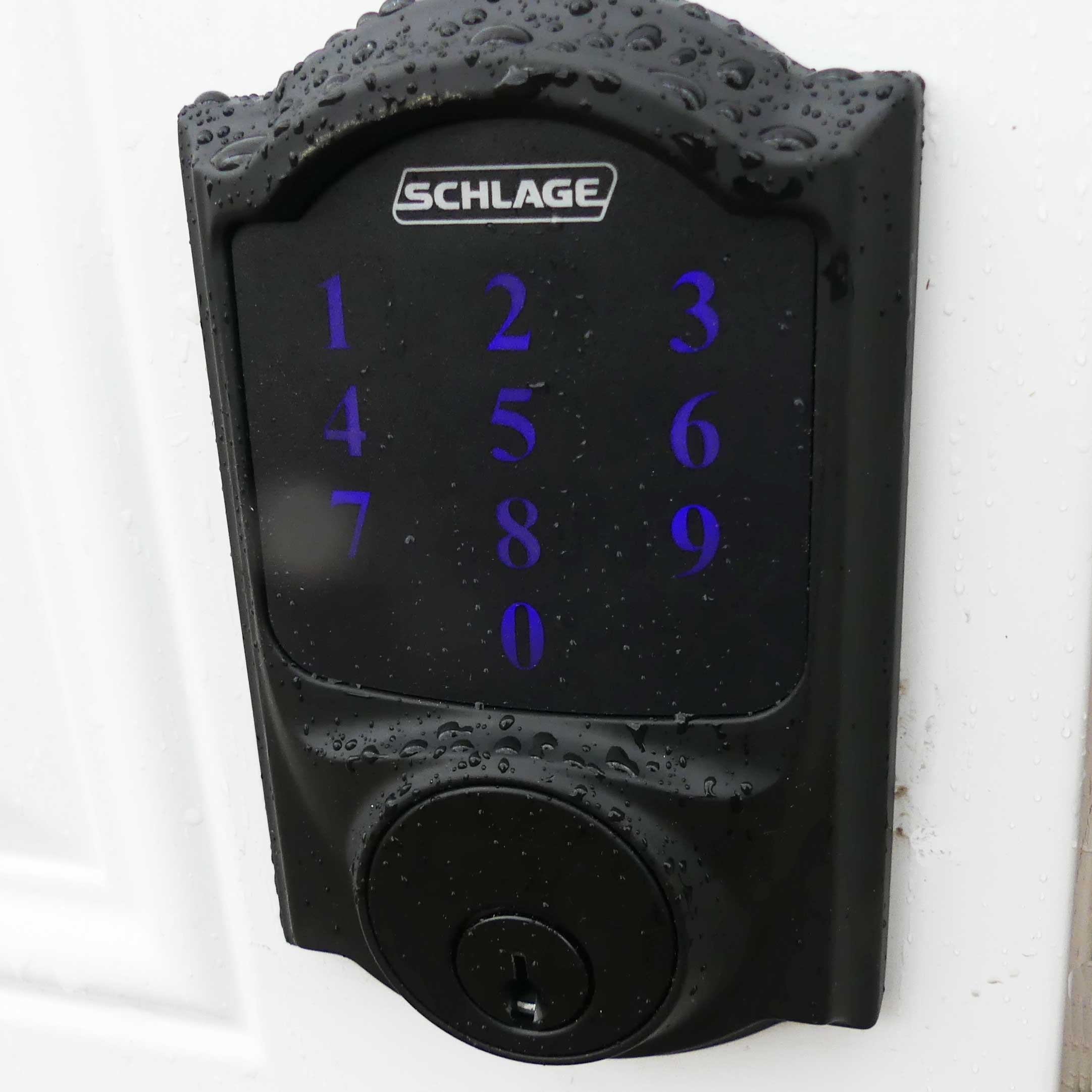 If you want a first line of defense for your Smart Home you should look at a Smart Lock. No, people can't shout for She Who Must Not Be Named to "open the front door". That's not how that works. But it is a convenient way to protect your Smart Home (or your dumb home) with little set up.
This post is part of an ongoing Smart Home Series Sponsored by The Home Depot. Affiliate links will be included.
Why A Smart Lock?
The other night I was going to bed and told my Echo to turn out the lights and set an alarm for the morning. She Who Must Not Be Named then piped up and said, "it looks like the back door is unlocked, would you like to lock it now?" Hell yes I would. Whoops…
Other numerous times I'll be working in my shop late and I'll come in after everyone has gone to bed only to notice my wife has accidentally locked me out (out of habit or for fun). No need for a key, I punch in my code and can go inside without having to wake everyone up.
The Schlage Connect
There are a lot of smart locks out there, but this is actually my second Schlage Connect because I liked the first so much. So why this model over others? Let's hit the high points:
Tamper Alarm – if someone tries to break in the an alarm goes off
ANSI/BHMA Grade 1 Deadbolt – highest level of security for a lock
Z-Wave Technology connects to a Smart Hub for automation
Up to 30 Unique Key Codes
Auto-Lock Feature (when you turn it on) locks after 30 seconds
Vacation Mode – Only the key can unlock the door while activated
Six different finishes with a lifetime exterior finish warranty
Installing A Smart Lock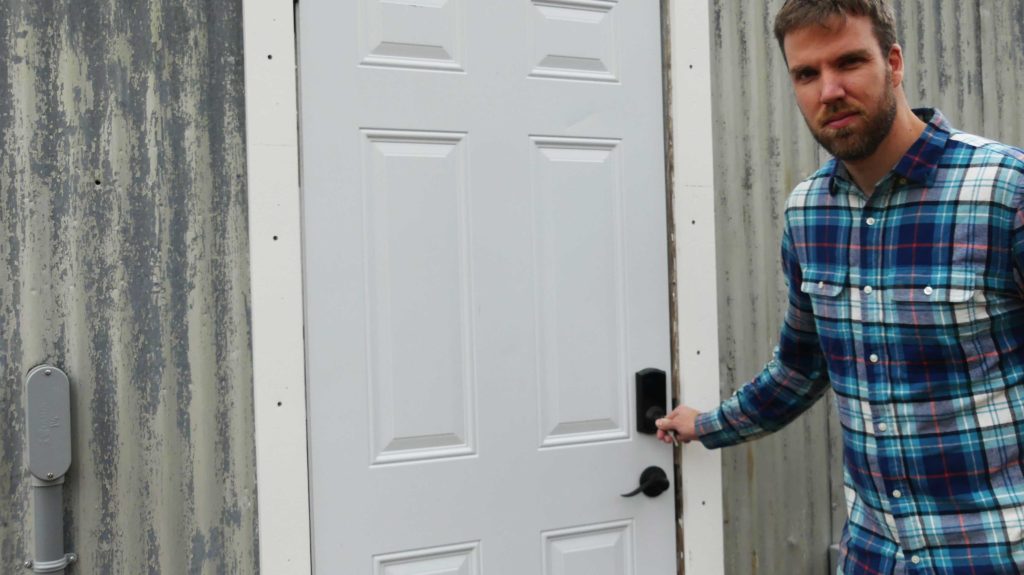 What's this? I'm looking unhappy using a key to unlock my former Smart Lock on my workshop? Yep. This other brand's model worked for a few months and then stopped recognizing my key code. And then oh yeah… stopped securely locking my shop. It was time for an upgrade.
It's My Jamb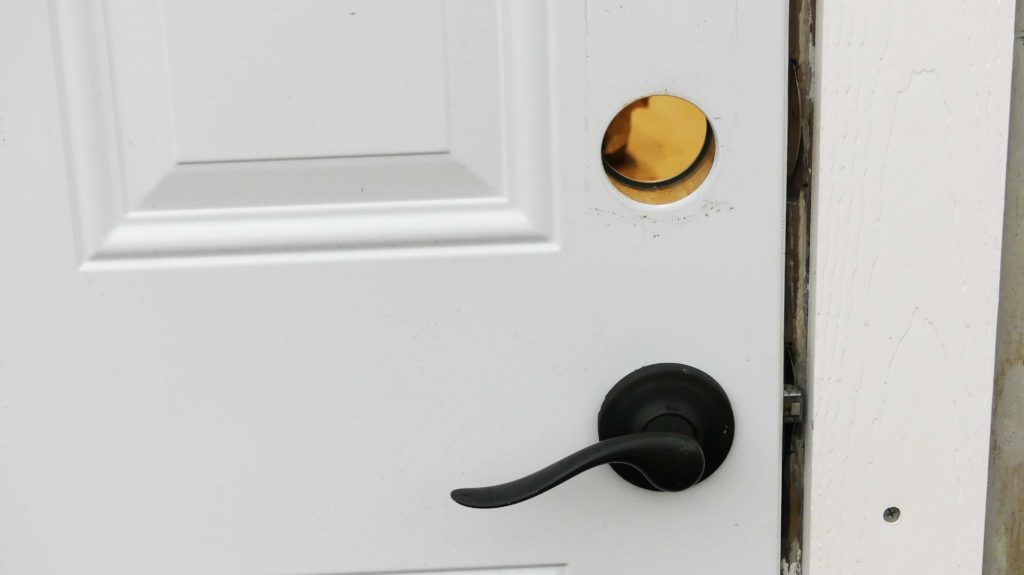 If you've got a newer door (and a newer frame), installation can be completed in minutes. I had half of this recipe. The deadbolt easily slides in and is attached with a pair of screws. That's the easy part…
The original Schlage Smart Lock installation was easy on the house, but because my workshop was built in the 1930's. The door frame has been adapted to a handful of door locks over the decades and had a less than desirable surface to work with…
My Installation Problem… Not Yours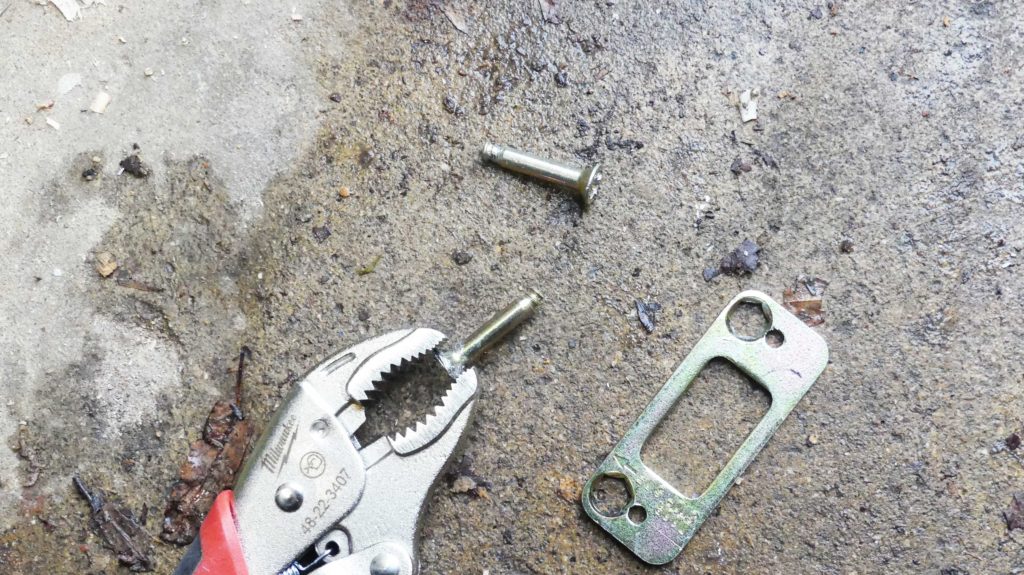 Aside from my door jamb looking like the surface of the moon from all the holes from former locks… the wood frame is rock hard. Pair that with me testing a high powered impact driver and snapped the security rated screws heads right off… This will not (should not) be an issue for you.
The Brains Of The Smart Lock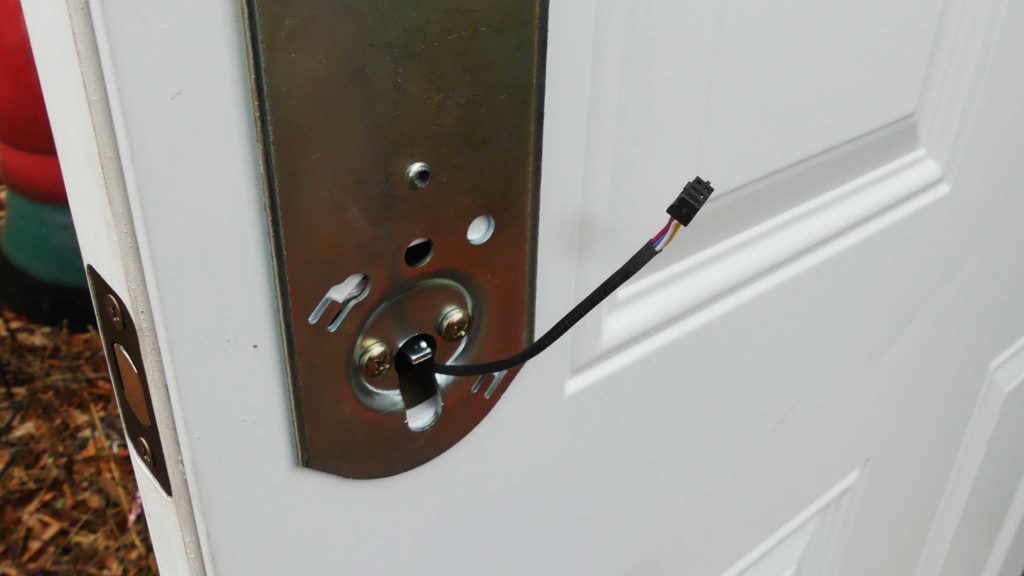 What I like about the installation of the Schlage Smart Locks is that there is no need to drill any holes into the door. The front keypad attaches through the deadbolt to a back plate. No damage to cover up if you decide to swap out ever.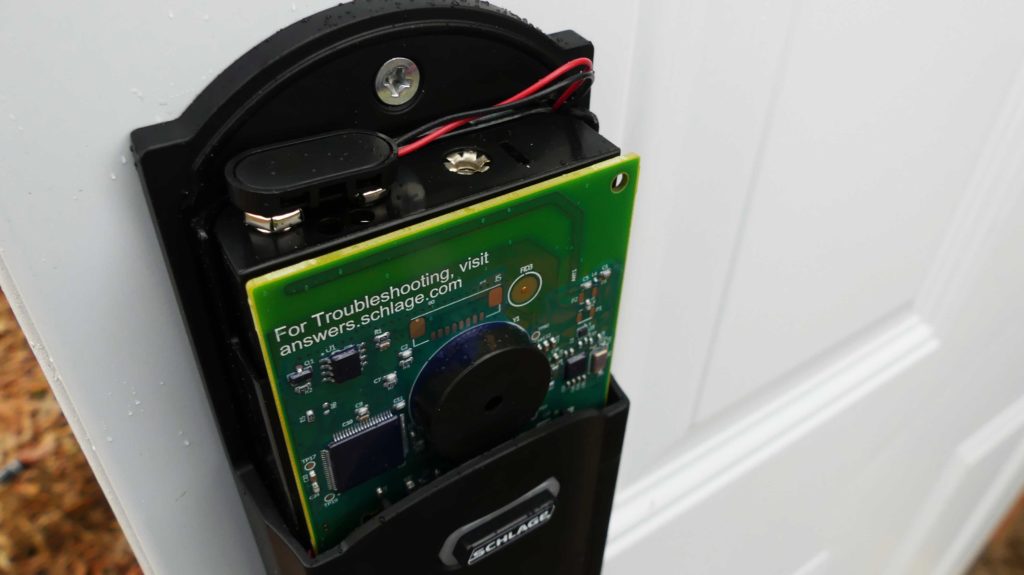 Drop in the four (included) AA batteries and this lock is ready to roll for 12 months before the next battery change. The instructions are very straight forward for programming your new access codes. You enter the programmer code from the manual, hit the 1 button, then enter your code. Two blinks and beeps and you're to go.
The Schlage Smart Lock Verdict
Is it all sunshine and rainbows with the Schlage Connect Smart Lock? For the most part yes. However, the Connect uses Z-Wave Technology if you want to roll into your current home automation. For that you need a hub that accepts Z-Wave like the Wink 2 Hub I have.
If you want to skip the Smart Home Hub and already have a Smart Assistant like Alexa or HomeKit you can go with the Schlage Sense Smart Lock instead. It connects via a extra WiFi Connector.
~Lazy Guy