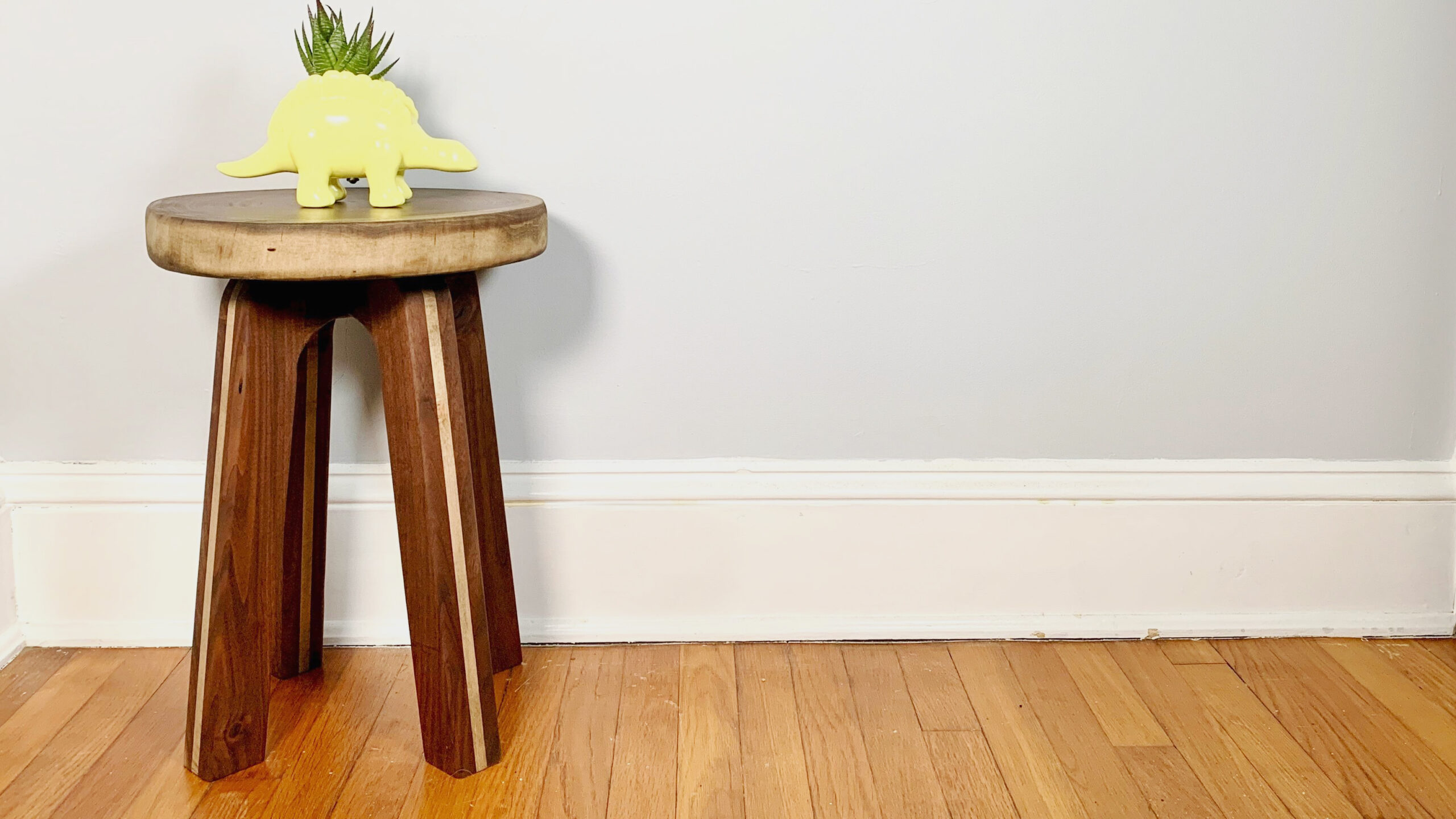 I get asked all the time what do I do with wood leftover from a tree that came down? Be it a storm or intentionally, you hate for wood from that tree to go to waste. So I'm going to be trying a few projects using wood cookies (slices) and making furniture out of them! First up is this Rustic and Modern Walnut and Maple Side Table!
Before You Start
One thing to keep in mind is that you absolutely need to let the wood dry out. Even if it's from an old dead tree that fell, chances are there's still moisture. So pick up a Moisture Meter (usually under $30) and be patient! Set the pieces in a garage or a dry basement and wait until the moisture reading is between 6-8% for indoor furniture and 11-14% for outdoor furniture. Just a heads up… it might take 8 months to a year with assistance. Also, make sure the pieces are over sized from what you plan to build. There will be shrinkage! Sorry George.
About My Lumber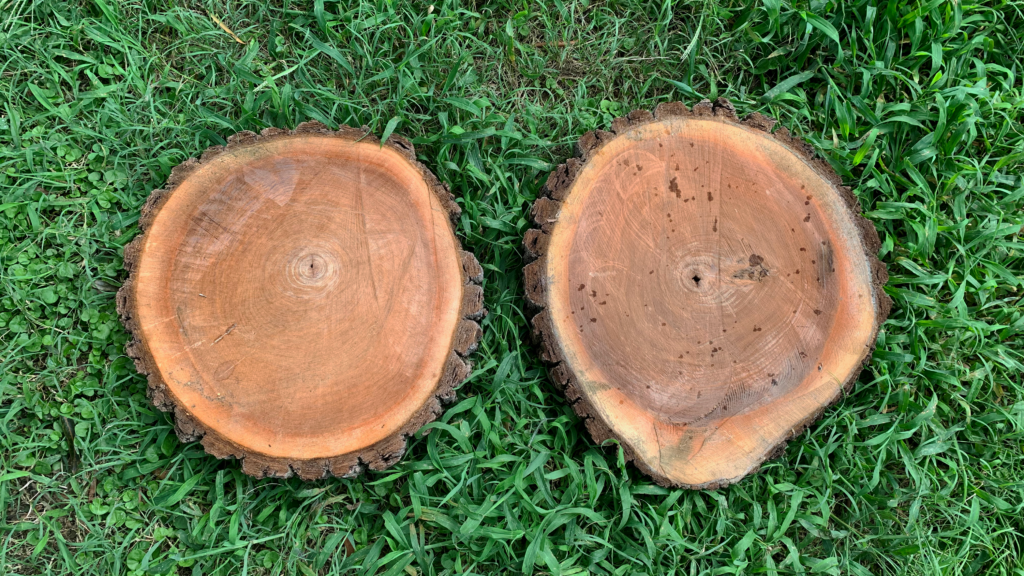 The wood I'm using for this build is Walnut. The wood cookie is a cut off from an old Walnut Tree that used to be behind my dad's old office. I spent my summers working on projects there as a kid and constantly dodging falling walnuts from that tree. So it's nice that this lumbers has a little history for me. The walnut used in the legs are from a stash of what amounts to a barn find of several hundred linear feet of air dried walnut that has got to be 50+ years old. The maple is scrap I have left over from a coffee table I've been holding on to for over 2 years!
Watch The Video!
Please make sure you Subscribe to my YouTube Channel! It helps me make more great videos like this one!
Tips, Tricks & Tools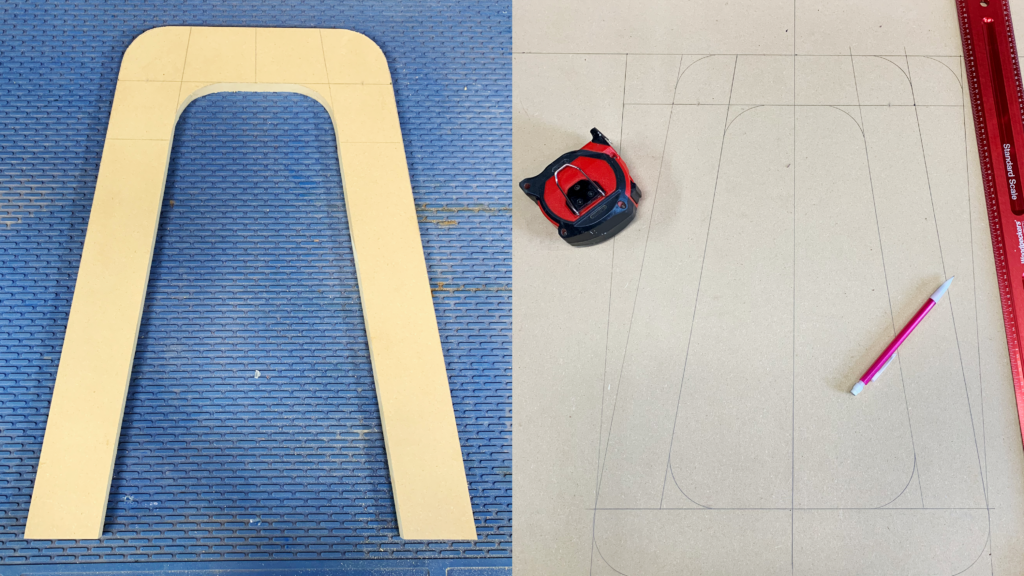 When making furniture that has repeatable parts like legs, I absolutely use a template now. All you need is a scrap piece of MDF to draw up and figure out your design. From there all you need is double sided tape and a router and you can make the exact same piece over and over again. And oh yeah… you can save the templates for future builds!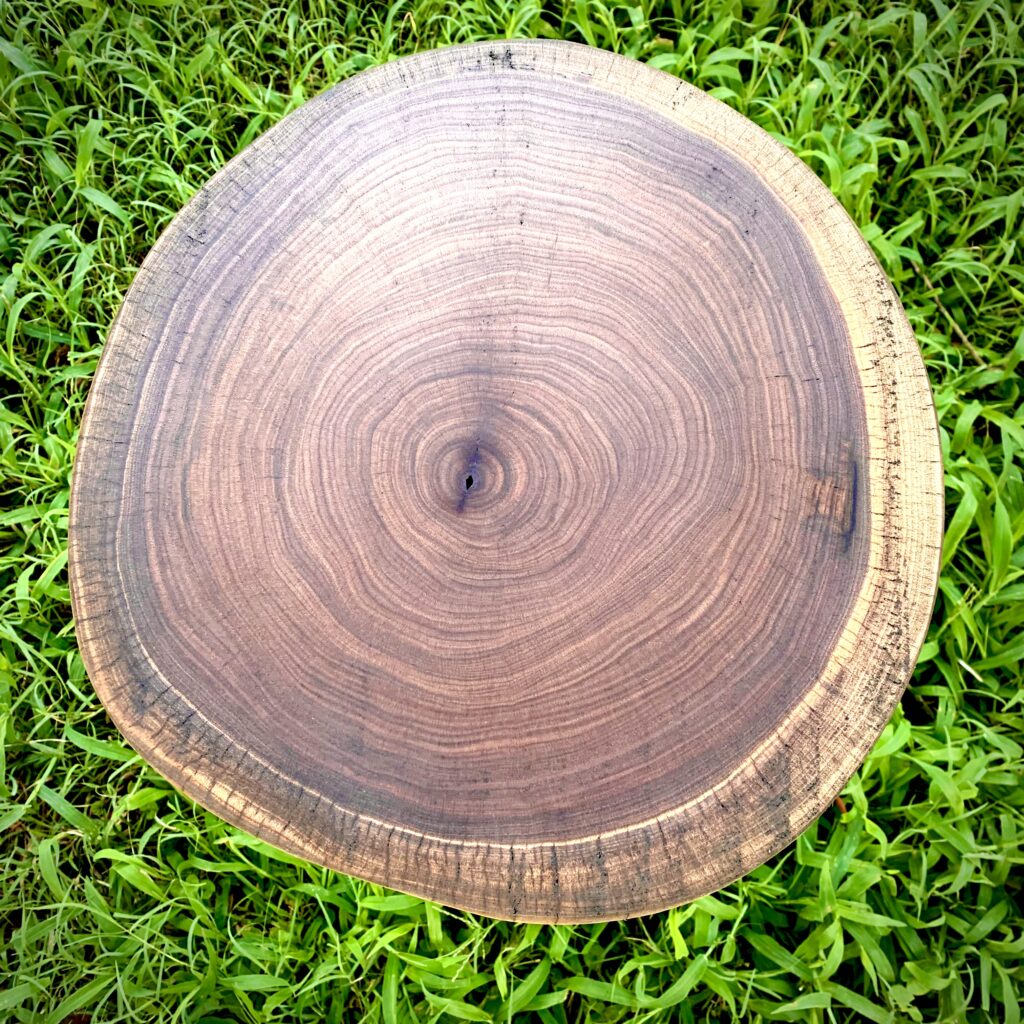 If you were here just for the Wood Cookie portion of the post and were finding out how to level or flatten the live edge slab… Don't just throw hairpin legs on this build. Give it a go and try to make your own legs. It's not all that difficult and if you laminate several boards together you don't have to go and buy a thick piece of walnut for the legs. That beautiful wood cookie deserves a base that's just as beautiful.
Tools & Supplies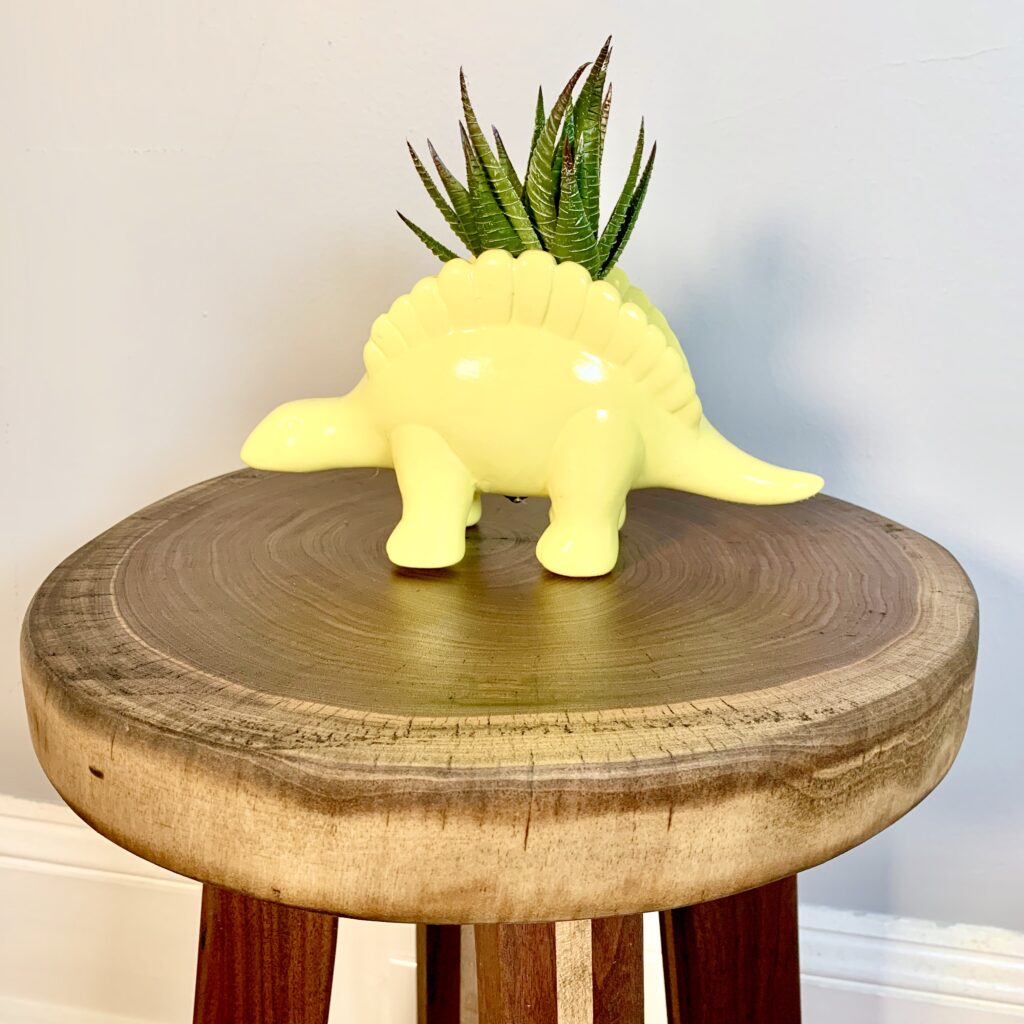 Stay tuned for more projects from this saved Walnut Wood! I'd love to hear your comments below on projects you've made from felled trees!
~Lazy Guy