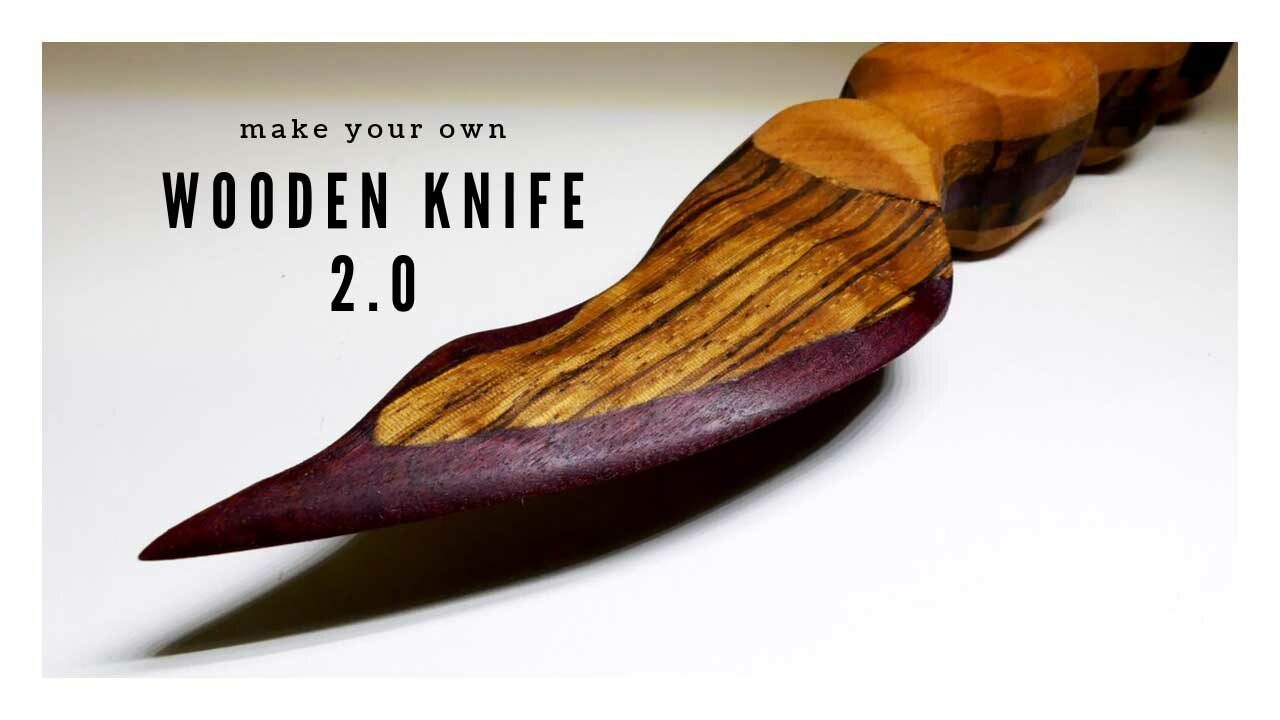 Remember last year when I made Wooden Knife for cakes? No? Well check out that post and video first for a more traditional knife design! Then circle back around and make sure you check out Wooden Knife 2.0 that's more like a Bone Handle Dagger this go round!
Wooden Knife 2.0
So what's changed from version 1.0 to version 2.0? Other than the style which is leaning more towards… rustic, primitive caveman. Or say maybe army of the dead? I used some new techniques.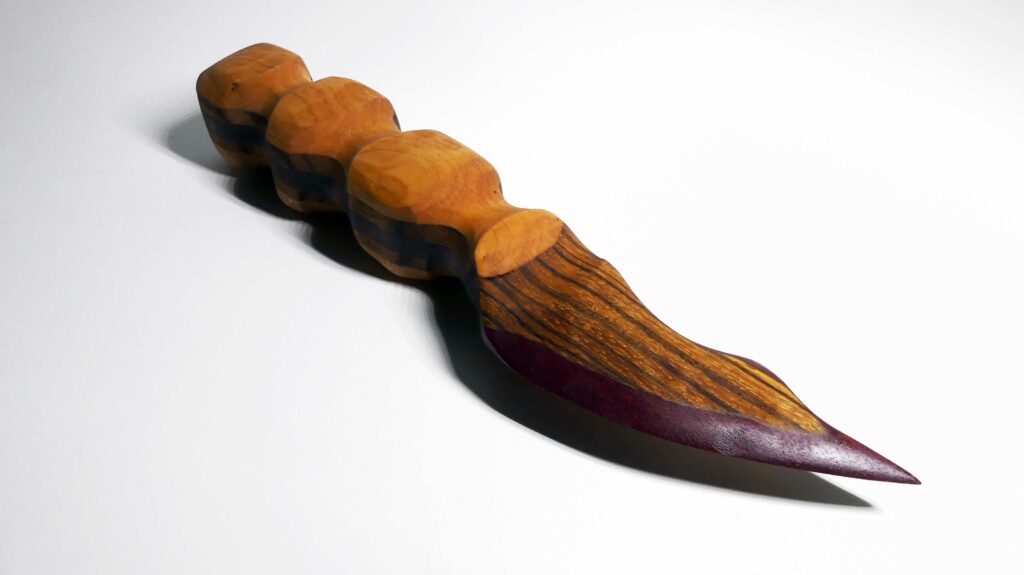 With this knife I went for a transition in the blade that goes from purple heart wood to zebra wood. Then for the scales I used cherry wood for the handle.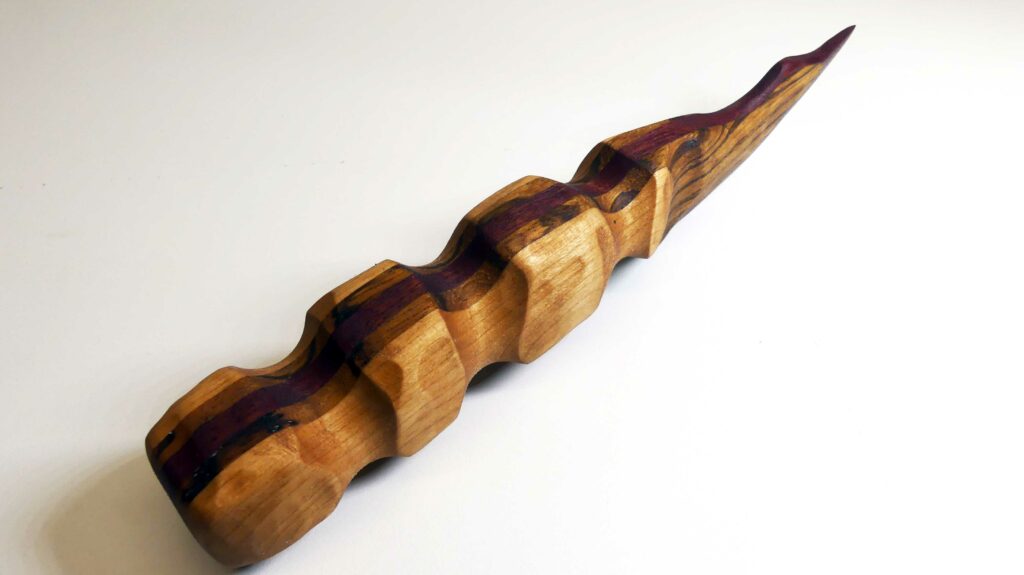 For the actual design… I just sort of went where the grain and the sander took me. I really had a different plan and then a flaw showed up and I sanded through it. Sometimes the wood speaks to you and this time it told me spooky wooden knife used by ice zombies.
Watch The How To Video
Equipment & Supplies Used
Beyond The Wooden Knife
So what's next after two very different version of the Wooden Knife? I'd like to do some serving spoons soon and maybe some more serving bowls or trays of some sort. Be sure to check back and I'll update links as new projects roll out!
~Lazy Guy