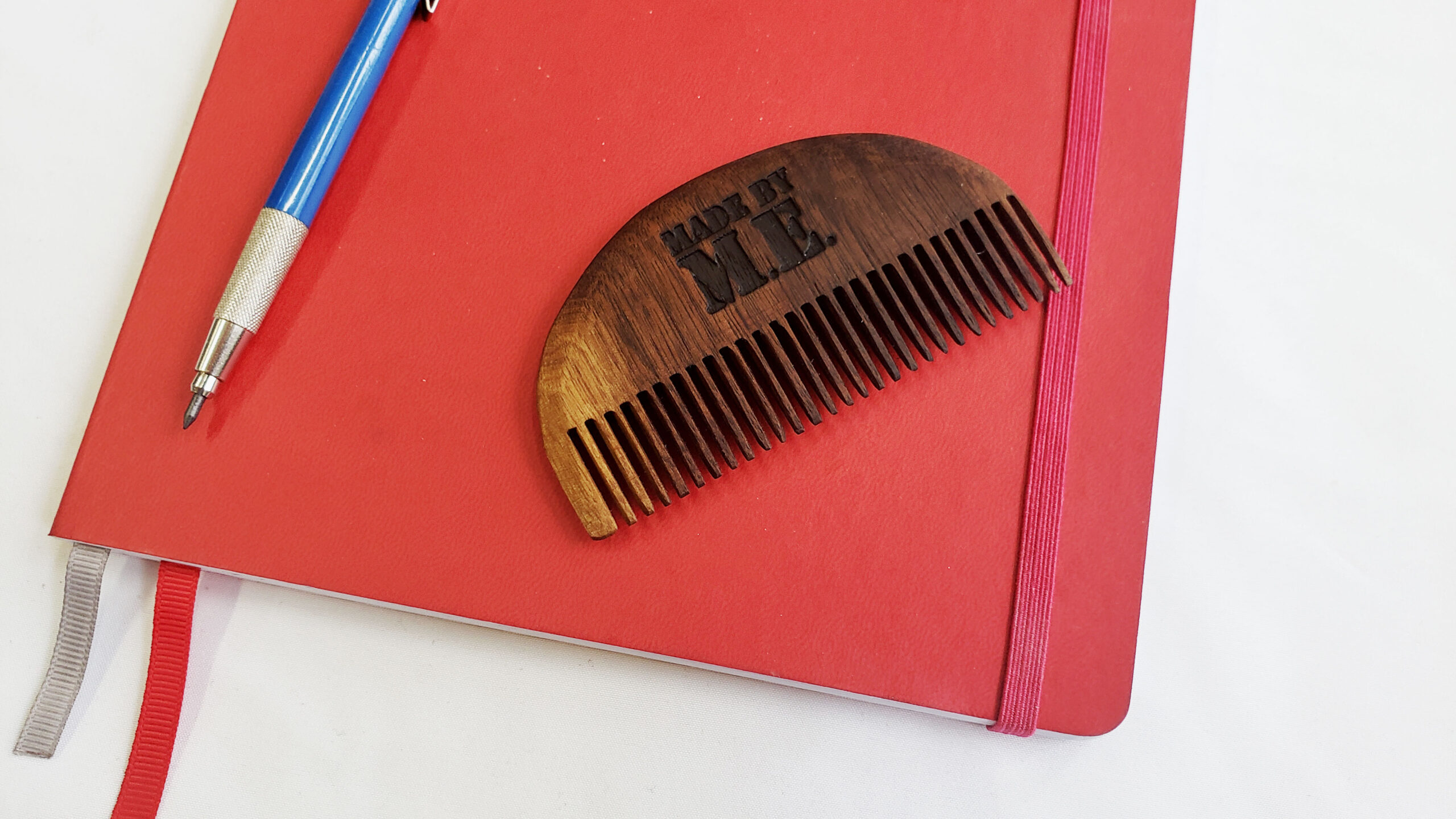 Want to make something manly and a little bespoke all at the same time? How about a Beard Comb made out of Walnut? If your (or someone you know) beard (or maybe a mustache?) is long enough to comb then you definitely need one of these hand made gifts!
Remember a few weeks ago I said I brought on two new content contributors and then I only posted a project from Chris from Cow Dog Craftworks? It's not because Graham is the child I love less. Check out his Bar Cart and Lounge Chair videos if you don't believe me. It's just that I've been slacking in getting one of his posts up. So now we have this simple but awesome Do It Yourself project.
How To Make A Walnut Beard Comb
When you watch Graham's video you'll notice he's using a band saw for cutting and a belt on an oscillating spindle sander for clean up. You don't actually need those tools to complete this project. You can just as easily use a jig saw to cut the teeth, a table saw to cut out the individual combs from the block and any other sander you might own.
To finish the comb, Graham used Watco Danish Oil for the final looks. I personally like Walrus Oil Wood Oil. Especially since you'll have skin contact. I checked with my friends over at Walrus Oil and they agreed. Look I'm right for once! My wife will never believe it!
Make sure you follow Graham at Minerva Enterprises on Instagram and Subscribe to him on YouTube as well. If you're in Philadelphia area (boo Flyers) you might also want to check out his Etsy Store where he has amazing restored Mid-Century Modern pieces for sale.
~Lazy Guy
Like handmade gifts? Check out my Wooden Cake Knife Tutorial!