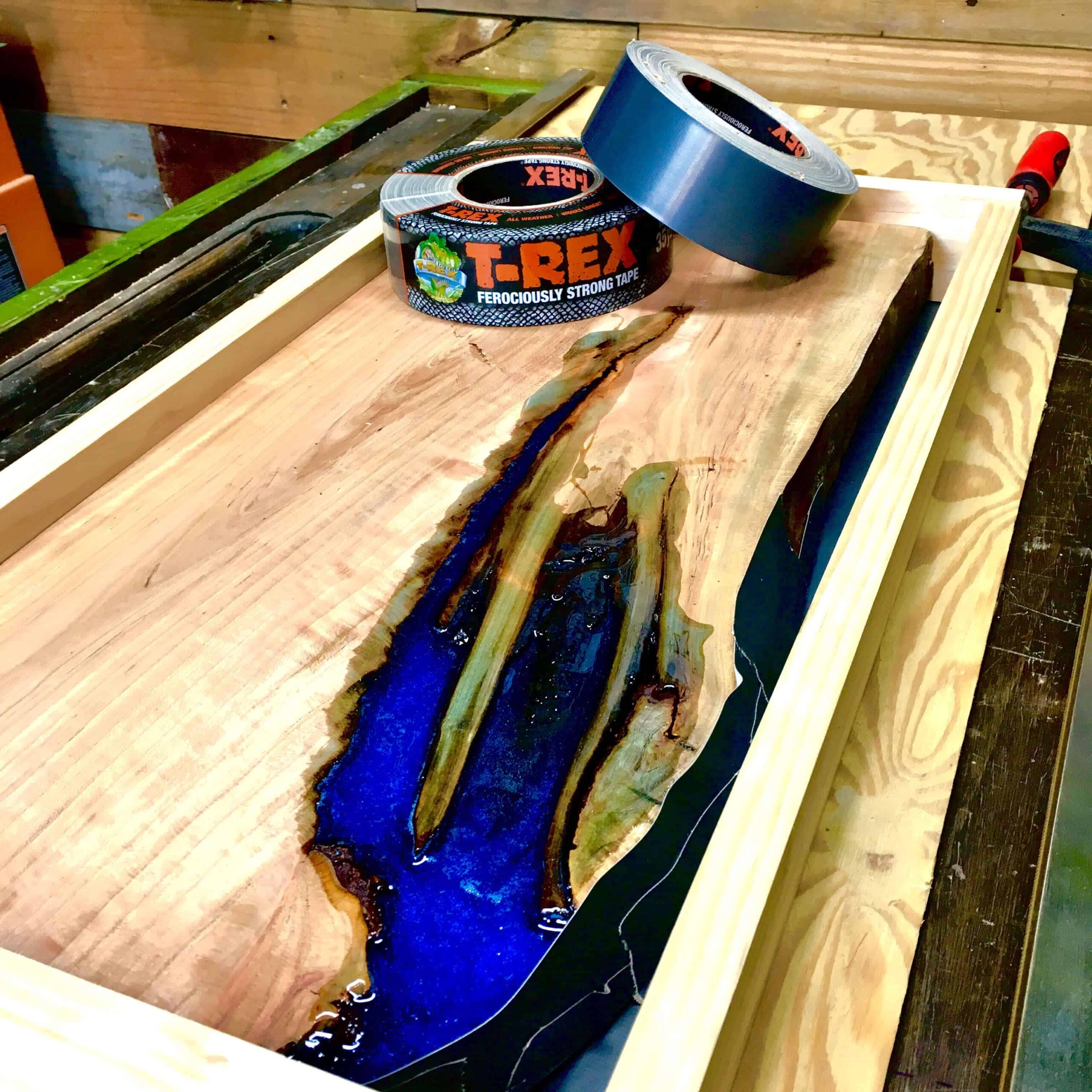 I'm in love.  Don't tell my wife, but I have eyes for someone else.  Its name is Epoxy.  I can't take my eyes off of it when I use it on my projects.  From live edge desk inlays to cutting boards, epoxy and I have gotten a ton of one on one time in my shop recently.  Don't worry, it's mostly professional (mostly).  It's no wonder my wife has been sporadically dropping in during shop time.  There's a problem though, Epoxy is just generating too much heat for me to contain this budding relationship.  No really, Epoxy is just way too hot.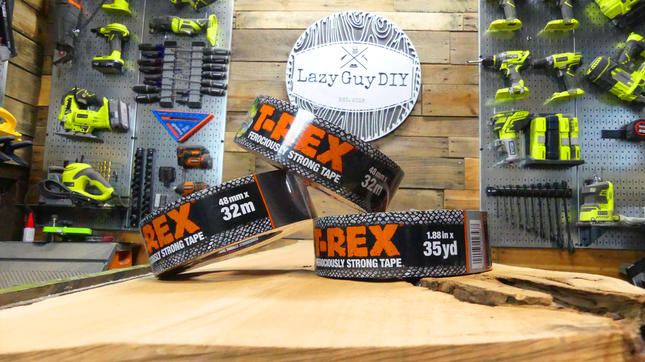 Having Fun With Epoxy
My normal process for epoxy pours generally includes using a generous amount of painter's tape on the back of whatever surface I'm pouring into.  You'll get little leaks through the pores (of the pour… homonym grammar joke!) that soak through so you use tape to stop the flow.  The same is true if you're filling a void.  You slap layers of tape over the hole on the other side and pour away.  Well that was my system… until I was pouring epoxy into a seam joint I was filling on the "Tuxedo Desk" while I was casually on the phone with my parents.  Then I sprung a leak.  Then I sprung a major leak and my parents could hear me unleashing a stream of profanities that would even make my wife (she cusses like a sailor, especially while driving) blush.
The layers upon layers of painter's tape decided to go on strike and the adhesive gave up its grab and dumped the contents onto my custom made workbench.  *&@&#@ is right.  Bill Nye the Science Guy will tell you that when mixing the two compounds to create Epoxy, there's a chemical reaction that gives off heat (especially with large batches).  It can be hot enough that it even melts a plastic mixing cup.  Well that heat unleashes the dogs of war on basic adhesives which explains why I had such an epic epoxy blow out.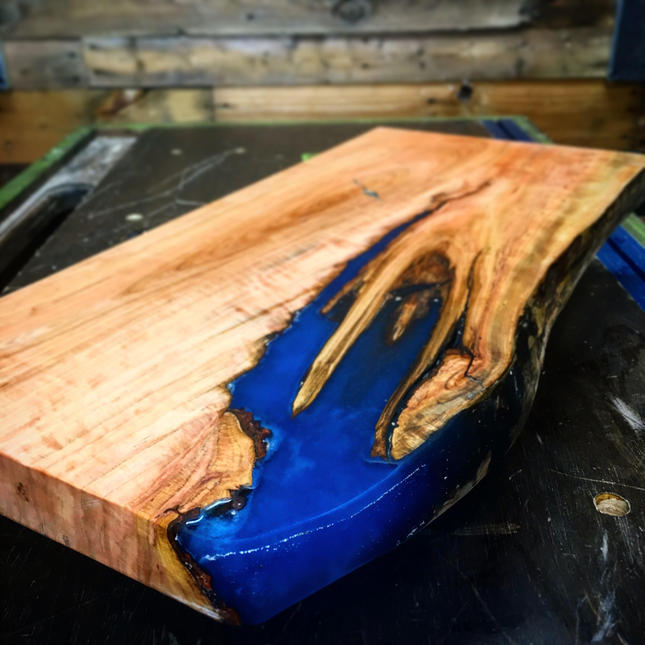 Enter T-Rex Tape.  They contacted me a while back and asked if I could come up with a good shop application outside of normal uses.  I was drawing a blank on something new and exciting until this happened.  Then I knew right away I had a perfect fit.  Sticks to any surface.  Extra durable.  Weather resistant and can be used in extreme temperatures.  So I asked my lumber guy if he could find me a gnarly slab of wood with a significant split I could fill and he told me he had just the piece.  Want to see how it went?
Want T0 See T-Rex Tape In Epoxy Action?
---
The T-Rex Tape held up like a champ where others would have been shaking in their boots and leaking their contents onto the floor in a puddle of disappointment.   There's minor adhesive residue on the material that I knew I would be re-sanding anyway so it's not an issue.  The tape held up to a literal blue flood of epoxy and that's the important part.  You can pick up your own 35' roll of T-Rex Tape through Amazon for under $10 (*affiliate link)!  It's like your go to duct tape… but more ferocious!
~Lazy Guy
Try These Epoxy Projects!
Want to see some other examples of live edge and epoxy projects?  Check out the Cherry Java Clock or the Rustic Wedding Cake Stand!
*This post and video were sponsored by T-Rex Tape.  I have been compensated for my time and provided with product in exchange for my opinion.  My opinion is my own… even though they are unfairly tapping into my childhood love of all things dinosaurs.  Don't believe me, I've had more than one pet named after a dinosaur.  I'm an adult and I currently have a cat named Stegosaurus so…