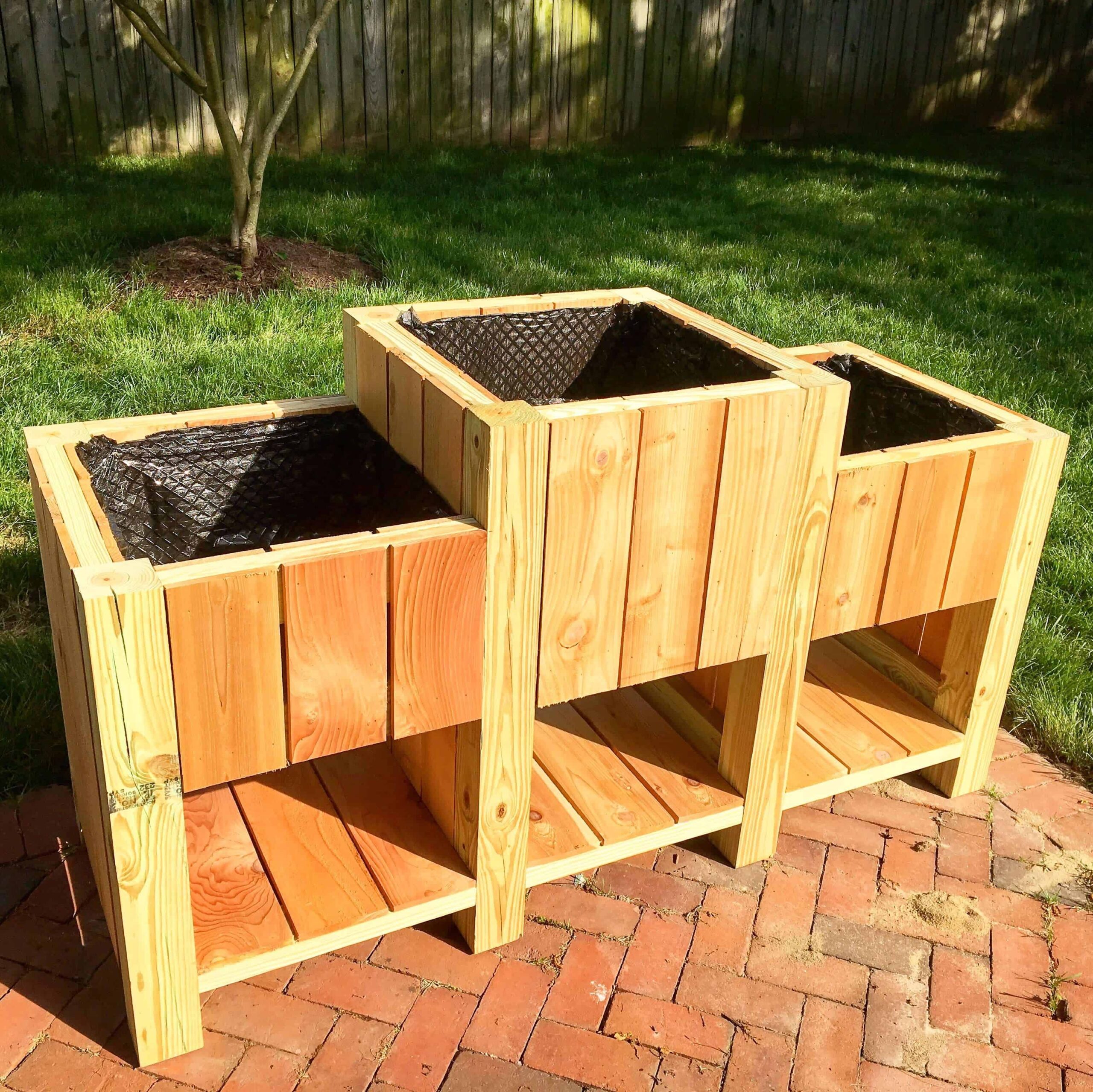 April showers have brought May… even more showers here in Richmond, Virginia, but that's a heck of a lot better than snow.  Spring has sprung and that means it's time to plant your gardens.  Aside from all the rain, one thing we definitely have here in the RVA are bunnies.  Lots and lots of bunnies.  And they must be breeding like well… rabbits… because they are everywhere eating everyone's freshly planted gardens.  So how do you solve that?  Raised planters for a Raised Veggie Garden my friend.
Raised Veggie Garden Details
The entire build is constructed of Cedar Planking and Pressure Treated lumber.  Before you panic, pressure treated lumber used to be unsafe for gardens.  Up until 2003 pressure treated lumber contained chromated copper arsenate to prevent the material from rotting.  But guess what?  It was toxic.  So thanks to the government your pressure treated lumber is safe to use for a planter.  Just in case you still have doubts, I designed this planter so that the soil is only in direct contact with rot resistant cedar planks and the garden cloth.  Rest easy.  Lazy Guy has your back.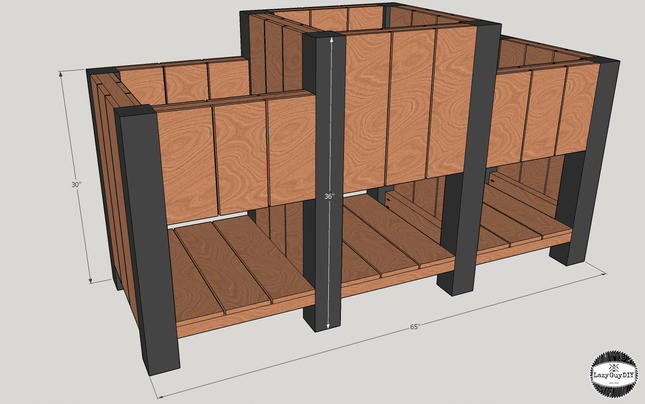 This thing is a beast.  The lower planters are 30″ tall while the center planter is 36″.  Just try it bunnies.  I dare you.  No chance you're getting in.  Sitting at 65″ wide, you have plenty of space to plant multiple veggie or herbs here.
Want the build plans?  Head over to my plans for purchase page and you can get this build knocked out this weekend.
If you liked this planter, you'll really like my updated Raised Veggie Garden with Built In Compost!
~ Lazy Guy