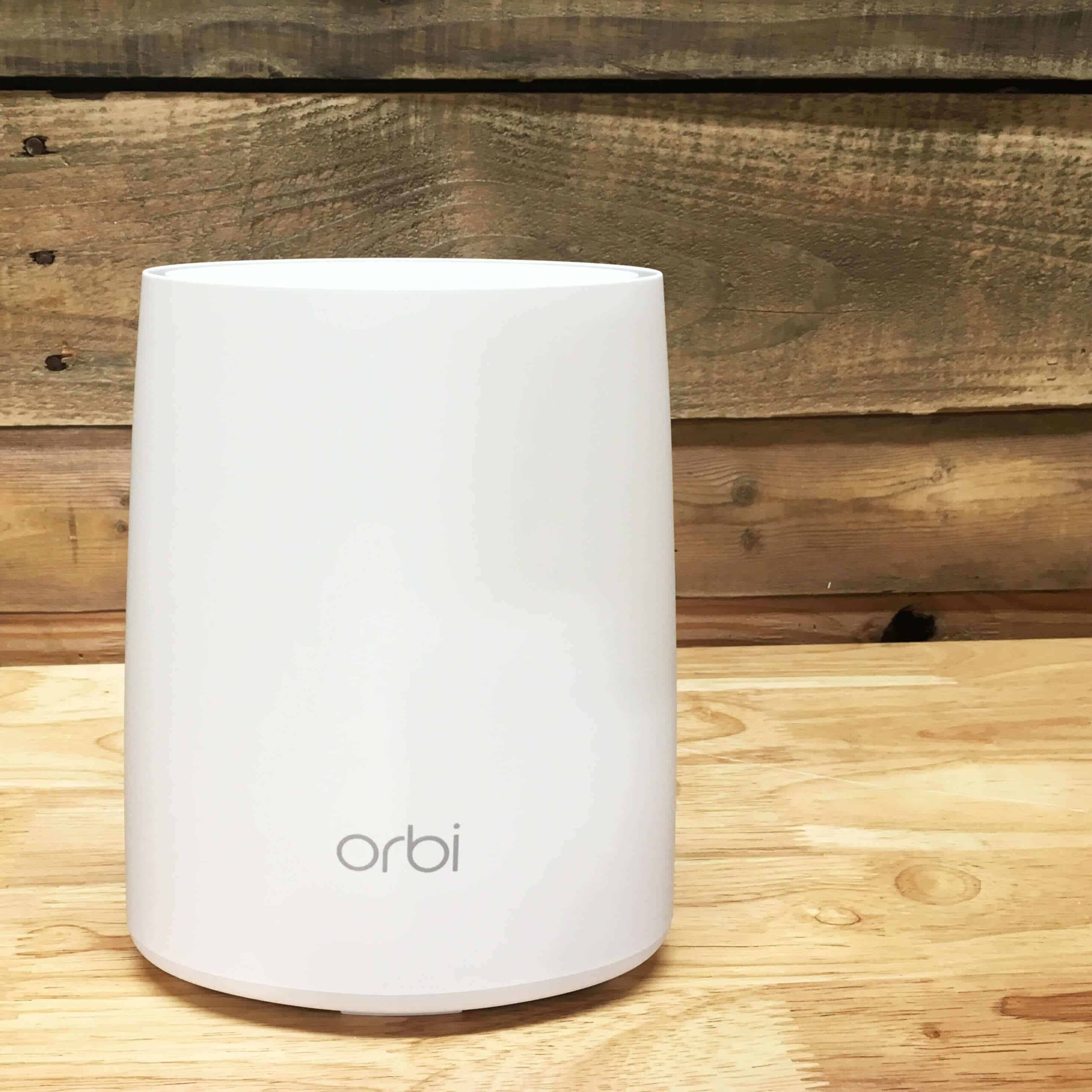 You might remember last year I teamed up with The Home Depot to bring you an all out Smart Home blitz in my post about How My Dumb Home Got Smart. Well I've teamed back up with The Home Depot to bring you a whole series of Smart Home products so you can bring your home into the future a little bit at a time. We still live in the same 1920's Craftsman Style Bungalow so there will be trials and tribulations with scary wiring, no WiFi zones and also trying to maintain the unique feel to our fun old house. This week we're talking about making sure your home is WiFi ready and how to improve it.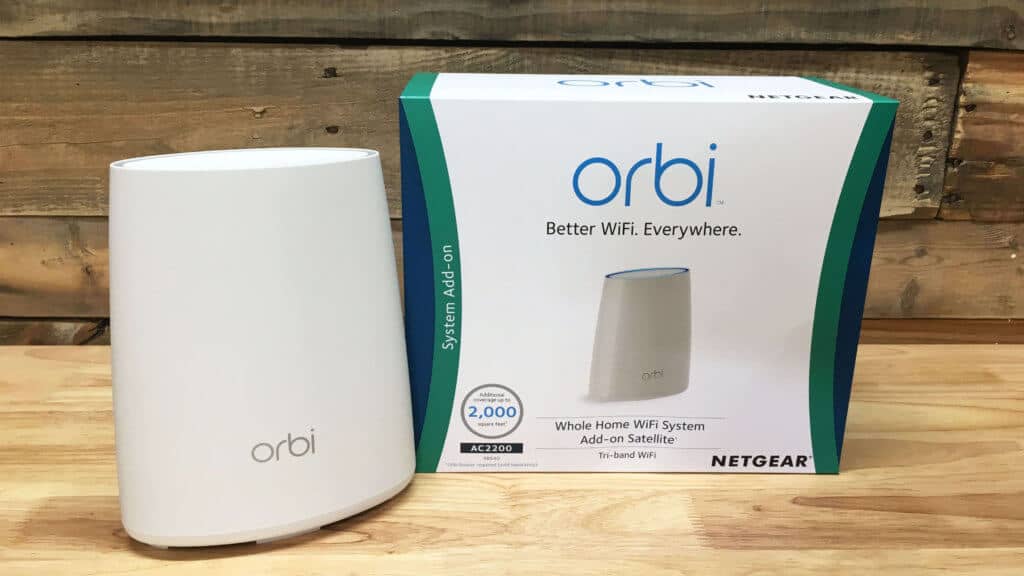 That little WiFi router you got from your cable company is really cute, but as you start hooking up video doorbells, smart lighting and even smart appliances you're going to start noticing you have an issue. Off the top of my head I can tell you we have three Smart TV's, three Echoes, three Kindles (this reoccurring number is just a coincidence), two laptops and two cellphones on our WiFi right now. Oh wait, we also have a Ring Video Doorbell, Ring Outdoor Security Cameras, Smart Locks, Smart Lights, Smart Outlets, a Nest Thermostat and a Smart A/C Window Unit all on our WiFi network as well. Somewhere in a tech scrap bin our old lightning fast 28.8Kbps dial up modem from 1995 is clicking and buzzing in it's grave at that number of connected devices. So does that mean that you need a brand new high speed router to be able to use all of these smart devices? No, but you might have to check the connection speed you're paying for and count the number of devices you intend to have hooked up.
What's A Mesh Network?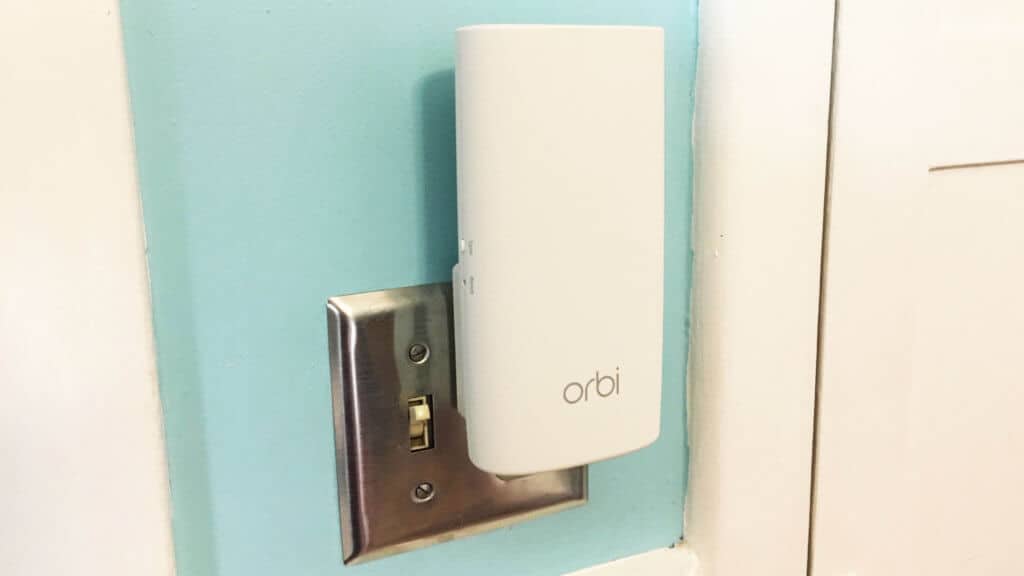 So with connection and speed out of the way, let's talk WiFi coverage, because honestly, that's going to be your real limitation with all of your smart devices. Once again, that router your cable company gave you (that you paid a ton for) is cute, but it's not pushing WiFi to all corners of your house. That's why last year I upgraded to a Mesh Network. Basically you have a dedicated WiFi router that links to boosters you plug into an electrical outlet around your house creating a blanket coverage. The unit I went with is the Orbi RKB30 Series from Netgear (*affiliate link). You get a home unit that plugs right into your router (or replaces it) and then one satellite booster (pictured above). Our house is just under 2,000 square ft. so the coverage on this particular unit should hit about 3500 square ft. in a perfect world (for around $30 more I could have upgraded to the Orbi RBK50 Series at the time that has around 5,000 Square ft. of coverage).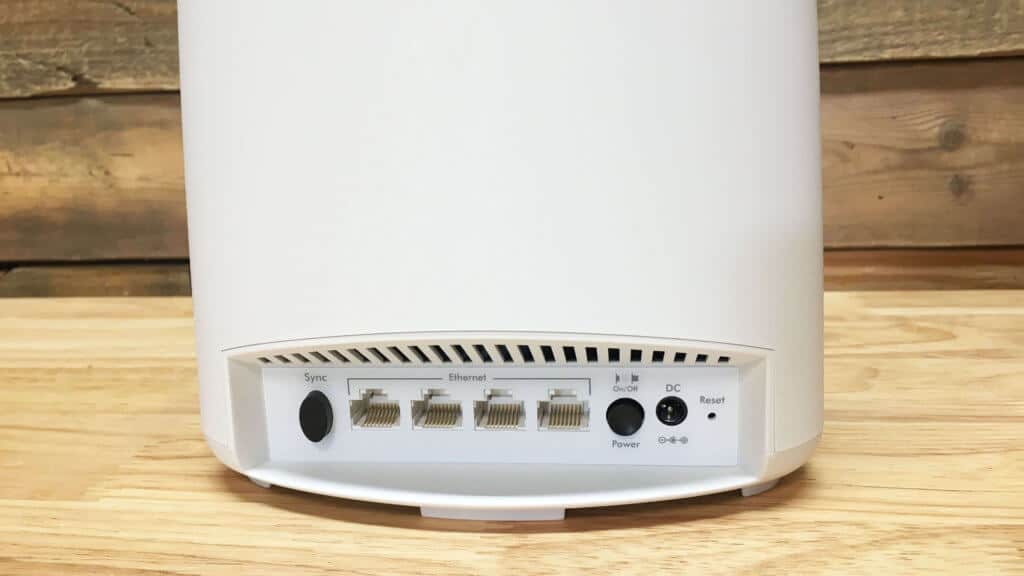 Here's where the old house conundrum comes in. With a closed layout, different construction materials, limited receptacles and oh yeah an exterior building (my workshop) that also needs WiFi coverage, I needed to boost my WiFi signal a little bit more. Especially when I start adding Smart Devices for security like cameras that run on our network and smart locks. You can rob my house, but don't you dare break into my workshop. Ha!
Extending My WiFi
What's great about the Netgear Orbi line is that you can continue to expand it with satellites. Knowing what smart home devices I'm going to install over the next few months, I added the Netgear RBS40 Orbi Add On Satellite (*affiliate link) to my existing network. It bumps my WiFi coverage an extra 2000 square ft!
Let me walk you through the set up… Prepare yourself.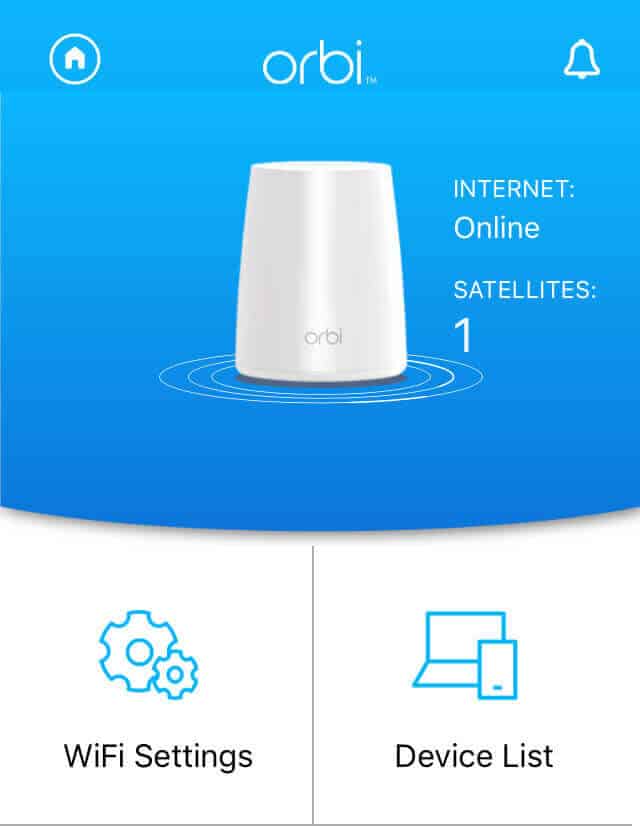 I take it out of the box. I plug it in. I wait for the light to turn blue. Then I go into the app and scan the QR Code (that square funky looking bar code) and then I'm done. Connected. Seriously. In less than 3 minutes I almost doubled my WiFi coverage. Prior to adding the satellite, if I took a laptop into my shop or even tried to post to Instagram from the back wall where you see my logo I was out of luck being on the network. Now I could be connected to my WiFi (secure and password protected of course) in my neighbor's pool 3 houses down. I don't recommend taking your laptop for a swim though.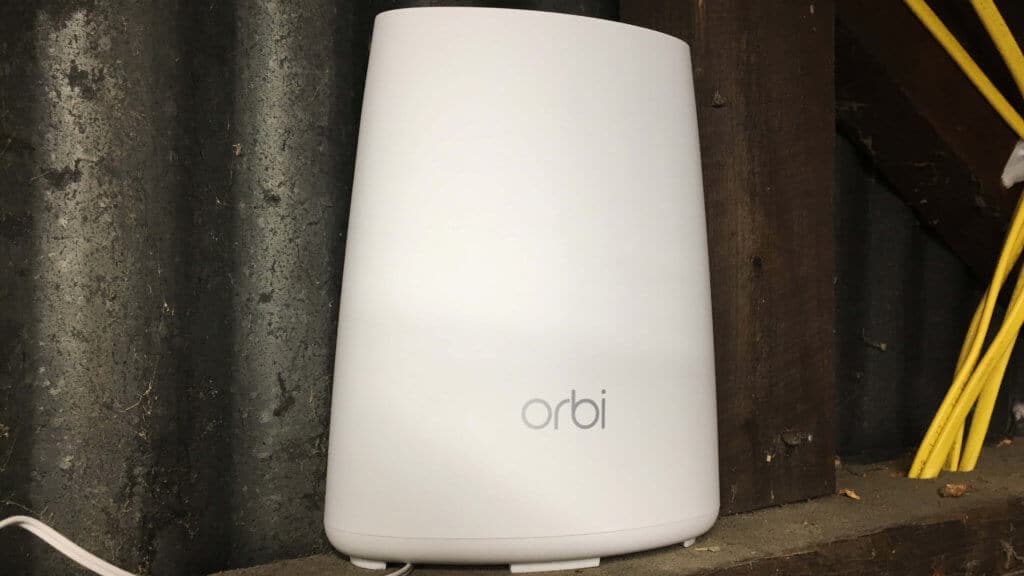 So now that I've got the WiFi range and the internet speed to take over the world, or at least my immediate neighborhood (or most importantly covering my backyard and shop), be on the look out because my dumb house is about to get even smarter.
~Lazy Guy
*This Smart Home & Smart Device series is sponsored by The Home Depot. I have been compensated for my time and provided with product in exchange for my opinions and experience. My opinion is my own. Although… if I keep adding smart devices my opinion might be my robot overlord's.