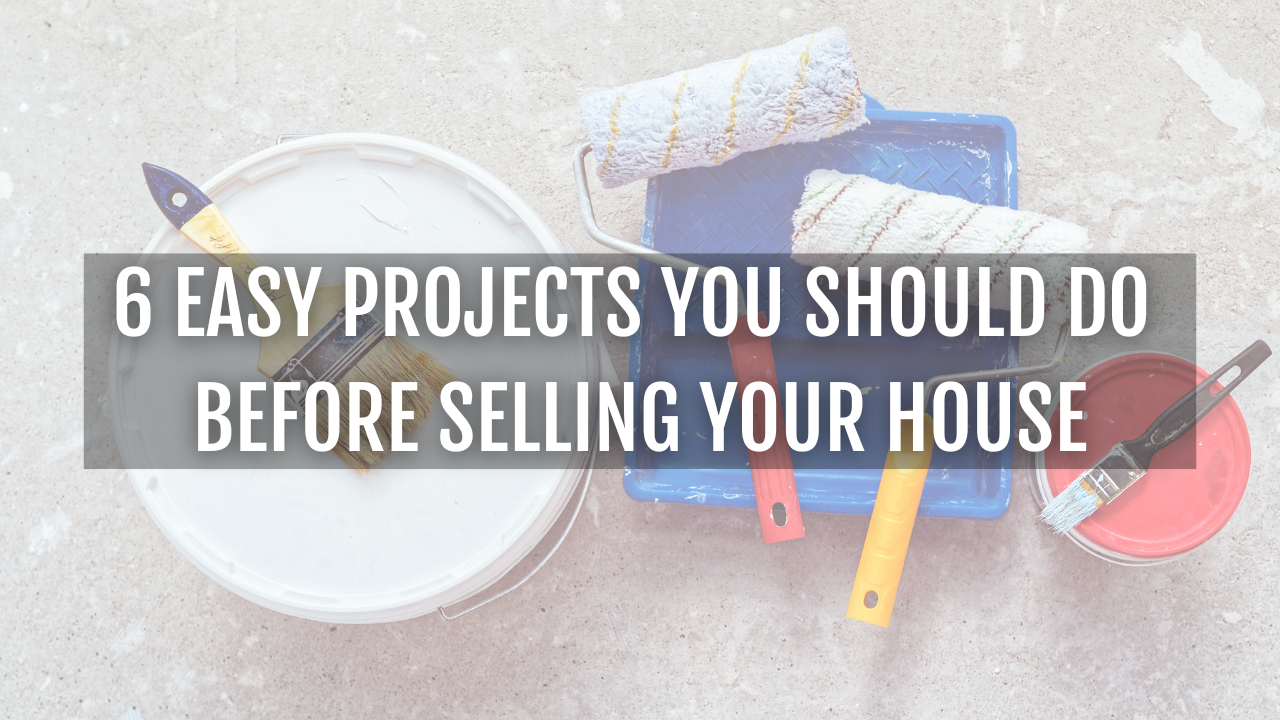 If you've been following along on my social media, you'll know we're selling our first house! We bought a craftsman style bungalow in an amazing neighborhood over a decade ago before we got married. Three kids later and we've outgrown our little city house and we're moving to the country for more room. As we get ready to sell, we've been knocking out projects to get the property ready to list. Which got me thinking… what are some easy projects any homeowner can do before the sell their house? So I've pulled together these quick and easy DIY's that you can knock out to add value before you sell!
Caulk Your Cracks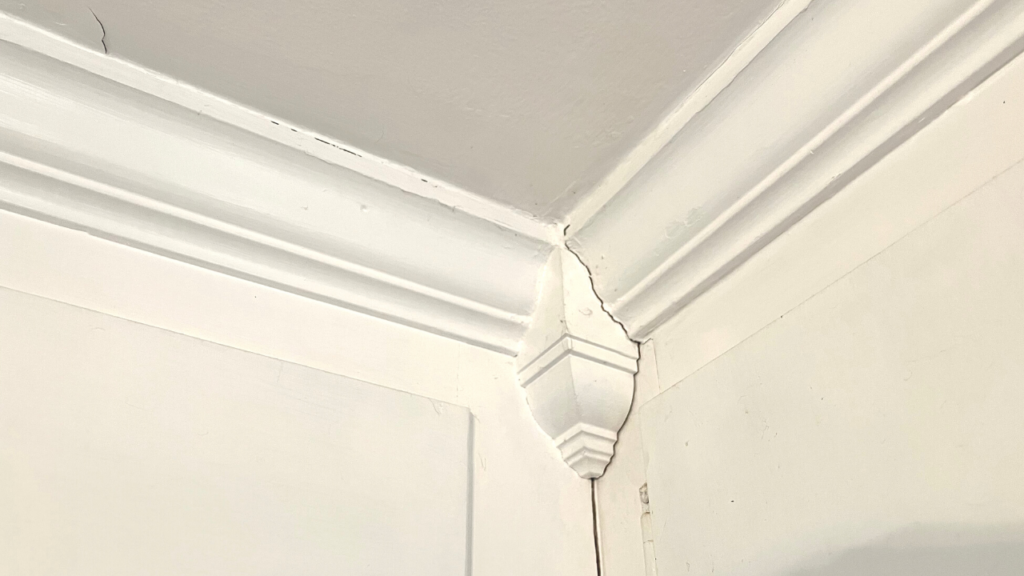 Look, houses move and shift over time even after a hundred years like our house. There's nothing wrong with cleaning up that caulk line and covering up some of those cracks. I've found that the biggest culprits are found on the crown molding on the first floor. But don't forget to check your trim work around windows and doors where the temperature changes are more extreme.
I prefer DAP DynaFlex for the really troublesome areas. The DynaFlex is a little more expensive but it has a longer life, more flex and can cover a wider gap. For quicker fixes and smaller gaps, DAP Alex Plus is a great option!
Total Cost: $3-$6
Tub Caulk Needs Love Too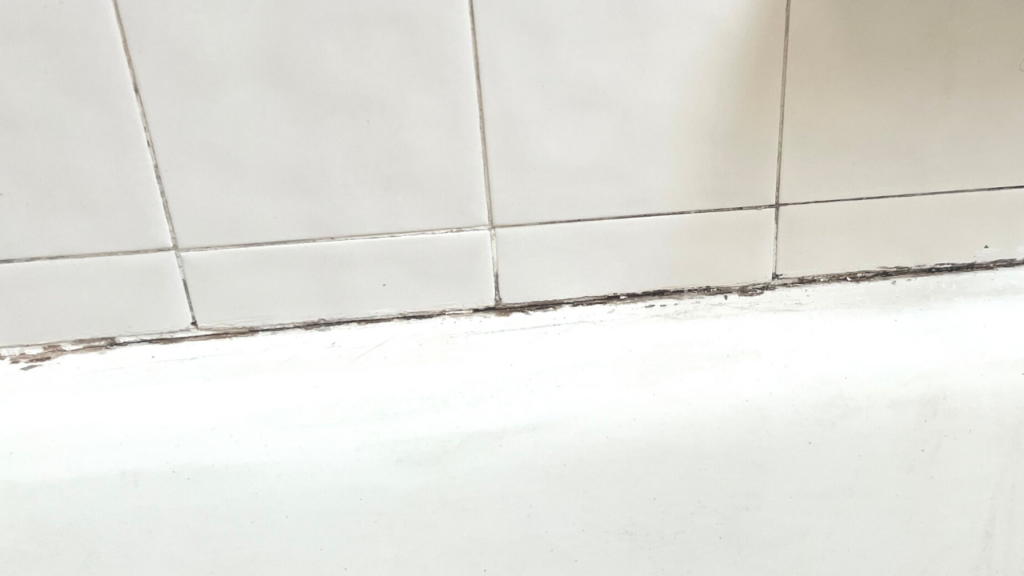 Okay… don't judge. The caulk line on an old tub can get pretty gross. No matter what we cleaned and scrubbed our tub with it just continued to fade to an oblivion of embarrassing trendy dark grout… But not really. Your caulk is meant to be refreshed in the bathroom every few years, or at least that's what I'm going to tell you to justify that picture.
Pick up a 3-in-1 Caulk tool that will help you remove and apply caulk easier. With a little luck, you can pull up that old bathroom caulk line in one giant strip. Then after a good scrubbing, reapply some new caulk, like DAP KWIK Seal Kitchen and Bath for a refresh.
Total Cost: $6-$15
Blinded By The Light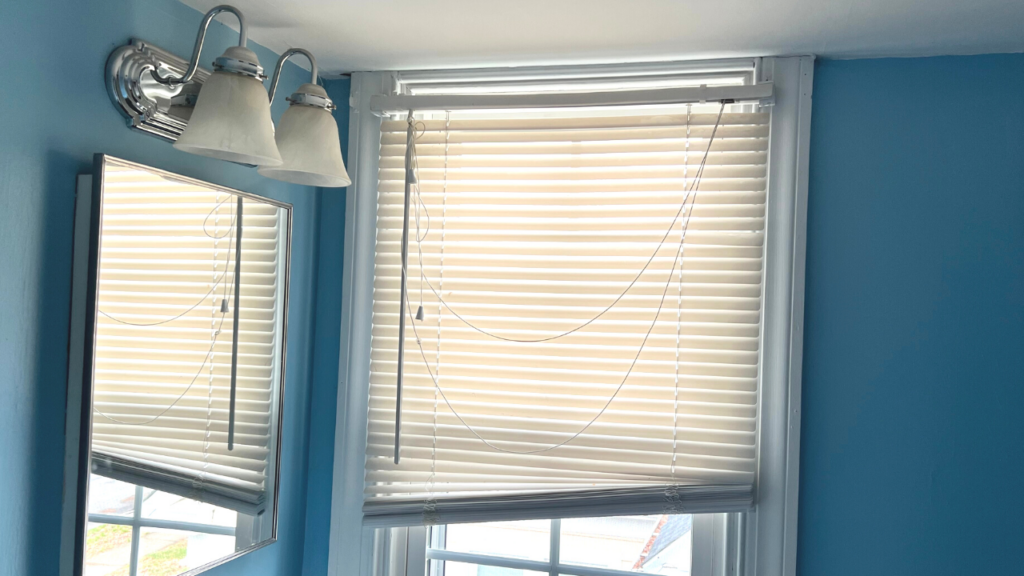 Nothing says I don't know how to adult quite like an old and worn out set of pull cord blinds that no longer sit level. Plus… when was the last time you dusted them? Was that a never? I won't judge.
The blind industry has actually changed quite a bit over the last few decades. So stop spending your money on the cheapest blinds out there. Of course, you can absolutely break the bank with some premium buys, but stick with something simple and classic. You can upgrade each window with Faux Wood – Cordless Blinds for what those cheap plastic blinds cost a few years ago.
Total Cost: $30-$50/window
Update The Forgotten Bathroom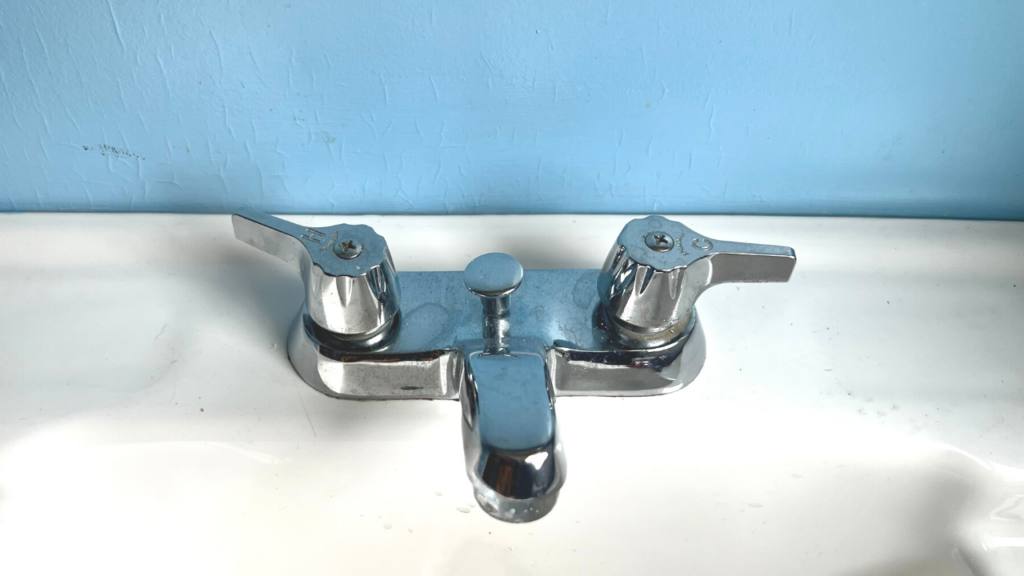 Everyone has that one bathroom that has just gotten neglected with each update to the house. We've updated the faucet in our kitchen, main bath and even the basement. However, our upstairs bathroom was never a priority. So there's a sad little cheapy faucet in there. It does it's just, but it's just a little sad.
The faucet industry has a ton of great affordable options and swapping out your old one is inexpensive and an easy DIY. Since our house is from the 1920's, we love the look of something classic like this chrome and white handle faucet from Glacier that's under $50! Just remember to turn the water off and have a bucket and a towel ready for any mishaps.
Total Cost: $30-$100
Don't Be Knotty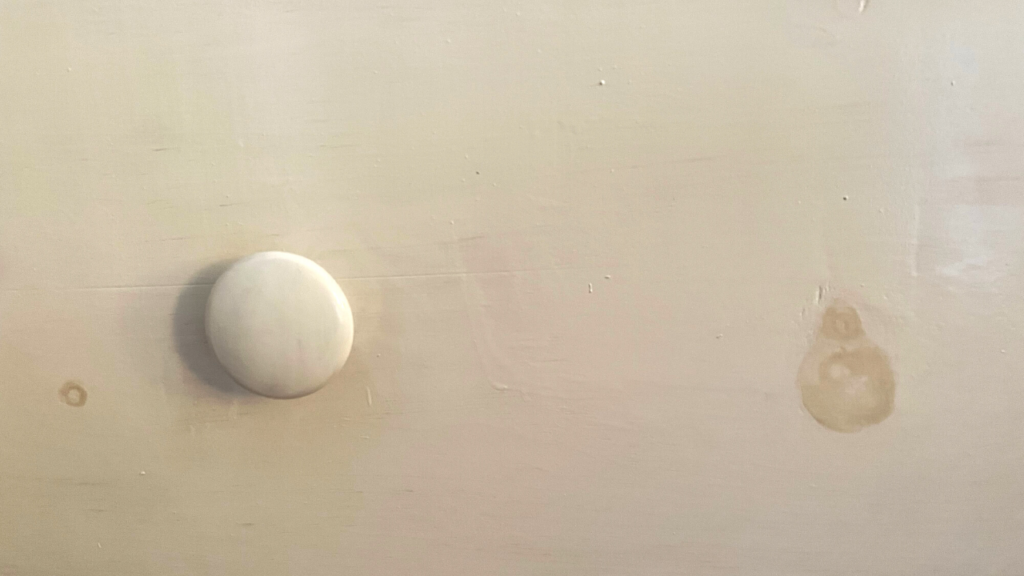 If you're on this website, then you've probably tried a DIY project or two. Maybe you've even built a few pieces of furniture or built ins. If you leaned more to the budget buy side of those projects, chances are you have a few knot holes leaching through after a few years. We've got them on things I built like the Built In Dresser from a few years ago to the bookcases built by the previous owners.
The quickest fix is to apply some stain blocking primer like KILZ 2 All Purpose Stain Blocker. If you're lucky, that paint finish will match your piece you're hiding knots on. If not… apply your stain blocker and add a new coat to the entire piece.
Total Cost: $12-$25
Forgotten Fixtures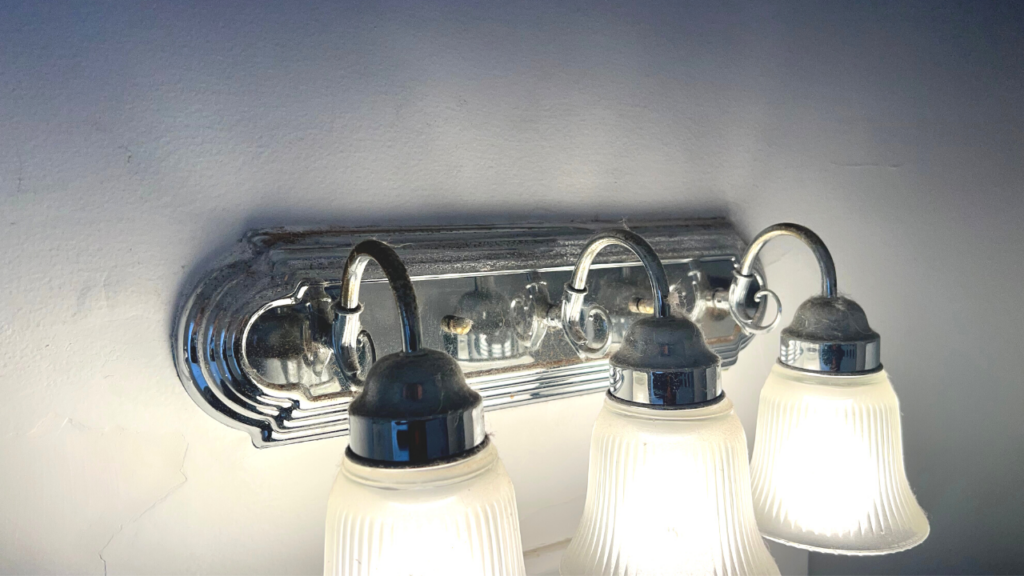 If there's one item in a house that really changes a room but can also be easily forgotten it's a light fixture. Boob lights have got to go. Track lighting… ugh. But the one light fixture that seems to really get dated very quickly is a bathroom vanity light. They also get blasted with all the elements an exterior light would get with the humidity, temperature changes and moisture from taking showers. Don't be surprised if your chrome starts rusting.
We're swapping our frosted lights out with something a little more classically modern with clear globes and Edison Bulbs for an updated look! That might be dated in another ten years… ha!
Total Cost: $75-$150
Final Thoughts
Will these updates make or break a home sale? No. Not even a little bit, but move in ready is move in ready. If you've already fixed your drywall dings, painted the walls and made sure your floors or carpets look great, these little updates make a good showing turn great.
Spending as little as $200-$500 on these cosmetic fixes go a long way in making your house ready for the next homeowner. Even though you've lived with these imperfections for years, your house probably didn't start that way when you moved in. Let them start making memories in a home that you get to spruce up one last time before you start your next homemaking journey.
Do you have other quick fixes you like to do before you move? I'd love to hear them in the comments below!
~Lazy Guy