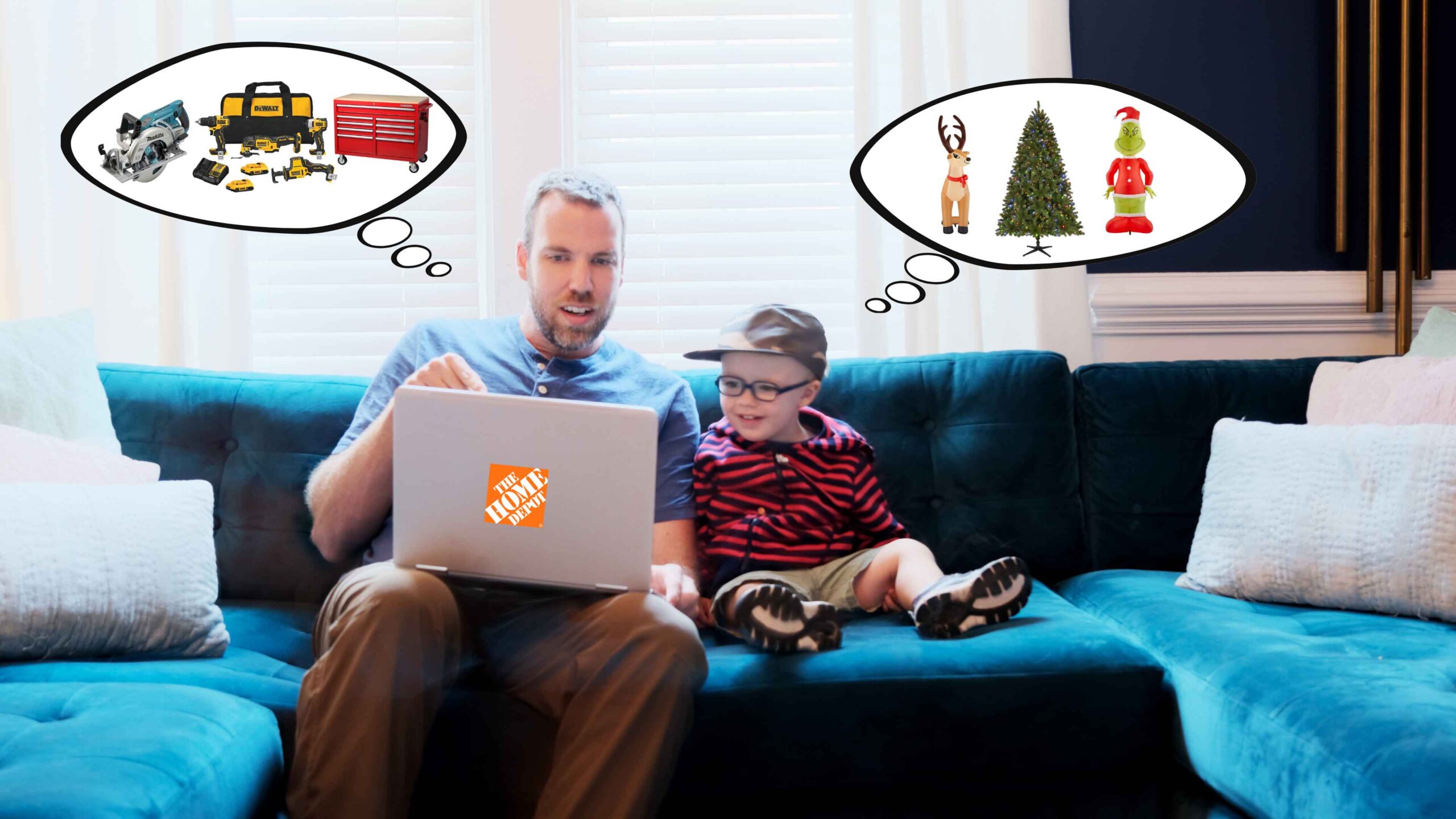 Remember the commercial years ago with the dad on a shopping cart dancing through a store grabbing school supplies with "It's the Most Wonderful Time of the Year" playing while the kids slowly walked in shame behind? That's how I feel when Black Friday deals come out and I can load up on the stuff like power tools and even building supplies. Well my friends at The Home Depot know my power tool obsession and gave me early access to their Black Friday savings which I've been teasing and will now share with you! These savings are live as of November 6th through December while supplies last. Beat the crowds and order online!
*This post is sponsored by The Home Depot. Affiliate links to follow!
Watch The Video
The picks in the video are my top choices from Home Depot's Black Friday savings, but wait… there's more! Check out these picks below and then don't forget to like and subscribe to the Lazy Guy DIY YouTube channel!
The Best of The Best
Want to see my first round of picks that should be on your wish list? Check out my featured Tool Picks on The Home Depot Website! Wait what? I have my own page on The Home Depot website? You read that right. So click that link above to see what sort of great power tools and hand tool savings you should be getting today! I'm running a theme of Portable Workstations, Compact Tools and Jobsite on the Go! So check them out!
Additional Picks
But wait there's more! Since the Black Friday event has gone live, there are a few more bonus picks I want to add to the mix! Just remember that the prices might vary slightly depending on your location and it's while supplies last!
Happy shopping!
~Lazy Guy
*This post has been sponsored by The Home Depot as part of the Black Friday and Holiday Savings campaign. I've been compensated for my time and opinion in this post. My opinion is my own.