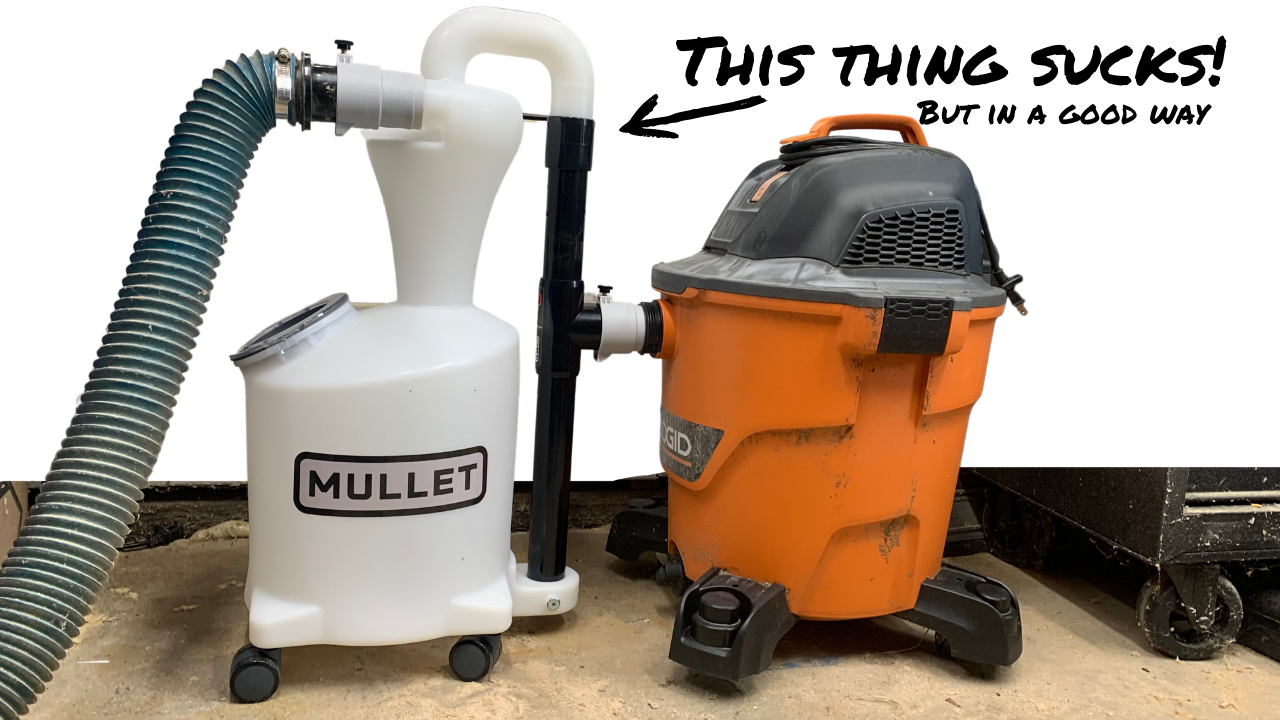 If you don't have a dedicated dust collection system in your woodworking space chances are you fall into one of three categories: you don't have the budget, you don't have the dedicated space or you have commitment issues. I sort of fall into the last two categories. Although my space is tight in my woodshop, dedicated dust collection seems sort of daunting. So instead I use my army of shop vacs hooked up to various stations. I've been using a dust separator on my main shop vac that connects to my table saw and router table to keep my system lasting a little longer, but suction has been an ongoing battle. This is where the Mullet Tools M5 Dust Cyclone has come in and changed the game so it's Business in the front and a Party in the Back!
Watch The Set Up Of The Mullet Tools M5 Dust Cyclone
Shop Vac & Dust Cyclone Power Couple
I've reviewed dust cyclones and dust separators on the website before. Whether you're using a dedicated dust collection system or inline with a shop vac, the reason you need one of these if you're creating any sort of debris or dust is simple… Prolong the life of your system.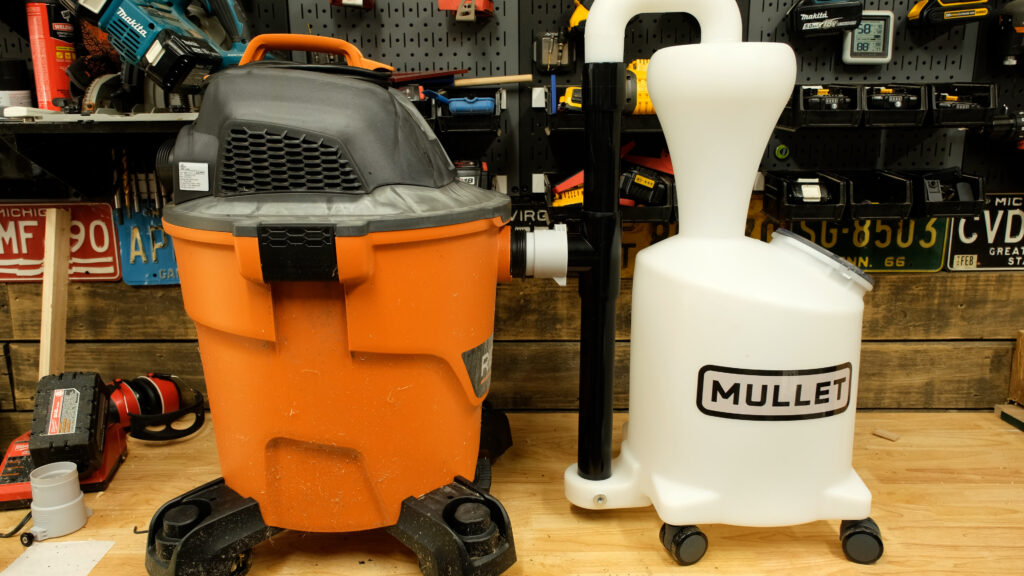 A dust separator and dust cyclone remove the heavier waste and allow the cleaner airflow to go through your dust collection system without taking its toll on the motor and filter. That means you get a cleaner and longer running system which means efficiency gains and better suction. Better suction equals cleaner work surface and better tool performance.
Is A Premium Dust Cyclone Worth It?
At just over $200 at the time of this post, that price point might seem like a premium expense for the middle man of a dust collection system (use promo code "LAZYGUYDIY" for a discount). But considering the competition of the Rockler Dust Right Separator (around $150) or the Oneida Dust Deputy (around $100), you're not comparing apples to apples.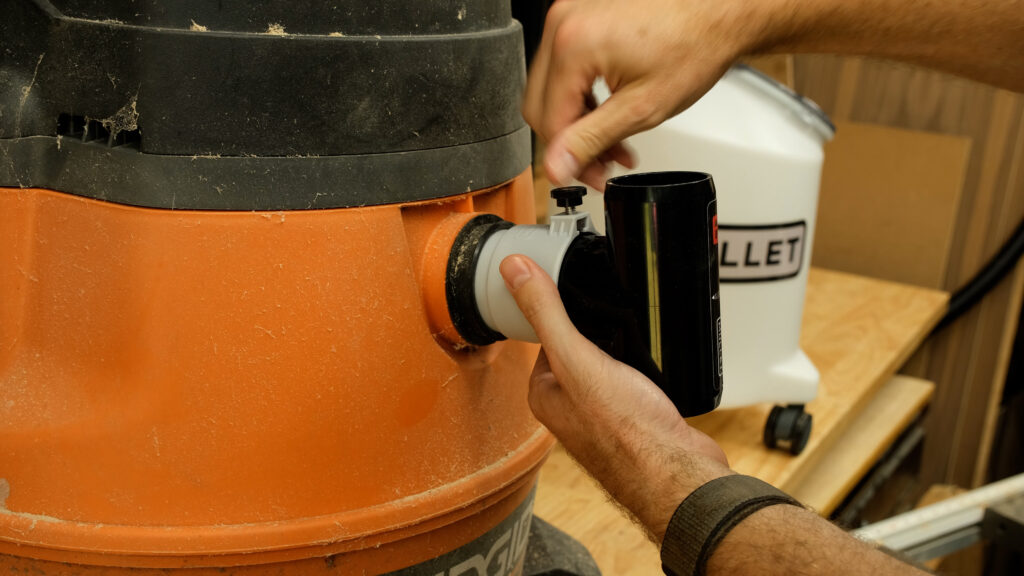 For most separators you're going to need to buy additional hoses and connectors on top of the system purchase. And while most of the other separators are also on wheels, the connection between the shop vac and the separator is an expanding hose. Which means mobility is like hauling a toddler around on a tether swinging wide when you're scooting your shop vac straight. But that's just convenience.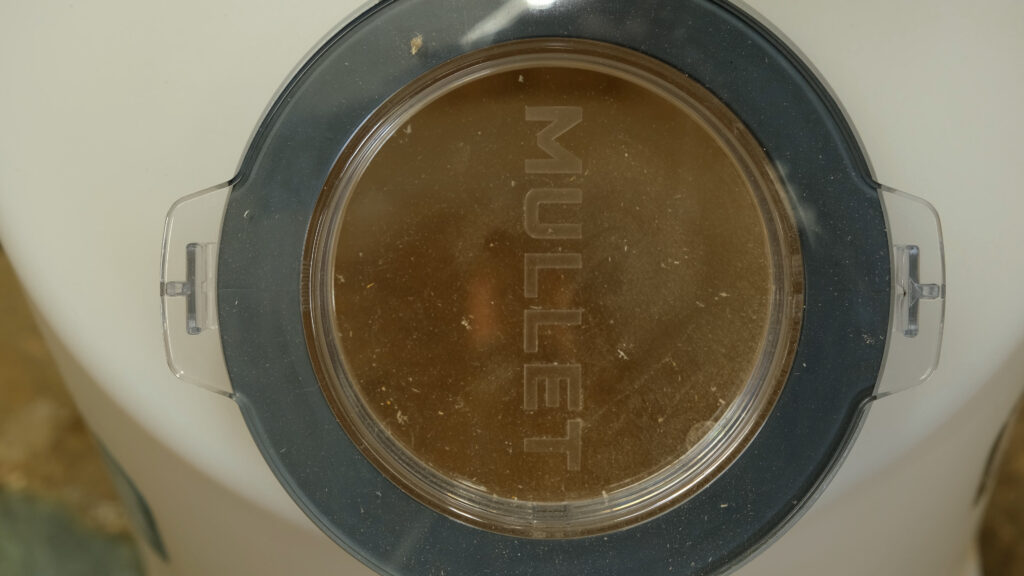 It shouldn't be a surprise to hear that the Mullet Tools M5 is the love child of a Yeti cooler employee. From the unibody collector, to the dump lid to even the logo. It screams Yeti, which is synonymous with quality. That's why when you hook the Mullet Tools M5 up to your shop vac or dust collection system you'll immediately notice the improved airflow. The other systems have a real issue with airflow escaping through gravity held lids or loose fitting connections. I've had to duct tape multiple connectors on my previous separators to try to improve suction and that just means it's even more of a hassle to take the unit apart to dump it when it's full.
Performance | Mullet Tools M5 Dust Cyclone
So let's talk suction. A more sophisticated website would come at you with comparison of CFM's. I'm going to go eyeball and ear test. As mentioned before, my greatest place of need for dust collection is my table saw and my router table. I connect a hose back and forth as needed. I can tell you that when I use my table saw or router table two things happen when I turn my shop vac on… noise and sawdust. A lot of sawdust just drops to the floor or sits in the hose halfway through. Some of it goes to the separator.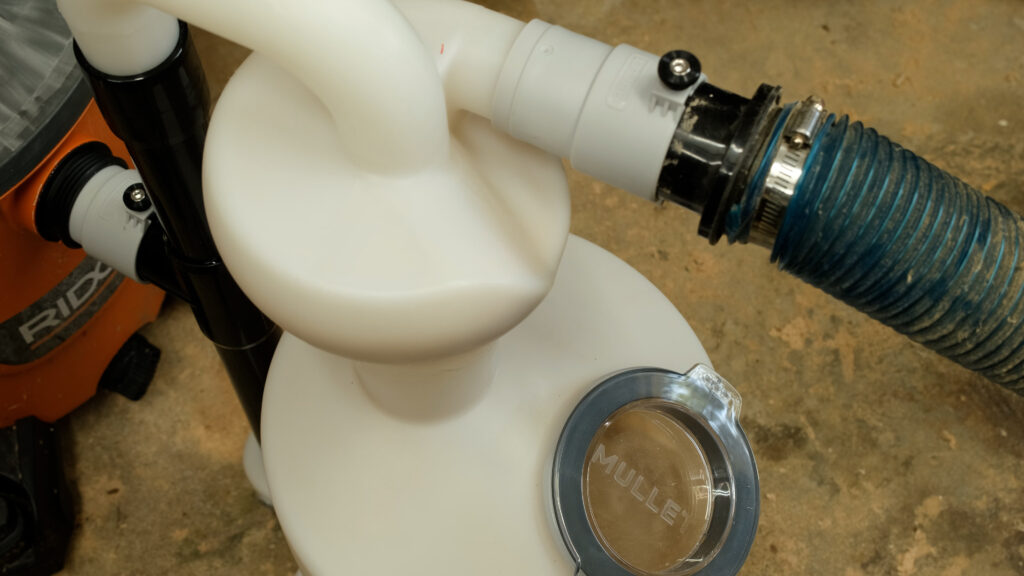 With the Mullet Tools M5 hooked up there's a noticeable hum of the cyclone working and of course… I can see the sawdust on the top of my table saw start sucking in from the table of my saw into the collector. As the Mullet Tools slogan says… Eat my dust. Literally. That's new.
Final Thoughts On The Mullet Tools M5
From set up (less than 20 minutes) to dumping the bin, the operation is easy. So really this comes down to performance. Is the premium price worth it?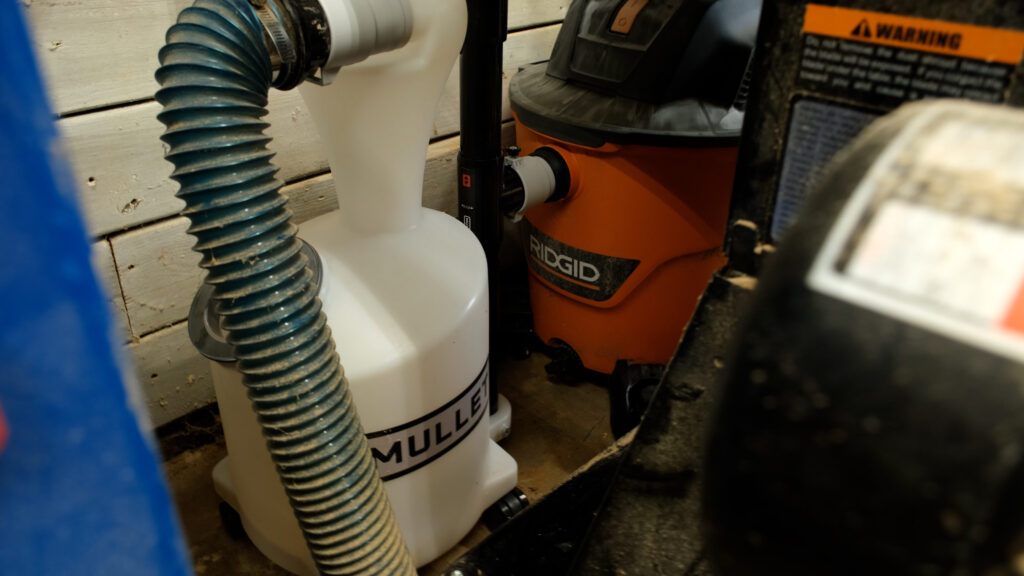 In my opinion, yes. The beautiful thing about woodworking is that as you make and sell or perhaps even make and create content, you can upgrade the tools around you. This is 100% an upgrade that improves my shop space. While Mullet did send me the product I used, it was already a product that caught my eye to purchase as soon as I saw it. In addition to the performance, there is even better clearance underneath my table saw with hose connections coming from the side rather than from the top curving down. I've got improved performance, a cleaner workspace and more foot room. That's a win.
Pick up your Mullet Tools M5 Dust Cyclone today directly from Mullet Tools or Amazon. If you go through Mullet, use promo code "LAZYGUYDIY" for a discount.
~Lazy Guy
*For this post and review, Mullet Tools did provide me with product in exchange for my opinion of the M5 Dust Cyclone. My opinion is my own. Affiliate links included.