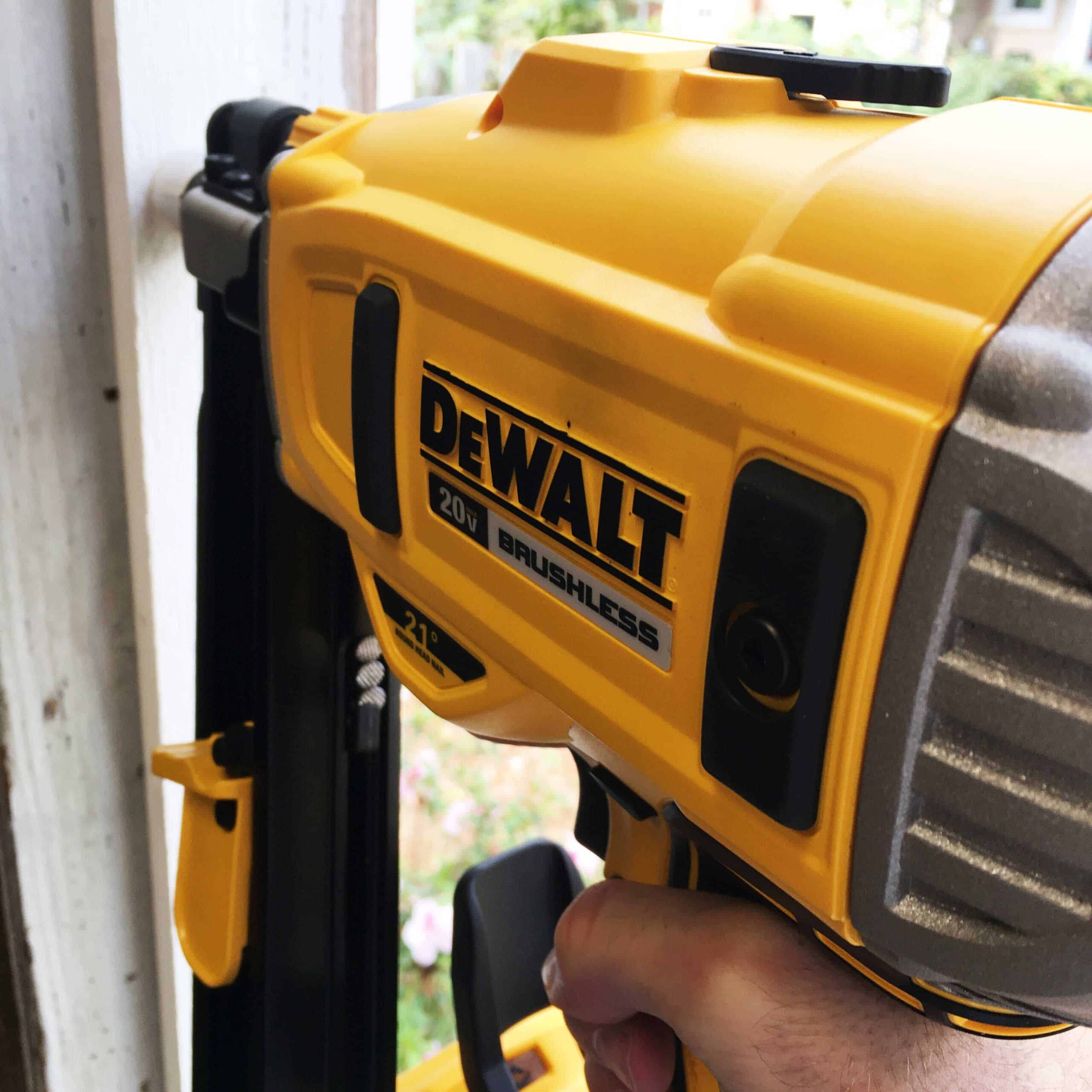 One of the first companies to bring a Cordless Framing Nailer to the market is back with an upgrade (and angle change) with the DeWALT 20v Max 21 Degree Cordless Framing Nailer (DCN21PLM1). Just hitting stores in the last few weeks, does this new DeWALT Framing Nailer hit the nail on the head?
*This post is part of The Home Depot Pro-Spective Tool Review. Affiliate links will be included.
Nailed It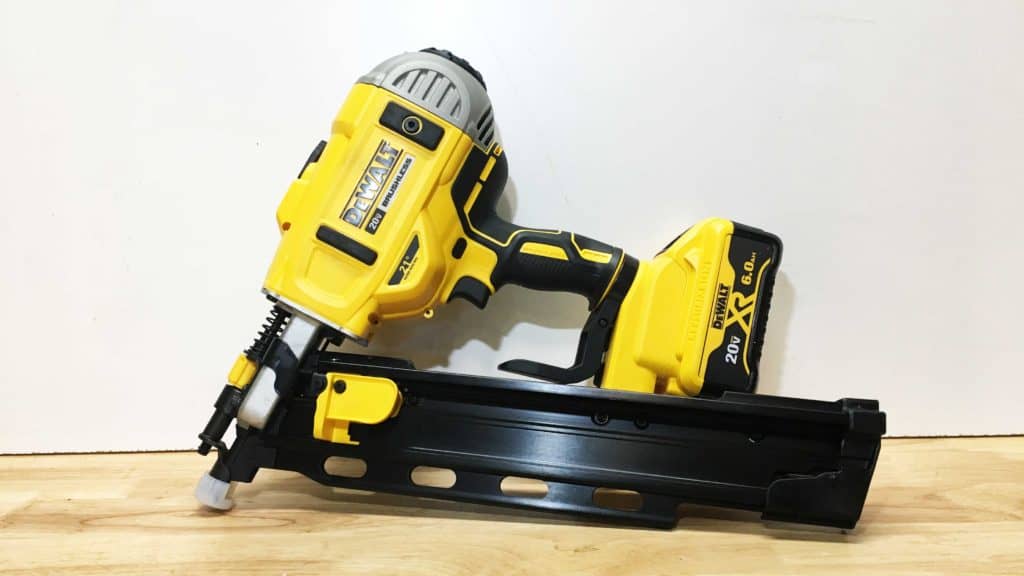 Not too long ago I reviewed a bunch of Premium Framing Hammers and took that opportunity to test those models out while repairing the fence around our yard. The internet (especially YouTube) got a good chuckle at my expense because I "don't swing a hammer like a pro." One guy told me I looked like Ben Affleck (sick burn bro). Well after months of crying myself to sleep I had a few new areas on the fence to repair so instead of bringing up those bad memories, I pulled out the new DeWALT DCN21PLM1 Nailer.
After racking a pack of nails, I slapped in a battery, compressed the nose piece against a board and pulled the trigger. There was not the immediately satisfying kaboom, but a hiss like the nailer was charging and then the satisfying kaboom. What I didn't realize is that the depth setting and power were cranked all the way up, so that delay was actually intentional (and adjustable) for maximum driving.
Don't freak out, there's a selector switch on the model that lets you choose sequential or bump firing. What's bump firing? Ever see someone keep their finger on a trigger and rapid fire drive nails with a Nail Gun every time it hits the work surface? That's bump firing.
Paper Or Plastic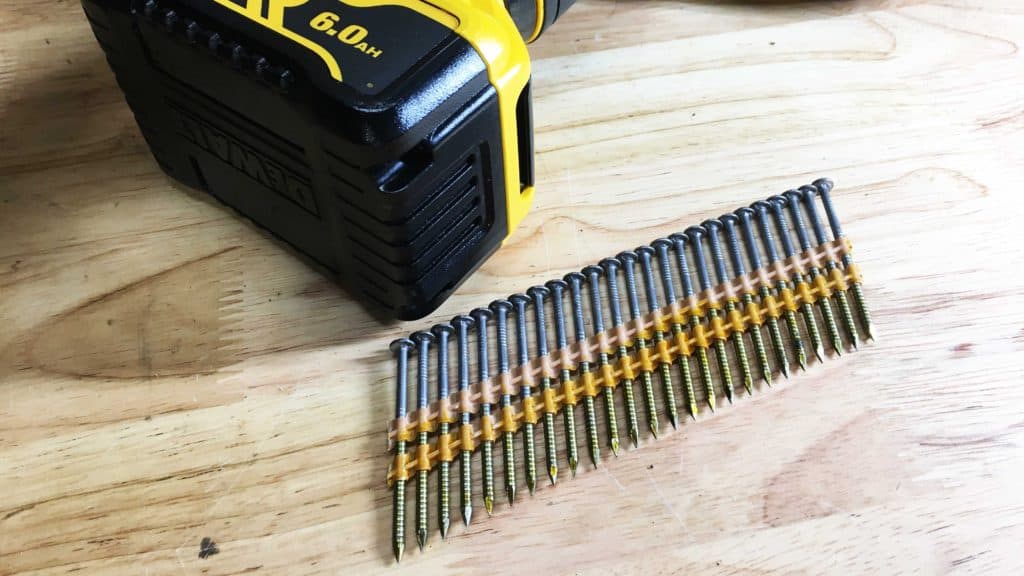 When it comes to sleeves of nails (or fasteners) you get two options in the Framing Nailer world: paper or plastic collated nails. That means what type of material holds the sleeve of nails together so you can load them like a magazine of ammo. Plastic collated nails are currently the hot ticket (and what you get with this DeWALT model) but there's heated debate as to whether or not paper causes less misfires. I had zero issues with misfires when using this model, but I'm also not a contractor on a job site all day.
The main upgrade on this model from the last DeWALT Cordless Framing Nailer is that instead of a 30 degree, we're now going with a 21 degree angle. That means you get a more compact model that can load up to 49 nails at a time. You also get a wide variety of options with fasteners lengths of 2″ and up to 3-1/2″.
The Final Verdict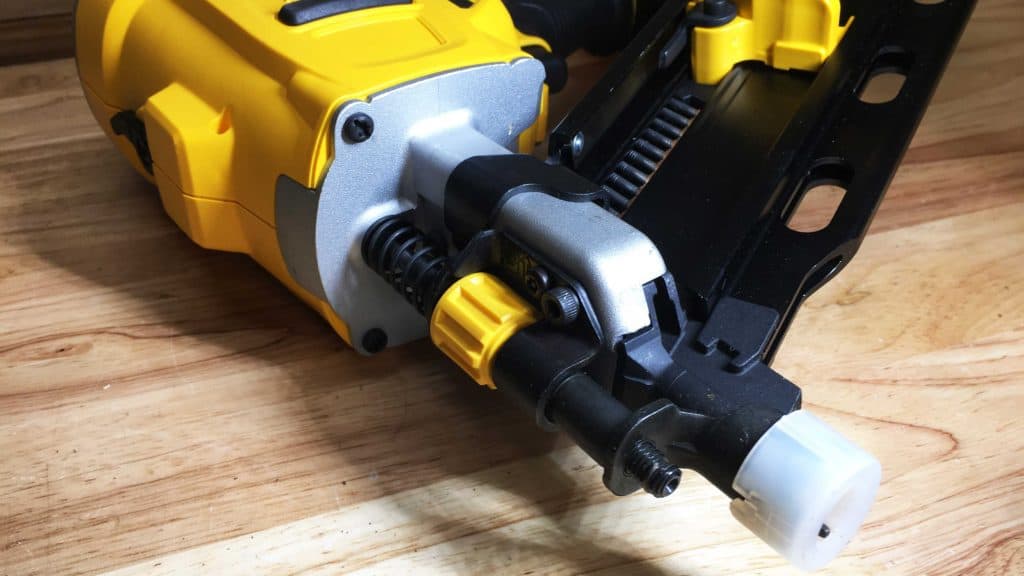 After fixing my fence, I liked this nailer so much that I went searching around my backyard for more things to "fix". And boy did I find them. My chicken coop needed sprucing up. Kaboom. Framing around the door in my shop? Kaboom. Decking plank loose? Kaboom. Despite other reviews I've read, I experienced no issues with the nail failing to drive deep enough. You have the option to dial in the depth and mine was cranked all the way up to start, so backing it down a little bit gave a perfect finish each time.
If you're looking for a cordless pneumatic nailer that's perfect for fences, decking and framing, the DeWALT 21 degree Framing Nailer is a great choice. It is a bit heavy, but considering the size of the nail you're driving and it's cordless, this is a win for DeWALT. This kit comes with a carrying case, charger and 20v Max battery. You can pick up your DeWALT DCN21PLM1 Nailer now at The Home Depot.
~ Lazy Guy
Can't get enough reviews of DeWALT Tools? Check out the DeWALT Tool Review feed here!
*This post has been sponsored by The Home Depot Pro-Spective Tool Review Program. I have been provided with product and compensated for my opinion on this product. My opinion is my own.