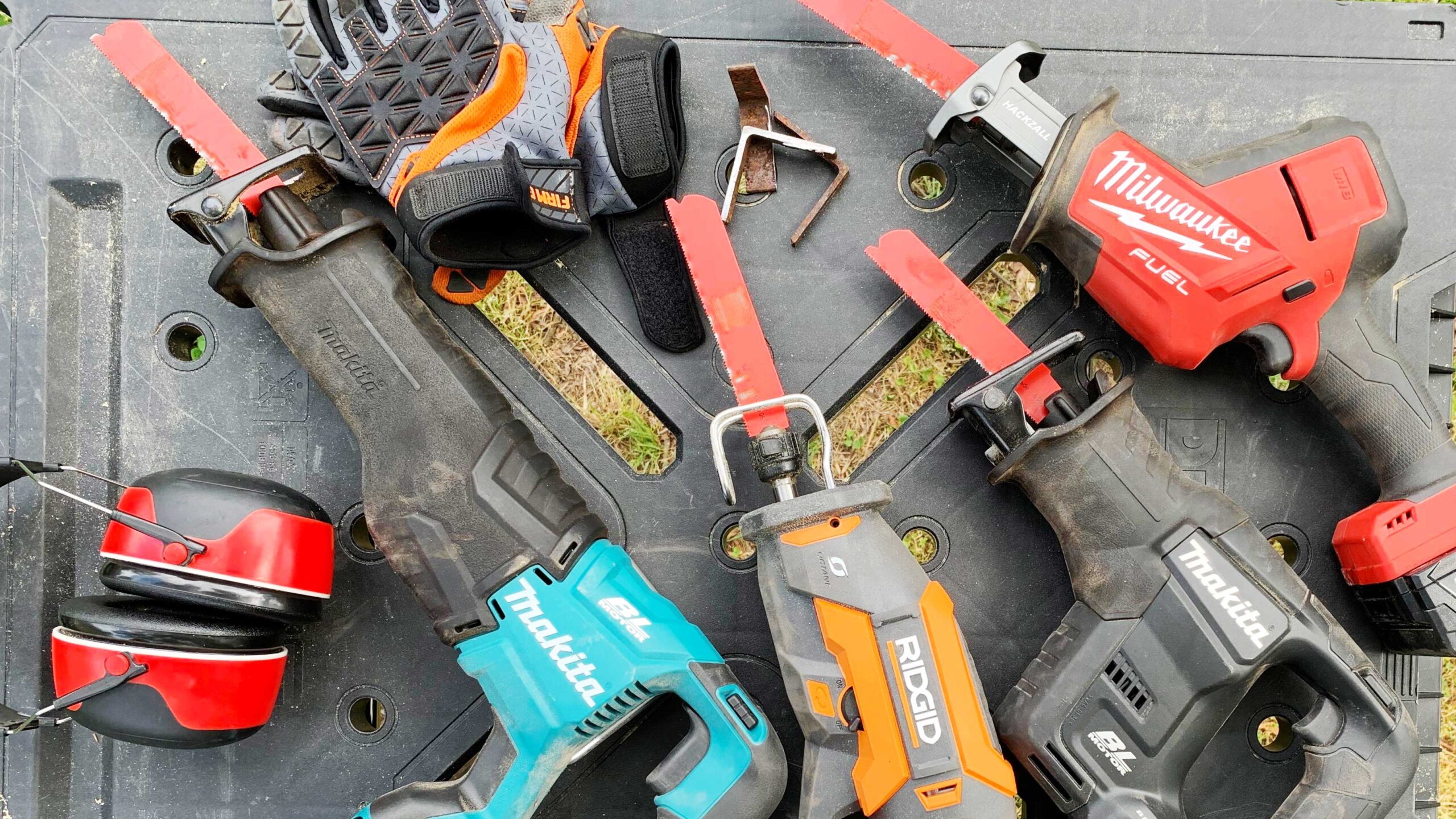 Everyone loves a good power tool head to head. So this week we're comparing Compact and Sub-Compact Reciprocating Saws in a fight to the death! Losers get cut in half by the winner! Okay, maybe not a fight to the death, but still a tool comparison to watch!
*This post is sponsored by The Home Depot Prospective Tool Review. Affiliate links to follow!
The Tool Contenders
RIDGID 18v Octane One-Handed
RIDGID's newest reciprocating saw comes with the power of the Octane battery. You get improved battery performance tailored to the task at hand. Speaking of hands… this is a one handed tool designed to be used in tight spaces. The Orbital Cutting function is perfect addition for cutting wood while switching to non-orbital will help you effectively cut metal.
Available at Home Depot for $130
Milwaukee M18 Fuel Hacksaw
The Milwaukee Hacksaw line is an industry favorite whether it's the M18, M18 Fuel or M12 edition. It's a one handed reciprocating saw model also that is great for tight spaces and perfect for a contractor's job site environment.
Available at Home Depot for $160
Makita 18v LXT Sub-Compact
Makita's Sub-Compact 18v LXT is a perfect companion to the rest of the Makita Sub-compact line. With a pistol style grip, this reciprocating saw has a shorter blade stroke that's perfect for cuts in tight spaces.
Available at Home Depot for $150
and for fun…
Makita 36v X2 LXT
The Makita 36v X2 LXT Reciprocating Saw is a beast of a model that uses two 18v batteries for a ton of power. There are few things this saw can't cut through given the right blade.
Available at Home Depot for $230
Watch The Video!
If you're not subscribed to my YouTube Channel, make sure you do it now for the newest updates! Oh… and it helps!
Want to know who wins the head to head cutting angle iron? You've got to watch the video. No short cuts here! Get watching and I'd love to see in the comments here or on the video what compact or sub-compact reciprocating saw is your go to!
~Lazy Guy
Like tool reviews? Check out more great tool reviews here in the Lazy Guy DIY Tool Review Feed!