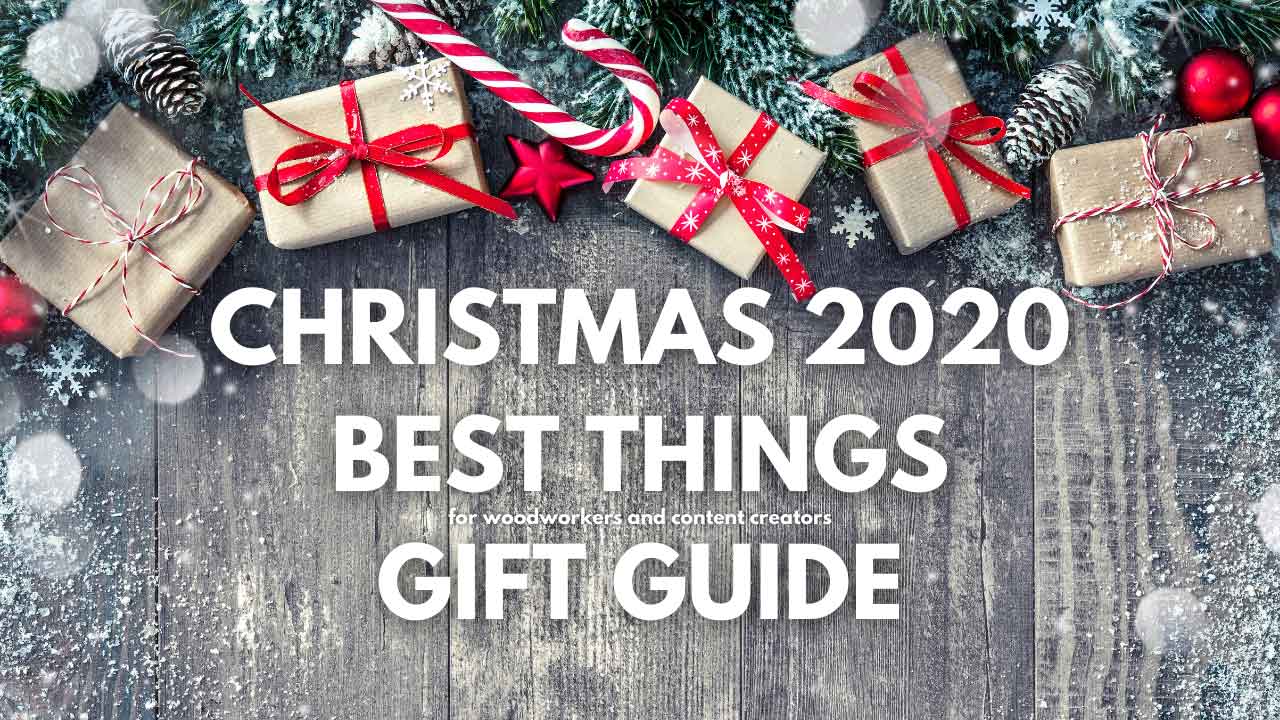 So it's been a weird year. But more time at home means more time to work on projects and uh… that 15-20 lbs. you've added. So for this year's holiday gift guide I'll touch Oprah style on some of my favorite products I've used and tested this year.
*Affiliate links will be included, so click away and buy all the things!
Tools & Products For The Workshop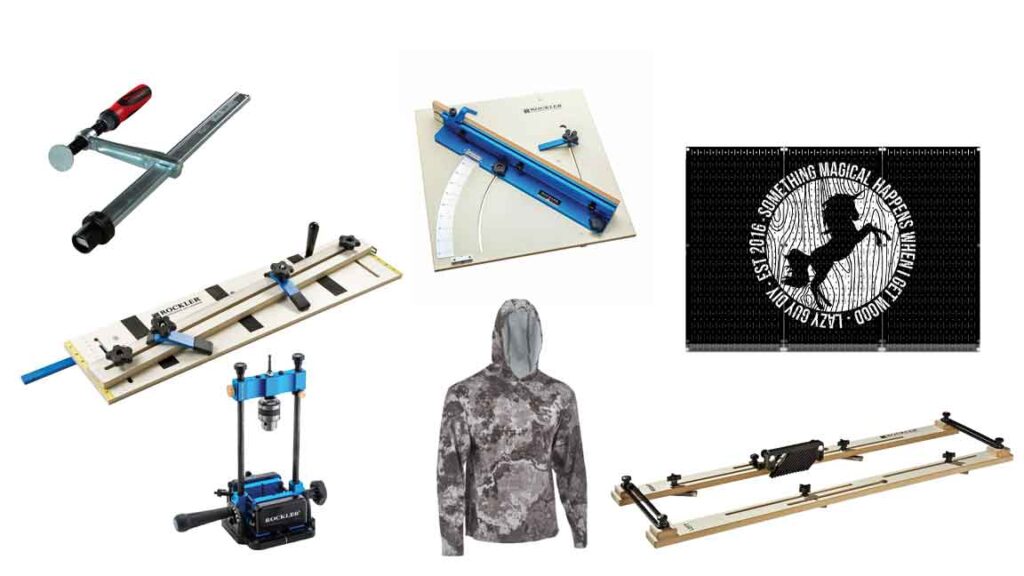 Rockler Woodworking Jigs – Some people like my friend Tamar from 3x3Custom builds more woodworking jigs in a month then I can build pieces of furniture in a year. Which is why I'm happy Rockler has some great offerings in their innovation department I've gotten hands on to use this year. The Table Saw Sled Cross Cut Sled is a workshop staple that came in fully dialed in. It's worth grabbing the Off Cut Platform as well to complete the set up. The Cove Cutting and full sized Taper Jigs are very specific but also amazing. The absolute game changer though, is the Portable Drill Guide. It basically replaced my drill press in terms of accuracy and is limited only by the power of the drill I have hooked up to it. Need more precision? Get the Portable Drill Guide with Vise Kit.
Storage Solutions – It's no secret I love my Wall Control Metal Pegboards (use code LazyGuyDIY15 for a discount), but this year we teamed up with HangTime Store (use code LAZYHANG10 for a discount) and now you can get custom logos and printed themes on your favorite pegboards. Anything from college ball, to hot rods or your family pets! If you're looking for something more specific like lumber storage… the Bora Portamate Wood Organizers are amazing for storing your growing wood selection. Plus they're extremely easy to install.
Bessey Bench Dog Adapters – Bessey makes some of the best woodworking clamps out there, but one of the areas most lacking is a clamp that suits bench dogs. Up until this point I've been relaying on some solid Holdfasts for my workbench, but I've always eyed the Bessey Welding Table Clamps wondering they'd they'd work. The answer is no… they won't. The shaft on the peg (don't laugh) was too short, until now at least. The Bessey Bench Dog Adapters fix that in seconds making these some of the best bench dog clamps I've ever used.
Wagner Large Studio Spray Tent With Floor – Since we're talking about space saving solutions, a popup tent for finishing projects has been a lifesaver this year. It would be nice to have a dedicated space for painting or applying finish to a project, but I make too much sawdust in my shop for that. So this large pop up tent with a floor is a quick and easy solution. Plus… it's under $60!
Firm Grip Performance Hoodie – Your favorite work glove maker now makes workwear! They have a bunch of new products from base layers to head gear, but the winner for me is the Performance Hoodie. It comes in a cool camo pattern (that matches the Pro Grip Gloves) that's light enough to wear in the shop when I need an extra layer but not be too bulky.
Equipment & Tech For Content Creation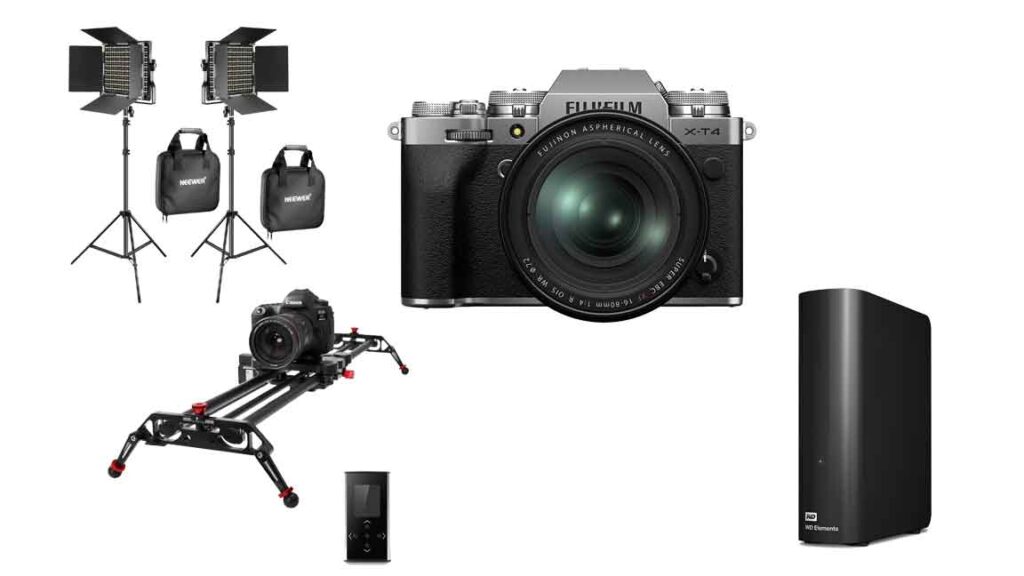 Fuji Film XT-4 Mirrorless Digital Camera – I knew it was time to up my content creation game and so I went to my photography friends and asked what mirrorless (because DSLR is about to be obsolete) camera is hands down the best for video? The new Fuji Film XT-4 is overwhelmingly the clear cut winner. The internet actually agreed. With a ton of pre-sets for movie making, 4k video at 60/p and a whisper like autofocus, it's an upgrade you need.
GVM Motorized Camera Slider – Want to get those great panning shots in the shop with your camera? I picked up this motorized camera slider for B-roll shots and have been nothing but impressed. Set the speed and distance and you can set it and forget it. The battery life on the remote is "okay" but it is rechargeable. You will need to pick up a tripod mount adapter to fit most cameras, so this one from Pergear has worked well for me.
Newer 660 LED 3200-5600k Studio Lights (2) with Stand – If you can't afford a new camera right now, the next best thing to improve your video and photo quality is a great lighting set up. For under $200 these LED lights breakdown into a compact kit and absolutely illuminate your own camera space. Before these I was using a big build Box Light kit that was just a hassle to set up and assemble. These are quick and easy and give off great light!
WD 12TB Desktop Hard Drive – The problem with all this 4k video you're shooting is that it absolutely overloads your hard drive. I went from using the same 1TB hard drive for the last 3 years only filling half… to all the sudden maxing it out after a few projects. So I needed space and I wanted download speed and reading capabilities to be fast. So expanding my desktop storage to 12TB has sped up my video editing and made me a little more organized.
Just For Fun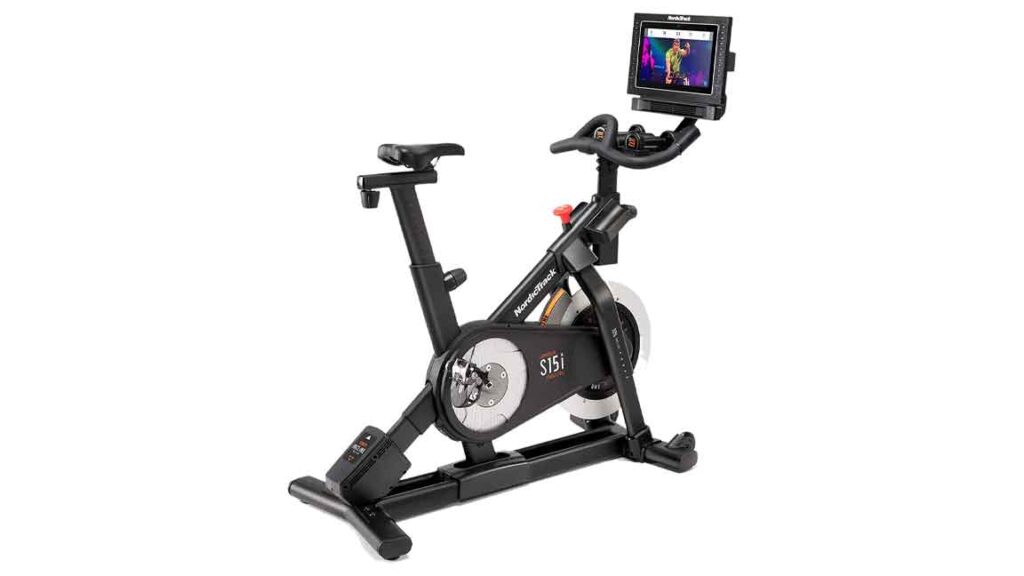 NordiTrack Commercial S15i Studio Cycle – I'm huge on comparison shopping so you know I researched this for weeks and weeks compared to other spin bikes on the market. Ultimately, it came down between a Peloton and the NordiTrack, but the NordicTrack wins hands down. Aside from the standard fair of constantly updating classes, live streams and off bike instruction, the S15i and S22i also get out of the studio. You have instructor lead road and mountain biking courses all over the country. You're playing chase with your instructor who is being followed by a rider on a GoPro. And oh yeah, the bike automatically adjusts the incline/decline and resistance while you ride. So there's no cheating. It's a major technology upgrade, so much in fact, that there's a lawsuit against Peloton for copying what NordiTrack offers. Did I mention you get a several month free trial of the iFit classes and it's under $20 a month after that? Peloton is $40 per month on top of the higher initial cost.
~Lazy Guy
Like this list? Check out previous buying and gift guides in my "5 Things" section on the website!