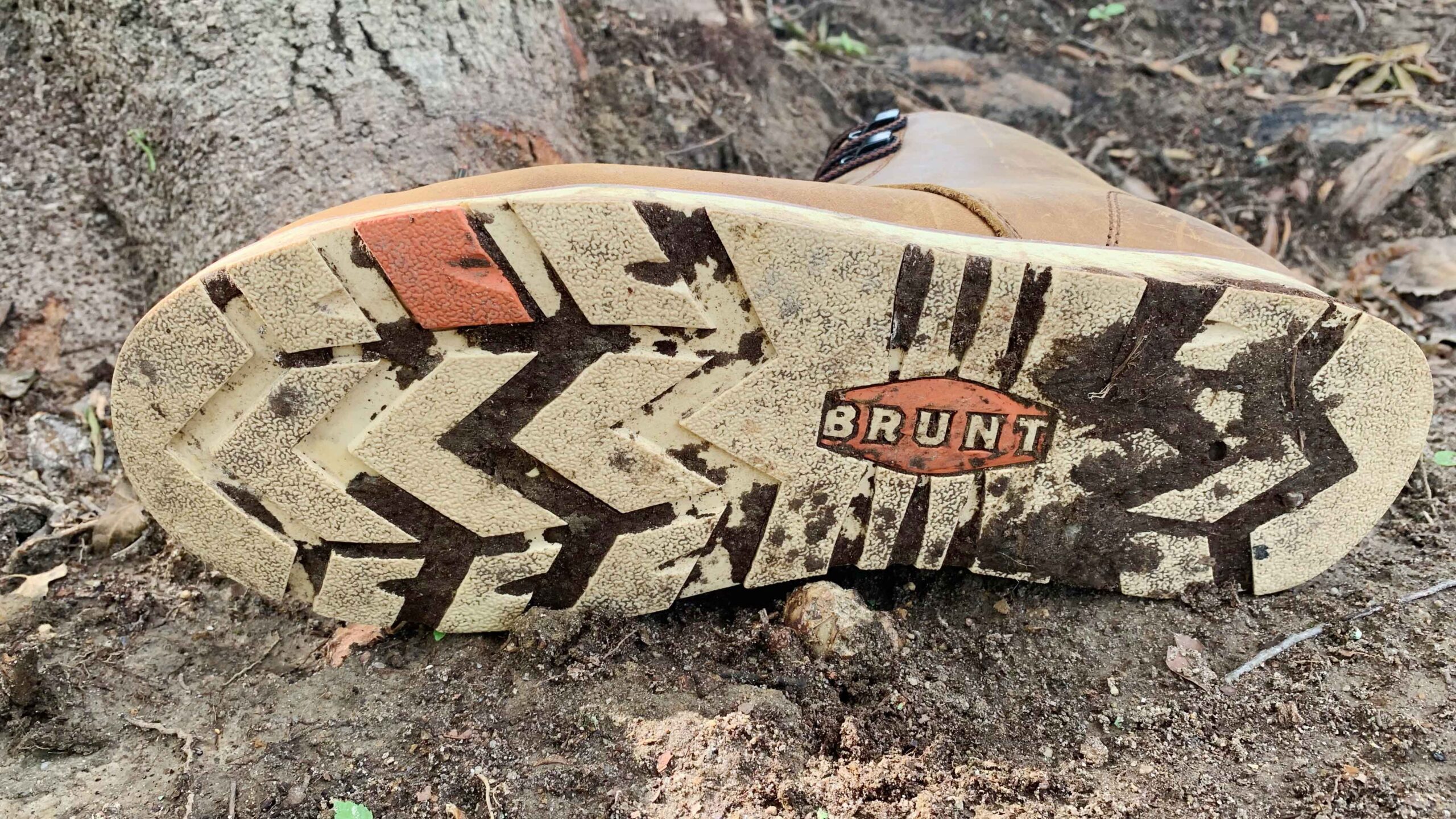 When it's time to hit the workshop or jobsite, what's the one tool you always have with you that can make or break your workday? If you said a hammer or a drill… you're wrong. It's your work boots. The wrong pair of boots can sideline you if they aren't comfortable or they don't hold up to your wear and tear. That's what Eric Girouard, CEO of BRUNT Workwear was thinking of when he founded a workwear company for workers, with workers.
*Check the bottom of the post for an update!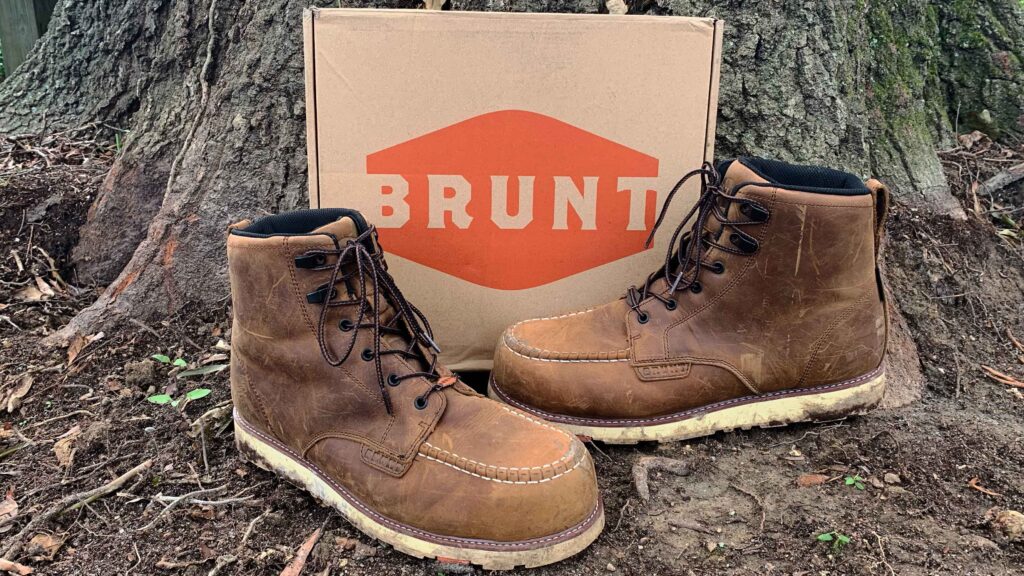 If there's one thing I endlessly search for it's the right pair of work boots. That's why, when Brunt asked if they could send me a pair, I agreed to take a look. So I laced up a pair of the Brunt Marin Work boots in composite toe and put them to work on an outdoor project for a few days.
Work Boot Baseline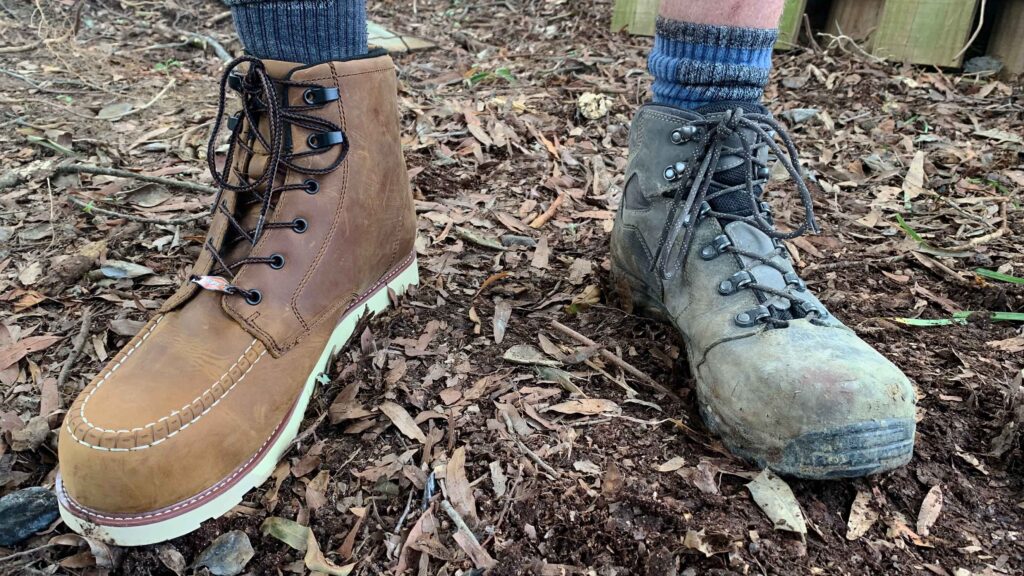 Sort of like my collection of power tools I've reviewed through the years, I've been fortunate enough to test out work boots from brands like Wolverine, Cat Footwear, Timberland Pro, Carolina Shoe and a few others. But hands down, the most comfortable work boots I always go back to are my Danner Vicious 4.5″ Work Boots. Out of the box I was able to wear them for hours on a jobsite with no foot fatigue or blisters. Which is why they are my work boot baseline. 10 out of 10. Like walking on clouds with a composite toe. So how do these Brunt Marin Work Boots compare?
Work Boot Styling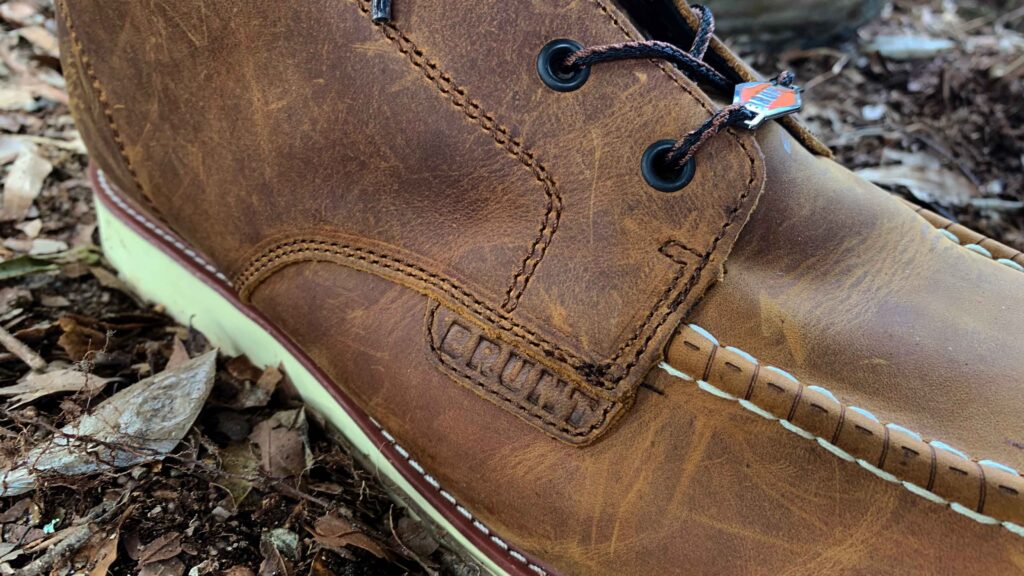 Let's start off superficially and talk about how the Brunt's look. Styling is very similar to the Red Wing Classic Moc Toe or Carolina Shoe AMP Boot. They're 6″ moc toe looks with a composite toe (to boot! ha!) for safety. I'd say the Brunts are more of a saddlebag leather color as opposed to the Red Wings which are more of a copper and the Carolina's a tobacco color. There's also less stitching on the side panels of the Brunt's for a cleaner look.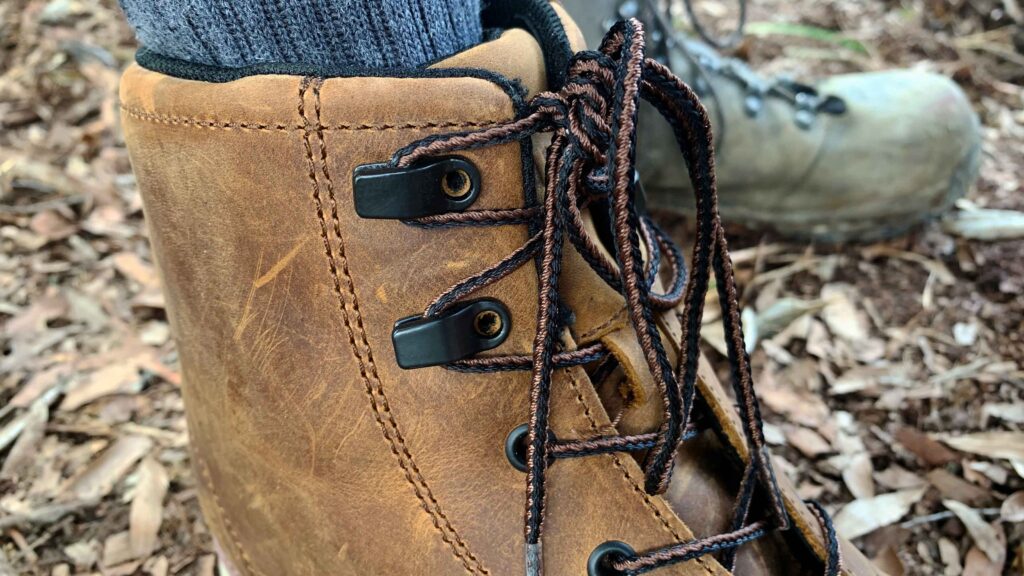 One feature I really love, that the other's don't offer is the pass through or wrap around lace eyelets. Two for the price of one! I'm generally a fan of wrap around eyelets, but depending on how you secure you need to lace yourself in, it's nice to have the option of both. The laces, in my opinion, are a little thin and you'll probably need to swap them out for something tougher. With that said, even with all the thorn bushes and shrubs I was kicking around while wearing these, I never got a snag or a burr.
Boot Difference Makers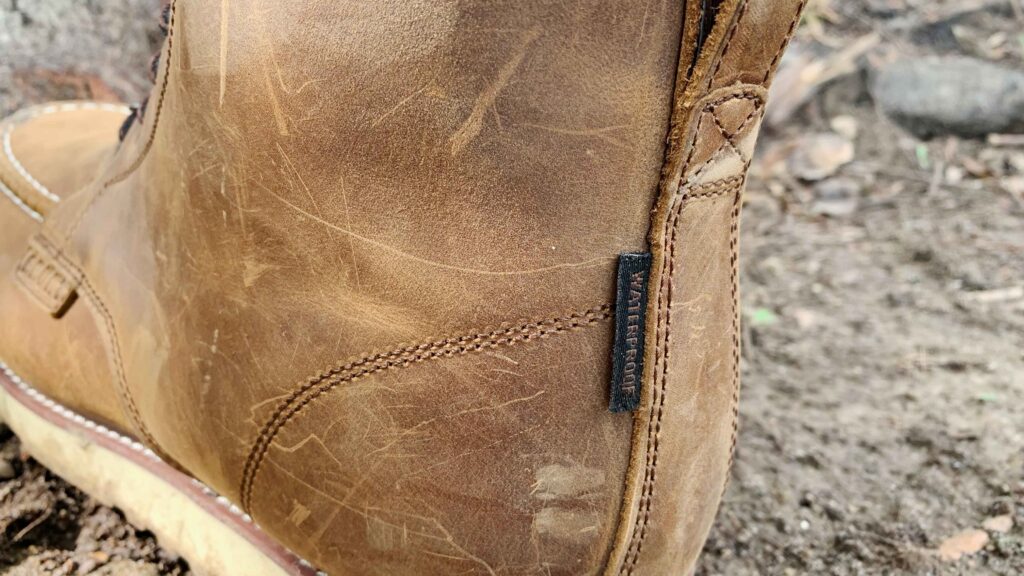 You get a lot of great features here that you'll find with a quality work boot. Reinforced stitching, waterproofed leather, shock absorbing midsole and of course good looks. But that comes at a cheaper price with direct to consumer sales instead of having a retail mark up. The composite toe Brunt Marin I tested retails for $145, my Danners are just under $200 while the Red Wings are just under $300.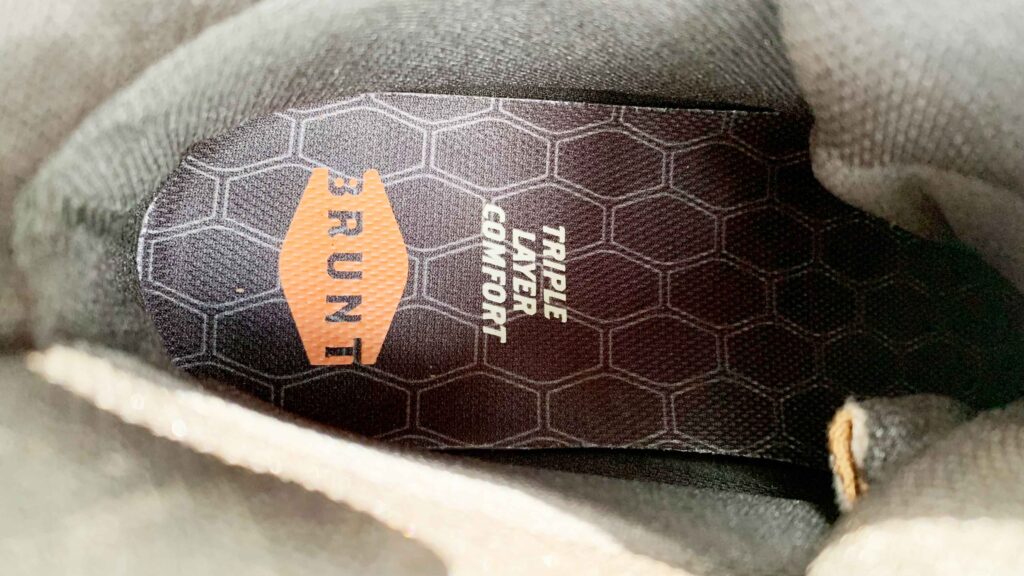 A big difference maker, comes in the foot bed. Whether you have a standard (D) width clodhopper or a massive (EE) width bear paw, you can buy the same boot. The Triple Layer insole let's you fine-tune according to your fit with an adjustable insert. I'm a half size, so instead of going a size down like I normally have to, I sized up and the fit was perfect.
Brunt Work Boots Tested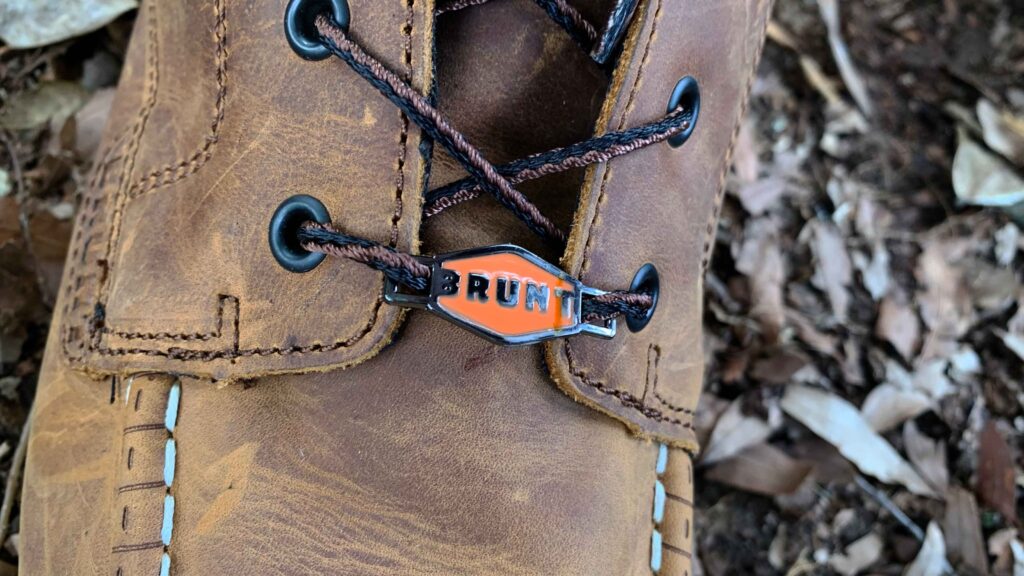 So what's the verdict on these boots from Brunt? Break in time for me was quick, which is huge factor when putting on boots for the first time. You don't generally have time to wait around for a boot to feel good on your feet if you've got a job to do. I had them on for maybe 20 minutes before I felt that comfort level hit while digging holes.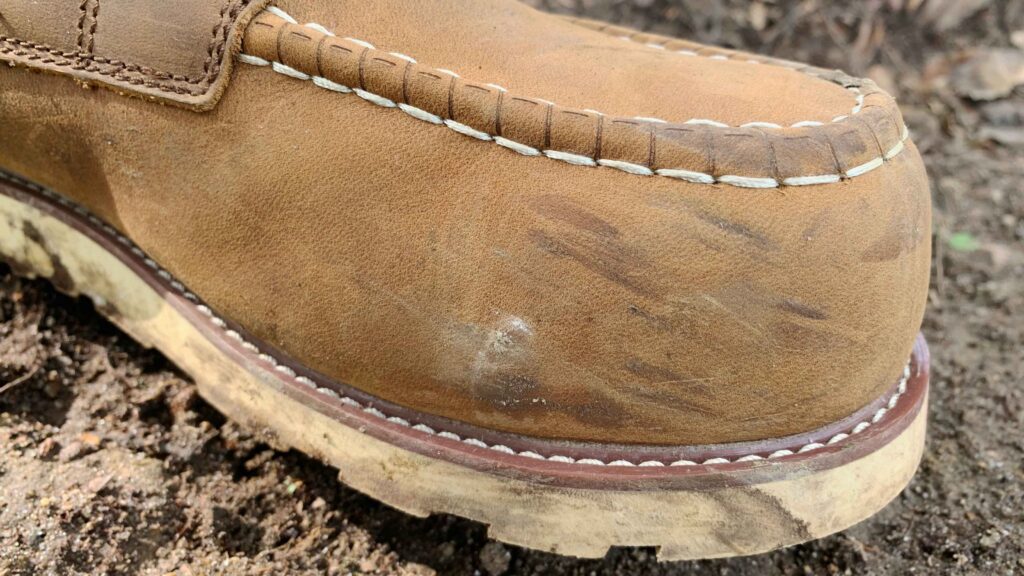 I did have to drop down one set of eyelets on the laces though. I'm used to wearing a shorter boot and the stiffer uppers on these 6″ leather boots will absolutely soften up over time. But with taller boots I work my way up after a few wears for a quicker and more comfortable break in.
So what's the final word? Brunt Work Boots appear to be a quality pair of kicks without the premium price point. The comfort level is pretty high, although they're not as cushy as my hiker inspired Danner composite toe boots. If the traditional moc toe isn't your style or you want something without a composite toe, they do offer a handful of other styles (plus workwear!). You can find these boots and more for purchase exclusively on Bruntworkwear.com!
*Updated 2022* So where are my Brunt Boots now? Not on my feet. After a few long, consecutive days in these boots the foot bed just didn't hit right. An aftermarket insole insert might help that, but the comfort level just never hit like my other boots. I'm in between sizes so if I have to hit a whole size when ordering, a lot of times the boots just don't fit me correctly regardless of the brand. Which also means that I have not long term tested these for durability. However, I've heard some grumblings. I've also gotten a lot of comments about Brunt through this post and through DM that I've chosen not to share. Sometimes it's hard to pick through jaded ambassadors, legit reviews and review bombers. So I'll leave it at that. My newest recommendations for work boots sit reliably with Keen Utility though.
~ Lazy Guy
*These boots were provided to me by Brunt Workwear in exchange for my honest review. My opinions are my own.