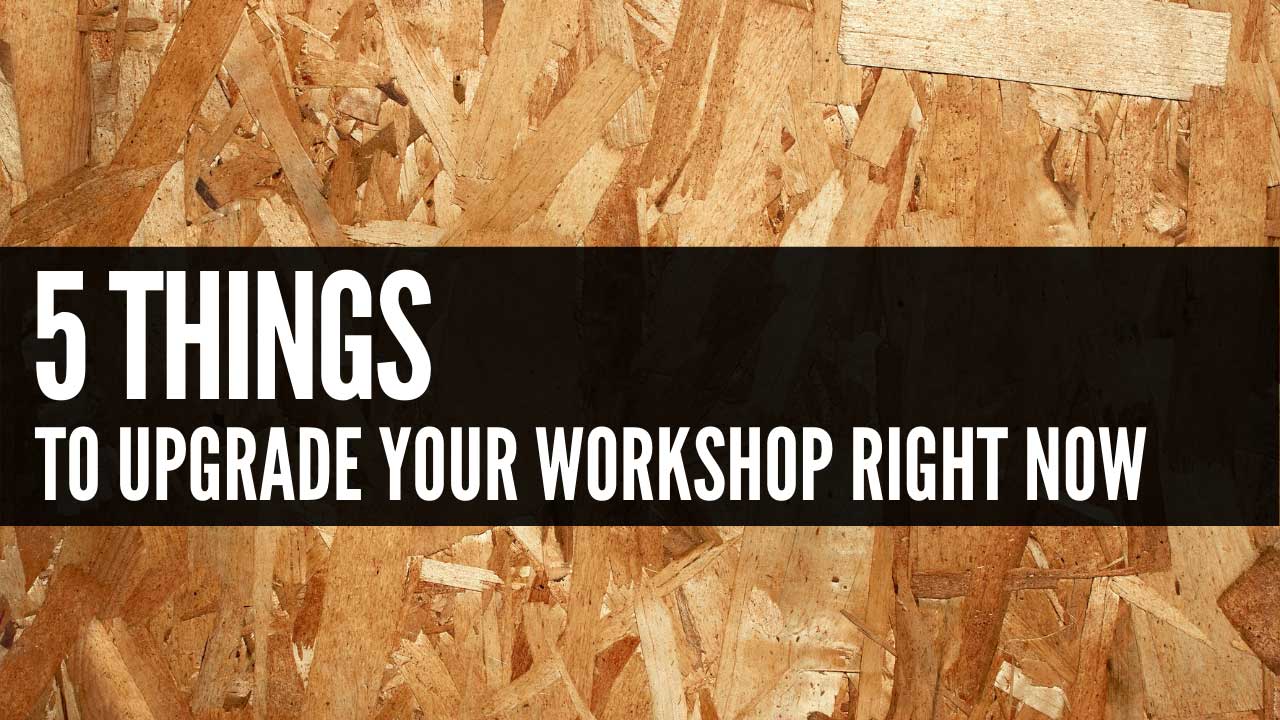 Chances are you're stuck at home right now. Which means you probably have a little time to Upgrade your Workshop. You are probably also relying heavily on the benefits of online shopping. So I'm upgrading my shop, I know others are doing the same. So here are 5 Things that will help you quickly Upgrade your Workshop… plus you can order it all online! Affiliate Links to follow.
Bora Portamate Lumber Storage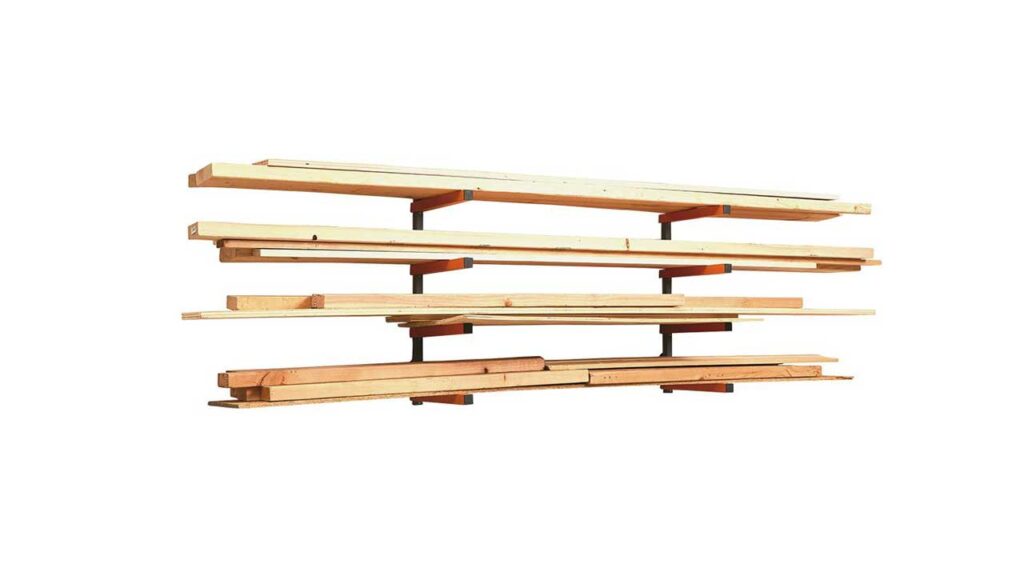 I'm short on space and a lumber hoarder. I have stacks of walnut on my front porch, at my parent's house and in the rafters of my shop. What I didn't have, until the other day, was proper lumber storage. That is until I picked up the Bora Portamate PBR-004 Lumber Rack. I was able to install it in the matter of minutes and took the eyesore of stacked lumber off my front porch… These come in 4 Level and 6 Level options. They're also rated for Indoor and Outdoor use depending on what you're storing.
There are imitation brands out there, but I'm a big fan of Bora products and fell in love with the Bora Speedhorse a few months ago.
Cost: $30-$50
Time: 10-15 minutes
Wall Control Pegboard Accessories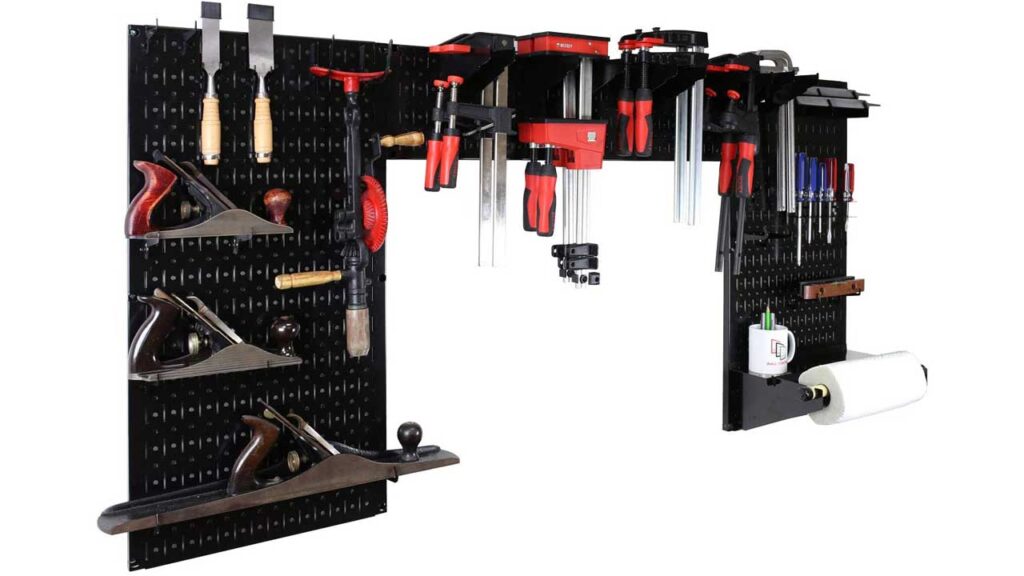 Wait… have a recommended Wall Control Metal Pegboards on my website before? Yes, I do work with them, but man do I love the product. Did you see my new set up I posted on Instagram? Well aside from the best pegboards in the biz, my friends at Wall Control dropped a whole new series of accessories. The Drill/Driver and Battery Storage Organizer was a well needed addition as it holds 3 batteries and 3 drivers that normally would have taken up a full 16 x 32 panel. Similar, the Angle Grinder Organizer is great for metal shops.
Of course I strongly recommend picking up the Lazy Guy DIY Edition Woodworker's Kit, but even if you don't the promo code"LazyGuyDIY15″ will give you a discount!
Cost: $30-$250
Time: 30 minutes
Kreg Precision Router Table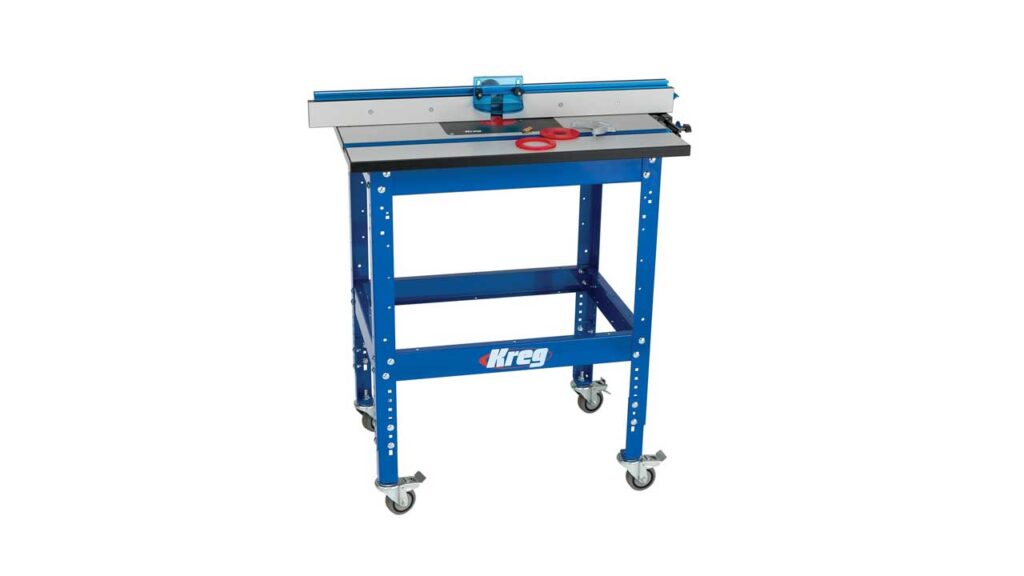 I've been using a Bosch Benchtop Router Table for a few years and it's performed admirably. However, it's a lot of hard plastic and I've had some accuracy issues on top of having to pick it up and set it up every time I use it. So I had been eyeing a router table upgrade for a while. So I worked with my friends from Kreg and picked up the Kreg Precision Router Table System plus the PRS5000 Router Lift. I could not be happier.
I mounted my Bosch 1617 2.25 HP Router into the lift in minutes. Aside from my table saw, the router table is by far the most important power tool upgrade I've made to my workshop.
Cost: $570-$1200
Time: 60-90 minutes
Rockler Dust Right Dust Collector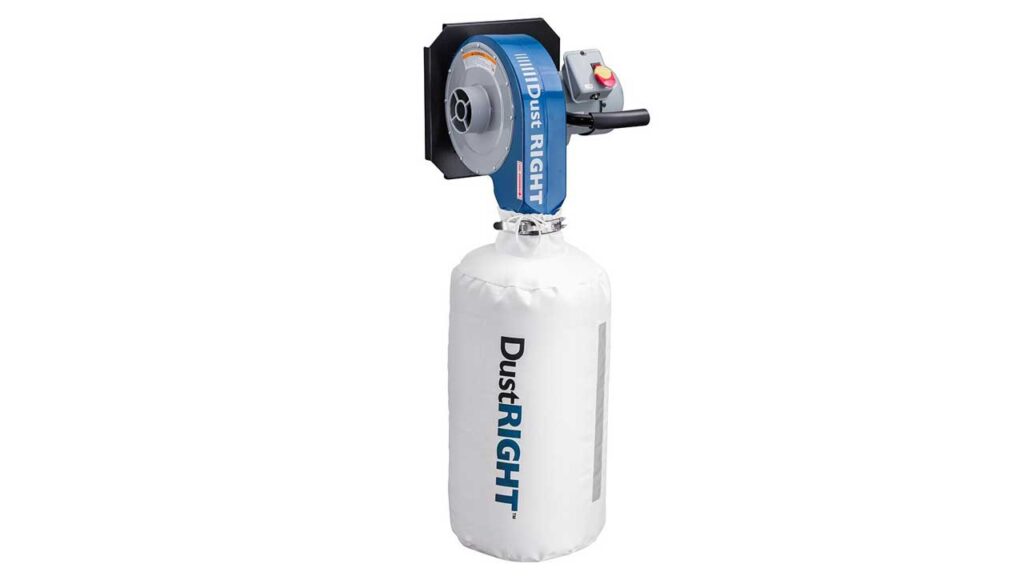 This can be a bit of a rabbit hole here… but a compact dust collector like the Rockler Dust Right Wall Mounted 650 CFM collector will alter how you work in your shop. Although, if you're making this purchase you should really upgrade to the version that comes with the Canister Filter if you're not running it through a separator first. If you're looking for a little more oomph the same Dust Right comes in a 1250 CFM version as well.
Now this will ultimately run you into the whole conundrum of running duct work which has more time and cost… or will it? These models are meant to be moved around. Not like a mobile cart version, but they slide onto z-brackets you can place around your shop and move as needed. Just grab a hose and call it a day!
Cost: $270-$1000
Time: 60 minutes
White Paint (No Really)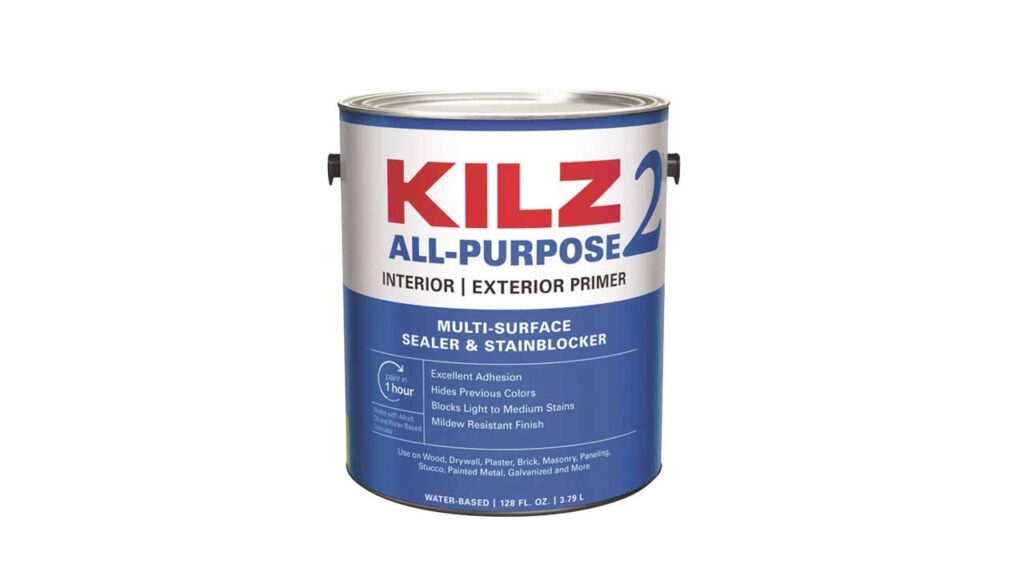 Wait what? You can spend a bunch of money on lighting or a fancy new camera… However, if you want immediate results, paint the walls and ceiling white. A white surface will reflect your lighting and reduce those shadows that's bringing your content quality down. Sure the rustic pallet wall backdrops look cool, but it's sucking the brightness out of your space.
Slap down a few coats of Kilz Stain blocker latex paint and you'll notice the difference immediately. Then we can talk cameras and lighting.
Cost: $10-$30
Time: 30-60 minutes
Did I miss a quick upgrade? Let me know in the comments section below of an upgrade you've worked on in your shop! Want more "5 Things"? Check out the 5 Things Feed for more quick lists!